America's pastime! Baseball is played by people of all ages around the world. Aside from being a strategically complex game, baseball is a great form of exercise and a fantastic way to improve hand eye coordination. While playing the field is important, a team's gotta score runs to win. What's needed to score runs? A baseball bat!
Even if it's the off-season and there's no games to be played, taking batting practice is a fun and exhausting workout, whether it's with live pitching or from a machine. Baseball bats are available in different sizes and made out of different materials depending on the player's age and size. We took a look at some of the best baseball bats and broke down our favorites.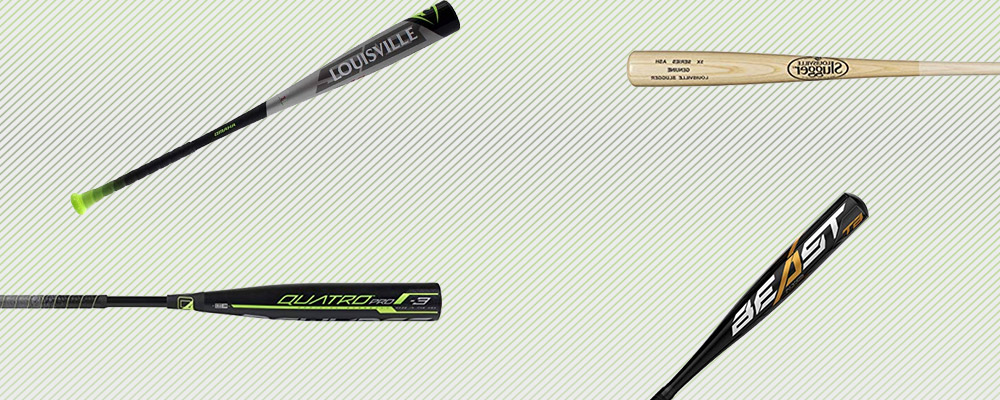 Best Tee Ball Bat: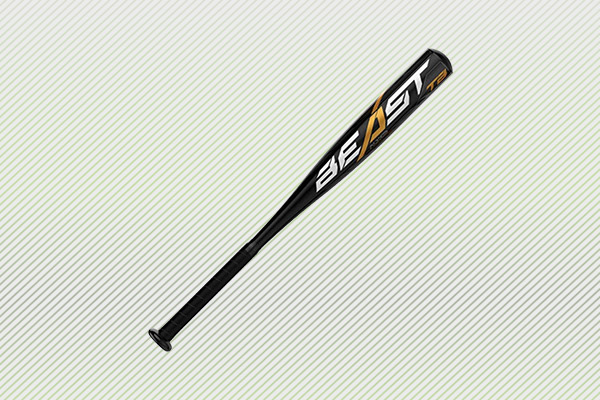 EASTON Beast
Pros:
The Easton Beast is available in three sizes, ranging from 24"- 26" and weighing between 14-16oz. 

A 2 ¼" barrel gives the young player a bit of wiggle room in terms of making contact when taking the plate, while offering a nice bit of pop when the ball is hit squarely.

Made with Aircraft Grade Alloy, this black and gold bat should stand the test of a few seasons of tee ball. 

Reasonably priced. 
Cons:
This -10 bat (meaning the weight is ten ounces less than the length in inches) is a bit heavier than some competing tee ball bats, so the smallest players may be better served by a -12 or -13 bat.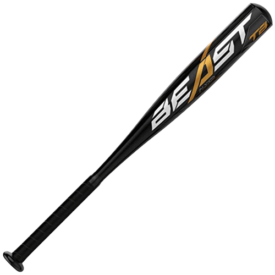 Even though tee ball players are the youngest hitters, they still deserve quality equipment! This Easton tee ball bat is made from quality materials and should certainly hold up for a few seasons of toddler-friendly baseball.
Best Bat for Little Leaguers: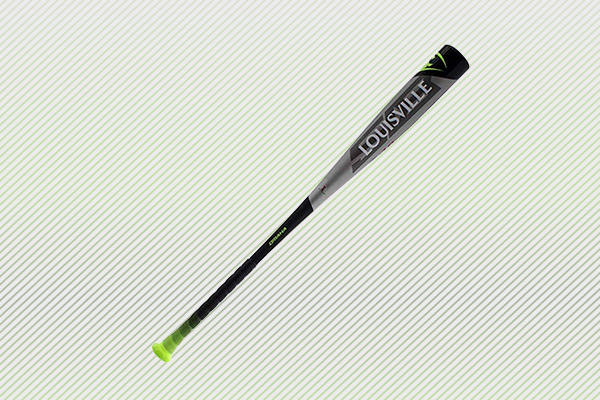 Louisville Slugger Omaha
Pros:
Handle measures ⅞" and the barrel checks in at 2 ⅝", giving this bat a sizable sweet spot to deliver big hits. 

28" long bat complies with USA Baseball Youth standards.

Alloy construction is built to endure at least season's worth of competitive play. 

Handle has a unique and attractive gradient design, transitioning from lime green to black.
Cons:
Price-wise, this may be a bit much for some folks to drop on a piece of youth equipment. 

Synthetic leather grip may wear out over time.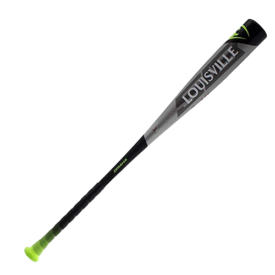 After graduation from tee ball, it's time to take a stab at hitting a ball thrown by a pitcher, and necessary for a bat upgrade. Louisville Slugger is one of the most trusted brands in baseball, and their Omaha version should fit the needs for a variety of young players.
Best Bat for High School: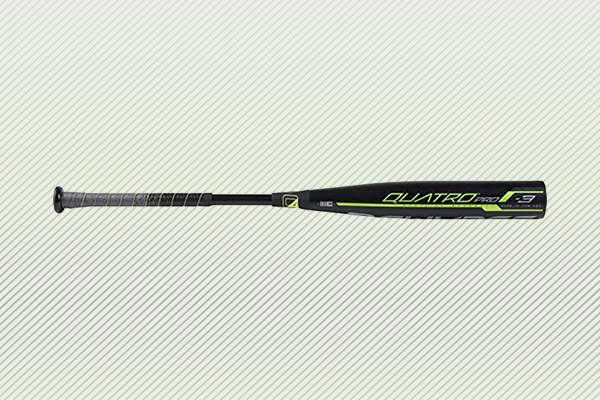 Rawlings Quatro
Pros:
This carbon fiber bat is BBCOR certified, making it suitable for competitive high school and college use. 

Bat includes a rubber stopper between the handle and the barrel, intending to help cut down on the uncomfortable vibrations from a mishit ball. 

Available in four sizes, ranging from 31" to 34," and weighing -3 oz from the length.

Sleek black color with neon writing makes for a stylish look. Strike out in style!
Cons:
A bit expensive compared to some of the other options on the market.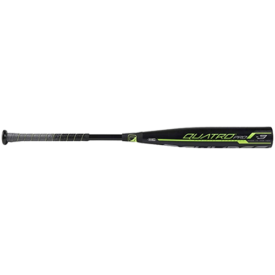 Once kids have gotten through Little League and moved up to a full-sized field, they'll need full-sized bats to match. The Rawlings Quatro may be a terrific option for high school ballplayers.
Best Wood Bat: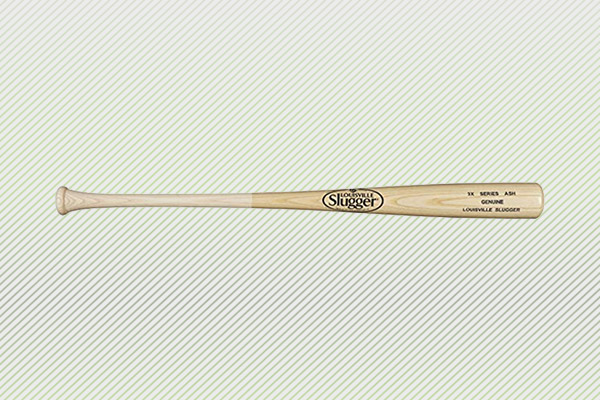 Louisville Slugger Ash
Pros:
These Louisville Sluggers are pulled from the same production line used to make bats for professional ballplayers. They usually have a small defect, perhaps related to wood grain. Though that might make a difference when facing 95 mph fastballs, it should be just fine for recreational use. 

Because these bats may have slight defects, they come at a much more affordable price than a custom-made wood bat. 

At 32" long and 29oz heavy, this is a solid option for most adult players.
Cons:
Wood bats do not typically come with any type of grip on the handle. Quickest way to remedy this is to pick up some athletic tape and give it a wrap. 

Of course, one of the downsides of a wood bat is that if a ball is hit in a weak spot of the bat, it's liable to break.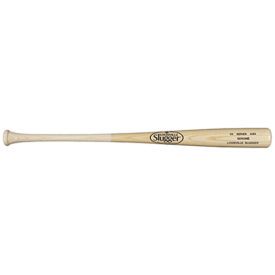 Maybe you're thinking these metal bats are child's play, and you really need the crack of a ball off a wooden bat. If that's your journey, check out Louisville Slugger's Ash wood bats. Crafted from the same stuff used by big leaguers, these are top notch bats that may have minor defects, making them a bit more affordable.
Methodology
There are so many things to consider when picking the right baseball bat. Depending on age, ability, and experience, everyone's needs are a bit different. Before you click purchase on any old bat, take into account a few basics.
Age
There are most commonly three sizes of bats: tee ball, youth sized, and adult. While many kids transition to using adult-sized bats around 13 years old, some smaller teens will use an in between bat. The biggest differences from level to level is in length, barrel circumference, and weight.
Length
Obviously, little kids use shorter bats than adults. For kids, the range is typically somewhere between 24 and 28". For teens and adults, it typically jumps up to between 29" and 33", with some of the biggest bats checking in at 34". There's really no hard and fast rule for bat size. Some of the biggest hitters in major league history have used smaller bats, while some of the shortest pros are known to swing bigger, heavier bats. It comes down to personal preference.
Weight
The term of art used when discussing bat weight is usually that a bat is drop x. This x indicates the difference in weight, by ounces, compared to the length in inches. So a 28" bat that is -10 or drop 10 will weigh 18oz. Youth bats are typically in the -13 to -10 range, while adult bats are typically -3. There are comparatively few -5 bats which may be great for kids in middle school.
BBCOR
The certifications for which bats are eligible to be used in high school competition may vary from state to state. BBCOR is one of the most common certifiers, indicating that bat is eligible for high school play. When in doubt, consult a local coach or league official.
Material
Many bats are made with metal, be it an alloy or type of composite material. Depending on use, these bats will retain their "pop" for a few years. A dead or overused bat will not be a pleasant experience, as mishitting the ball even by a bit will result in an awful stinging.
Some leagues require wood bats. While the crack of the ball off a wood bat may be pleasing, the sound of a broken bat or split bat, is deeply frustrating, as it means more cash dropped on a replacement.
FAQs
What is the best bat for high school?
There are a ton of bat options out there for high school baseball players. While a lot will come down to personal preference, look for a bat that has a drop 3 in weight, is BBCOR certified, and is comfortable to swing. 
Do heavier bats hit farther?
In a vacuum, yes. If two bats were swung with the exact same velocity in the exact same manner, the ball hit by the heavier bat would carry father. However, what's most important is the player's comfort level with the bat. If you can't comfortably swing the heavier bat, then contact with the ball won't be as consistent or impactful, and if you can't hit it, it sure ain't gonna travel very far. 
What size bat should I use?
Bat size really comes down to personal preference. However, one quick trick is to stand the bat up next to you, handle up. If your palm reaches the handle without stretching, the bat is probably an appropriate length. 
BarBend Tips
If possible, try out different length bats before committing to one. The most important thing is to feel comfortable holding a bat; it should be light enough to control with ease, but still have enough heft that it's not flying out of your hands.

Depending on how frequently you intend to play, it may be wise to invest in a pair of batting gloves, particularly if your hands are prone to blistering.

If you're a complete novice, it may be wise to work with a hitting coach – or at least a friend who played high school baseball – to get some pointers on how to swing effectively.
There are few pleasures in life that compare to squaring up a baseball and hitting it well. The bat feels weightless and the ball soars, and the satisfaction of crushing a pitch will never quite go away. Once this elysium is felt, ballplayers will spend a lifetime trying to experience it again and again and again.