Here's a secret: baseball is very fun! Even if our glory days have long passed by, playing baseball can be a great way to get in some moderate exercise and work on hand-eye coordination. Of course, having a proper baseball glove is important before heading out to the diamond. Fortunately, we've rounded up some of the best baseball gloves on the market for players of all abilities.
There are a ton of baseball gloves available at a wide range of prices. Those who play at a very competitive level may want to invest in a higher quality model, while folks looking for an occasional toss in the backyard can probably make due with something more moderately priced. Someone's position in the field will also determine what style of glove they purchase, as each position necessitates a different type of glove. For first time baseball glove shoppers or a long-time dirt dogs looking to replace your antique piece of leather, check out our top picks below.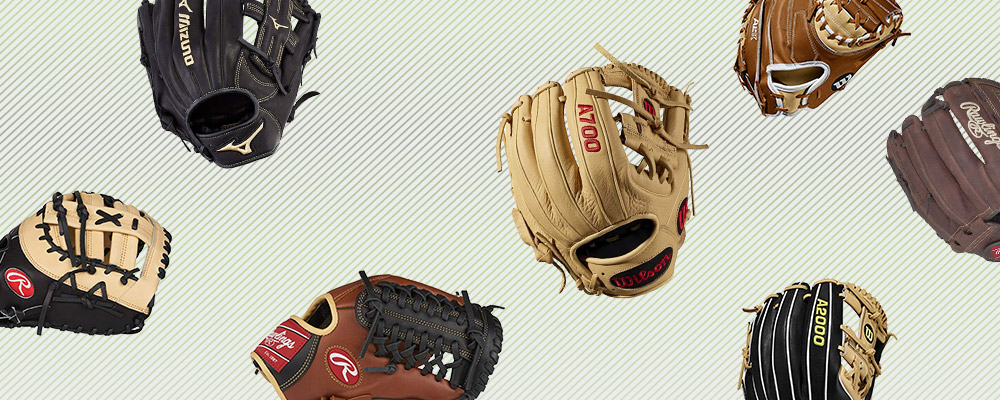 Editors' Choice: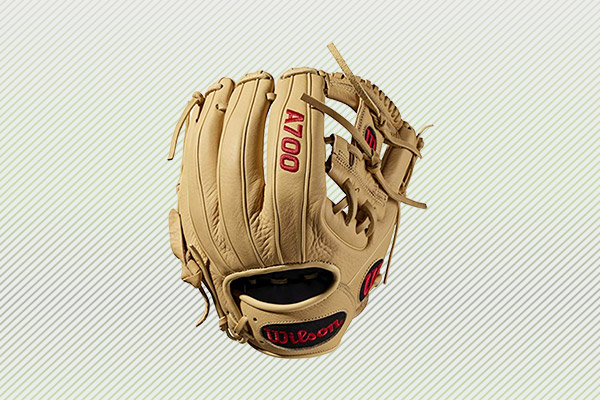 Wilson A700
Pros:
Wilson A700 gloves are made with soft, full-grain cowhide leather.

Designed to be easily broken in, and potentially even used right out of the packaging. 

Available in four sizes, ranging from 11.25" to 12.5", these gloves can be used for infielders or outfielders.

Available at a reasonable price point. 
Cons:
Only available in blonde leather.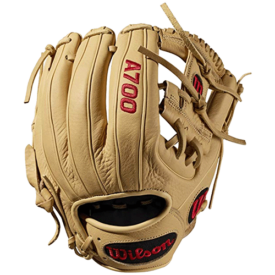 The Wilson A700 model is a great option for serious ballplayers looking for something at a reasonable price point. Made with full-grain cowhide leather, this glove is available in multiple sizes, with the 11" models suitable for infielders, and the 12" models more ideal for outfielders.
Best Value: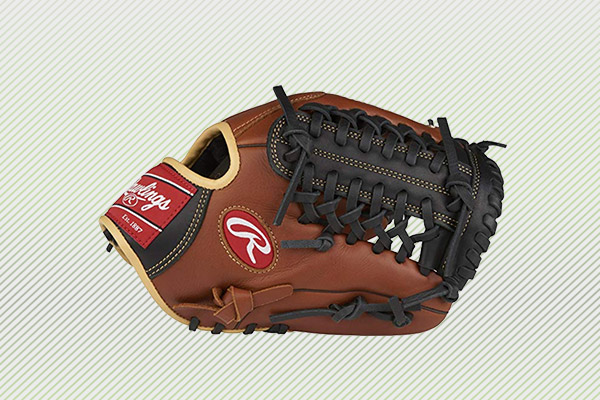 Rawlings Sandlot
Pros:
Made with full-grain, oiled leather and designed to require minimal break in. 

Includes "zero shock" palm pads to protect hands from the sting that comes from catching a ball in the wrong spot. 

This series makes equipment for all positions on the baseball field, including catcher's and first baseman's mitts. 

Competitively priced.
Cons:
Manufacturer claims that glove is 90% broken in. While this may make it easier to use straight out of the box, it may also make it more difficult to make it form specifically to a specific hand.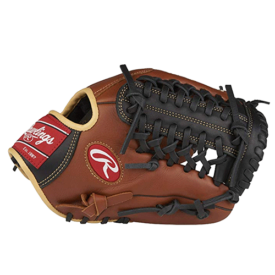 The Rawlings Sandlot Baseball Glove Series includes a series of gloves to outfit every position on the diamond. Available at a very competitive price, these pre-oiled leather gloves may be a great option for folks playing recreationally, or teenagers making the jump from Little League to something more serious.
Also Consider: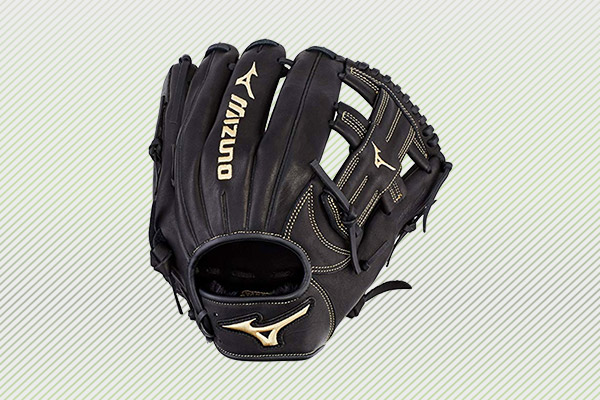 Mizuno MVP Prime
Pros:
Made with soft, oiled leather designed to mold to your hand after some breaking in. 

Available in all black or a two-tone black and cherry, and available in a variety of sizes. 

Manufacturer notes that they use the same style of lacing in the MVP Prime glove as in their professional models. 
Cons:
A bit more expensive than some of the other options we looked at.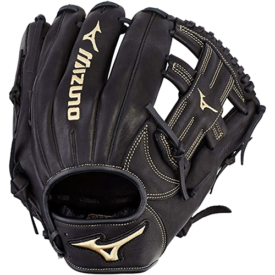 Mizuno's MVP Prime features a soft leather intended to mimic the style worn by professional ballplayers. Available in a variety of sizes and colors, this is a very solid option and suitable for a variety of folks; from those playing in recreational leagues to those having a toss in the backyard.
Contender: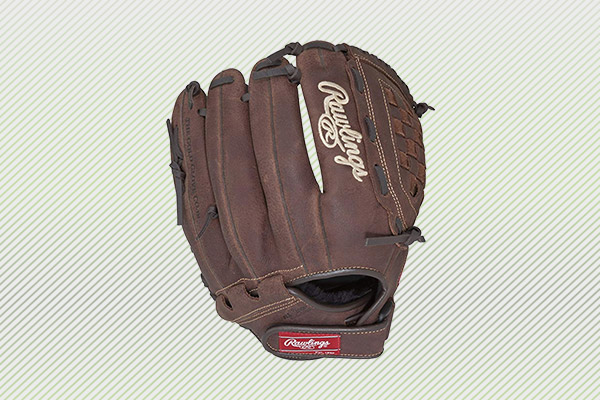 Rawlings Player Preferred
Pros:
The 12.5" model is designed for use in baseball or softball, making it a versatile option for a recreational player. 

Includes a "Zero Shock" palm pad to cut down on any stinging or discomfort from catching a ball thrown with particularly high velocity. 

Velcro strap along the wrist makes for an easily adjustable fit. 

Made with full-grain oiled leather exterior.

Conveniently priced. 
Cons:
Manufacturer claims this glove is already 80% broken in, meaning it may not be as form-fitting as some of the more high quality gloves available. 
Rawlings Player Preferred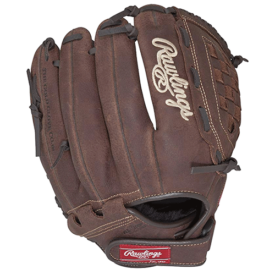 Rawlings Player Preferred
The Rawlings Player Preferred is a great option for casual players looking for a versatile glove. Big enough to use for softball but nimble enough to work as a baseball glove, this is a classic-looking baseball glove available at a very reasonable price.
Best Glove for Serious Players: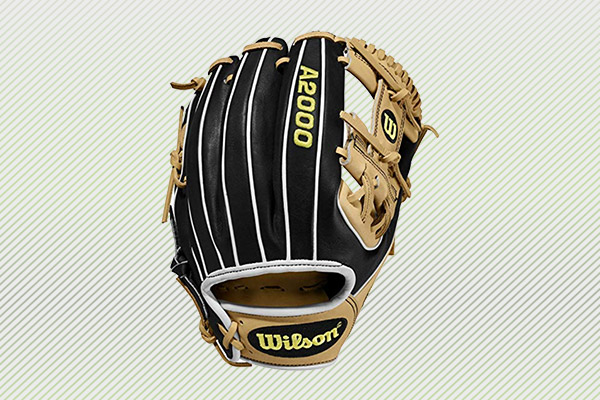 Wilson A2000
Pros:
Made with Wilson's "Pro Stock" leather, these gloves are made with very high quality materials and built to last. 

High quality leather also allows for individual player to break in this glove to fit their hand perfectly. 

Available in a wide variety of sizes and designs. 
Cons:
Expensive. 

Since the leather is of a higher quality, this glove will take a bit longer to break in than pre-oiled options. This means it may also not be great for younger athletes who may lack the hand strength to break it in effectively.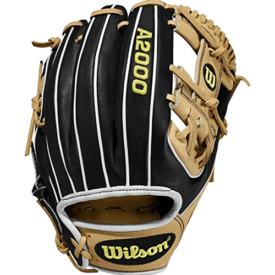 The Wilson A2000 is one of the highest quality baseball gloves available on the market. Made with "Pro Stock" leather, these gloves are built to last and designed to be used by folks playing at the highest levels of baseball.
Best Catcher's Mitt: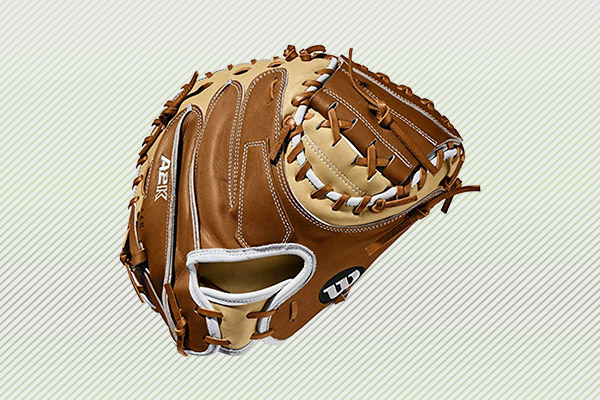 Wilson A2K
Pros:
Made with Wilson's "Pro Stock" leather; manufacturer sorts through their sheets of leather three times, using only the highest quality materials for their A2K series. 

A thin piece of layer is inserted to add a bit more cushion and stability to the palm area of the mitt.

Available in a variety of colors. 
Cons:
As this is a premium piece of equipment, it's rather costly, and probably not right for a hobbyist.

Will take effort and time to break it in correctly.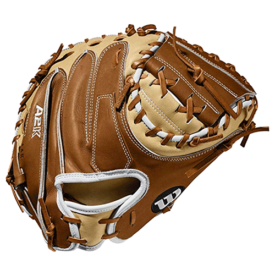 Wilson's A2K catcher's mitt is one of the top pieces of equipment for baseball catchers available on the market. Made with Wilson's" Pro Stock" leather, this is a top-notch mitt designed for serious athletes.
Best First Baseman's Mitt: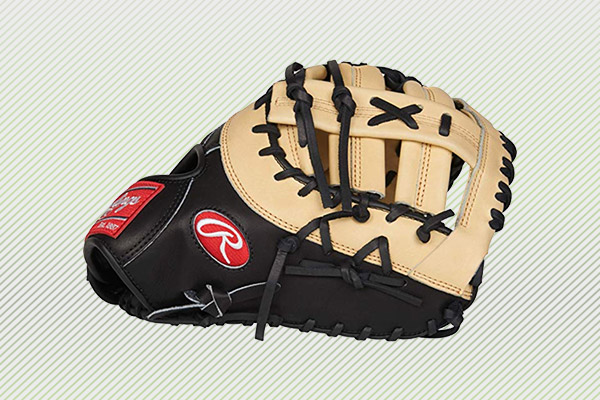 Rawlings Heart Of The Hide
Pros:
Due to the top notch, vetted leather used by Rawlings in their Heart Of The Hide line, this mitt is built to be durable. 

Structurally, as with all first baseman's mitts, this is designed to have a comfortably deep pocket and to make scooping errant throws easier. 

The high quality leather is meant to be broken in by its owner, and will conform to your hand accordingly.
Cons:
Only available in black and camel color. 

One of the more expensive options on the market. 
Rawlings Heart Of The Hide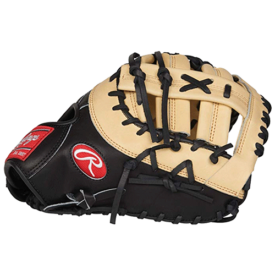 Rawlings Heart Of The Hide
For folks looking for a top-of-the-line first baseman's mitt, consider the Heart Of The Hide model from Rawlings. Made with "Pro Grade" leather which Rawlings claims comes from the top 5% of steer hides available, this is a glove built to last.
Basic Baseball/Softball Glove: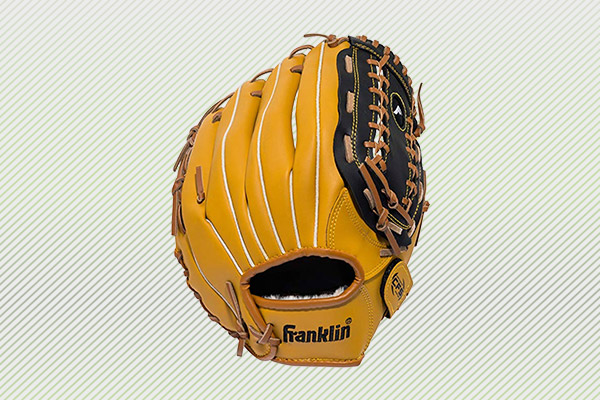 Franklin Baseball and Softball Glove
Pros:
Very easy to break in.

With a wrist strap and a mechanism for adjusting the thumb, this glove offers customizable sizing. 

Very competitively priced. 
Cons:
This glove comes ready to use right away, but will not shape to individual player's hand all that well. 

Synthetic leather material will likely not hold up for various seasons of play.
Franklin Baseball and Softball Glove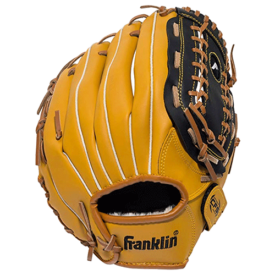 Franklin Baseball and Softball Glove
For anyone looking for a basic glove to have a toss in the park or play in an occasional recreational game, this may do the trick. Made with synthetic leather, this is a very simple piece of equipment.
Methodology
Whether it's for an occasional game of catch with a family member or joining a local travel team, picking the right baseball glove can be a bit intimidating. With so many options on the market, it's hard to know exactly what to look for. Here are some key features to consider when selecting a baseball glove.
Type of Throw
This is probably obvious, but it needs to be stated: buy the glove that's opposite the player's throwing hand. If someone throws with their right hand, they'll be getting a glove that fits their left hand. Most companies make this very clear, labeling their gloves as "Right Hand Throw" or "Left Hand Throw." If you're buying for someone else and are not sure which hand they use, throw something at them and ask them to throw it back. Or just ask. That's fine too.
Size
Generally speaking, infielders prefer to use small baseball gloves with shallow pockets to help with quick transitions from glove to throwing hand. With a smaller glove, there's less chance a runner beats out a ground ball while the shortstop is searching for the ball in a deep pocket.
Outfielders generally opt for slightly longer gloves; with more real estate at the end of a fielder's fingertips, they've got a better chance at coming out of that full out dive with the ball in tow.
Of course, if it's just for a casual toss in the backyard, any size glove should suffice.
Positional Specificities
Serious players who play a specific position should buy a glove that matches up with that position's needs. Patrolling the outfield with a catcher's mitt? Not ideal.
Pitchers tend to use small gloves, as they don't want a bulky piece of equipment interrupting the precise rhythm and mechanics necessary to pitch consistently. Around the infield, second basemen, shortstops and third basemen often use small gloves in the 11" to 11.5" range with shallow pockets so that it's easier to transfer the ball from glove to throwing hand on a bang-bang play.
Outfielders tend to opt for a glove with longer fingers and a deeper pocket. Since first basemen spend most of their time receiving, they have a specific glove with a webbing and pocket designed for scooping throws in the dirt and receiving hard throws from fellow infielders.
And of course, no one should squat behind home plate without a proper catcher's mitt. Measured by circumference, these mitts range from 32" to 34," and typically are built with extra padding to withstand a pounding from fastballs.
Material
As a rule, higher quality gloves are made with higher quality materials. Cheaper models often use a synthetic leather material; these gloves don't break in or mold to your hand, but can be used right away.
Higher quality models will use leather. While some will come pre-oiled, any leather glove will perform better after it's been broken in a bit and conforms to the shape of your hand.
The highest quality leather will take a bit longer to break in. However, if proper attention and consistency is paid to a new glove, it will eventually shape to your hand like… well, like a glove.
Webbing
There are a ton of options for webbing. Some are necessitated by position, other are merely ornamental choices.
Serious pitchers will often choose a closed webbed glove so that the batter cannot see the grip they're using before the pitch. Infielders often go with a webbing that offers a shallow pocket so it's easier to retrieve the ball and execute a quick transfer to throwing hand. It's common to see outfielders use a trapeze webbing to serve as a funnel to get the ball into a secure pocket.
Style
Gloves come in a variety of colors. Although hardcore traditionalists may want to stick with a traditional brown leather look, others may look to match their glove to their uniform. Having a stylish glove probably doesn't make someone a slicker shortstop, but it can't hurt!
Padding
Some glove makers tout specific types of padding to cut down on the sting or shock of a ball that's hit or thrown particularly hard. Gloves made of higher quality leather may not need such added padding, since the higher quality material will absorb some of that sting. Of course, if the glove is just to play catch and the player trusts their ability to catch the ball in the pocket of the glove consistently, cushioning may not be needed at all.
FAQs
What type of gloves do MLB players use?
Professional baseball players use a variety of gloves depending on their personal preferences and their endorsement deals. As a rule though, pro players use gloves crafted from the best available leather so they can withstand the long grind of a baseball season.
What's the best glove for infielders?
Middle infielders (second basemen and shortstops) and third basemen typically use small gloves, usually in the 11″ – 11.5″ range. These gloves usually have shallow pockets so the fielder does not struggle transferring the ball from glove to throwing hand.
What's the best glove for outfielders?
Outfielders typically use slightly bigger gloves, often about 12″ to 12.5″ long. These gloves usually have a particular webbing and pocket configuration designed to secure fly balls while patrolling the field.
What's the best glove for high schoolers?
High school baseball players will want to avoid gloves made with synthetic leather and look for gloves made from full-grain leather. Although a real leather glove may be more of an investment, proper care of it – including a thorough breaking in upon purchase – will result in better performance for longer.
BarBend Tips
Warm up! Please do not go out to the local park and throw the ball as fast as possible without a thorough warm up. It will hurt. Start with some stretching and soft tosses from close range and gradually back up until your arm is warm.

Know your limits! Pro ball players make the game look incredibly easy. It's not!

Wear the right equipment. Before heading out and taking some grounders, please take into account what could go wrong if the ball takes a bad hop and nails the wrong spot. Spoiler: a lot can go wrong!

The best way to break in a glove is to use it! Though everyone's old coach seems to have a surefire method of breaking in a glove either involving an oven, a mattress, or a mattress inside of an oven, just play catch a bunch and rub in some oil.
Those looking to engage in America's national pastime should do just that. Whether it's having a catch with old friends, shagging fly balls in batting practice, or taking the field in an actual game, having the appropriate baseball glove is key!