When James Naismith was inventing the game of basketball in 1891, there's no way he could have imagined that his homespun game with peach baskets for goals would become a global phenomenon. There's also no way he could have imagined the type of equipment that would become so widely available. Today, basketballs are ubiquitous on playgrounds around the world.
Whether you're a serious hooper or a weekend warrior looking to switch up your cardio routine, basketball is a great way to work up a sweat. The only requirements are a pair of sneakers, a hoop, and a ball. There are a ton of basketballs available on the market. We took a look at some of the top ones and compared them to help you make an informed choice before you hit the court.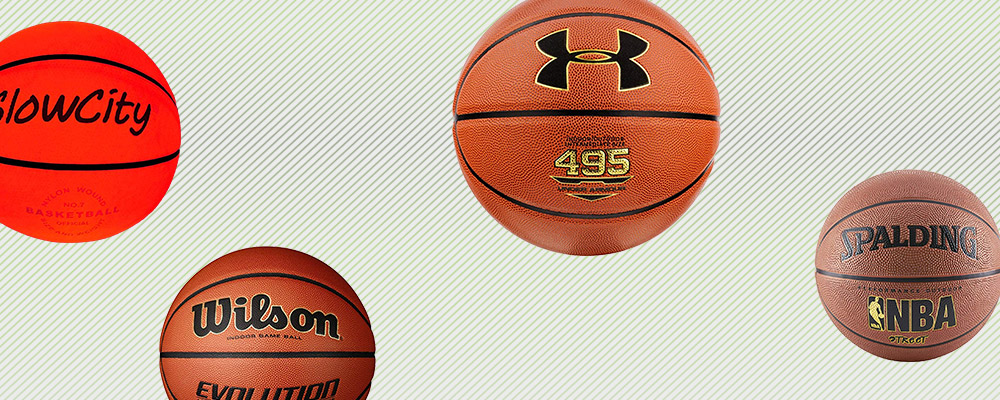 Editors' Choice: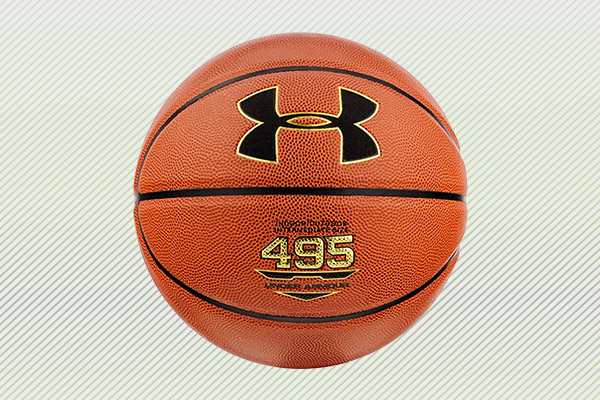 Under Armour Indoor/Outdoor Basketball
Pros:
A deep channel design makes for grip that holds up both indoors and out. 

Designed to offer a soft, indoor feel while still being capable of holding up under outdoor play.

Available in both intermediate and official size. 
Cons:
Though this is designed to be used outdoors, the grip will start to wear down if used on surfaces with gravel or rocks in the offing. 
Best Indoor Ball: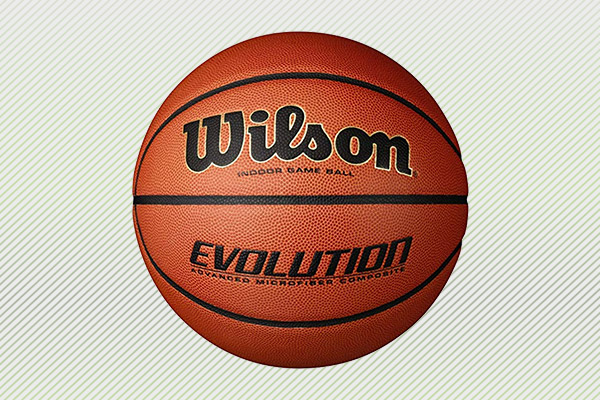 Wilson Evolution Game Basketball
Pros:
Wilson's Evolution ball is made of a composite material engineered to resemble the feel and reaction of leather. 

The Evolution ball is most well-known for its uniquely soft touch. It's a pleasure to catch and a joy to shoot. 

This is approved as a game ball by National Federation of State High School Associations, making it a great gift for a high school hooper, or a great way to pretend you're still living out your glory days of high school. 

Available in a variety of accented colors. 
Cons:
Compared to some of the other basketballs on the market, this is priced at the higher end of the spectrum.

Really only designed to be used indoors; will lose grip and become scuffed if used on rough outdoor court. 
Best Outdoor Ball: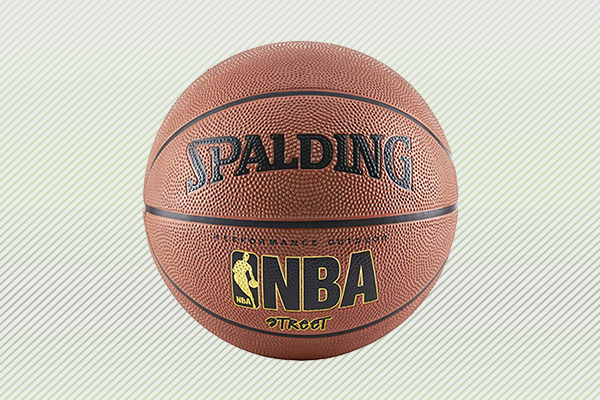 Spalding NBA Street Basketball
Pros:
Spalding's NBA Street offering includes a rubber cover to help it stand up to the pounding of an outdoor game.

The manufacturer touts its deep channel design, meaning the space between the grooves on the ball, as being beneficial for grip and control. 

Very competitively priced. 
Cons:
Rubber ball will likely lose its grippiness after consistent use outdoors.
Best Light Up Ball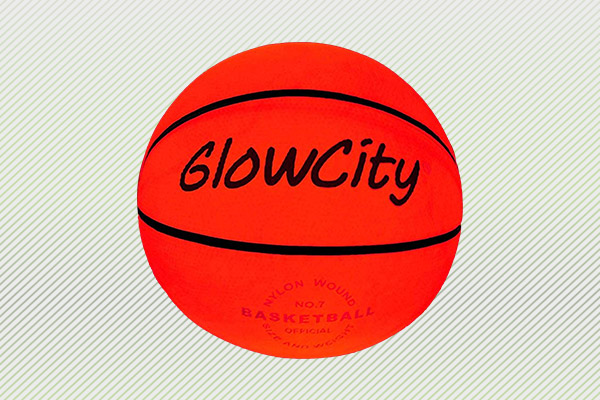 GlowCity Light Up Basketball
Pros:
Two powerful LED lights help to give this ball a bright glow-in-the-dark appearance. 

Get some shots up long after the sun's gone to bed with this glowing orb. 

Batteries included and easily changeable. 

Turns on when being played with and automatically turns off when not in use. 
Cons:
Some users noted that this was not the most durable ball.
Methodology
Playing basketball is a great way to mix up your cardiovascular routine and work on your hand eye coordination. If you're got access to a hoop, the only other pieces of equipment you need are a pair of sneakers and a ball. While you might think a ball is a ball is a ball, there's actually a huge discrepancy between types of balls on the market. Here are some features to look at in determining whether a ball is a piece of sports equipment or a toy.
Material
The biggest difference between basketballs is the type of material used on the cover. While the professionals use full grain leather balls, those come at quite a pretty penny, and are probably not necessary for the average user. On the other end of the spectrum, there are cheap, rubber balls. These have a bit of a tacky feeling and don't always give an honest bounce off the backboard. In between, composite leather balls provides a middle ground, imitating the feel of leather at a fraction of the price.
Indoor/Outdoor
Where you most frequently play basketball will impact what type of ball you should look to get. Some of the higher end balls are really only designed to be used indoors, and will lose wear and tear quickly if used in the driveway. Other balls are built with more durability in mind, usually using a composite material that stands up to the elements a bit better.
Design
Most brands will provide a ball in a classic orange. Other manufacturers provide options beyond that, either with accents or balls in totally different colors.
Cost
Generally speaking, some of the more expensive balls on the market are really only designed to be used indoors. The cheapest balls may work fine for kids, but will not provide the type of grip and comfort that serious basketball players look for.
BarBend Tips
Stretch! Even if you're only going to be shooting around for a few minutes, it's incredibly important to stretch before and after playing basketball.
Find a league. If you're serious about committing to basketball as a regular part of your exercise routine, try to find a league. This will help ensure you play regularly, and keep your jumpshot in shape.
Basketball is a great game for kids of all ages. Even if your chances of going pro have passed by, there's no reason not to lace up the sneaks and step on the hardwood.