Are beets the best pre workout? It's becoming increasingly popular in recent years because of its very concentration of nitrates, which converts to nitric oxide and has been linked to various benefits related to improved circulation. To make it easier to get these nitrates, many are turning to beet powder — here are the best supplements you can find.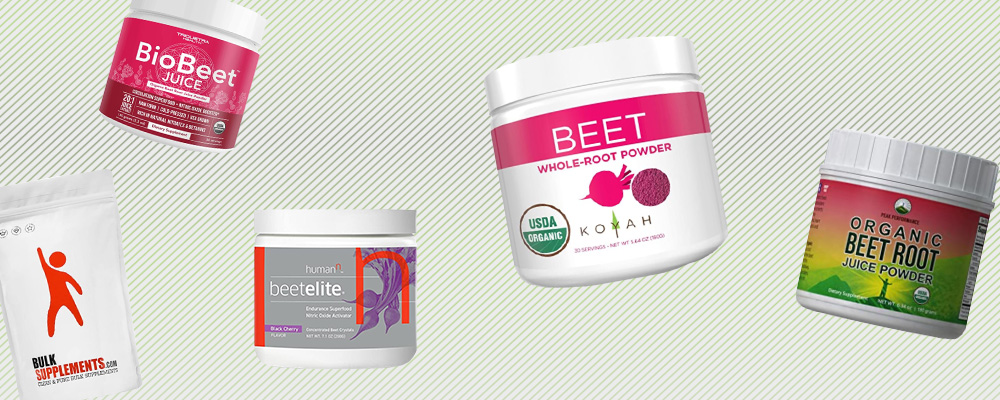 Best Overall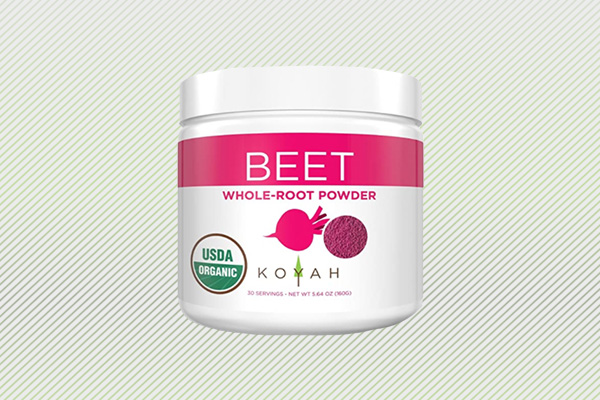 Remarkably Transparent
There's a lot going for Koyah's product. The ingredients are nothing but freeze dried beet powder, and it's organic, non-GMO, and grown and produced in the United States. Unlike many competitors, the company also has their product third party tested and the results of the analysis are available on request — so you know the nitrate content.
Pros
The supplement is organic, non-GMO, made in the United States, and has no additives whatsoever.
Koyah provides certificates of analysis to their customers.
Cons
This is one of the pricier beet powders on the market.
Koyah Beet Whole-Root Powder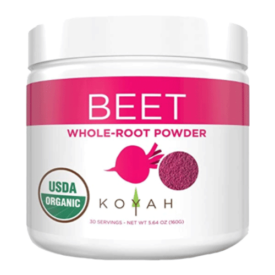 Koyah Beet Whole-Root Powder
An organic, non-GMO beet powder that's unusually transparent with its ingredients.
Runner Up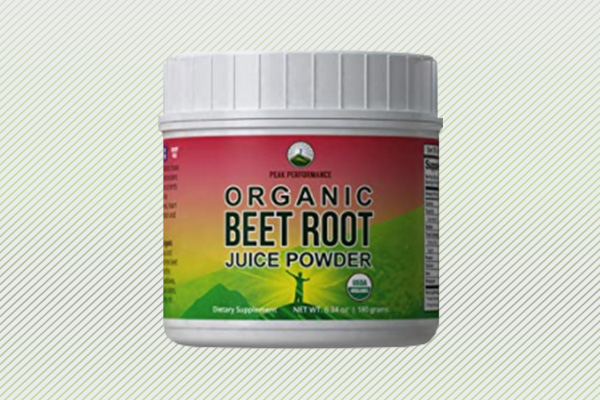 Support Charity, Increase N.O.
Peak Performance's supplement has no added ingredients and it's a USDA-certified organic product. It's no frills and delivers what it promises — it's third party tested to guarantee purity — plus, a portion of each purchase is donated to Vitamin Angels, a non-profit that combats malnutrition.
Pros
The product is third party tested for purity and potency.
Part of each purchase is donated to charity.
Cons
The product emphasizes that it's a source of Vitamin C, but the nutrition label states that it is "not a significant source" of this nutrient.
Peak Performance Organic Beet Root Powder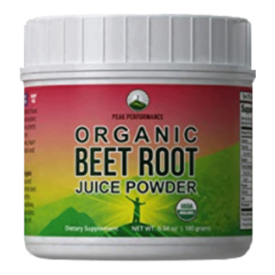 Peak Performance Organic Beet Root Powder
A well tested beet powder that contributes a portion of its profits to charity.
Best for Large Orders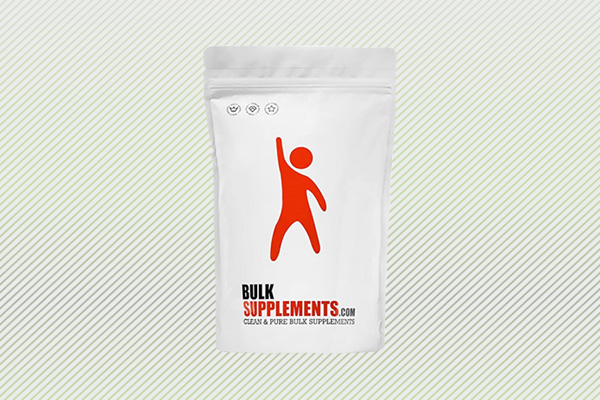 Combining Value and Quality
Bulksupplements is a great combination of value and quality. There's nothing but beet powder in the product, so there are no artificial flavors, sweeteners, or preservatives. In addition, it's lab tested for purity both by the manufacturer and a third party.
Pros
The product is third party tested to ensure potency.
This is an especially inexpensive beet powder.
Cons
Some customers complain that the powder contains hard clumps that don't dissolve.
The beets aren't organic, if that's a priority for you.
Bulksupplements Beet Root Powder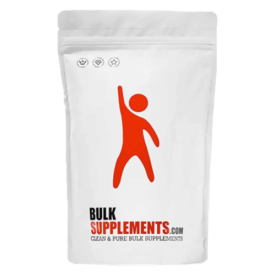 Bulksupplements Beet Root Powder
A well priced supplement that's lab tested both in house and by a third party.
Best for Athletes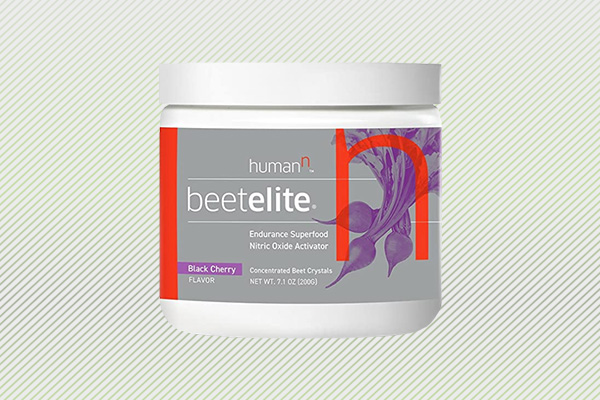 Rigorously Tested for Sport
This product is made in a tasty, all natural black cherry flavor and it carries an impressive list of certifications, including Informed Sport — which tests for 220 banned substances — and N-O V — which guarantees the product will activate nitric oxide production.
Pros
The product is certified by Informed Sport, a well regarded third party tester that ensures it contains no banned substances.
It's made with non-GMO concentrated beet crystals that provide significantly more of some nutrients, like Vitamin C, than many competitors.
Cons
It's more concentrated than many other beet powders, but it's considerably more expensive as well.
The product can sometimes clump together, making it hard to mix.
humanN BeetElite Circulation Superfood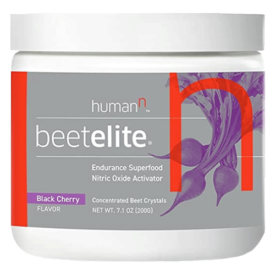 humanN BeetElite Circulation Superfood
A naturally flavored beet powder that's been tested 220 banned substances.
Best Beet Juice Powder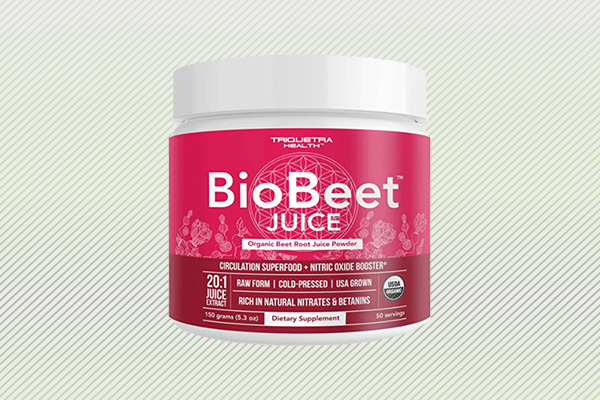 Extra Concentrated and Cold Processed
This is a particularly concentrated way to get your veggie, with one jar the equivalent of 24 to 30 medium beets. It's also made from USDA certified organic beets grown in the United States and the beets are cold processed in their raw form, which is a priority for many consumers. Simply add water and it becomes pretty darn close to drinking beet juice.
Pros
A six-gram serving equates to juicing two to three whole beets.
The juice is cold processed and dehydrated with BioActive dehydration, which is important to some customers.
The beets are grown in volcanic soil in Utah, which is a particularly mineral-dense medium.
Cons
The product contains silica to prevent clumping, so it's not 100 percent made from beets.
Triquetra Health BioBeet Juice Powder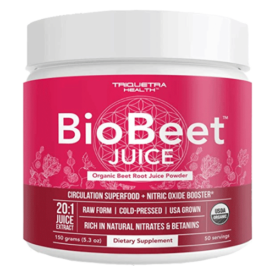 Triquetra Health BioBeet Juice Powder
Six grams of this beet powder is similar to juicing two to three whole beets.
What Are the Benefits of Beet Powder?
Beets are considered by many as an ideal ergogenic aid — meaning it helps you work out — because it's especially high in nitrates, which converts to nitric oxide. Here's why that matters:
Nitric oxide relaxes blood vessels, making it a common supplement for circulatory health.(1)
Studies have found nitrates to improve performance in both aerobic and anaerobic exercise, reducing the time to fatigue and affecting the rate of perceived exertion.(2)(3)(4)(5)(6)
Acute supplementation may improve exercise efficacy by increasing the physiological response in fast twitch muscles.
Because it may reduce arterial stiffness and improve blood pressure, it may be useful for heart health.(7)
Some research suggests nitric oxide may help reduce erectile dysfunction in those with mild to moderate cases.(8)
The typical dose of nitrates used in studies to achieve these effects is 400 milligrams, though smaller doses may also have an effect.
How Much Nitrate Is In Beet Powder?
This is something that's critically important, but usually isn't shared by companies that make beet powder. To be fair, this is likely because beets vary so much in the amount of nitrate they contain; study published in Journal of Food Composition and Analysis found that nitrate content varies ten-fold among individual varieties.(9)
The company Koyah, however, tests its beet powder for nitrate content and while this number varies between batches — you can request your own analysis — they put their product at 31 grams of nitrate per kilogram. That would mean there's 310 milligrams of nitrates in every ten-gram serving, which is about two teaspoons.
BarBend Tips
Beets are coveted for their nitrate content, which has been linked to improved circulation and workout performance.
Studies suggest that 400 milligrams of nitrates is a good dose to shoot for, which appears to be the amount found in a little over two teaspoons of powder. (Though nitrate content can vary considerably.)
Beet powder doesn't necessarily have to be taken right before a workout; a diet that's high in nitrates produces more nitric oxide in the blood. Taking a scoop every morning will still have benefits if you work out in the evening.
Beet powder is notoriously hard to standardize for nitrate content; it's hard to truly know how much nitrate you're consuming.
Leafy greens and garlic are also good sources of nitrates.
Eat plenty of Vitamin C — it seems to help with the absorption of nitric oxide.(10)
Wrapping Up
The beet powder industry is young, but as more and more consumers become aware of the benefits of nitrates, we expect interest in this simple supplement continue growing. Just be sure to speak to your doctor before making any big changes to your nutrition or supplement regimens.
References
1. Moncada S, et al. The discovery of nitric oxide as the endogenous nitrovasodilator. Hypertension. 1988 Oct;12(4):365-72.
2. Wylie LJ, et al. Dietary nitrate supplementation improves team sport-specific intense intermittent exercise performance. Eur J Appl Physiol. 2013 Jul;113(7):1673-84.
3. Lansley KE, et al. Dietary nitrate supplementation reduces the O2 cost of walking and running: a placebo-controlled study. J Appl Physiol (1985). 2011 Mar;110(3):591-600.
4. Kelly J, et al. Effects of short-term dietary nitrate supplementation on blood pressure, O2 uptake kinetics, and muscle and cognitive function in older adults. Am J Physiol Regul Integr Comp Physiol. 2013 Jan 15;304(2):R73-83.
5. Murphy M, et al. Whole beetroot consumption acutely improves running performance. J Acad Nutr Diet. 2012 Apr;112(4):548-52.
6. Lansley KE, et al. Dietary nitrate supplementation reduces the O2 cost of walking and running: a placebo-controlled study. J Appl Physiol (1985). 2011 Mar;110(3):591-600.
7. Strijdom H, et al. Nitric oxide in the cardiovascular system: a simple molecule with complex actions. Cardiovasc J Afr. 2009 Sep-Oct;20(5):303-10.
8. Davies KP. Development and therapeutic applications of nitric oxide releasing materials to treat erectile dysfunction. Future Sci OA. 2015 Aug;1(1). pii: FSO53.
9. Wruss, J. Compositional characteristics of commercial beetroot products and beetroot juice prepared from seven beetroot varieties grown in Upper Austria. J. Food Compos. Anal. 2015 Sep;42:46-55.
10. Mortensen A, et al. Does vitamin C enhance nitric oxide bioavailability in a tetrahydrobiopterin-dependent manner? In vitro, in vivo and clinical studies. Nitric Oxide. 2014 Jan 30;36:51-7.