The quality of your catcher's mitt should not be a concern when squatting behind home plate calling every pitch. Luckily, there are many great glove choices to add to the equipment arsenal.
The devil is in the details when deciding which catcher's mitt to commit to. Between padding, stitching, fit, web size, etc., there are many factors that can make or break whether framing a pitch will lead to a batter walking back to the dugout or over to first base. So let's delve into which catcher's mitt should be your next pick.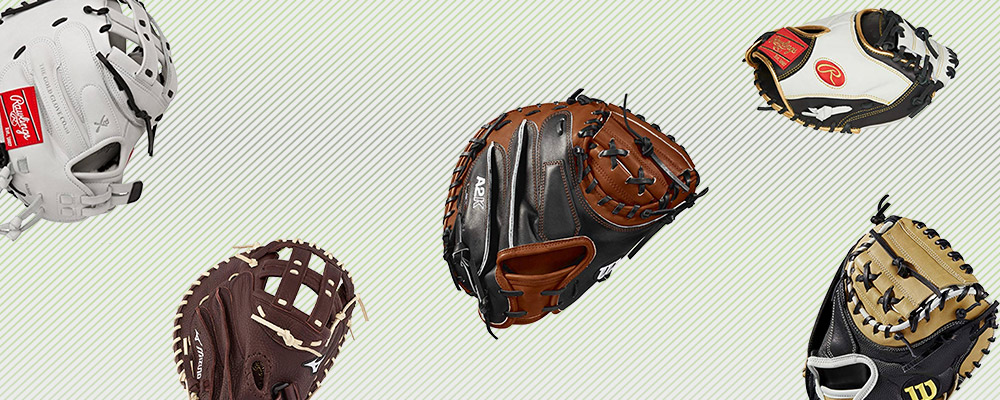 Editor's Pick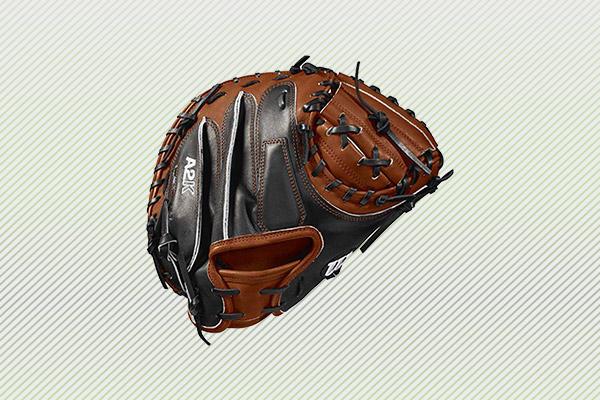 Wilson A2K Baseball Glove Series
Pros:
High shaping volume can allow for a smoother fit once broken in.

Additional pocket for index finger prevents the finger's exposure providing comfort and safety.

Rolled dual welting of the leather might provide better durability.
Cons:
High shaping volume may lead to break-in time.

More expensive than other available options.
Contender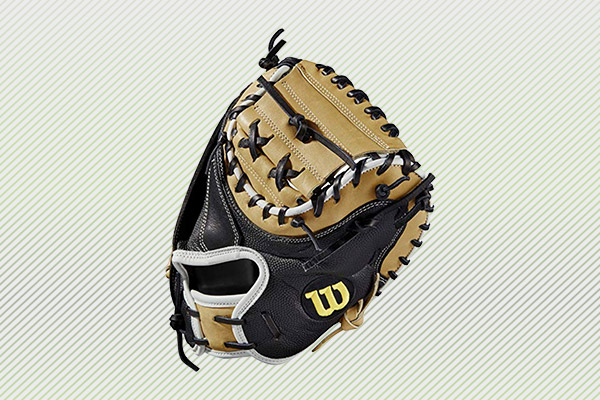 Wilson A2000 SuperSkin Baseball Glove Series
Pros:
Drilex wrist lining allows for breathability to help keep the hand dry.

Part of the Pedroia Fit line-up series which might be better for athletes with smaller hands.

More narrow finger stalls may enable better control of the glove for framing.
Cons:
May feel tight for athletes with larger hands.

On the pricier end of the market.
Best for Softball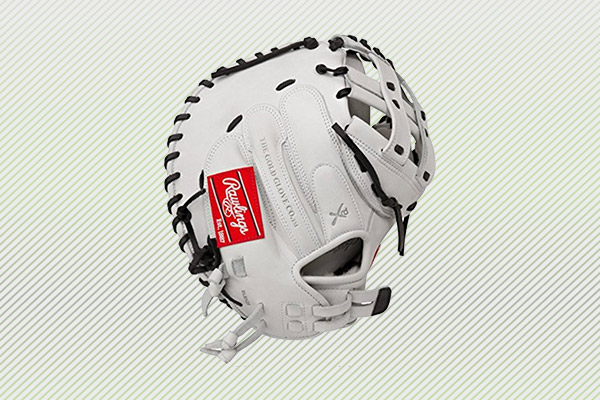 Rawlings Liberty Advanced Fastpitch Softball Glove Series
Pros:
Poron XRD palm and index finger pads might reduce ball impact.

Adjustable non-slip wrist strap can ensure better comfort and security regardless of temperature.

Might be a more comfortable fit for athletes with larger hands.
Cons:
May take longer to break in due to larger stitching.

More expensive than most competitors.
Contender for Softball
Mizuno Franchise Fastpitch Softball Glove Series
Pros:
The thumb and pinky hinges offer a larger surface to center the ball to the web during impact.

Palm pad offers more cushion and comfort which might be better for newer players or players who prefer more impact support.

Alternating lacing patterns may make breaking in the glove take less time.
Cons:
Sizing tends to run small.

Hand opening may feel too snug when bending your wrist behind home plate.

More affordable than most comparable catcher's mitts.
Best for Youth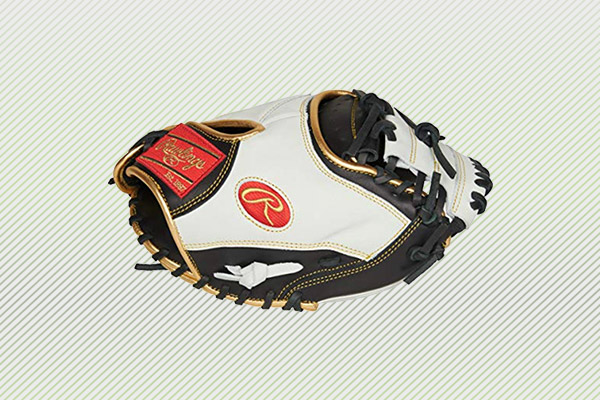 Rawlings Encore Baseball Gloves Series
Pros:
The majority of the break-in process is done during manufacturing.

Web base and deeper pocket may allow fingers to more easily close the mitt around the ball.

Once broken in, the softer leather may offer a more fitted shape to the athlete's hand.
Cons:
May require more routine cleaning to maintain the brighter color scheme.

On the pricey end of the spectrum.
Methodology
Stitching
The stitching is important for a variety of reasons but primarily it will influence how long it takes to break a glove in, the shape and deepness of the pocket, and stiffness of the hand opening. When it comes to how long it takes to break in, the tightness of the stitching usually means longer break in time.
Soft stitching is usually a nod to the type of leather used than how tight or loose it is. It's safe to expect soft stitching to be just as tight as standard stitching but the leather used is more flexible. A benefit of more flexible stitching can be a deeper pocket, which might make pitches easier to frame and a lower likelihood of the ball popping out of the glove.
The style of stitching will usually impact fit and comfort which is subjective from player to player. Depending on how tight an athlete prefers a glove or how snug they prefer it around their hand, the stitching can help better match those preferences. For example, symmetrical stitching might be more suitable for players who prefer a more snug fit.
Padding and Support
Most gloves will have some kind of palm padding to reduce impact of the ball from fast pitching, hard hits, foul balls, etc. The kind of padding and how much of it will come down to player preference and how much impact is manageable without being uncomfortable. A heavier padded palm may take longer to break in and have a stiffer web.
The padding around the wrist or hand opening is more often than not influenced by whether or not a glove is adjustable. Adjustable wrist straps are more common in softball mitts, due to the larger ball, and youth sized mitts in preparation of the athlete growing. Some catcher's mitts will have a furry pad on the bottom of the wrist strap so as not to chafe against the wrist when bent. Some players may prefer that, but it is likely that those kinds of pads will lead to a sweatier glove hand as they don't breathe as well as the non-fur pad alternatives.
Webbing
Pretty much all webbing will be adequate for the job of securing the ball when caught. There are two major kinds of common webbing: the half moon and the H-web. The half moon consists of two pieces of leather covering the web area and being stitched in the middle. The name comes from when a ball is sitting in the web, that middle opening that is stitched stretches to resemble a half moon. It is better at concealing a ball which can make it better for framing and is likely to mold more to the baseball shape over time and offer a deeper pocket.
The H-web is thick straps of leather sewn across the web to make an H shape. These kinds of webs are more flexible than half moons and usually perform better for players with smaller hands.
Wrapping Up
Navigating the ball game from behind the plate can be tough, but it is easier when you have the right catcher's mitt. With all the variety and detailing selection available among some very solid brands, there is very likely a great option out there for you.