Cannabidiol or CBD is federally legal for consumption and is the part of the cannabis plant that is popular for its various medical uses. This is not to get confused with THC, which is the psychoactive part of the cannabis plant that remains federally illegal, and is only sold medically or recreationally in some states in the United States. CBD doesn't give you a high feeling as it contains either none or less than 0.3 percent THC.
CBD has been pre-clinically and anecdotally studied for those who suffer from anxiety, insomnia, inflammation, chronic pain, epilepsy, and autoimmune disorders, to name a few. History also shows that cannabis has been used medicinally for hundreds of years (with people such as Queen Victoria) to alleviate menstrual cramps and childbirth pain. (1) Some of the research that has been done has shown CBD to be helpful with exercise recovery. (2) All of our picks on this list contain CBD, but are federally legal and do not contain THC. If you're looking for something to potentially help with mental health, inflammation, and more, we compiled a list of some of the best CBD supplements on the market.
Best CBD Supplements
Editor's note: The content on BarBend is meant to be informative in nature, but it should not be taken as medical advice. The opinions and articles on this site are not intended to diagnose, prevent, and/or treat health problems. It's always a good idea to talk to your doctor before beginning a new fitness, nutritional, and/or supplement routine.
Best CBD Overall
To slot into our top spot, we picked a product that has high-quality ingredients and could cover all your CBD needs. This bundle offers two CBD supps to suit both your daytime and nighttime needs.
FOCL Day + Night Bundle
FOCL created a duo pack of daytime and nighttime pills to address your needs for both times of day without having to find two separate products. The daytime pills are created with attention and focus at the forefront, while the nighttime pills are meant to help with better overall sleep. The daytime supplement includes 10mg of hemp extract and is rounded out with the addition of Lion's Mane mushrooms (which may help to improve anxiety and cognition), ayurvedic ingredient bacopa monnieri, 50mg of rhodiola rosea (which may help fight fatigue), 150mg of l-theanine (which has been shown in a study to reduce stress and anxiety), and vitamin B6. (3)(4)(5)
The nighttime pills include 20mg of hemp extract, 50mg of 5-HTP, and 300mg of organic ashwagandha, as well as valerian root, passion flower, and hops cones. This blend of ingredients can work synergistically to potentially provide the user with better sleep, less stress and anxiety, and a more restful mind. (6)(7)(8) Both the daytime and nighttime supplements contain hemp extract and a handful of other ingredients to suit your daytime needs for focus and cognition, and your nighttime needs to combat stress, anxiety, and insomnia. This pack of day and nighttime pills comes in at about $2.96 per day, which is a little pricey, but it does include both a daytime and nighttime serving.
Who Should Buy FOCL Day + Night Bundle
Those who want separate supplements to promote potentially better focus during the day, and to possibly enhance sleep at night.
People who want a stacked CBD supplement that contains a handful of ingredients will like that both daytime and nighttime supplements offer well-rounded ingredient lists.
Those who prefer to take their supplements in pill form.
Who Shouldn't Buy FOCL Day + Night Bundle
Anyone who doesn't need both daytime and nighttime supplements can find either sold separately on the market.
Those who are pill averse, as this product requires you to take four pills per day.
Anyone on a stricter budget will be able to find cheaper CBD options available.
This CBD product aims at promoting better cognitive function for your daytime needs and prioritizing potentially better rest of the mind and body with their nighttime supplement. With two supplements that cover all of your CBD needs throughout the day, this product is our top pick.
[Related: Could Ashwagandha be your next favorite supplement?]
Best CBD for Muscle Recovery
Sore muscles can be the worst part of working out, but they shouldn't stop you from reaching your goals. This CBD cream may be the key to unlocking better recovery and less soreness.
Joy Organics CBD Cream
CBD has become a more prominent product in the fitness world for its potential recovery purposes. Whether it's a salve, oil, pill, or cream, the abundance of CBD on the market is continuously expanding. There are various studies on CBD's potential to help with recovery, but one study found the potential of CBD to be effective for muscle recovery 72 hours after squatting. (9)
Joy's CBD cream is packed with 250mg of CBD in the one-ounce container of lotion. It also contains aloe vera leaf juice and peppermint oil extract to create a cooling effect on the skin to help promote pain relief in your muscles. A little of this product goes a long way, so it's best to start with a small amount to cover any painful areas. This product comes with a pump top and sealed lid to ensure you can take your recovery cream on the go with no mess and no fuss. It rings in at $32.25 for a one-ounce bottle, but you can subscribe and save 30 percent off your purchase.
Who Should Buy Joy Organics CBD Cream
Folks looking for potentially better muscle recovery after a grueling workout will like this cream CBD they can spread on areas of concern.
People who like to use CBD topically rather than ingest it.
Anyone who likes a recovery tool they can take anywhere — this is a one-ounce lotion bottle with a cap to prevent messes on the go.
Who Shouldn't Buy Joy Organics CBD Cream
Anyone who prefers to take a CBD supplement via oral ingestion will want to look elsewhere as this is a cream.
Those who are on a tight budget can find a lower price elsewhere on the market.
If you want a bulk buy, you'll have to look elsewhere as this only comes in a one-ounce option.
Joy Organics CBD cream is a conveniently crafted and easily transportable product that may help you experience ideal recovery from tough workouts, and the wear and tear of everyday living.
Best CBD Oil
A good oil CBD supplement should be tasty and easy to use. This oil form of CBD is meant to be ingested to potentially aid in better sleep and to alleviate symptoms of mental distress such as anxiety, and all you need to do is squeeze the liquid from the dropper under your tongue.
FOCL Premium CBD Drops
CBD is often sold as a product that can help with mental distress such as anxiety, insomnia, and psychotic symptoms. A systematic review of the current literature shows that while studies are limited, CBD has the potential to help with all of these mental ailments. (10) One study found MCT oil to improve cognitive function after two to three weeks of supplementation. (11)
Combine the two and you have a solid oil supplement that can help with stress, sleep, cognitive function, and recovery. FOCL's CBD drops are 100 percent plant-based and contain 33mg of organic Hemp derived CBD per serving which is one full dropper. It also contains organic MCT oil, organic flavors, and organic stevia. These drops come in five flavors to choose from which are Natural, Mint, Orange Cream, Cherry, and Strawberry Lemonade.
To use, all you need to do is squeeze the liquid from the dropper under your tongue, and let it sit for 45 seconds before swallowing. They come in 1,000, 2,000, and 3,000mg buying options, which makes them a more affordable option as you buy larger quantities. They also have a subscribe and save option, as well as bundle and save options for even better pricing.
Who Should Buy FOCL Premium CBD Drops
Anyone looking for a CBD product that has a straightforward formula as these drops only contains four ingredients.
Folks who like the ease of taking their product via a dropper — this formula is easy to travel with and portion properly.
Those who want a CBD product that comes in multiple flavors and buying options, this formula has five various flavors and three different options for bulk buy.
Who Shouldn't Buy FOCL Premium CBD Drops
Anyone who prefers a pill or topical version of CBD will want to look at other options on our list.
Those who have tree nut allergies should be aware that MCT oil is derived from coconuts.
FOCL premium CBD drops come in five various flavors, have a small but powerful ingredient list, and have a variety of buying options, which can make them cost as low as five cents per dose.
Best CBD Cream
This topical CBD cream may be the ticket to alleviating soreness and pain in your muscles. The formula is free of the top eight allergens and is designed with an all-natural mindset.
Charlotte's Web Hemp Infused Cream
This hemp-infused cream is allergen-friendly, vegan, gluten-free, paraben-free, GMO-free, and contains no synthetic fragrances or sulfates. This cream is about as natural as it gets, and is a great product for those who have sensitive skin, allergies, or who prefer all-natural products. This cream comes in two buying options — one ounce, and two and a half ounce tubes. The one-ounce tube contains 300mg of CBD, and the two-and-a-half-ounce tube contains 750mg.
One study found topical CBD alleviated pain and other physical discomforts by a statistically significant amount. (12) With the one-ounce bottle coming in at around $19.99 and the two-and-a-half-ounce option costing around $39.99, this is one of the more affordable topical CBD options and includes high-quality, which makes it one of our favorites. They also offer a subscribe and save option, which saves you 20 percent off your purchase.
Who Should Buy Charlotte's Web Hemp Infused Cream
Anyone looking for a topical CBD product that is gentle on the skin will love the all-natural formula of this product.
Those who wish to use a topical form of CBD to potentially alleviate pain and soreness in the body.
Those who want a reasonably priced CBD product will like the price tag here.
Who Shouldn't Buy Charlotte's Web Hemp Infused Cream
Anyone who prefers a form of CBD that contains fragrance, essential oils such as peppermint, or other ingredients to alleviate pain may want to look at a more stacked product.
Folks who want to take a CBD pill or gummy — this is only a topical solution.
With an all-natural ingredient list, a super fair price tag, and a high dose of CBD per container, this cream may be what you've been looking for to potentially soothe sore muscles.
Best CBD Massage Oil
Massage is a beneficial practice for recovery care, but the addition of CBD may offer a reduction in muscle tension and soreness — this is one of our favorite CBD massage oils.
Joy Organics CBD Massage Oil
Massage therapy alone can be an extremely beneficial practice for overall wellness with benefits such as increased blood flow, release of tension, decreased passive stiffness, and overall relaxation. (13) When you add in the potential benefits that CBD has to offer on muscle tension reduction, the combo can be even more helpful for recovery, relaxation, and less muscle soreness. (9)
Joy's CBD massage oil contains 500mg of CBD per bottle (which they recommend you apply generously), and the only other ingredient is MCT oil, making this an all-natural and fully organic product and safe for all areas of the body. This massage oil is unscented and available as a four-ounce bottle for around $49.95. You can also subscribe and save 30 percent off of your order.
Who Should Buy Joy Organics CBD Massage Oil
Those who want the multifaceted benefits of massage with the potential benefits of CBD to help reach maximum recovery potential.
Folks who value a short ingredient list — this product has CBD and MCT oil, and is all organic.
Anyone who likes topical CBD will be happy with this formula.
Who Shouldn't Buy Joy Organics CBD Massage Oil
Anyone who prefers scented topical lotions or oils as this only comes unscented.
Those who prefer a cream or lotion over the way an oil feels on their skin.
If you want to combine the positive effects of massage therapy with the potential power that CBD may have on muscle tension reduction, Joy Organics CBD might be the product for you. Joy's CBD massage oil is organic, contains two ingredients, and combines CBD with the positive benefits massage therapy provides to potentially optimize recovery from sore muscles.
[Related: The 3 Most Common Types Of Training Periodization (And When To Use Them)]
Best CBD Balm
Because balms are thicker than lotions and creams, this balm has the potential to heal your hard-working hands after tough workouts, or moisturize and nourish your skin to feel soft and smooth.
+Plus CBD Balm
+Plus CBD Balm contains 100mg of full-spectrum CBD in each 1.3-ounce jar. Balms have a thicker viscosity than lotions and creams, and therefore may have the ability to help lock in moisture and keep your skin feeling hydrated for longer. The CBD in this product may promote healthier skin and relief from certain skin conditions like eczema and psoriasis according to a preclinical study. (14)
This balm includes other natural and botanical ingredients, such as sweet almond oil, willow bark extract, green tea leaf extract, and safflower seed oil to name a few. This extra strength balm costs about $34.99 for the 1.3 oz jar, but +Plus does give you the option to subscribe and save 25 percent off your order.
Who Should Buy +Plus CBD Balm
Anyone who wants a topical product that is thicker than a regular lotion and may help promote hydration and skin health will like this balm.
Those who prefer a full-spectrum CBD versus a broad-spectrum CBD.
Anyone who enjoys taking their CBD on the go will be happy with this small jar that is easy to carry anywhere, including on airplanes.
Who Shouldn't Buy +Plus CBD Balm
Those who want a scented CBD product will have to look elsewhere as this one is fragrance-free.
Some may prefer a lotion or oil to a balm, the latter of which can have a thicker viscosity.
If you're not set on a balm, there are less expensive topicals on our list.
+Plus CBD Balm is an excellent topical option for those who are looking to obtain potentially softer and smoother skin, whether from everyday wear and tear or to help heal calluses after long gym sessions.
Best CBD Gummies
CBD is widely available in many forms, but we think gummies are a fun and delicious way to reap the potential benefits that CBD has to offer.
FOCL CBD Gummies
Pre clinical trials have shown that CBD may potentially benefit people who suffer from a host of different issues including anxiety, depression, gastrointestinal issues, and chronic pain. (15) For those who want to make the most out of the potential benefits of CBD but don't want to take a pill or use an oil dropper, these delicious gummies may be your answer. The FOCL CBD gummies come in three delicious flavor options — Sour Watermelon, Tropical Punch, and Mandarin Orange — to deliver you 25mg of CBD per each single gummy serving.
These gummies are vegan, non-gmo, and are made with all organic ingredients. Each gummy contains two and a half grams of cane sugar, and includes natural color from fruit, organic coconut oil, and organic tapioca. Each pack is around $49.00 for 30 servings, but FOCL also offers the option to subscribe and save 15 percent. In addition, you can buy in bulk and receive all three flavors for around $39.00 per package, coming out to about $117.00 for all three.
Who Should Buy FOCL CBD Gummies
Folks who want the potential benefits of CBD in a delicious gummy form rather than in pills or an oil dropper.
Customers who like the option to try different flavors and save money will be happy to see the bundle option here, which can save them around $10.00 per package.
Those who like Sour Watermelon, Tropical Punch, and Mandarin Orange flavors will like the options available here.
Who Shouldn't Buy FOCL CBD Gummies
Anyone actively avoiding sugar may want to opt for an oil, pill, or topical form of CBD.
Folks who don't like the flavor choices will have to look elsewhere.
FOCL makes delicious gummies that boast 25mg of CBD per gummy and are made with organic ingredients to pack a delicious punch.
Best CBD for Sleep
One of the most popular uses for CBD is as a potential sleep aid. FOCL has designed a supplement that contains CBD and soothing botanicals that may benefit your sleep.
FOCL Night
CBD is often marketed as a sleep aid, and one long-term study found a modest improvement in sleep quality with CBD supplementation. (16) FOCL's night CBD pills contain 20mg of hemp extract and 50mg of 5-HTP per two-capsule serving, the latter of which has been shown in studies to help combat insomnia. (17)
This supp also includes the botanics organic valerian root, organic ashwagandha, organic hops cones, and organic passion flower, which have been shown to decrease anxiety, promote better sleep, and help treat insomnia. (18)(19)(20)(21) For a one-time purchase, you'll pay around $49.00 for 30 servings. You can also subscribe and save 15 percent, or bundle and save, which ends up saving you $10.00 per bottle when you opt to buy three.
Who Should Buy FOCL Night
Those who want to potentially improve their sleep through CBD supplementation will like that these pills were designed with sleep in mind.
Folks who like bulk buying options will appreciate that you can bundle and save here.
Anyone who likes taking their CBD supplements in pill form.
Who Shouldn't Buy FOCL Night
Those who aren't prioritizing sleep as their focus for utilizing CBD can find other CBD supplements with added ingredients focused more on muscle recovery.
If you are on a budget and don't want to bulk buy, you may find cheaper alternatives on the market.
FOCL night was designed with CBD, 5-HTP, and various sleep-forward botanics to potentially improve sleep, help with insomnia, and reduce stress and anxiety.
Benefits of CBD Supplements
People take CBD supplements for a wide variety of reasons, and folks have been using cannabis for hundreds of years to help potentially alleviate pain, improve sleep, relieve anxiety, and more. One of the most popular reasons for using CBD supplements — both topically and by ingesting — is for pain relief. (12) CBD is also a way to potentially improve blood flow, reduce stress, and even increase flexibility. (13)
Thanks to inherently relaxing properties, CBD supplementation is also often used to potentially improve sleep quality and even as a remedy for sleeplessness. (16)(17) When you're working out a lot, you've got to recover hard too, and CBD may help to speed up recovery and provide some welcomed reduction in muscle soreness. (15) This supplement has seemingly unending potential benefits because it may also help with skin conditions, such as psoriasis and eczema. (14)
How We Chose the Best CBD Supplements
We considered a broad range of CBD products for this list and wanted to make sure we came up with a product that would make sense for every individual's needs. Read below to find out how we made our picks.
Product Type
We wanted to make a list of products that catered to the wide range of reasons that people choose to take CBD. The main driver behind our choices was making sure we had topical and ingestible forms of CBD that may accommodate physical and mental ailments.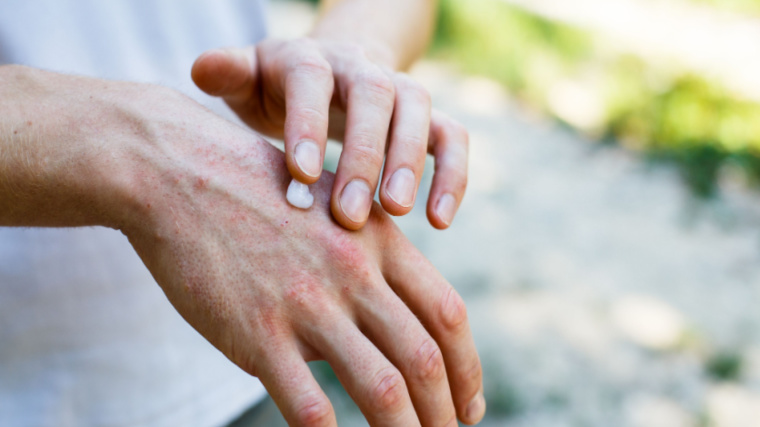 We also made sure we offered a wide range of both topical choices (such as lotion, cream, oil, and salve), and ingestible choices (like gummies, pills, and oil drops). Each product will have a different main purpose whether it be pain relief, better sleep, or relaxation, and we tried to review a solid mix of products that might promote various outcomes to help as many customers as we could.
Price
The price of CBD will vary greatly from product to product, but we tried to put a spectrum of options on our list. Due to the wide variety of CBD products out there, the prices are a bit harder to compare than they would be if they were all pills or all lotions. CBD is generally a more expensive product, but we tried to pick some options that were more affordable, or offered money-saving options through subscribe and save, bundle deals, and bulk buys.
Ingredient List
Because these products vary so much, their ingredient lists will also vary exponentially. We picked a versatile range of CBD products that span across topicals and ingestibles, and they all have different formulas. Some of them are very straightforward and contain two ingredients, such as the massage oil option, which only contains MCT oil and CBD.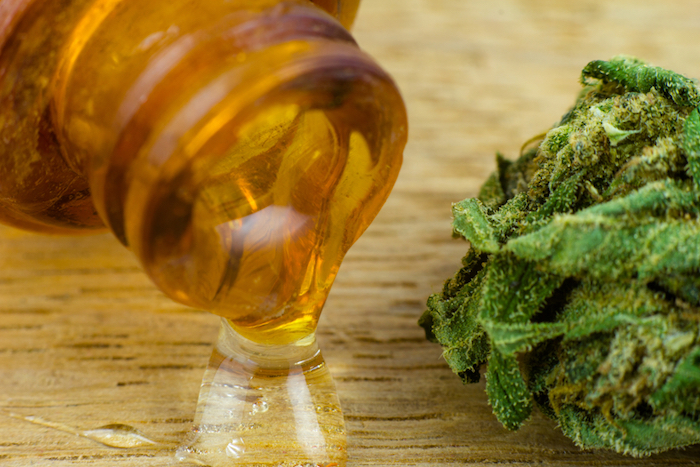 Most of our picks have a larger ingredient list — like the sleep pick, which contains a wide variety of ingredients that can potentially help you sleep. We focused on making picks that would meet a wide range of needs for people who are looking to alleviate various mental and physical ailments.
Dosage
Each CBD product will have its own CBD dosage. Some of these products are sold by the bottle or container, and their dosage will be listed per container — this rings true for the lotion, salve, cream, and oil. The pills and gummies will have a "per serving" dosage. You'll find this with gummies, pills, and other ingestibles.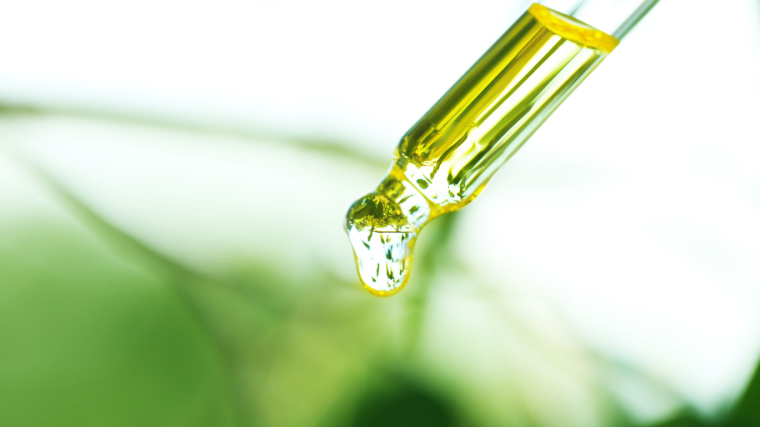 Although the effective clinical dosage of CBD has yet to be determined, a systematic review of dosing CBD in clinical populations found that between one and 50mg found significant improvements for those suffering from primary outcomes, such as anxiety and seizures. (25) We made sure each CBD product on our list had a varying amount of CBD within this clinical dosage in order to ensure there was something that would fit almost any dosing need.
How Much Do CBD Supplements Cost?
CBD supplements themselves are generally inexpensive, and you can even purchase certain ones at convenience stores for a few bucks. As health supplements, the price can be higher depending on the type of CBD application (lotion, pills, balm, oil, etc.) and the other ingredients included in the formula.
Best CBD Overall
FOCL Day + Night Bundle

$78.40

Per serving: $2.61

Best CBD for Muscle Recovery
Joy Organics CBD Cream

$49.95

Per serving: $1.67

Best CBD Oil
FOCL Premium CBD Drops

$59.00

Per serving: $1.97

Best CBD Cream
Charlotte's Web Hemp-Infused Cream

$15.99

Per serving: $0.53

Best CBD Massage Oil
Joy Organics CBD Massage Oil

$49.95

Per serving: $1.67

Best CBD Balm
+Plus CBD Balm

$34.99

Per serving: $1.16

Best CBD Gummies
FOCL CBD Gummies

$49.00

Per serving: $1.63

Best CBD for Sleep
FOCL Night

$49.00

Per serving: $1.63
The CBD supplements on this list range in price from around $15 to $80 per container while the price per serving can vary from as low as $0.53 to as high as $2.61. Those are both on the extreme low and high end, respectively, with the average being about $1.65 for one serving.
What to Consider Before Buying CBD Supplements
Because CBD is such a versatile product, it is important to think about what you're using CBD for and all of the factors that come with it before purchasing. We cover a few of the main factors below.
Realistic Expectations
While there is some research available on the potential benefits of CBD, there is still more to be done. We are lacking in long-term studies that show the effectiveness of, and possible long-term side effects of, CBD supplementation. (26)
Most of the studies that have been conducted on CBD have been preclinical, or some companies market with anecdotal evidence. It is safe to say that there is enough of a buzz around CBD that it has made a splash in the supplement industry, but it's important to remember that it isn't a cure-all for anxiety, muscle aches, and sleep — and that everyone may react differently to CBD supplementation. It's always important to speak to a physician before starting a new supplement, like CBD.
Dosage
Depending on what you're utilizing CBD for, you will want to consider various dosage options. If you're using it for sore muscles, pain management, or other topical applications, the dosage will be a little different. There isn't a direct amount of what is recommended other than covering the affected area to potentially alleviate the problem or to get some relief.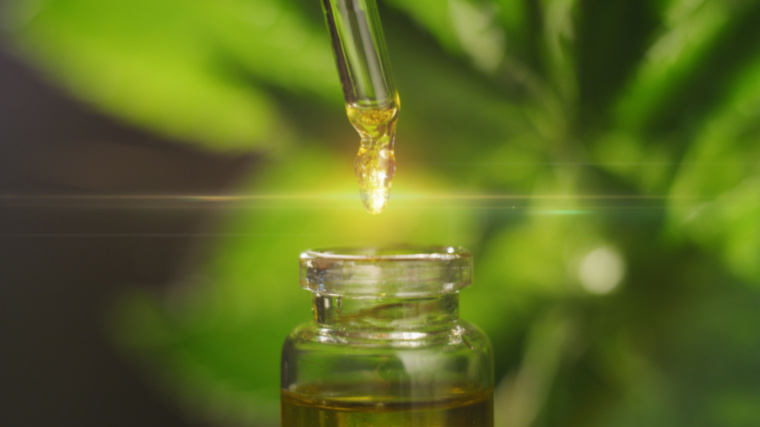 Dosage is a bit more straightforward with pills, gummies, or oral use. While there is yet to be a clinically recommended dose for CBD supplementation, a systematic review stated that between one and 50mg of CBD has been found to have a positive effect on various ailments such as seizures, insomnia and sleeplessness, and anxiety. (27)
There will be a dosage amount on the bottle, and as you start to get more comfortable with the supplementation, you can adjust the dosage accordingly to the package's directions and your needs. It is always safe to start with a lower dosage to see how your body responds and then adjust from that starting point.
Type of CBD
There are many vehicles you can use to make CBD a part of your life — these include pills, oils, gummies, lotions, salves, massage oils, and creams. It can be confusing to know which is best suited for your needs. But these really break down into two categories — ingestible and topicals. The ingestible options would be pills, oil droppers, and gummies, while the topical options would include any of the creams, lotions, body oils, or salves.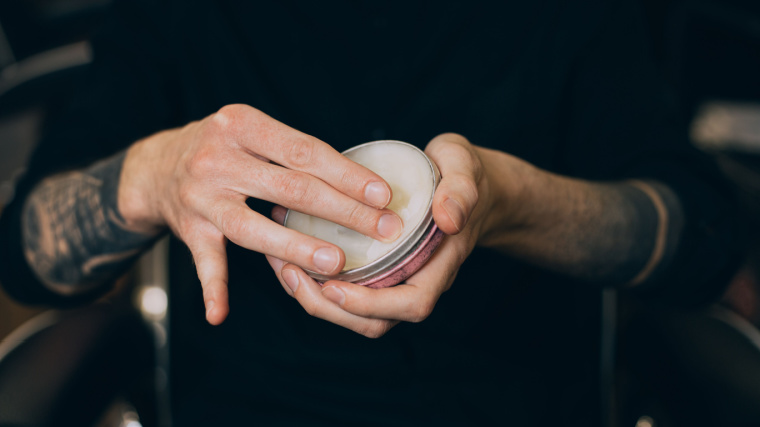 Depending on your needs, one may be better suited for you than the other. Topical choices are better suited to those who want to utilize CBD for muscle soreness and stiffness, muscle recovery, and physical discomfort from inflammation or injury.
On the other hand, many of the mental discomforts may be better alleviated through ingested supplementation for issues such as insomnia, anxiety, and depression. Although CBD has a long way to go when it comes to the research that is necessary to back all of the marketing claims out there, the anecdotal and preclinical research points to a lot of positive possibilities.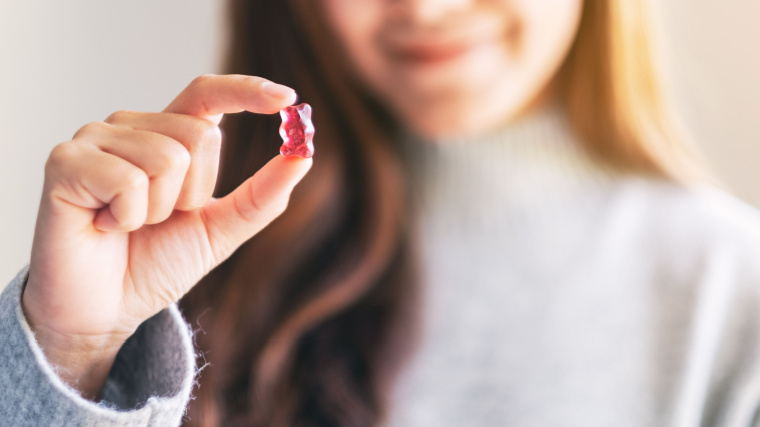 When deciding what is best for you, it's important to keep the broad-spectrum and full-spectrum options in mind. Full-spectrum CBD contains greater than 0.3 percent of THC in its final formula, which may be something that certain users want to actively avoid. The broad-spectrum formula contains no traces of THC. Both formulas are legally sold in the United States, and the THC is extremely minimal in the full-spectrum blends. However, if you're hypersensitive, or get regularly drug tested for any reason, it may be best to stick with a broad-spectrum formula.
Additional Ingredients
As all of these products vary so widely, the ingredient lists will be a reflection of that. It's always good to check in with your own needs before purchasing a supplement or product. We suggest asking yourself what you need it for if you prefer a topical or ingestible form of CBD, any allergies you may have, ingredients you try to avoid, and what type of CBD you're wanting to try.
For example, our sleep pick is designed with a restful night of sleep in mind, and although CBD might be helpful for aiding in sleep and relaxation, these types of products also include more widely studied sleep aid ingredients — such as ashwagandha, which may help you destress, and passion flower which might help you fall asleep faster. (28)(29)
Price
The products on this list fall on a wide spectrum of pricing, and thinking about your budget will be an important factor when picking which product may be best for you. Some of these products have subscribe and save, as well as bundle and save deals, which can be easier on your pockets.
The topical picks on this list range in price from around $20 to $50 in pricing per container. The price will vary based on additional ingredients, the quality of ingredients, and the amount of CBD present in each formula. The ingestibles range from around $49.00 to $89.00, and similarly, will fluctuate with added ingredients, servings per container, and the amount of CBD present in each product.
Types of CBD
Throughout this article, you'll see the term CBD, but you'll also see "hemp", "broad-spectrum" and "full-spectrum," and it is important to understand the different types of CBD that are available on the market to inform your best buying decision.
Hemp has a very interesting history in the United States. The laws and regulations surrounding hemp have gone back and forth throughout the country's history, but currently, hemp is legal to grow and use for a wide range of products including fibers for clothing and rope, food in the form of hemp seeds, and for health care products, such as lotions and supplements.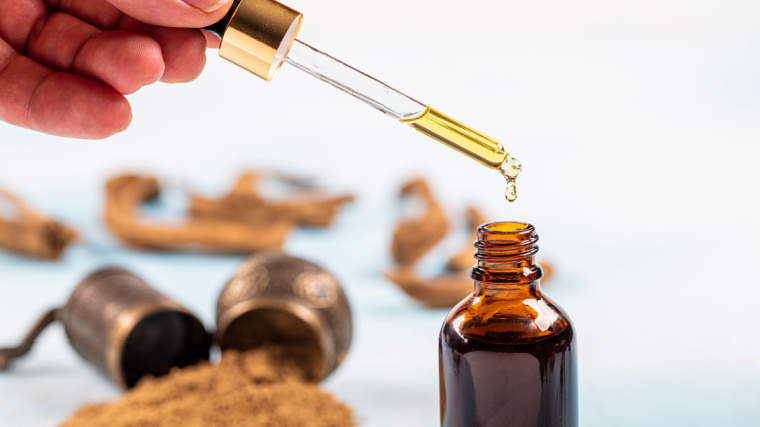 Hemp comes from the cannabis sativa plant and contains less than 0.3 percent of THC and a hearty amount of CBD. (22) Hemp used to be considered a Schedule I drug, but has since been revised to be federally legal and is seen as an important agricultural crop. Many products on this list are described as full-spectrum or broad-spectrum types of CBD.
Full-spectrum CBD is a type of CBD that contains every part of the cannabis sativa plant in the formulation including THC. If there is THC in the product, it contains less than 0.3 percent, which is regulated by federal law. (23) Broad-spectrum CBD contains all of the parts that full-spectrum includes, except the THC is processed out from the final product. (24)
Final Word
Though there is quite a bit of research available on short-term CBD usage, there is still a lot of research that needs to take place in order to solidify its potential uses for treating or helping out with certain health concerns — especially in the long term. The preclinical and anecdotal evidence point to a lot of potential for a plethora of mental and physical issues, but we always stand by scientific-backed claims. (30)
CBD has been found to be beneficial for several ailments that include physical symptoms, like pain, inflammation, and seizures, as well as mental health symptoms, like anxiety and depression — and it's important to remember that what works for some may not work for everyone. (27) We provide factual claims about each product, and we trust you to use your best judgment when it comes to adding CBD into your routine. Always speak to a physician first, and after that, allow this list to be your guide to a product that could work for your individual budget and lifestyle.
FAQs
References
Alexander SP, Mackie K, Ross RA. Themed issue: cannabinoids. Br J Pharmacol. 2010 Jun;160(3):421-2. doi: 10.1111/j.1476-5381.2010.00831.x. PMID: 20590554; PMCID: PMC2931545.
A Castro LH, S de Araújo FH, M Olimpio MY, B de B Primo R, T Pereira T, F Lopes LA, B S de M Trindade E, Fernandes R, A Oesterreich S. Comparative Meta-Analysis of the Effect of Concentrated, Hydrolyzed, and Isolated Whey Protein Supplementation on Body Composition of Physical Activity Practitioners. Nutrients. 2019 Sep 2;11(9):2047. doi: 10.3390/nu11092047. PMID: 31480653; PMCID: PMC6769754.
Friedman M. Chemistry, Nutrition, and Health-Promoting Properties of Hericium erinaceus (Lion's Mane) Mushroom Fruiting Bodies and Mycelia and Their Bioactive Compounds. J Agric Food Chem. 2015 Aug 19;63(32):7108-23. doi: 10.1021/acs.jafc.5b02914. Epub 2015 Aug 5. PMID: 26244378.
Williams JL, Everett JM, D'Cunha NM, Sergi D, Georgousopoulou EN, Keegan RJ, McKune AJ, Mellor DD, Anstice N, Naumovski N. The Effects of Green Tea Amino Acid L-Theanine Consumption on the Ability to Manage Stress and Anxiety Levels: a Systematic Review. Plant Foods Hum Nutr. 2020 Mar;75(1):12-23. doi: 10.1007/s11130-019-00771-5. PMID: 31758301.
Lekomtseva Y, Zhukova I, Wacker A. Rhodiola rosea in Subjects with Prolonged or Chronic Fatigue Symptoms: Results of an Open-Label Clinical Trial. Complement Med Res. 2017;24(1):46-52. doi: 10.1159/000457918. Epub 2017 Feb 17. PMID: 28219059.
Speers AB, Cabey KA, Soumyanath A, Wright KM. Effects of Withania somnifera (Ashwagandha) on Stress and the Stress- Related Neuropsychiatric Disorders Anxiety, Depression, and Insomnia. Curr Neuropharmacol. 2021;19(9):1468-1495. doi: 10.2174/1570159X19666210712151556. PMID: 34254920; PMCID: PMC8762185.
Sarris J, Panossian A, Schweitzer I, Stough C, Scholey A. Herbal medicine for depression, anxiety and insomnia: a review of psychopharmacology and clinical evidence. Eur Neuropsychopharmacol. 2011 Dec;21(12):841-60. doi: 10.1016/j.euroneuro.2011.04.002. Epub 2011 May 23. PMID: 21601431.
Shinjyo N, Waddell G, Green J. Valerian Root in Treating Sleep Problems and Associated Disorders-A Systematic Review and Meta-Analysis. J Evid Based Integr Med. 2020 Jan-Dec;25:2515690X20967323. doi: 10.1177/2515690X20967323. PMID: 33086877; PMCID: PMC7585905.
Isenmann E, Veit S, Starke L, Flenker U, Diel P. Effects of Cannabidiol Supplementation on Skeletal Muscle Regeneration after Intensive Resistance Training. Nutrients. 2021 Aug 30;13(9):3028. doi: 10.3390/nu13093028. PMID: 34578906; PMCID: PMC8469280.
Khan, R., Naveed, S., Mian, N. et al. The therapeutic role of Cannabidiol in mental health: a systematic review. J Cannabis Res 2, 2 (2020). https://doi.org/10.1186/s42238-019-0012-y
Ashton JS, Roberts JW, Wakefield CJ, Page RM, MacLaren DPM, Marwood S, Malone
The effects of medium chain triglyceride (MCT) supplementation using a C8:C10 ratio of 30:70 on cognitive performance in healthy young adults. Physiol Behav. 2021 Feb 1;229:113252. doi: 10.1016/j.physbeh.2020.113252. Epub 2020 Nov 18. PMID: 33220329.
Xu DH, Cullen BD, Tang M, Fang Y. The Effectiveness of Topical Cannabidiol Oil in Symptomatic Relief of Peripheral Neuropathy of the Lower Extremities. Curr Pharm Biotechnol. 2020;21(5):390-402. doi: 10.2174/1389201020666191202111534. PMID: 31793418.
Weerapong P, Hume PA, Kolt GS. The mechanisms of massage and effects on performance, muscle recovery and injury prevention. Sports Med. 2005;35(3):235-56. doi: 10.2165/00007256-200535030-00004. PMID: 15730338.
Baswan SM, Klosner AE, Glynn K, Rajgopal A, Malik K, Yim S, Stern N. Therapeutic Potential of Cannabidiol (CBD) for Skin Health and Disorders. Clin Cosmet Investig Dermatol. 2020 Dec 8;13:927-942. doi: 10.2147/CCID.S286411. PMID: 33335413; PMCID: PMC7736837.
Astray G, Mejuto JC, Xiao J, Simal-Gandara J. Benefits, toxicity and current market of cannabidiol in edibles. Crit Rev Food Sci Nutr. 2022 Jan 6:1-13. doi: 10.1080/10408398.2021.2024493. Epub ahead of print. PMID: 34989307.
Kesner AJ, Lovinger DM. Cannabinoids, Endocannabinoids and Sleep. Front Mol Neurosci. 2020 Jul 22;13:125. doi: 10.3389/fnmol.2020.00125. PMID: 32774241; PMCID: PMC7388834.
Birdsall TC. 5-Hydroxytryptophan: a clinically-effective serotonin precursor. Altern Med Rev. 1998 Aug;3(4):271-80. PMID: 9727088.
Lakhan SE, Vieira KF. Nutritional and herbal supplements for anxiety and anxiety-related disorders: systematic review. Nutr J. 2010 Oct 7;9:42. doi: 10.1186/1475-2891-9-42. PMID: 20929532; PMCID: PMC2959081.
Pratte MA, Nanavati KB, Young V, Morley CP. An alternative treatment for anxiety: a systematic review of human trial results reported for the Ayurvedic herb ashwagandha (Withania somnifera). J Altern Complement Med. 2014 Dec;20(12):901-8. doi: 10.1089/acm.2014.0177. PMID: 25405876; PMCID: PMC4270108.
Leathwood PD, Chauffard F, Heck E, Munoz-Box R. Aqueous extract of valerian root (Valeriana officinalis L.) improves sleep quality in man. Pharmacol Biochem Behav. 1982 Jul;17(1):65-71. doi: 10.1016/0091-3057(82)90264-7. PMID: 7122669.
Franco L, Sánchez C, Bravo R, Rodriguez A, Barriga C, Juánez JC. The sedative effects of hops (Humulus lupulus), a component of beer, on the activity/rest rhythm. Acta Physiol Hung. 2012 Jun;99(2):133-9. doi: 10.1556/APhysiol.99.2012.2.6. PMID: 22849837.
Cather JC, Cather JC. Cannabidiol primer for healthcare professionals. Proc (Bayl Univ Med Cent). 2020 Jul 6;33(3):376-379. doi: 10.1080/08998280.2020.1775437. PMID: 32675954; PMCID: PMC7340472.
Vigil JM, Montera MA, Pentkowski NS, Diviant JP, Orozco J, Ortiz AL, Rael LJ, Westlund KN. The Therapeutic Effectiveness of Full Spectrum Hemp Oil Using a Chronic Neuropathic Pain Model. Life (Basel). 2020 May 18;10(5):69. doi: 10.3390/life10050069. PMID: 32443500; PMCID: PMC7281216.
Healthline Media. (2021). Full-spectrum vs. broad-spectrum CBD: Comparison and Best Products. Healthline. Retrieved July 26, 2022, from https://www.healthline.com/health/full-spectrum-vs-broad-spectrum-cbd#safety-and-side-effects
Millar SA, Stone NL, Bellman ZD, Yates AS, England TJ, O'Sullivan SE. A systematic review of cannabidiol dosing in clinical populations. Br J Clin Pharmacol. 2019 Sep;85(9):1888-1900. doi: 10.1111/bcp.14038. Epub 2019 Jul 19. PMID: 31222854; PMCID: PMC6710502.
Svensson CK. CBD for the treatment of pain: What is the evidence? J Am Pharm Assoc (2003). 2020 Nov-Dec;60(6):e80-e83. doi: 10.1016/j.japh.2020.06.009. Epub 2020 Jul 4. PMID: 32636158.
Millar SA, Stone NL, Bellman ZD, Yates AS, England TJ, O'Sullivan SE. A systematic review of cannabidiol dosing in clinical populations. Br J Clin Pharmacol. 2019 Sep;85(9):1888-1900. doi: 10.1111/bcp.14038. Epub 2019 Jul 19. PMID: 31222854; PMCID: PMC6710502.
Mandlik Ingawale DS, Namdeo AG. Pharmacological evaluation of Ashwagandha highlighting its healthcare claims, safety, and toxicity aspects. J Diet Suppl. 2021;18(2):183-226. doi: 10.1080/19390211.2020.1741484. Epub 2020 Apr 3. PMID: 32242751.
Kim M, Lim HS, Lee HH, Kim TH. Role Identification of Passiflora Incarnata Linnaeus: A Mini Review. J Menopausal Med. 2017 Dec;23(3):156-159. doi: 10.6118/jmm.2017.23.3.156. Epub 2017 Dec 29. PMID: 29354614; PMCID: PMC5770524.
Crippa JA, Guimarães FS, Campos AC, Zuardi AW. Translational Investigation of the Therapeutic Potential of Cannabidiol (CBD): Toward a New Age. Front Immunol. 2018 Sep 21;9:2009. doi: 10.3389/fimmu.2018.02009. PMID: 30298064; PMCID: PMC6161644.