The elimination diet is an approach that has been gaining popularity. It involves removing certain types of food from a regular diet and focusing on non-processed, whole foods. Foods that are commonly eliminated can include sugars, dairy, gluten, eggs, eggs, soy, alcohol, legumes, wheat, and other grains. By eliminating and re-introducing different food groups, it can be possible to see how these food items are having an effect on the body. Anyone considering this approach should speak with a medical professional for advice on how to proceed.
Cookbooks designed to aid the elimination diet are very helpful in guiding people in what they can eat. The authors of these books have different approaches; not every elimination diet will be the same for each person. Through smart labeling and thorough detail, several of these texts may provide the right information and motivation for someone undergoing this diet.
Editor's Choice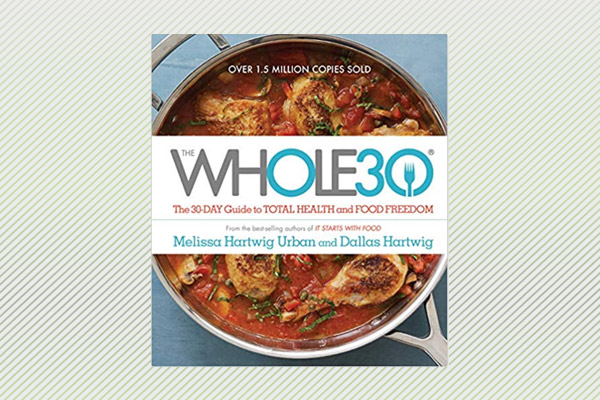 The Whole30: The 30-Day Guide to Total Health and Food Freedom
Pros:
30 day plan. This book is authored by the creators of the popular Whole30 dieting plan. The book provides detailed recipes and shopping lists for a 30 day plan that is meant to help readers eliminate certain foods to achieve their goals and not be intimidated by the challenge.

Thorough explanation. This book, aside from having around 100 recipes, starts with over 100 pages of explanations of the diet, FAQs, troubleshooting, advice on how to accommodate different health situations, and how to eat whole foods when traveling.

Basic cooking tips. Even for those who do the Whole30 diet temporarily, this book will have some lasting value. It includes charts and tips on how to cook any number of foods, with cooking times and heat suggestions for all sorts of vegetables and other food items.
Cons:
Recipes are hard to find. Though this book has lots of good information and plenty of recipes, there isn't much in the way of an index or table of contents to help readers scan through the recipes to find something specific.

Recipes not all one one page. Some readers may get tired of flipping back and forth between pages; not all recipes are tidily placed on one page and are spread out over several.
The Contender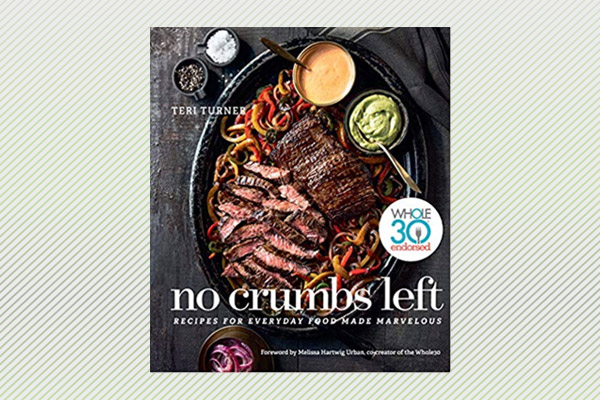 No Crumbs Left: Recipes for Everyday Food Made Marvelous
Pros:
Family chapter. The author has included a family-friendly section that features recipes that she shares with her own children. Many cookbooks have meals that are exclusively geared for the taste buds of adults; this book tries to create dishes that satisfy the whole family.

"Building Blocks" and "Magic Elixirs". This cookbook not only has recipes for all times of day, but there are two separate sections that give instructions on how to make homemade sauces, dips, dressings, slaws, creams, and other culinary accoutrements. This can help expand the toolkit of most chefs.

Endorsed by Whole30. The creator of the Whole30 eating regimen has endorsed the recipes in this book, even having written the foreword. For those hoping to continue the lifestyle after completing 30 days, this book is a natural extension of that effort.
Cons:
Recipes rely on completing others in the book. The negative side of having recipes for so many sauces and other component dishes is that full-meal recipes often require the reader to reference and make several different recipes from throughout the text. This can be a bit time consuming and inconvenient.

Some recipes not Whole30 compliant. While this book has a great collection of recipes that fit into the Whole30 guidelines, some simply do not comply. Readers are advised to use discretion when picking which recipes to cook.
Best Bargain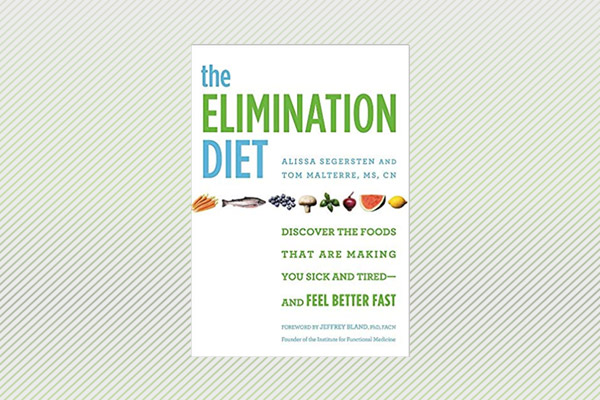 The Elimination Diet: Discover the Foods That Are Making You Sick and Tired – and Feel Better Fast
Pros:
Three-phase approach. The authors of this text endorse a thorough three-phase approach to the elimination diet. Detoxification (two-day liquid fast), elimination (two weeks of eliminating foods that cause inflammation), and customization (two months of testing foods for your own dietary needs).

Supplement recommendations. Most cookbooks will suggest items to have in your pantry; this one also suggests supplements that can be taken to help compliment and usher in this new dieting approach. This information can help assuage those who are unsure about certain nutritional deficiencies caused by eliminating food groups.

Price. For a low cost customers can enjoy this enthusiastic guide to an elimination diet. The hardcover and paperback are both priced at an affordable rate.
Cons:
Time-intensive recipes. Some less-experienced readers may be discouraged after trying to make some meals in this book; several require quite a bit of time to properly prepare.

Requires blender. Many recipes in this book require a blender, which may not be convenient or possible for all households without making an additional purchase.
Best for Paleo & Ketogenic Diets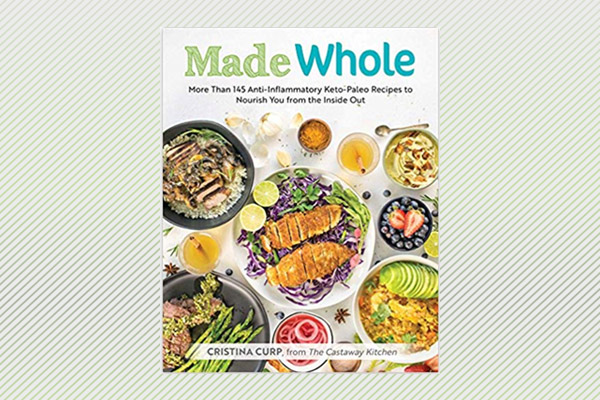 Made Whole: More Than 145 Anti-Inflammatory Keto-Paleo Recipes to Nourish You from the Inside Out
Pros:
2 week meal plans. In addition to many recipes included, this book has four different 14 day meal plans. One that stands out is a meal plan that is kid and keto friendly, perfect for those trying out an elimination diet while still cooking for a family.

4 indices. This cookbook offers four different alphabetical indices at the end of the book. One is general, one is for food allergies, one is for recipes, and one is for food staples.

Recommended brands. This book does something that is rather unique among cookbooks; it not only suggests items to buy at a grocery store, but what brands to buy as well. This may sound a bit pushy, but when people are paying close attention to the substance of their diets, it is important to find brands that are producing satisfactory foods.
Cons:
Nutritional yeast. Though not a problem if the home chef has this on hand, but nutritional yeast is featured in many recipes. This isn't an ingredient many people already have and will probably require a trip to the store.

Big and pricey. This is one of the larger cookbooks (physically) as well as one of the more expensive. Readers should make sure this is what they are looking for before purchasing.
Best for Beginners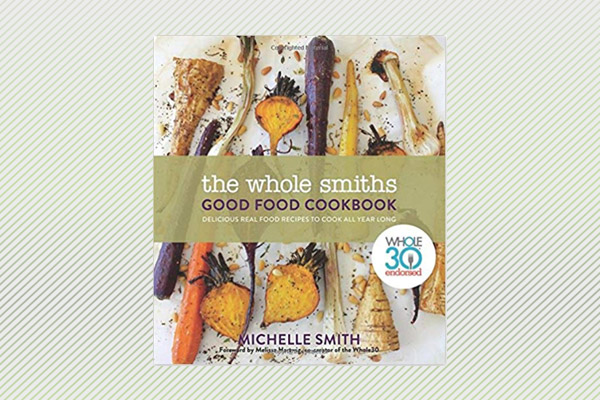 The Whole Smiths Good Food Cookbook: Delicious Real Food Recipes to Cook All Year Long
Pros: 
High-quality photos. One of the most helpful aspects of any cookbook is the presence of photos, especially when there are photos that accompany each recipe. This book does not disappoint.

Labeling. This book includes helpful labels on each recipe's page. These have information such as whether a recipe is gluten-free, accommodates paleo, or keeps well for leftovers.

Modifications. This author has recipes that slowly reintroduce some of the foods that may have been eliminated early on in the elimination diet. The author includes modifications and substitutions for those hoping to keep those food items excluded.
Cons:
Simple recipes. Some users may delight that this cookbook has approachable and easy-to-execute recipes. Those looking for something more challenging and complex may have to look elsewhere.

Whole30 endorsed but not Whole30 compliant. This author makes a point to include recipes that reintroduce food items that are not allowed under the Whole30 diet. This may confuse some readers who can see that the book is Whole30 endorsed.
How We Picked
The elimination diet not only gives clear direction to those looking for help in their daily intake, but also can shed light on how different foods react to individual's unique bodies. The cookbooks that have been written for this diet can be of great help; they provide recipes to help keep eating fun and also to give home chefs the tools to be able to continue cooking without certain ingredients indefinitely. Because these books have different perspectives and cater to different dieting needs, they can be markedly different. Here is what we looked at to evaluate them:
Meal Plan
Many elimination diet cookbooks are based on a meal plan, either provided by the book itself or from an outside source. These books tend to have a set duration of time through which the reader will execute a plan for eliminating foods and possibly re-introducing them. These cookbooks tend to have a set meal plan or sets of meal plans that will inform the recipes the reader should cook every day.
Several elimination diet cookbooks, however, simply have lots of ingredients that exclude certain food groups. Typically these recipes will also be labeled as such, recipes that are gluten-free, dairy-free, or low-carb will usually be easily identified for users trying to eliminate those certain food items.
Content
This style of cookbook, which focuses on a particular type of diet, can be realized in two distinct ways. Some of the more popular cookbooks have a wealth of information about the benefits, challenges, and methodologies of the elimination diet. While this information may be very worthwhile to those curious about learning the details of an elimination diet, it may end up being light in terms of the number of recipes it contains.
Some authors opt to include hundreds of recipes and go light on theory. These authors probably assume that the reader is already acquainted with the elimination diet theory or perhaps has lots of experience in the kitchen. These cookbooks also tend not to be based on a certain number of days for a plan to be completed, rather more as a resource for people hoping to eliminate certain foods indefinitely.
Cost
Elimination diet cookbooks, for whatever reason, can be some of the more expensive cookbooks one will find. Perhaps due to the intricacies of these meal plans or the variation in recipes, these books tend to cost over $20 apiece. Additionally, many are only available in hardcover.
For those who are simply curious about the diet or want a few recipes to supplement their culinary bag of tricks, the more affordable books may be the best options. But for those really hoping to eliminate certain foods to achieve fitness goals or to improve an area of health, then it might be wise to opt for the best book for those needs regardless of price.
Tips
Not sure which elimination diet cookbook is right for you? We've compiled some tips for those having a hard time making up their mind:
Have you spoken with a health professional?

The elimination diet, when done properly, can illuminate a better understanding of someone's dietary needs. However, doing so drastically could have negative consequences.

When choosing to partake in an elimination diet, it is strongly advised to visit a health professional. They should be able to provide information and insight about whether eliminating certain foods, and at what pace, would be right for you.

Do you already cook a lot?

Many times those undertaking a lifestyle or diet change are not only switching to a different set of foods, but are also changing the way they eat. Those who tend to eat out or order in may find the switch to both eating a more restrictive diet and cooking a bit of a challenge.

Readers should choose a plan that fits their needs. If cooking isn't something that comes easily to them, they should choose a book that is more for beginners, such as one that has approachable recipes and features easy-to-obtain ingredients.