Garcinia cambogia is a small, pumpkin-shaped fruit native to Southeast Asia and parts of Africa. While the fruit itself is pretty rare in U.S. grocery stores, it's the source of an increasingly popular weight loss supplement. The extract of garcinia cambogia's peel contains Hydroxycitric Acid (HCA), a substance that many believe may aid in weight loss (1). Some evidence suggests that HCA may increase serotonin in your brain, which could act as an appetite suppressant (2) (3). There's also some research that suggests HCA may increase fat metabolism and be useful for reducing belly fat among obese people (4). However, the research is far from conclusive. One of the largest studies on garcinia cambogia until this point was largely pessimistic as to the extract's role in weight loss (5).
While evidence is split on its effectiveness as a weight loss tool, there are a wide range of garcinia cambogia supplements on the market. These range in terms of potency, and some research indicates that you should look for supplements that contain 50-60% HCA (6). With so many varieties of garcinia cambogia on the market, it's important to be able to distinguish one product from another.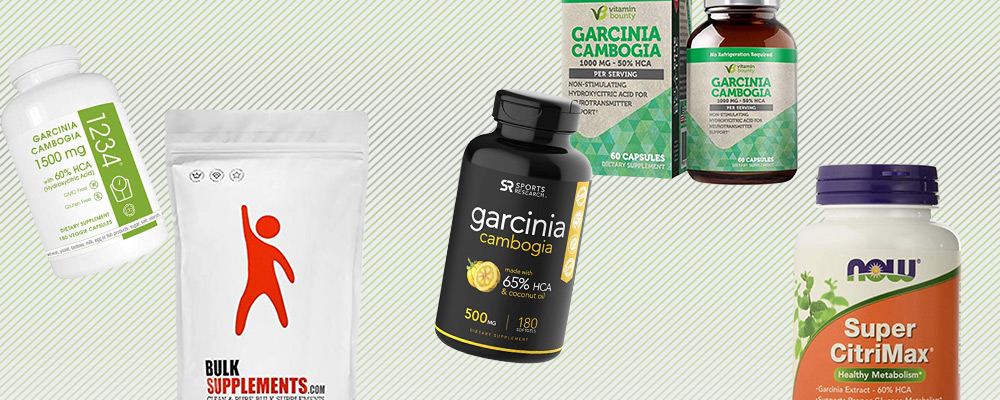 Editors' Choice: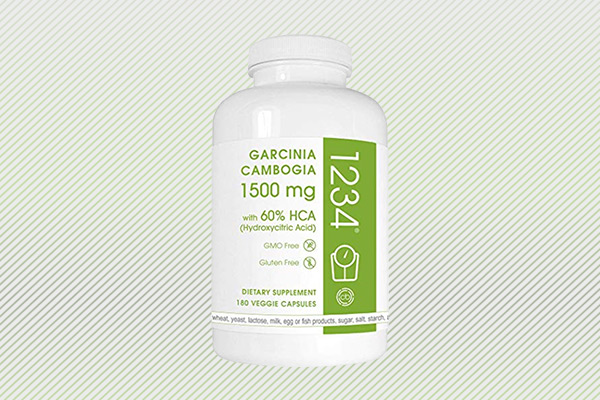 Creative BioScience Garcinia Cambogia
Pros:
Each serving contains 1500mg of garcinia cambogia with 60% HCA. 

Creative BioScience utilizes a veggie capsule for its garcinia cambogia, making it suitable for folks following a vegan diet. 

Each 6 calorie serving also contains 180mg of potassium
Cons:
Each serving requires two pills, which some folks may find a bit annoying. 

On a cost per serving basis, Creative BioScience's offering was on the higher end of the spectrum. 
Contender: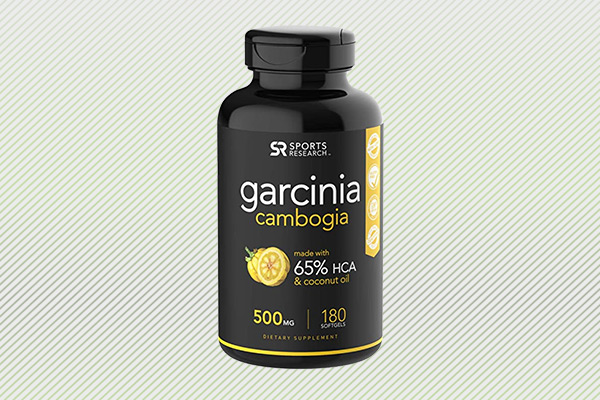 Sports Research Pure Garcinia Cambogia with Organic Coconut Oil
Pros:
Each 1 capsule serving contains 500mg of garcinia cambogia, 325mg of which is 65% HCA. 

In addition to garcinia cambogia, each serving contains 700mg of Extra Virgin Coconut Oil.

Sports Research touts its product as not having any ingredient that could cause jitters, such as caffeine or ginseng. 

This product is gluten-free, made with non-GMO ingredients in a Good Manufacturing Practices facility. 
Cons:
Capsules are made with gelatin, meaning these are not compatible with a vegan diet. 
Also Consider:
Vitamin Bounty Garcinia Cambogia
Pros:
Each serving of Vitamin Bounty's supplement contains 1000mg of garcinia cambogia with 50% HCA.

Vegetarian friendly capsules. 

Made without any artificial flavors or chemicals. 

In addition to garcinia cambogia, each serving also contains chromium and potassium, which the manufacturer asserts help to increase the efficacy of the product.
Cons:
On a per serving basis, this is one of the more costly garcinia cambogia supplements among those we reviewed. 
Best Powder: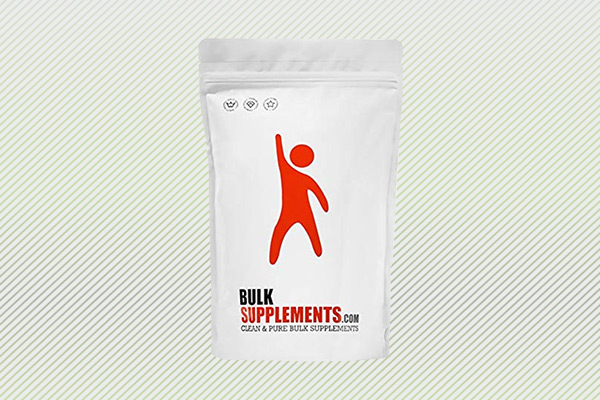 BulkSupplements Garcinia Cambogia
Pros: 
Powdered form allows you to be very exact while dosing, and enables the possibility of mixing in smoothies or other beverages. 

Only ingredient in this supplement is Garcinia Cambogia with 60% HCA. 

Lab tested for purity.
Cons:
Some folks may find the powdered version of this supplement to be a bit inconvenient.
Most Unique Blend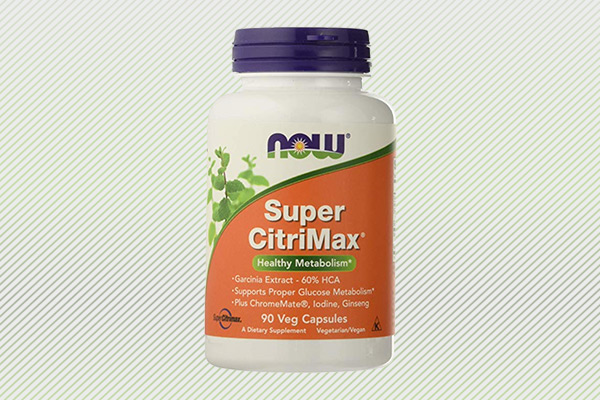 NOWFoods Citra Max
Pros:
Third party testing by Labdoor reveals high ranks for purity and nutritional value on Labdoor. 

These citra max capsules include chromium, ginseng, and iodine, designed to support a healthy metabolic rate and manage glucose levels. 

Very competitively priced capsules, at less than a quarter per serving. 
Cons: 
Some folks may not appreciate the addition of ginseng in this product. 
Methodology
Although the research on garcinia cambogia's effectiveness as a weight loss supplement is far from conclusive, some evidence suggests it may play a role in suppressing appetites and cutting levels of fat in blood (7). This supplement's popularity has spiked in recent years, with more and more manufacturers introducing their own version of garcinia cambogia to the market. With so many options out there, it's important to know what features to look for.
Hydroxycitric Acid (HCA)
The active ingredient in garcinia cambogia is Hydroxycitric Acid (HCA), an acid found in the peel of this pumpkin-shaped fruit. Studies show that in order to see any effects from garcinia cambogia, it's important that HCA is in the 50-60% range. Each supplement will have different HCA values – check the label and see what's listed.
Additional Nutrients
Some garcinia cambogia supplements include additional amounts of various nutrients – such as chromium or calcium – while others stick to HCA.
Purity
With any supplement, it's important to know what you're putting into your body. Pay attention to third party tests for purity and read the ingredients label to make sure you're getting what you think you're getting.
Cost
The simplest way to figure out cost is to divide the cost by the amount of servings listed on the label to determine the cost per serving.
BarBend Tips
As with many dietary supplements, it's important to consult with a medical professional before adding garcinia cambogia to your diet.

Hydroxycitric Acid may play a role in suppressing your appetite. Still, exercise and a well-balanced diet are always going to be your friend in achieving any weight loss goals.
Though it's probably not a fat burning wonder supplement, garcinia cambogia may have appetite suppressing qualities. Before adding it to your diet, consult with a medical professional. If you do decide to check out garcinia cambogia, try to be diligent about how frequently you take it so you can really keep track of any effects you may or may not feel.
References
Onakpoya I, Hung SK, Perry R, Wider B, Ernst E. The Use of Garcinia Extract (Hydroxycitric Acid) as a Weight loss Supplement: A Systematic Review and Meta-Analysis of Randomised Clinical Trials. Journal of obesity. 2011;2011:509038.

Ohia SE, Awe SO, LeDay AM, Opere CA, Bagchi D. Effect of hydroxycitric acid on serotonin release from isolated rat brain cortex. Research communications in molecular pathology and pharmacology. 2001;109(3-4):210-216.

Ohia SE, Opere CA, LeDay AM, Bagchi M, Bagchi D, Stohs SJ. Safety and mechanism of appetite suppression by a novel hydroxycitric acid extract (HCA-SX). Molecular and cellular biochemistry. 2002;238(1-2):89-103.‌

Hayamizu K, Ishii Y, Kaneko I, et al. Effects of garcinia cambogia (Hydroxycitric Acid) on visceral fat accumulation: a double-blind, randomized, placebo-controlled trial. Current therapeutic research, clinical and experimental. 2003;64(8):551-567.

Heymsfield SB, Allison DB, Vasselli JR, Pietrobelli A, Greenfield D, Nunez C. Garcinia cambogia (hydroxycitric acid) as a potential antiobesity agent: a randomized controlled trial. JAMA. 1998;280(18):1596-1600.‌

Semwal RB, Semwal DK, Vermaak I, Viljoen A. A comprehensive scientific overview of Garcinia cambogia. Fitoterapia. 2015;102:134-148.‌

Vasques CAR, Schneider R, Klein-Júnior LC, Falavigna A, Piazza I, Rossetto S. Hypolipemic effect of Garcinia cambogia in obese women. Phytotherapy research : PTR. 2014;28(6):887-891.‌