Some people only know of ginseng as an ingredient in energy drinks and unusual candy bars, but the plant — actually the root of plants in the Panax genus — has some compelling evidence supporting its use for improving mood, immunity, and cognition.
When considering one of these supplements, it's important to look at the dosage, the amount of the active ingredient (ginsenosides), the price, and other factors. We pored through the industry's best supplements to bring this list of the best of the best.
Editor's Pick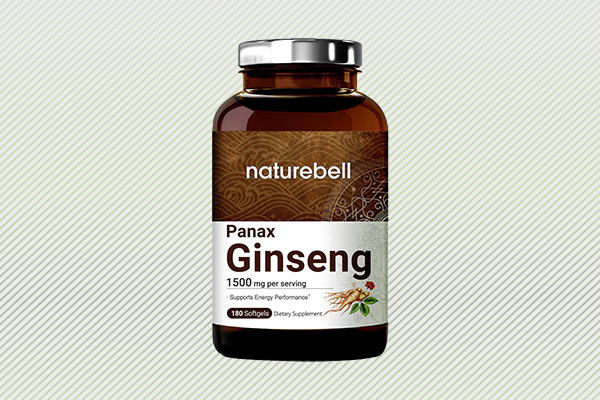 NatureBell Panax Ginseng
This is one of the best value and one of the strongest ginseng products, delivering 1,500 milligrams of organic, non-GMO Panax ginseng that's standardized to include at least 15 percent ginsenosides. That's remarkably potent, and the quality is backed up by third party testing and certification from the United States Pharmacopeia.
Pros
This is a very inexpensive ginseng supplement, particularly given the ginseng is organic.
The product is third party tested for purity and potency.
NatureBell's ginseng is stronger than most, with a minimum of 15 percent ginsenosides (most set their threshold at 5 percent or less).
Cons
Some find the capsules a little too large and hard to swallow.
These capsules are made from kosher gelatin, so they're not vegetarian friendly.
While it's labeled as organic ginseng, this hasn't been certified organic by the USDA.
Runner Up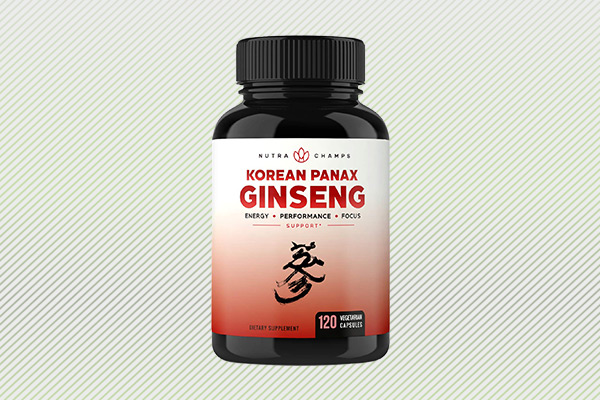 NutraChamps Korean Red Panax Ginseng
NutraChamps has a terrific balance of quality, value, and transparency. Providing a gram of Panax ginseng with a minimum of 5 percent ginsenosides, NutraChamps is well dosed, well priced, non-GMO, vegan friendly, made in the United States, has no preservatives, and it's third party tested to ensure label accuracy and purity. Our favorite aspect: part of your purchase is donated to Vitamin Angels, a non-profit that works against malnutrition.
Pros
The product is third party tested to ensure label accuracy, which is relatively rare among ginseng supplements.
The pills are guaranteed to meet a threshold of 5 percent ginsenosides, the active ingredient.
Part of every purchase is donated to a non-profit that combats malnutrition in children.
Cons
The capsules contain rice flour, which some consumers don't like in their supplements.
Also Consider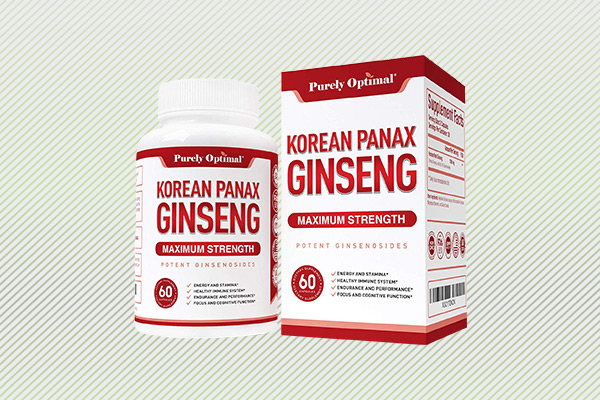 Purely Optimal Korean Panax Ginseng
Purely Optimal's ginseng has a pretty large serving size of 1,200 milligrams per two capsules and it's also been third party tested to ensure label accuracy and purity. It's also non-GMO and made in a certified Good Manufacturing Practices facility in the United States. The capsules are also made with vegetable cellulose, so they're vegetarian friendly.
Pros
The product is third party tested to ensure purity and label accuracy.
Purely Optimal provides a pretty serious dosage of 1,200 milligrams per serving.
The ginseng is non-GMO and made in a GMP facility in the United States.
Cons
On a per gram basis, this product is a little pricier than your average ginseng supplement, although the price decreases if you buy multiple bottles.
Best Liquid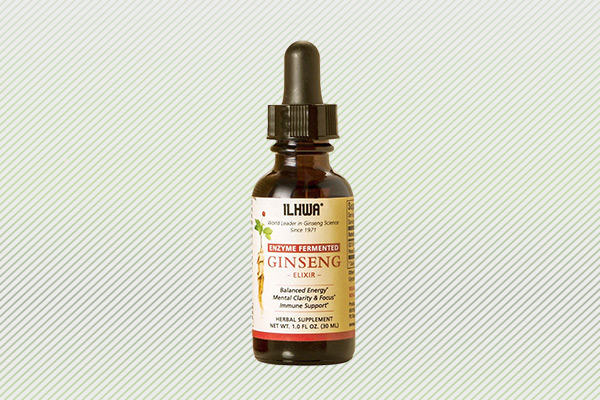 ILHWA Enzyme Fermented Ginseng Elixir
Some prefer liquid ginseng as it may help with absorption, and ILHWA's ginseng is the best pick. Fermented to contain at least 12 percent ginsenosides, it's non-GMO, kosher certified, and uses GS15-4™ ginseng, which uses enzyme fermentation that may produce a more bioavailable form of the root.
Pros
The labeling is quite transparent, showing at least 12 percent ginsenosides.
The product is non-GMO and kosher certified.
Some research suggests that fermenting ginseng may improve anti-inflammatory effects
Cons
Some aren't a fan of the taste of this product.
On a per serving basis, this is on the pricier side.
Best Nootropic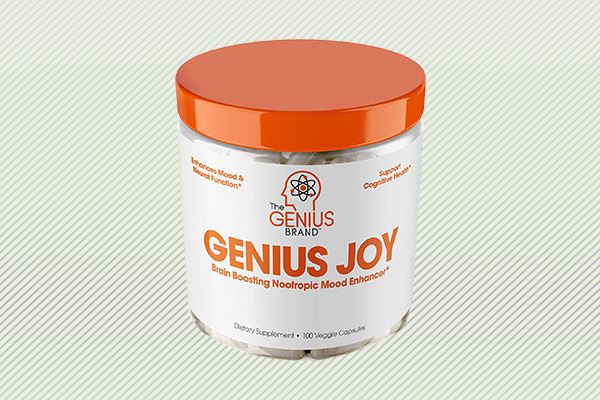 Genius Joy
For those using ginseng to provide a cognitive boost, Genius Joy combines ginseng root powder with a variety of other nutrients and adaptogens linked to cognitive performance such as B-vitamins, tyrosine, theanine, and rhodiola rosea.
Pros
Genius Joy has a wide variety of B-vitamins and adaptogens that may improve cognition.
Many of the ingredients are patented, well researched forms of nootropics like Adomix®, Neurofactor™, and Rhodiola5plus™.
The product has a big focus on improving serotonin production, which may improve sleep and regulate appetite.
Cons
Like most of their products, Genius Joy is quite expensive.
The label doesn't specify how many ginsenosides make up the ginseng content.
How We Picked the Best
Dosage
A lot of ginseng supplements provide under 100 milligrams of the root, while most research suggests a dosage of at least 200 to 400 milligrams to produce favorable effects. For this reason we favored products with higher doses that were split over more than one pill, so consumers can take lower doses if they feel it's necessary.
Ginsenoside content
We heavily favored supplements that include that percentage of ginsenosides, the active compounds in ginseng. Studies that have found favorable results from ginseng supplements that contained at least 3 percent ginsenosides.
Price
After looking at many different products, we determined that 15 to 50 cents per gram of ginseng is an acceptable range for cost. More expensive options were considered unnecessary.
Extra Ingredients
This wasn't an especially important factor, but many prefer their supplements to be free from fillers (such as rice flour) or to be vegetarian friendly, which we took into account when landing on our list.
Third Party Testing
An important aspect in supplements is third party testing, which means a company employs an outside organization to ensure the purity and accuracy of the product's contents. This can bring peace of mind to folks who are wary of the fact that supplements aren't regulated by the FDA.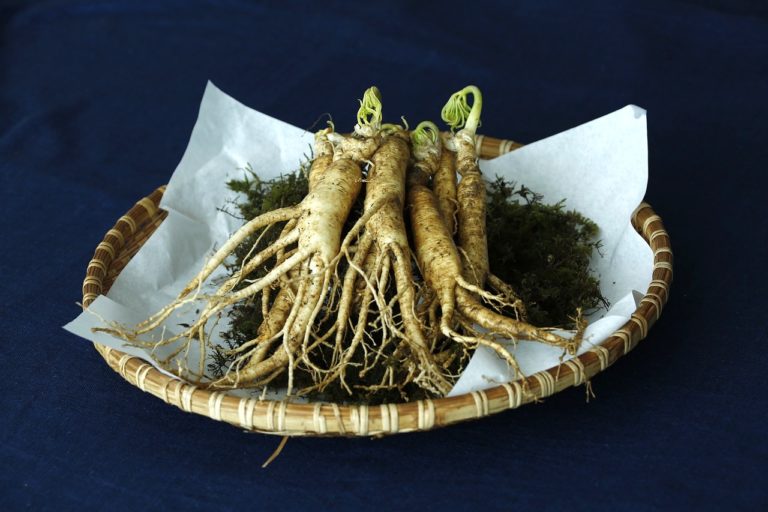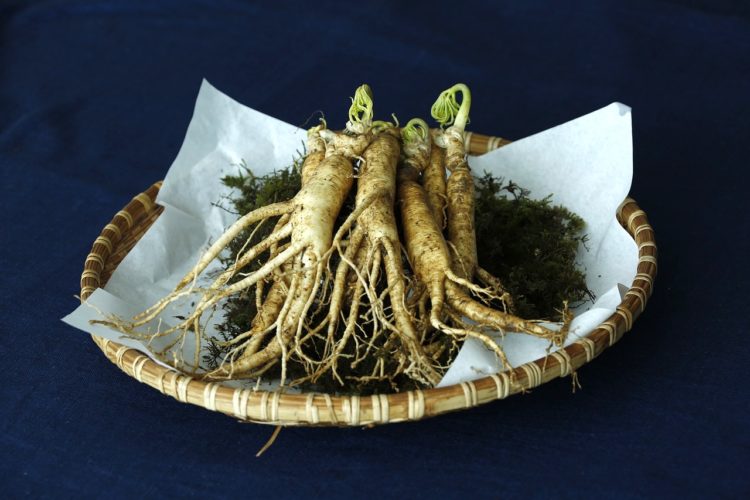 What Are the Benefits of Ginseng?
Some research has suggested that ginseng may exert beneficial effects in the following areas.
Cognition
This is the principle effect — it's front and center on practically every supplement's list of benefits. Increases in cognition, mood, memory performance, and sociability may occur due to ginseng's anti-fatigue effects.(1)(2)(3)
Blood Glucose
Some research has found ginseng supplementation to decrease fasting blood glucose among people with diabetes.(4) The same effect isn't quite as reliably seen in people who don't have diabetes.
Blood Flow/Erectile Dysfunction
Increases in blood flow have been seen in some studies, which could be why limited research has found ginseng to improve erectile dysfunction.(5)(6)(7)(8)
Antioxidant Profile
Some research has found markers of oxidation to be reduced and the induction of antioxidant enzymes to be increased when supplementing ginseng.(9)(10)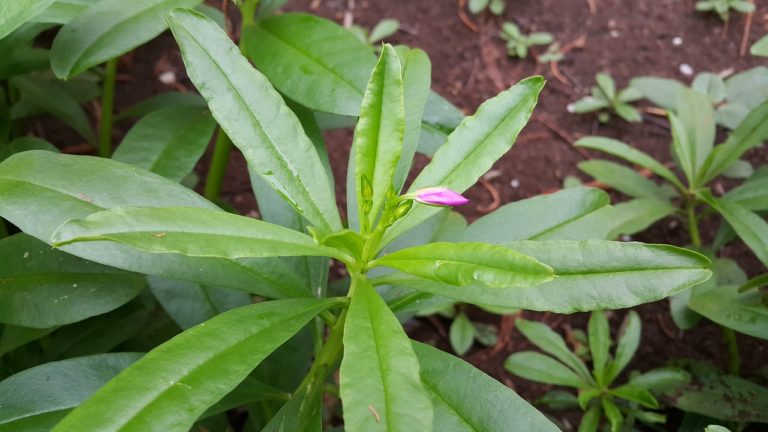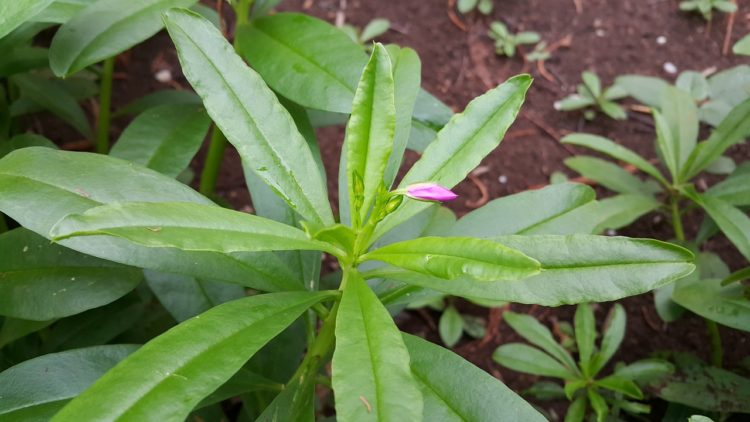 Drug Interactions
Ginseng may increase blood flow, decrease blood sugar, "speed up" the nervous system, and/or act like a stimulant for some people, which means there can be some potential problems with drug interaction. For example,
Insulin decreases blood sugar; since ginseng may also have this effect, combining the two can cause blood sugar to dip too low.
Taking caffeine and ginseng may be over-stimulatory and/or cause increased heart rate and blood pressure.
Ginseng may decrease how quickly the liver breaks down certain medications, so taking the supplement with medications that interact with the liver — and many if not most are — may cause or worsen side effects.
Because both ginseng and some antidepressants can act as stimulants, taking the two together might produce too much stimulation and cause anxiety, insomnia, and other side effects.
Because it may increase blood flow, ginseng may decrease the effectiveness of medications used to slow blood clotting, such as Warfarin.
This list is not exhaustive; speak with your physician before taking ginseng.
BarBend Tips
Don't confuse Panax ginseng, also called True Ginseng or Wild Ginseng, with Siberian ginseng or American ginseng. American ginseng has less research supporting its use and Siberian ginseng belongs to a different plant family.
Remember to look for the percentage of ginsenosides on the label — a minimum of 3 percent is critical.
Many ginseng products aren't vegetarian friendly. Check the ingredients to make sure the capsule isn't made from gelatin if this is important to you.
Some people experience adverse reactions to ginseng, such as anxiety and sleeplessness. It may be prudent to start with smaller doses and slowly increase over time.
Ginseng is often paired with Ginkgo Biloba, as this herb has traditionally been used for the same reasons as ginseng. Some research suggests combining the two may amplify the improvement to reaction time, but possibly at the expense of accuracy in memory recall.(11) For now, more research is needed.
The Takeaway
There are a lot of different companies with wildly different approaches to formulating their ginseng supplements. The tips outlined in this article will help you to be more discerning and to pick the best supplement for your own needs. Just remember to speak with your doctor before undertaking any new supplement regimen.
References
1. Ellis JM, et al. Effects of Panax ginseng on quality of life. Ann Pharmacother. 2002 Mar;36(3):375-9.
2. Reay JL, et al. Single doses of Panax ginseng (G115) reduce blood glucose levels and improve cognitive performance during sustained mental activity. J Psychopharmacol. 2005 Jul;19(4):357-65.
3. Reay JL, et al. Panax ginseng (G115) improves aspects of working memory performance and subjective ratings of calmness in healthy young adults. Hum Psychopharmacol. 2010 Aug;25(6):462-71.
4. Sotaniemi EA, et al. Ginseng therapy in non-insulin-dependent diabetic patients. Diabetes Care. 1995 Oct;18(10):1373-5.
5. Hong B, et al. A double-blind crossover study evaluating the efficacy of korean red ginseng in patients with erectile dysfunction: a preliminary report. J Urol. 2002 Nov;168(5):2070-3.
6. de Andrade E, et al. Study of the efficacy of Korean Red Ginseng in the treatment of erectile dysfunction. Asian J Androl. 2007 Mar;9(2):241-4.
7. Choi HK, et al. Clinical efficacy of Korean red ginseng for erectile dysfunction. Int J Impot Res. 1995 Sep;7(3):181-6.
8. Jovanovski E, et al. Effects of Korean red ginseng (Panax ginseng C.A. Mayer) and its isolated ginsenosides and polysaccharides on arterial stiffness in healthy individuals. Am J Hypertens. 2010 May;23(5):469-72.
9. Kim HG, et al. Antioxidant effects of Panax ginseng C.A. Meyer in healthy subjects: a randomized, placebo-controlled clinical trial. Food Chem Toxicol. 2011 Sep;49(9):2229-35.
10. Kim JY, et al. Beneficial effects of Korean red ginseng on lymphocyte DNA damage, antioxidant enzyme activity, and LDL oxidation in healthy participants: a randomized, double-blind, placebo-controlled trial. Nutr J. 2012 Jul 17;11:47.
11. Kennedy DO, et al. Modulation of cognition and mood following administration of single doses of Ginkgo biloba, ginseng, and a ginkgo/ginseng combination to healthy young adults. Physiol Behav. 2002 Apr 15;75(5):739-51.