The differences in kickstands can be nuanced despite the large variety of bikes available. Kickstands efficacy depends on the terrain you ride on and the size, weight, and make of your bike.
If you need a quick rundown on the best options for a new kickstand, then hang on to your stokes, we have you covered. For the naysayers who currently lay their bike down on the ground, getting it dirty and worn, hopefully the following will change your mind and prop your bike upright.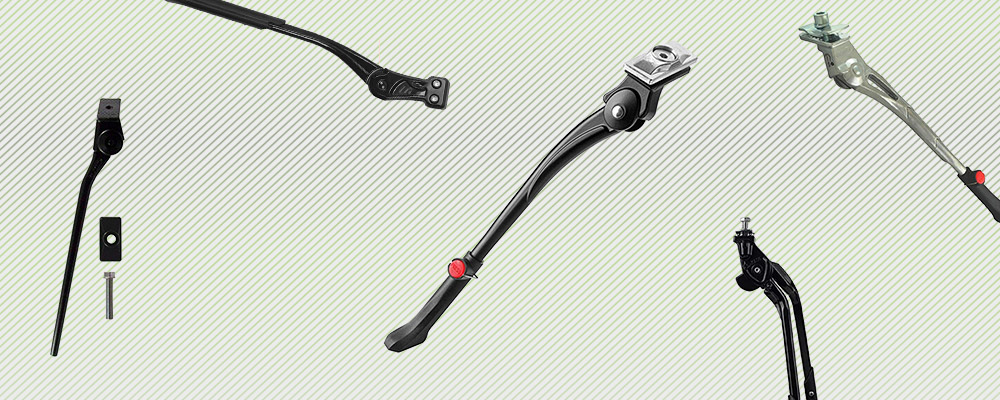 Editor's Pick: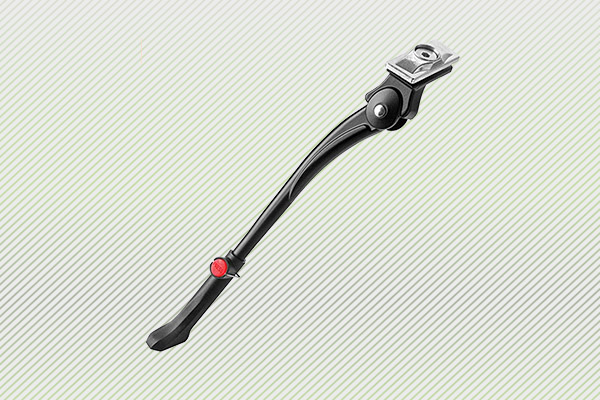 Sataway Bike Kickstand Adjustable Center Mount Aluminum Alloy Bicycle Kickstand
Pros:
The adjustable length can make standing on uneven terrain more feasible.

The non-slip foot can help prevent sinking into mud.

Easy installation.
Cons:
Some bikes may have brake cables that run through where this kickstand needs to be installed. Make sure your bike is compatible before purchase.
Contender: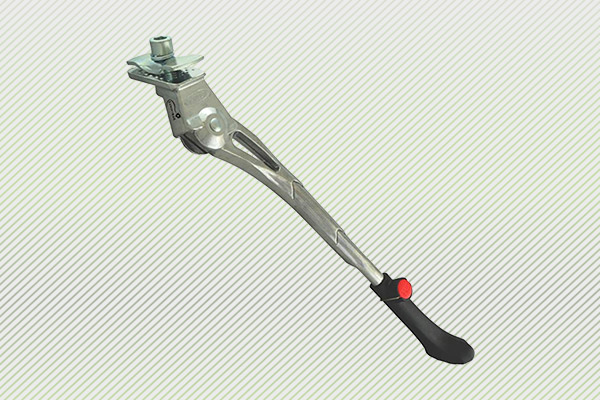 Lumintrail Center Mount Bike Kickstand
Pros:
Best for bikes with mounting plates, but includes an installation plate just in case.

More affordable than many competitors.
Cons:
Allen wrench needed for installation not included.
Best on a Budget: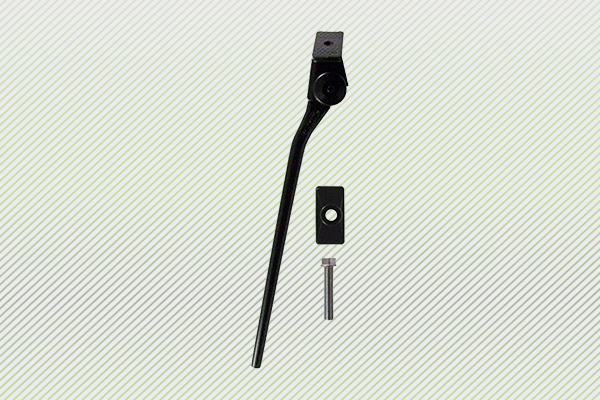 Greenfield Kickstand
Pros:
Offers an "in retail packaging" option, which includes a rubber foot.

More affordable than other basic options

Easy and sturdy installation relative to its price.
Cons:
Non-adjustable, so may not be the best option for uneven surfaces.
Best for Mountain Bikes: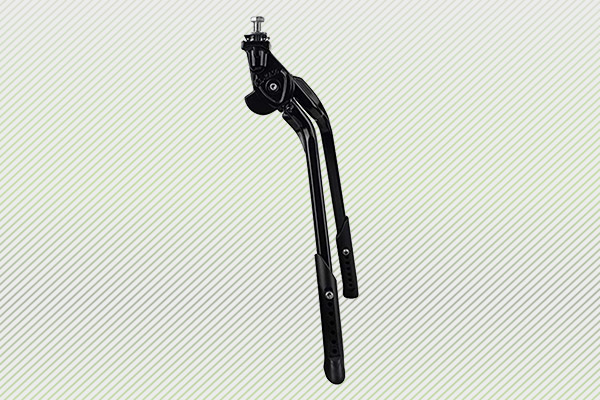 BV Bike Kickstand, Foldable Double Leg
Pros:
Stands the bike more vertically, which may save space in storage.

May allow for easier rear wheel and gear service as the adjustable length can lift the rear of the bike.

Customers may appreciate the stability of the kickstand when riding with a child in a kid-trailer or bicycle seat.
Cons:
A bit more expensive than other options on the market.

Not compatible with E-bikes.
Best for Dirt Bikes: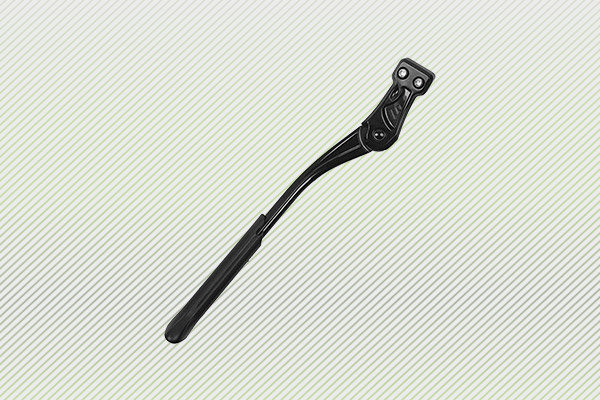 BV Adjustable Rear Mount Bicycle Bike Kickstand
Pros:
Simple installation for sturdy kickstand.

More affordable than most heavy bike kickstand options.
Cons:
Installation bolts not included.

Not compatible with bikes without mounting holes on the chain stay.
Methodology
Adjustable or Not?
An adjustable kickstand has the benefit of adapting to different sized bikes and will often help for riders who traverse uneven or off-road terrains. For riders who mostly spend their time on asphalt or flat surfaces, it may not be worth the extra money for an adjustable kickstand if there is a comparable non-adjustable option.
Non-Slip
Kickstands equipped with a non-slip foot can aid riders who spend time on grassy or muddy surfaces. Most non-slip stands help resist sinking in mud which can improve its longevity. For more casual neighborhood riders, the non-slip foot may not be as necessary.
Double or Single Leg
Double-leg kickstands are mostly going to benefit heavier bikes that tend to ride rougher terrains. Double-legs have the added feature of individually adjusting for rocky or unlevel surfaces. Single leg kickstands are usually more common and will do the job for bikes that don't go off-road.
Mount
Almost every bike will be designed with a mounting plate on the frame near the rear wheel, holes in the chain stay, located on the bar attached to the bike chain, or both. There aren't many advantages for one style of mounting over another aside from how easy the installation will be for your particular bike. Some kickstands offer an installation plate for bikes that don't have a mounting plate. For bikes that don't have holes in their chain stays, manufacturing specs might allow for modifications such as drilling holes to fit the desired kickstand.