Meal prepping is a style of home cooking that puts emphasis on planning and efficiency. Many people simply don't have time every day to cook, let alone multiple times a day. Meal prep cookbooks help give recipes that use similar ingredients and have a cadence that can help mitigate the difficulties of eating at home most days. Meal prep cookbooks also offer tips and suggestions on how to store, shop, and reheat the recipes they offer.
Meal prepping isn't specific to any one diet. People who eat extremely healthy can meal prep, while so can people who indulge every once in a while. Meal prepping in general can be a healthy way of living, due to the fact that there will be less eating out. With that in mind, it is important to know the thrust of a cookbook before purchasing.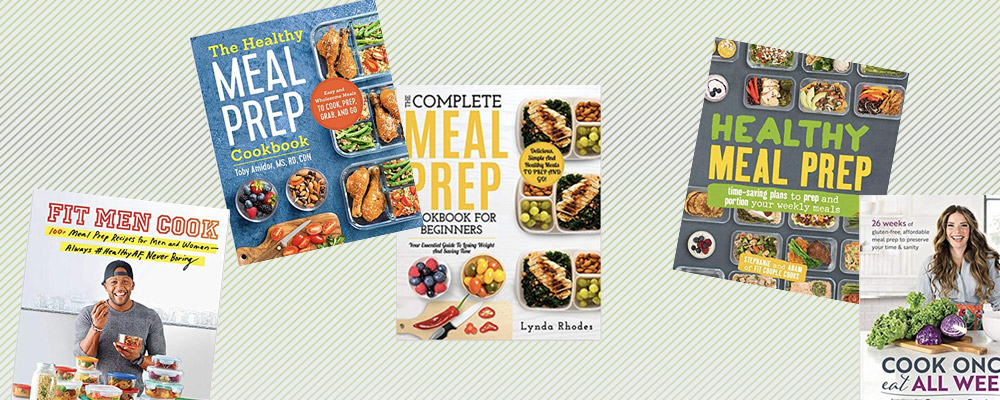 Editor's Choice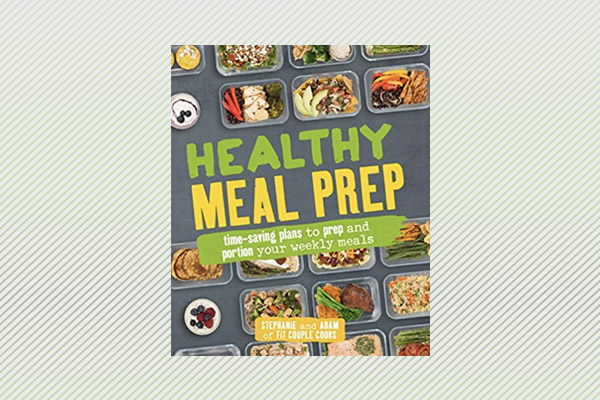 Healthy Meal Prep: Time-saving plans to prep and portion your weekly meals
Pros:
Reheating instructions. One of the difficult things about cooking from home is figuring out how to get lasting enjoyment from a big batch of gastronomic effort. This book gives great advice on how to best store and then reheat the dishes that are produced.

Wide range of foods. This book has something for everyone. From low-carb fare to a meatless section, there are plenty of healthy meals for different dietary needs. There are also fun recipes that replicate comfort foods, perfect for those hoping to indulge a bit.

Week at a glance. This text has inserts that give previews for the week ahead. These are basic summaries of the prep planning for that week, great for those trying to get their heads around the prep lifestyle.
Cons:
Lots of fish. Though this may delight some readers, the book is a little heavy on recipes suggesting fish. Some readers may look for substitutes.

Doesn't fit with every diet. This book has lots of different recipes but some readers may find the fat content too high or the carb content too low. It is a diverse text that may cause readers to have to discern which recipes work for them.
The Contender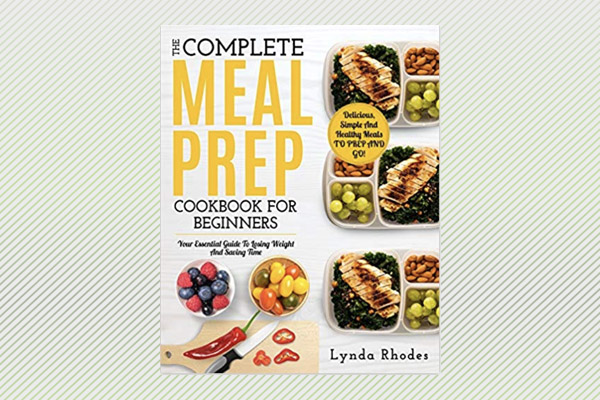 The Complete Meal Prep Cookbook For Beginners: Your Essential Guide To Losing Weight And Saving Time
Pros: 
Chapters on getting started. This cookbook includes five chapters on the basics; how to get started; tips and tricks; and an explanation of what the lifestyle entails. What is great is that it has suggestions for how to ease into meal prepping gradually as something that is done every once in a while, and how to dive right in.

Plain spoken. This book is not written by someone who seems to have an agenda beyond having personally benefited from this lifestyle. The author talks to the reader as someone who understands the temptations, hurdles, and questions a novice might encounter.

Container tips. Every recipe in this cookbook has a suggested storage method. Some new containers may inevitably be needed, not only does this make planning each meal easier, it can help give a sense of general food storage needs. 
Cons: 
Inconsistent serving amounts. Rather than have the same output per recipe cooked, this book has various serving amounts per recipe. This can make the weekly routine of cooking a bit variable.

Food longevity info.

This book is lacking much information on how long certain dishes will last in the fridge or if they can be frozen. This information must be gleaned from other general sources.
Best Bargain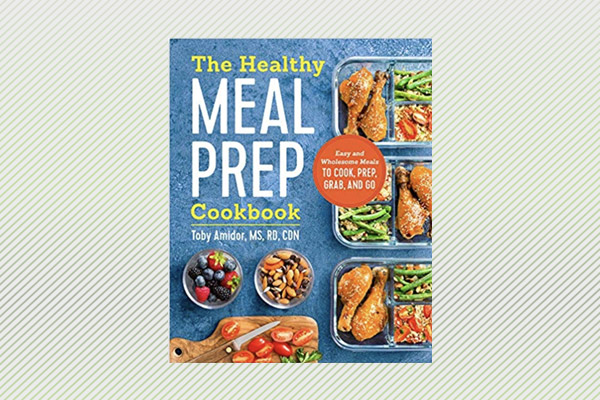 The Healthy Meal Prep Cookbook: Easy and Wholesome Meals to Cook, Prep, Grab, and Go
Pros:
Shopping list. Many cookbooks will dictate a list of ingredients needed for one recipe, but often times shoppers are then left with a surplus of certain products that they have no other use for. This cookbook does an excellent job of making shopping lists that can streamline the meal prepping process for multiple dishes.

Storage tips. A critical aspect of meal preparation is the best way to store not only meals that are pre-prepared, but how do you store the surplus food items after completing cooking. This text does an exemplary job of providing storage tips for all types of foods.

Reasonably priced. This is one of the most affordable paperbacks, let alone cookbooks, one will be able to find from any online or brick-and-mortar store. This book should only cost a few dollars. 
Cons:
Not many photos. While there are some photos, not all of the recipes by any means have their own accompanying photo. This makes it difficult to gauge if meals were cooked properly.

Print is small. While this won't be a problem for all readers, the tape face is rather small when compared to other cookbooks. This can make the cooking process a bit difficult when needing to reference the book while in the kitchen.
Best for Gluten-Free Diets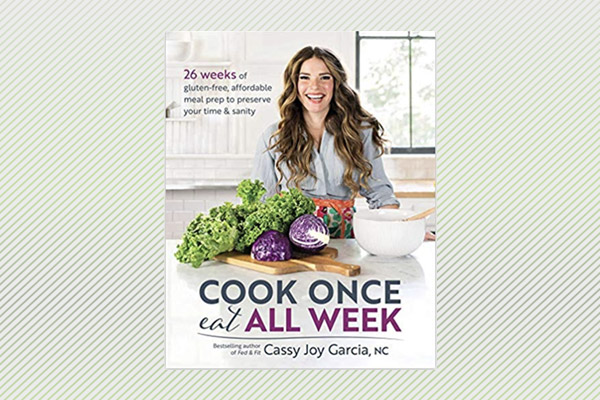 Cook Once, Eat All Week: 26 Weeks of Gluten-Free, Affordable Meal Prep to Preserve Your Time & Sanity
Pros:
Gluten-free meal prep. This cookbook subscribes to the practice of meal prepping to help sustain a gluten-free diet. This technique is a great way to course out a healthy routine by limiting processed snacks and the reliance on impromptu unhealthy choices by having food available in the kitchen.

Budget-friendly meals. One of the things that this cookbook does very well is not only provide user-friendly recipes, but it also makes sure to have dishes that can be cooked on a budget. Many cookbooks disregard the price of certain ingredients and due to the complexity of some of the recipes end up costing more than it would cost to eat out at a restaurant.

Chapter on quick meals. There is a section in this cookbook dedicated to meals that can be cooked in 20 minutes or less. As many meal-prep recipes can take hours, this can be a go-to section for those days when there is less time to spend on cooking.
Cons:
Cost. This cookbook is not the most affordable one you could find. For a paperback book it can be priced at a rather high cost.

Some meals too small. Though many of the recipes will have enough to be filling for most, there are some recipes that fall short in terms of serving sizes. When feeding a family, it is recommended to plan ahead as more food may need to be added to some recipes.
How We Picked
Meal prepping is a popular way to create a diet that can fit busy schedules. Typically consisting of a dedicated time every week to prepare meals, meal prepping can allow home chefs to try out new recipes, explore new nutritional lifestyles, and more easily satisfy the needs of a family. Meal prep cookbooks are a great gateway to all of the former. However, different diets, varying home situations, and the level of adeptness in the kitchen can all play a part in which cookbook might be the right one to use. Considering all of the possible factors, here are the ones we weighed heaviest when evaluating the texts:
Thrust
While all of the cookbooks reviewed feature meal-prepping advice as the main function of the text, there are usually differences in philosophies and focus regarding the actual food items. Some books focus on a certain type of lifestyle or dietary restriction. These might be of great benefit to someone who has problems finding enough recipes to meet their needs. Gluten-free options, for example, can be hard to find in many cookbooks.
The focus of the cookbooks can be more generalized or keyed in on one type of recipe style. Generalized cookbooks tend to have a wide range of recipes that can cater to people of different tastes and dietary needs. Further, some people may not have strict needs or tastes, and a generalized book offers the variety and range they may be looking for. Several books are more focused on the aegis of health and will have their recipes follow that direction.
Storage tips
Crucial to the process of meal prepping is being able to store the food properly after preparing and cooking each recipe. Preparing large amounts of food to last for days involves not only making enough food with the right rations of each ingredient, but making sure there is room in the refrigerator and proper storage containers to keep the food fresh.
Several cookbooks have storage tips that make meal-prepping life that much easier. The books that have specific storage tips per recipe provide the most hands-on guidance. Sometimes the storage tips only come in the form of help for freezing food, while other cookbooks suggest storage containers and give timelines on how long certain foods will last. While some people may not need as explicit of guidance when storing food, those who are new to meal prepping or inexperienced at home cooking might need this help.
Perspective of author
The authors of cookbooks tend to have much different experiences to draw upon when crafting their books. Many of the most compelling meal prepping cookbooks are the work of people who have actually undergone a dramatic, life-altering change through the process of meal prepping itself. Those who have lost weight, rediscovered the joy of cooking, or found balance in their schedules often times are the ones who write the most empathetic or emotional texts.
Authors can also have a more scientific or fitness-related background. Many nutritionists try their hand at writing cookbooks, as they can utilize their knowledge and experience in nutrition and apply it in the kitchen. These books often have more detailed chapters on specific health benefits and increased dietary information with each recipe.
Tips
Not sure which meal-prep cookbook is right for you? Take a look at the below tips to help make the best decision for your needs:
Are you cooking for yourself or for others as well?

Meal prepping can be a great way to cook in advance for yourself and perhaps a partner. It may take longer than cooking a single meal, but you will create a few days' worth of food and be able to worry less about what you eat every day.
Those cooking for a family may have some trouble with some meal prep recipes. The amount of food needed for a family over the course of a week may be more than the authors have considered necessary. Scaling up a recipe may not always work; look for cookbooks that have bigger serving sizes and servings per recipe to be safe.

Do you have particular dietary needs?

Cookbooks for meal prepping can span a wide range of dietary restrictions and needs. Those who need low-carb meals, low-fat meals, or plant-based meals can usually find a cookbook that has at least a hefty section, if not the whole text dedicated to those types of diets.
Generally, meal prepping can be a great way to spearhead healthy living. By eschewing eating out and having prepared meals on hand, it is easy to avoid spontaneous decisions that may not fit into the lifestyle the reader is hoping to follow.