Milk thistle supplements contain herbal extracts from a plant of the same name. Used as an herbal remedy by a variety of ancient societies, milk thistle's active ingredient silymarin may have antioxidant, antiviral, and anti-inflammatory properties (1). It's commonly used by folks suffering from liver problems, though typically in conjunction with other conventional medical treatments (2) (3). Some studies show that milk thistle may be an effective way to treat fatty liver disease and hepatitis, but more research is needed to make any definitive claims about its efficacy. It's always wise to consult a medical professional before adding any supplement to your diet.
While there are a host of claims about milk thistle's role in treating a number of ailments – including brain fog, cancer, and even acne – these are mainly theories without a great deal of research to back it up. There are a lot of milk thistle supplements on the market; to differentiate between them, it's important to look for a few distinguishing features.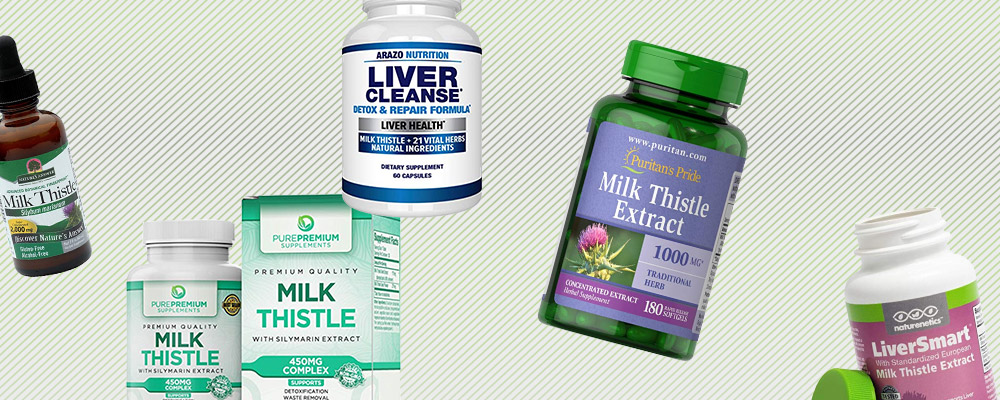 Editors' Choice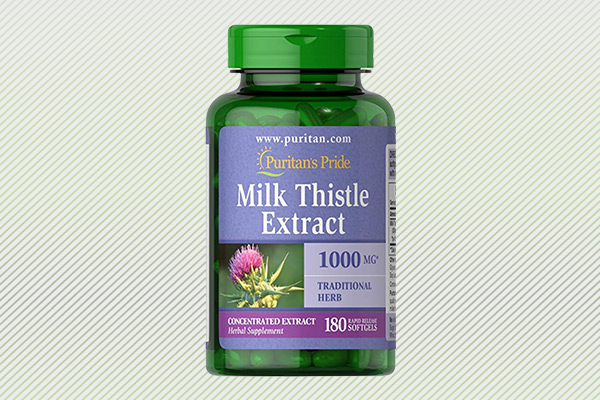 Puritan's Pride Milk Thistle Extract
Pros:
Each capsule contains 250mg of milk thistle extract.

These gluten-free capsules are made without any artificial sweeteners, flavors, or preservatives. 

On a per serving basis, these are among the most competitively-priced milk thistle supplements on the market. 
Cons:
These capsules contain gelatin, meaning they are not vegan-friendly. 
Contender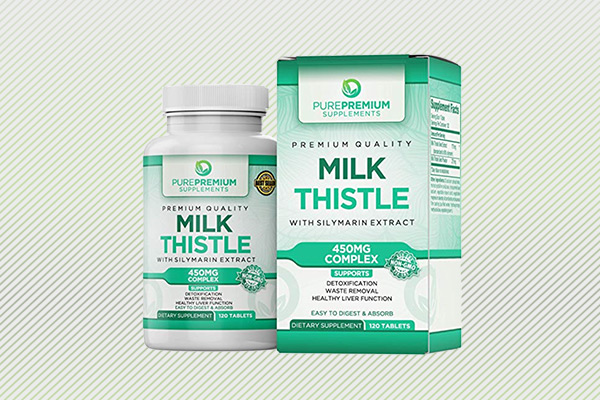 PurePremium Milk Thistle Tablets
Pros:
Each tablet contains 450mg of milk thistle complex.

The manufacturer claims these tablets are designed to prevent inflammation. 

These easy-to-swallow tablets are vegan, non-GMO, and gluten-free. 

Very competitively priced. 
Cons:
Though it's marketed as 450mg of milk thistle, a closer look at the ingredients reveals there's only 175mg silymarin, the active ingredient believed to be responsible for milk thistle's unique natural properties. 

Listed under "Other Ingredients" are a variety of chemicals used to help give the tablet its form.
Also Consider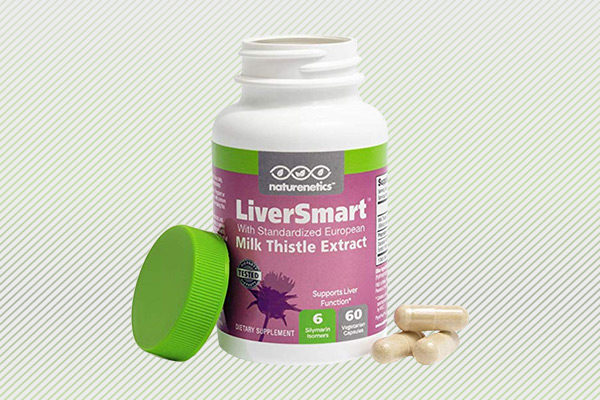 LiverSmart Milk Thistle
Pros:
The company claims that their milk thistle extract comes from hand-picked seeds and a patented extraction process that includes temperature controlled pressing and cooling. 

Each LiverSmart capsule also includes dandelion, beet, and artichoke root extract, as well as yellowdock and protease, intended to support liver health. 

According to the independent lab testing as reported by the manufacturer, each capsule contains a minimum of 145mg of silymarin. 

These capsules are vegan, gluten-free, and non-GMO.
Cons:
On a per serving basis, this is not one of the most competitively-priced milk thistle supplements on the market. 

As noted above, this product contains much more than just milk thistle. Though these additional ingredients may be intended to help promote liver health, there's not much research to back up their role in doing so. 
Unique Formula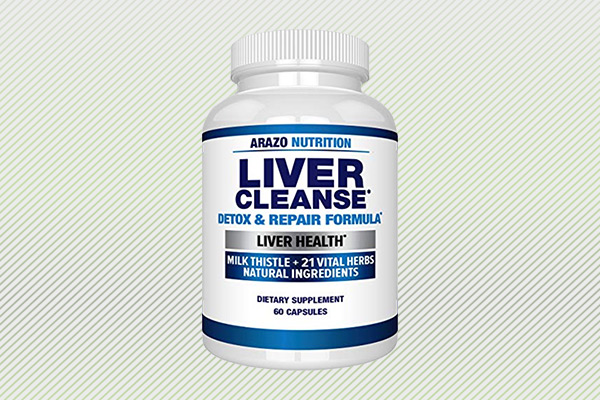 Liver Cleanse Detox & Repair Formula
Pros:
Each capsule contains 200mg of milk thistle extract. 

In addition to milk thistle, this blend of 22 herbs includes beet root, artichoke, dandelion, chicory root, and jujube seed, to name a few. 

These vegetarian friendly capsules are produced in a Good Manufacturing Practices certified facility. 

The manufacturer claims these capsules are designed to promote a whole body detox. 
Cons:
On a per serving basis, these are among the most expensive milk thistle capsules on the market. 

Though each capsule contains 200mg of milk thistle extract, it's not clear how concentrated the silymarin is.

Though some may see the 22 herb formula as a benefit, many of these ingredients do not come with a ton of research to back up their claims of promoting liver health. 
Best Liquid Milk Thistle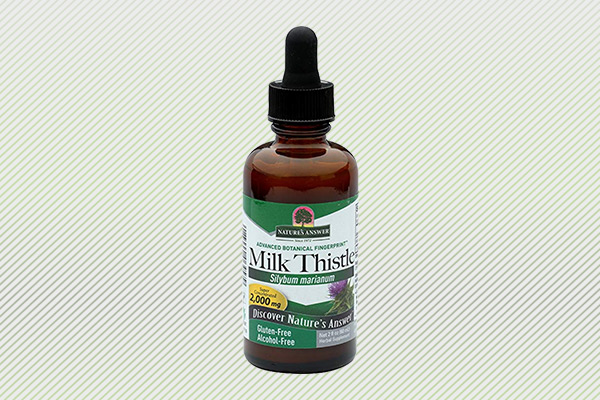 Nature's Answer Milk Thistle
Pros:
This extract is made with no preservatives or gluten, and is Kosher and vegan-friendly. 

Each 2ml (or 56 drop) serving contains 195mg of milk thistle. 

There's no alcohol involved in the making of this extract, as Nature's Answer instead uses a unique cold-extraction process and then adds vegetable glycerin to ensure their product remains stable on the shelf. 

Made by a family-owned business. 
Cons:
On a per serving basis, this is considerably pricier than many other capsules or tablets on the market. 
Methodology
Milk thistle is an herbal supplement often used by folks looking to improve their liver health. More scientific research is needed to determine this unique extract's effectiveness, though its active ingredient, silymarin, may contain some antioxidative properties. If after consulting with a medical professional you determine that milk thistle is right for you, it's important to know how to distinguish between some of the key features when making a selection.
Dosage
As with many herbal supplements, there's not really a uniformly agreed upon daily recommended dosage. Take a look at the label and see what each brand is offering.
What's Inside
The active ingredient in milk thistle extract is silymarin. To get any of the potential benefits from a milk thistle supplement, you'll want to make sure silymarin is mentioned. Some milk thistle makers include a variety of additional natural ingredients which they claim help with additional liver support. Take a look at the label to make sure there's nothing included that you may be allergic to.
Form
Milk thistle is commonly available in tablet, capsule, or liquid form. For some folks, nothing will beat the convenience of swallowing a few pills. Others may prefer mixing their supplement into a liquid and drinking it down. Think about how you'll fit this supplement into your daily routine before making a choice.
Cost
Divide the total cost by the number of servings to get an idea of the cost per serving of each option.
BarBend Tips
Consult a medical professional before adding milk thistle supplements to your daily regimen.

Note: Pregnant women are advised to avoid milk thistle, as no studies have confirmed its safety.

Regardless of which brand you select, make sure silymarin is among the ingredients.
Milk thistle may play a role in promoting liver health for certain folks. More research is needed to determine just how effective this herbal supplement is.
References
Abenavoli L, Capasso R, Milic N, Capasso F. Milk thistle in liver diseases: past, present, future. Phytotherapy research : PTR. 2010;24(10):1423-1432.

Kim M-S, Ong M, Qu X. Optimal management for alcoholic liver disease: Conventional medications, natural therapy or combination? World journal of gastroenterology. 2016;22(1):8-23.‌

Losser MR, Payen D. Mechanisms of liver damage. Seminars in liver disease. 1996;16(4):357-367.