Safety should always be the first priority before competing in any sport or competition. It is to your benefit to consult an orthodontist to help inform which type of mouthguard would best suit your needs. Having the proper mouthguard protecting your pearly whites will help fend off the tooth fairy and maintain your championship winning smile.
There are a lot of mouthguard options on the market and many cater to specific needs since the types of physical contact vary from sport to sport. Some leagues even require certain kinds of mouthguards in order to compete. Most mouthguards will usually use similar processes for molding to your mouth, such as boiling, and some will have a protective sanitary case for hygienic purposes. So let's open wide and find which mouthguard is best for you.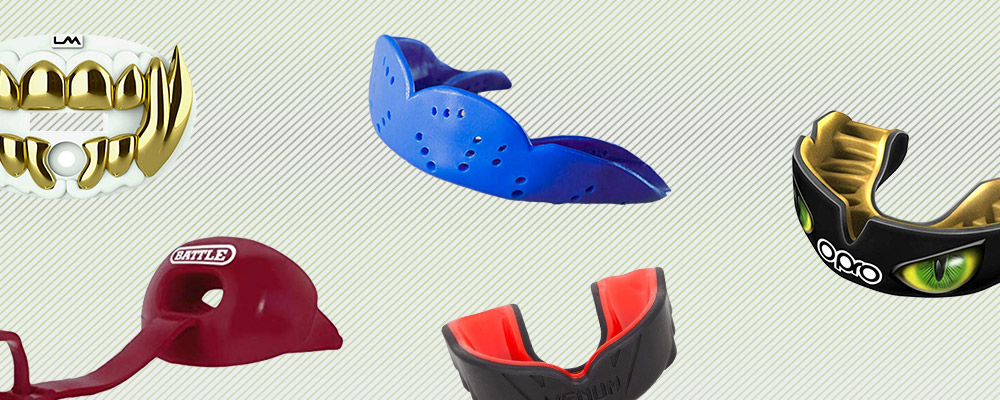 Editor's Pick: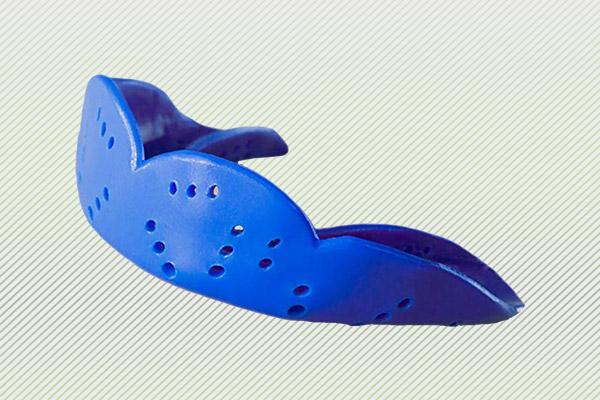 SISU Mouth Guards Aero NextGen
Pros:
Only 1.6mm thick, so speaking and drinking may be easier than thicker options. This may allow you to remove this mouthguard less often, which can have sanitary benefits.

The perforations across the mouthguard allow for flexible weight transfer during impact.

Remoldable up to twenty times.
Cons:
Case sold separately, but SISU does offer it.

Once molded the material can get stiff and potentially irritate gums.
Contender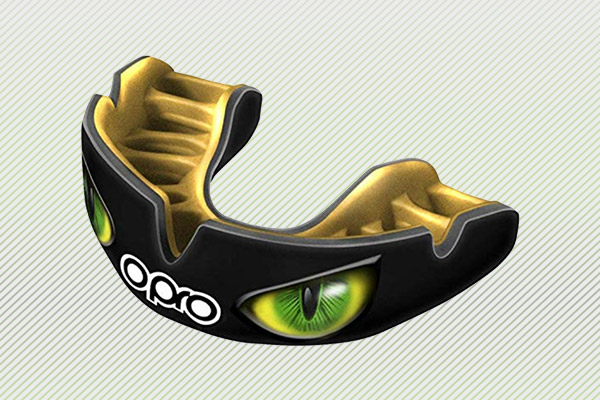 OPRO Power-Fit Mouthguard
Pros:
Dual layer outer shell disperses impacts across a larger area. 

Equipped with "fitting fins" that grip your teeth during the fitting process.
Cons:
One of the more expensive options.

Not compatible with braces.
Best for Mixed Martial Arts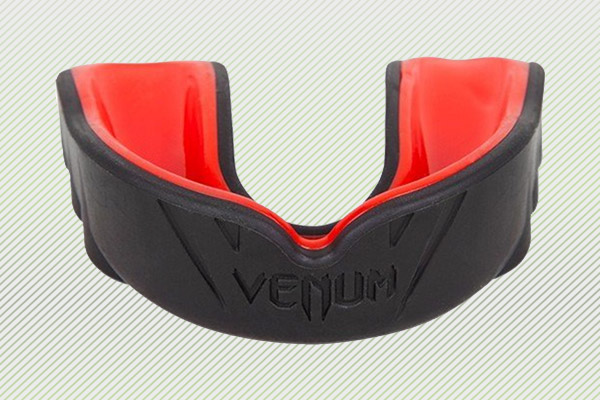 Venum Challenger Mouthguard
Pros:
A breathing channel molded in the gel frame may make it easier to breathe during a fight.

Inner layer of gel holds to your teeth to help prevent the mouthguard from falling out.
Cons:
If the molding process is not done carefully, the molding material may pull away from the mouthguard walls.

There were some durability issues noted by customers with larger mouths.
Best for Football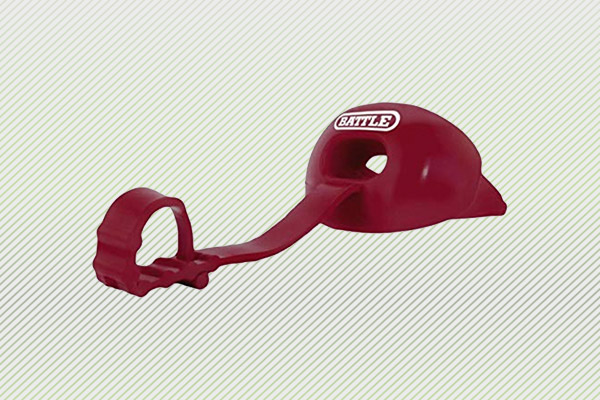 Battle Oxygen Lip Protector Mouthguard with Connected Strap
Pros:
Does not require boiling for fitting

Made of a thicker silicone which may improve durability.

Large gap in the center of the lip shield can make for easier breathing.
Cons:
Does not include a case

May take more time for the mouthguard to mold to the bottom teeth.
Best for Showmanship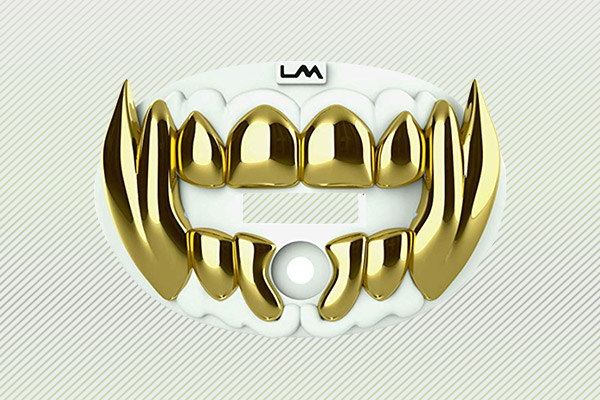 Loudmouth Football Mouthguard
Pros:
The addition of the beast fangs offers a stylistic flare that is rare in other mouthguards.

Comes with a removable strap that can connect to your mask.
Cons:
The one-size-fits-most design doesn't offer a means to specifically mold the mouthguard to your teeth so it may take longer to break in.

There were some reports of the beast fangs, made of a hard plastic, breaking sooner than expected.
Methodology
At the end of the day, all mouthguards aim to do the same thing; keep your teeth safe during sport. The differences in design and functionality can vary widely, though, and isolating which mouthguard will match the needs for your particular sport can help prevent the need for dentures until old age.
Thickness and Breathability
The thickness of a mouthguard will usually influence how easy it is to breathe through. It also dictates the likelihood of how often it will need to come out of your mouth. For some sports like football where communication happens between short bursts of action, a thicker mouthguard might be preferable. The opposite may be true for heavy contact sports that have more continuous action like mixed martial arts, soccer, and rugby.
Strap or Not?
For the most part, the consideration for a strap is important primarily for football and potentially hockey or other sports involving a helmet or facemask. There are mouthguards available with detachable straps and others where the strap is molded on mouthguard. The detachable options can allow you to interchange mouthguards of the same brand and use the same strap.
Boiling Mold or Not?
The boiling process can be temperamental, especially since each mouthguard will have their own specifics, whether it be time boiled, time cooled, or how long it has to stay in your mouth to mold to your teeth. If directions are followed properly, the process should be fairly seamless. On the other hand, not having to mold a mouthguard via the boiling process avoids any mishaps that might occur but will often take longer to mold.
Upper and Lower Teeth Guard
Pretty much all mouthguards will cover your upper teeth but not all mouthguards cover your bottom teeth. If you feel your bottom teeth also need protection, due to your specific over or underbite, or use of braces, it might be best to consult your orthodontist beforehand.
BarBend Tips
Don't worry if your mouthguard looks smaller than expected upon arrival! Mouthguards that use the boiling process for molding expand in water before shrinking again to mold properly to your teeth.

Consider carrying a mouthguard cleaning solution and/or hand sanitizer with you when using your mouthguard as the need to take your mouthguard out may arise and your hands may be dirty from the game.

If something goes wrong during the molding process, or if anything else happens that makes your mouthguard feel uncomfortable or painful, it is likely best to either attempt to remold or purchase a new mouthguard. Your safety and comfort should be a priority and if your mouthguard is hindering either, then it is not doing its intended purpose.