Cookbooks can be a compelling way to motivate oneself into healthier habits and a more nutritious lifestyle. Regardless if the reader is a novice or has plenty of cooking experience, cookbooks provide fresh perspectives, new innovations, and helpful data that can motivate and inform new message of cooking. Cookbooks are also great for sprucing up a routine or adding variety to a diet that has lost its luster.
Choosing the right cookbook therefore can be a confounding task. That only does the customer need to decide which diet to undertake or to continue, but will also have to consider the different styles, perspectives, methodologies, and complexities of the recipes as well. Since cookbooks can offer so much in the way of not only providing recipes, but also giving readers introductions to certain diets, it is important to know what one is getting into. Here are our thoughts on some of the leading nutritional cookbooks: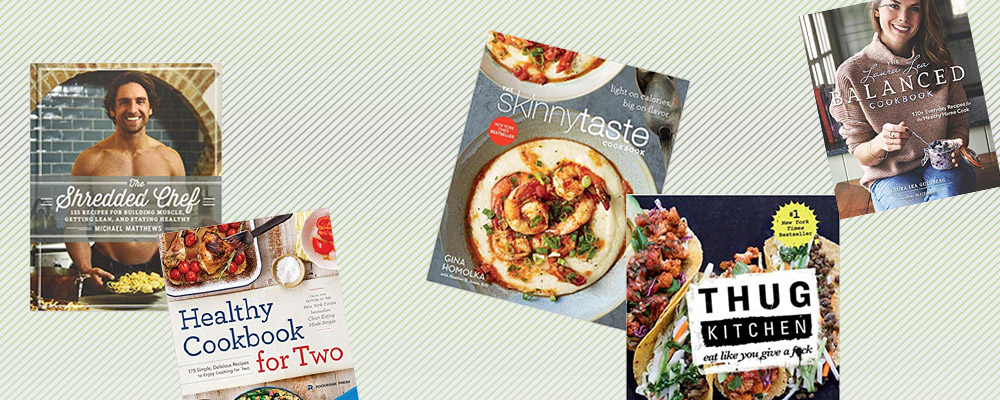 Editor's Choice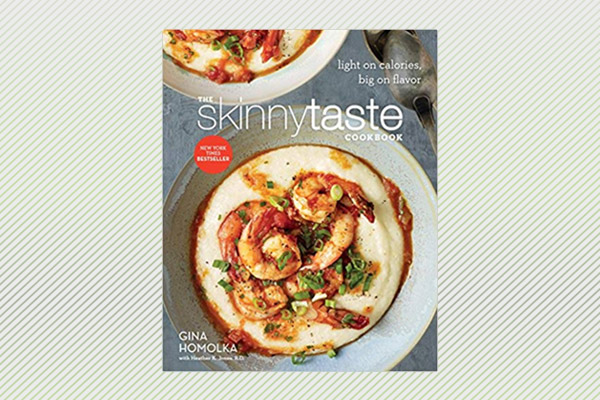 The Skinnytaste Cookbook: Light on Calories, Big on Flavor
Pros:
Comfort dishes. What makes this book stand out is the same thing that makes the namesake blog, Skinnytaste, so popular. The authors find ingenious methods to replicate comfort foods with a fraction of the calories. Creamy, cheesy, and crispy favorites are reinvented in novel ways throughout the text.

Photographs. Most of the recipes found in this book will have an accompanying photograph. Simply stated, the photography is quite well done and makes these delectable favorites even more tempting.

Nutrition information. This text not only includes in nutrition information about every recipe, but there are also references to specific dieting programs, namely Weight Watchers.
Cons:
Duplication from blog. While there are some unique recipes in this cookbook, many can be found on the author's blog. Those who regularly check out that website may disappointed to find much of the same fare.

Too many pots and pans. The authors tend to suggest cooking many items in separate pots and pans, when some of the items could be cooked together at the same time. This just causes more dishes that need to be cleaned.
The Skinnytaste Cookbook: Light on Calories, Big on Flavor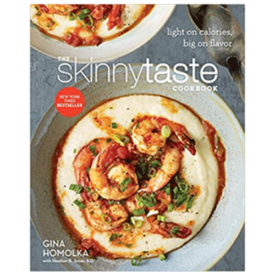 The Skinnytaste Cookbook: Light on Calories, Big on Flavor
This cookbook by Gina Homolka and Heather Jones, based off of a blog of the same name, features dishes that many dieters might be nostalgic for after thinking they have to give them up to be healthy. The author uses interesting cooking techniques and creative ingredients to re-create comfort foods in a healthier fashion.
The Contender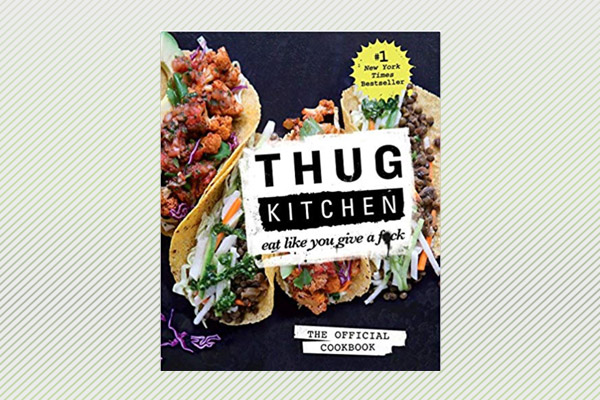 Thug Kitchen: The Official Cookbook: Eat Like You Give a F*ck
Pros:
Tone. This book is written with a fun, colloquial verbiage that is intended to make eating healthy – and cooking for oneself – seem less onerous and task-oriented. Aside from using a casual vernacular throughout, the recipes use plain language and clear. 

Basic instructions. The earlier portion of the text contains sections that give guidelines on how to cook basic ingredients, such as different types of grains. This will not only aid the reader throughout the text, but is great information to know generally.

Formatting. The editors clearly spent a lot of time making this book fun to read and easy to follow. Aside from pretty photographs and interesting graphics (blueberry splatter on the page with a blueberry recipe), there are page-length inserts that have "did you know"-type knowledge that may spark the curiosity of the reader.
Cons:
May be over the top. This cookbook may not be appropriate for all audiences. With swear words scattered throughout, this book is not necessarily family-friendly.

Recipes stacked. Several of the recipes in this book call for not only the reader to make the recipe at hand, but to include other recipes from elsewhere in the book. This can end up taking a lot of time.
Thug Kitchen: The Official Cookbook: Eat Like You Give a F*ck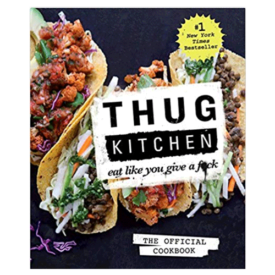 Thug Kitchen: The Official Cookbook: Eat Like You Give a F*ck
Based off of a website of the same name, this cookbook approaches vegetarian eating an attitude. With a desire to make eating vegetables seem not only approachable but delicious, this cookbook recreates comfort foods only using vegetables.
Best Bargain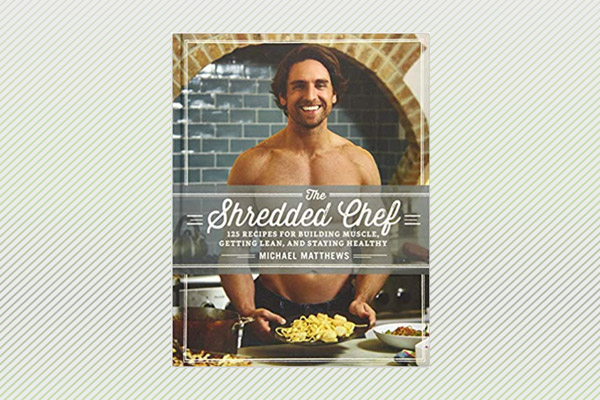 The Shredded Chef: 125 Recipes for Building Muscle, Getting Lean, and Staying Healthy
Pros: 
Meal planning. This text does a wonderful job of giving readers a formula for meal planning. Many other cookbooks will provide a 2 or 3 week meal plan with recipes, but will not give the reader the knowledge to create their own meal plans.

Lots of dietary advice. The author has included loads of information that is intended to help readers adjust a new healthy diet to their lifestyle and goals. The desire is to find a way of eating that can create the conditions for a lifetime of compliance.

Hardcover and softcover both affordable. This book has lots of helpful information spoken straight from someone who followed its advice himself. For a small sum, customers can get this text in softcover or hardcover.
Cons: 
Pictures are not always accurate. Some of the photos accompanying the recipes have elements that aren't called for or even mentioned in the text. The final result at home will often look quite different than the photo example in the book.

Details missing in recipes. This book has many good recipes but some have editing errors that could prove ruinous for that dish. Items missing in the ingredient list are suddenly needed to mix in at a specific time while a dish is cooking, for example.
The Shredded Chef: 125 Recipes for Building Muscle, Getting Lean, and Staying Healthy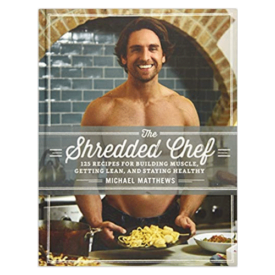 The Shredded Chef: 125 Recipes for Building Muscle, Getting Lean, and Staying Healthy
This cookbook by Michael Matthews is geared towards those who have perhaps been putting in the work in the weight room but not seen the gains they have wanted, or even those who are wanting to learn how to cook for themselves after a life of mostly eating out. This book has simple recipes with great meal planning advice.
Best for Smaller Recipes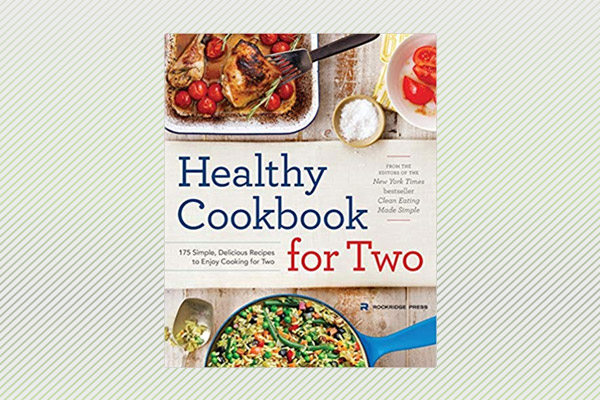 Healthy Cookbook for Two: 175 Simple, Delicious Recipes to Enjoy Cooking for Two
Pros: 
Weekend and weeknight. This book divides itself between sections for weeknight cooking and sections for weekend cooking. Though home chefs can obviously cook them whenever they want, this gives guidance as to how long the recipes will take to make and how rich and filling they might be. 

Pair with…. A great aspect of this cookbook is that there are whole chapters on different dishes that pair well with entres. Snacks, desserts, and sides are suggested that can make a home-cooked meal seem more complete.

Weekly meal planning. This book not only gives explicit instructions on how to plan for a weekly meal using it's recipes, it also gives general wisdom on meal planning that can be crucial in saving money and time.
Cons: 
Intricate ingredients. This cookbook suggests some tasty recipes; however, some of the ingredients may not be common. Readers may have to drive far to come by them or come up with alternatives.

Needs more pictures.

A common complaint when shopping for a cookbook, photographs are also lacking in this text. It makes the recipes look less inspiring and makes it harder to see if a home-cooked meal was done properly.
Healthy Cookbook for Two: 175 Simple, Delicious Recipes to Enjoy Cooking for Two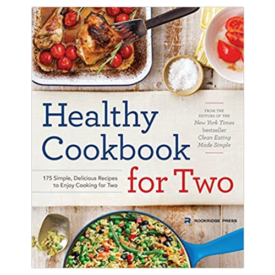 Healthy Cookbook for Two: 175 Simple, Delicious Recipes to Enjoy Cooking for Two
This cookbook by Michelle Anderson is designed for people cooking for themselves or for only two people, which is a relief to those who are used to cooking a big batch and having too many leftovers. The text strives to make cooking accessible and easy to accommodate into all types of schedules.
Quickest Meals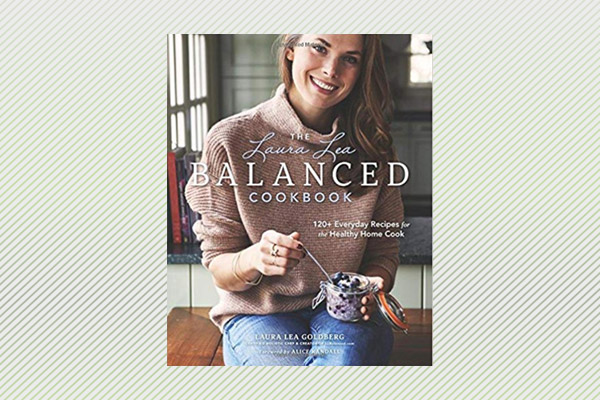 The Laura Lea Balanced Cookbook: 120+ Everyday Recipes for the Healthy Home Cook
Pros: 
30 minutes or less. This cookbook has designed it's recipes to be able to be completed in around 30 minutes or less. The recipes are supposed to be approachable and non-intimidating for inexperienced or unsure cooks.

Categorical index. The author has included not only an alphabetical index of the food items seen throughout the book, but has created a categorical index. This lets readers find different recipes in categories like vegetarian, dairy-free, and paleo-friendly.

Special occasion section. At the end of this book is a section laying out different recipes that can be used for various special occasions. Vegetarian picnics, birthday parties, and holiday meals are some great examples.
Cons:
Only in hardcover. Those hoping to get this text in paperback or Kindle will be disappointed; this book is only available in hardcover.

Cost. Granted, customers will be getting a hardcover book, but this is not among the most affordable cookbooks. For some readers, it may be well worth the cost though.
The Laura Lea Balanced Cookbook: 120+ Everyday Recipes for the Healthy Home Cook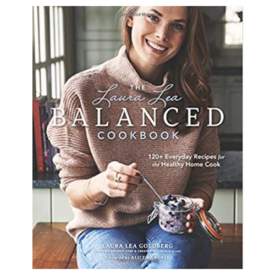 The Laura Lea Balanced Cookbook: 120+ Everyday Recipes for the Healthy Home Cook
Laura Lea Goldberg, the creator of the blog LLBalanced, has written this cookbook as a gateway for people to try out healthy eating at home. With great insight and organization, the recipes in this book are meant for beginners and experienced chefs alike to enjoy in a number of different settings.
How We Picked
Cookbooks can provide a fresh start for those hoping to embark on a new healthy living routine. Cookbooks can also be a great tool for experienced chefs hoping to flex their culinary muscles with some new tricks. With the stylistic and philosophical differences between certain texts being so stark, there are certain aspects that customers should look at to help understand how one text may be more beneficial than the other. We looked at a few key categories; read below to see our methodology.
Familiarity of Cuisine
Sometimes chefs are looking for new dishes to add variety to a dietary program that is getting monotonous, while some readers of cookbooks may simply want to re-create some of their favorites as they try out a new healthy lifestyle. Thankfully there are cookbooks that satisfy both needs.
Texts that feature classic ingredients tend to focus on healthy dishes that either fall under a certain philosophy of eating or from a certain region. These cookbooks will often times leave out comfort foods as these dishes won't necessarily qualify under the specifications of the given diet. Those hoping to continue eating their favorite dishes, albeit with a healthy twist, should look for cookbooks that use novel techniques or unexpected ingredients to replicate the tastes and textures that readers are trying to keep in their diet.
Accessibility
While one might assume that most cookbooks have a regimented style and format, that simply isn't true. Cookbooks vary in their choice of font, print color, organization, and use of photographs. Some texts, presumably in the name of saving costs, will use a small sized print and even choose colors that aren't as robust as plain black. These text can be hard to read, which could cause problems when trying to quickly reference a step in a recipe or an amount of certain ingredient that needs to be added in a time sensitive manner.
The same goes for photographs. Cookbooks with photographs accompanying all or most of the dishes tend to cost more money. While this luxury can be helpful for those hoping to compare their completed dishes with an example from the author, some chefs will find photos unnecessary and would rather opt for a more affordable cookbook.
Background Information
A common feature of cookbooks is a chapter or several chapters dedicated to methodology, key principles, and helpful hints and suggestions, all pertaining to a certain diet or lifestyle. These chapters can be immensely helpful and motivating for those embarking on a lifestyle change.
Not all cookbooks spend as much time or research on these matters. For those hoping for a plethora of recipes to add to their arsenal, they may simply skip these chapters. Depending on the amount of changes a new lifestyle would precipitate, it is good to know and recognize how much supporting context and conviction are woven into any given authors text.
Tips
Not sure which nutritional cookbook is right for you? Here are some guidelines for making an informed decision:
Are you trying out a new lifestyle?

Cookbooks can be a great companion for anyone beginning a lifestyle change. It can provide not only recipes that may motivate a continuation of what could be a challenging change, but can also provide background information with which to help compel dedication to a new lifestyle.

Cookbooks with more complex recipes or little in the way of theory and perspective may be perfect for those hoping to just add new recipes to their existing toolbox. Those who are already following a certain lifestyle may simply be bored of the recipes they've become accustomed to cooking and could skip the chapters that are focused on proselytizing.

How much do you cook?

Those who already cook quite a bit will probably already understand the time commitment necessary to make tasty and healthy foods. Counting up all the contributing factors, from shopping to planning and prepping, there is a lot that goes into cooking and not everyone is prepared for the level of commitment it can take.

There are texts that are made for beginners to help ease them into not only a new diet but also a lifestyle of cooking for themselves and their families. Some books cater to those with such a busy lifestyle that they create meal plans that can provide sustenance for up to two weeks at a time.