Amino acids are the building blocks of protein, the macronutrient that helps us to build, repair, and retain muscle. The branched chain amino acids are the three that are most closely linked with muscle retention, with leucine chief among them.
That's why a lot of people are drawn to BCAA supplements: they contain next to no calories, yet they may help with muscle retention, making them a potentially useful option for people looking to lose fat but not muscle. We tried dozens of different product to land on the best.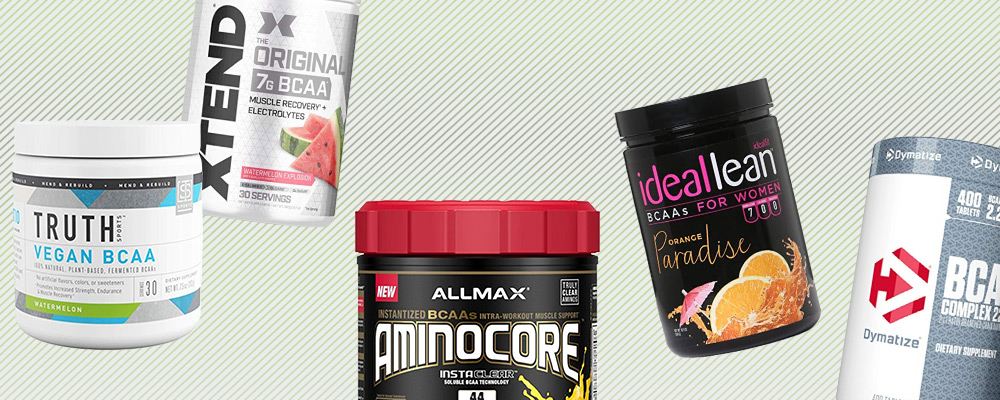 Editor's Pick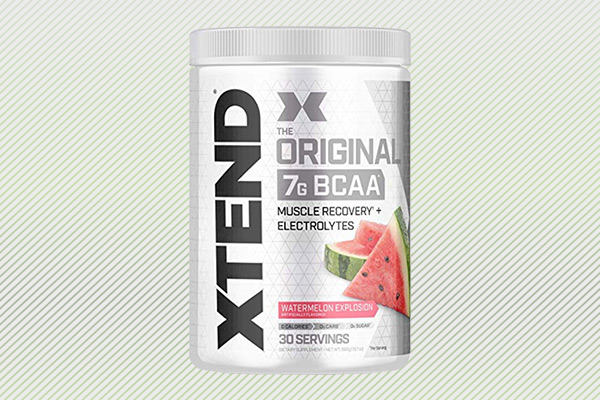 Scivation Xtend BCAA
Scivation's BCAAs lead the industry for a reason. They come in a huge variety of flavors and perhaps most importantly, they come with a sizable dosage of 7 grams per serving. The product is also elevated with the inclusion of Vitamin B6, which may help with muscle retention, and some electrolytes for hydration.
Pros
There are 7 grams of BCAAs per serving, more than most competitors.
The product contains extra Vitamin B6, which has some links with muscle retention, plus we appear to lose it during exercise.
There are extra electrolytes — sodium and potassium — which may help with hydration.
Cons
These BCAAs come with artificial sweeteners and flavors.
There's a gram of citrulline malate, which might help with blood flow, and while some studies suggest this may be useful for circulatory health, most suggest five or more grams for acute benefits.
Best Capsules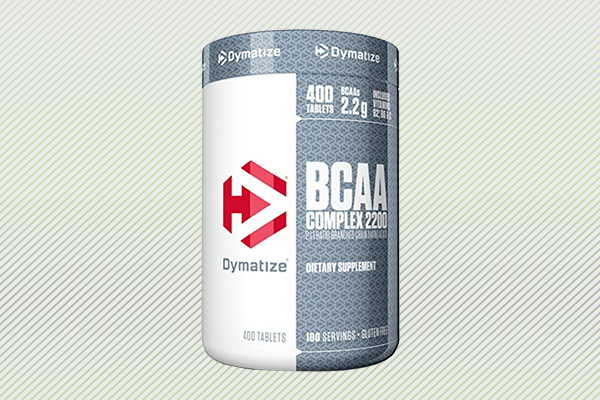 Dymatize BCAA 2200
Dymatize's capsules provide a standard 2:1:1 ratio of leucine and the other BCAAs isoleucine and valine, but it also comes with a good hit of Vitamin C, Vitamin B2, and Vitamin B6. Some of the extra ingredients like crospovidone and croscarmellose may help with absorption, plus these are some of the rare capsules that aren't encased in animal gelatin.
Pros
The pills include a dose of B-vitamins and Vitamin C.
The capsule is vegetarian friendly.
Cons
The pills contain maltodextrin and at 20 calories per 4.4 grams of BCAAs, they're a tad higher in calories than some competitors.
Best Value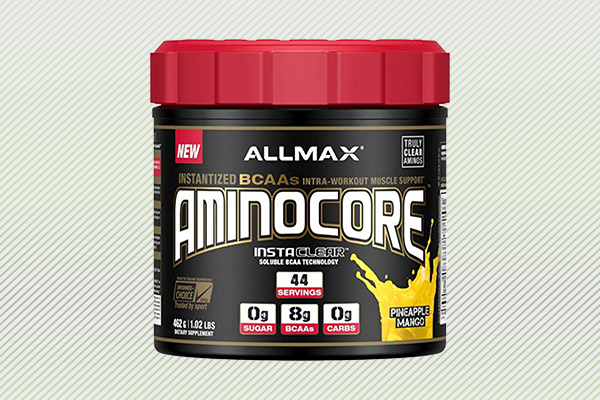 AllMax AminoCore BCAA
A remarkably inexpensive product, AllMax's Aminocore also has a hefty serving of more than 8 grams of BCAAs per serving. It also contains a day's worth of Vitamins B3, B6, B9, and B12, along with alpha-KIC, which could theoretically help with high intensity exercise.
Pros
AminoCore has an effective serving size of 8.18 grams of BCAAs per scoop.
It comes with several B-vitamins, which may aid with muscle retention.
AminoCore is naturally colored and contains no soy.
Cons
The products contains artificial flavors and sweeteners.
Best for Weight Loss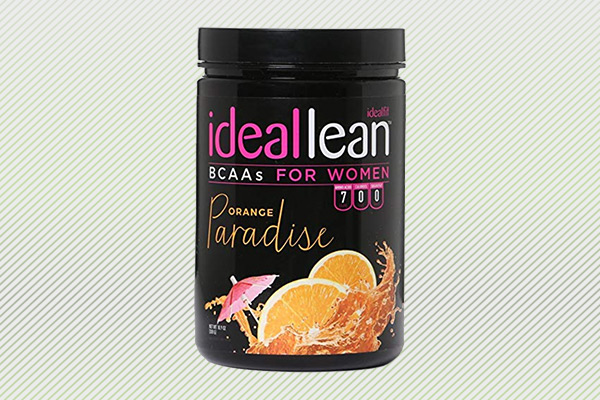 IdealLean BCAAs for Women
These BCAAs are perfectly suitable for both men and women, and they come in a variety of tasty flavors like Blueberry Pomegranate, Peach lemonade, and Strawberry Kiwi. The ingredients also include items that some limited research has linked to weight loss, such as evodiamine and green tea extract.
Pros
The BCAAs are available in eight different flavors.
It provides Vitamins B6, B9, B12, and magnesium.
There's a gram of citrulline malate, which may help with circulatory health.
Cons
IdealLean's BCAAs contain artificial flavors and sweeteners.
The "Fat Loss Blend" is proprietary, so the dose of each of the four ingredients is unclear.
Best Vegan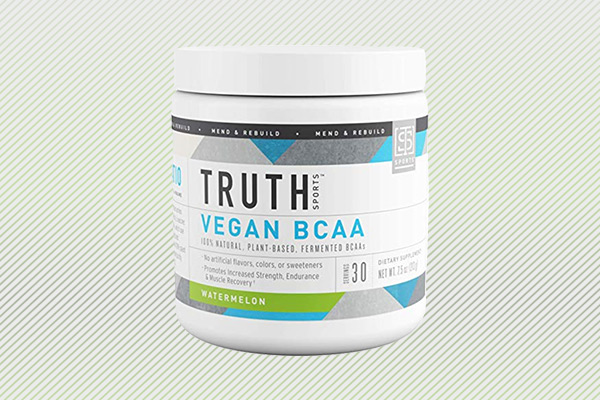 Truth Nutrition Fermented BCAA Powder
Most BCAAs are derived from animals but Truth Nutrition's are fermented, providing one of the few vegan-friendly options on the market at a reasonable price. Available in four flavors, the product is also soy free and contains no artificial flavors or sweeteners.
Pros
These fermented BCAAs are fermented without the use of animal products.
They contain no artificial flavors or sweeteners.
Cons
BCAAs are naturally quite bitter, and some feel that avoiding artificial sweeteners results in a less than ideal flavor profile.
This is a bare bones product — there are no extra vitamins or pre workout ingredients to be found.
What Are the Benefits of BCAAs?
Muscle Retention
The BCAAs are leucine, isoleucine, and valine, three amino acids — usually defined as "the building blocks of protein" — that are most closely associated with muscle protein synthesis. That's the name of a process responsible for switching on genes associated with muscle gain and muscle retention, and while that's a process that involves a ton of factors (like exercise, total calorie and macronutrient intake, micronutrient intake, sleep, hormonal health, and so on), stimulating muscle protein synthesis is nonetheless an important part of gaining and keeping muscle.
The BCAAs represent a lot of the amino acids in the body, about 40 percent of them, and they're mostly broken down in the muscles rather than in the liver.(1)(2)
BCAAs appear to activate enzymes responsible for building muscle.(3) They don't seem to help you build more muscle than consuming protein from something like whey or soy, but some studies on people attempting to lose weight found that when supplementing with BCAAs, they retained more muscle and lost more fat.(4)(5) This is a principle reason people supplement BCAAs: if taking long breaks between meals or exercising on an empty stomach, they could help to prevent muscle loss.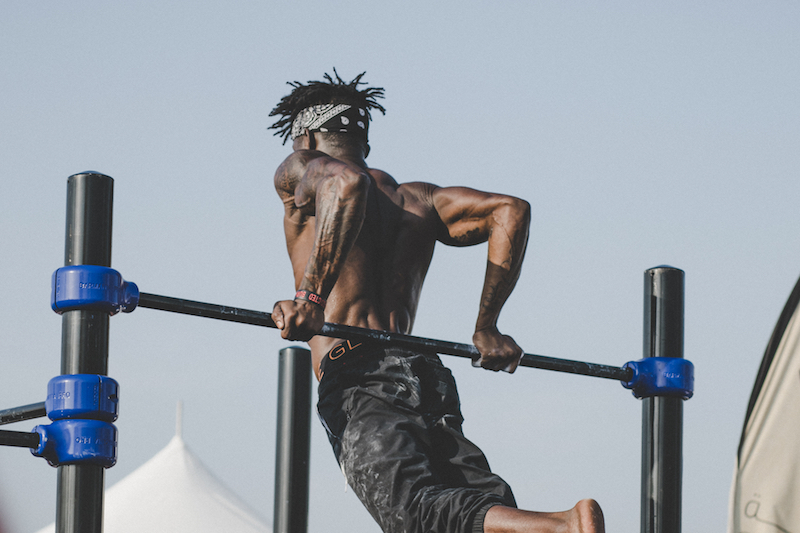 Endurance
In addition to these properties, it's possible that BCAAs help to reduce fatigue from exercise by affecting the production of serotonin in the brain and by producing energy.(6)(7) Research published in Acta Physiologica found that participants experienced about 15 percent less fatigue when they were taking BCAAs when compared to a control group.(8) Another published in Medicine & Science in Sports & Exercise found taking the supplement to help cyclists exercise for 12 percent longer than a placebo group.(9)
Muscle Soreness
Some research has suggested that when compared to a placebo, BCAAs reduce muscle soreness post workout, thereby helping participants to work out more effectively in subsequent gym sessions.(10)(11) This may be because BCAAs could lower levels of enzymes creatine kinase and lactate dehydrogenase, which are associated with muscle damage.(12)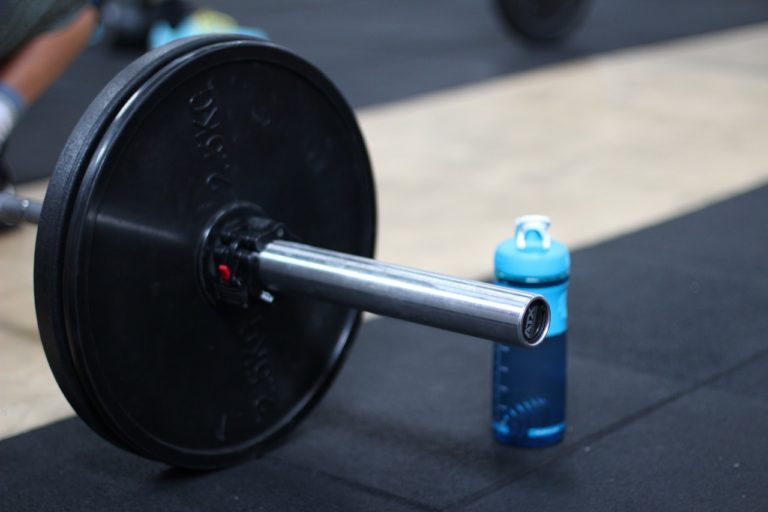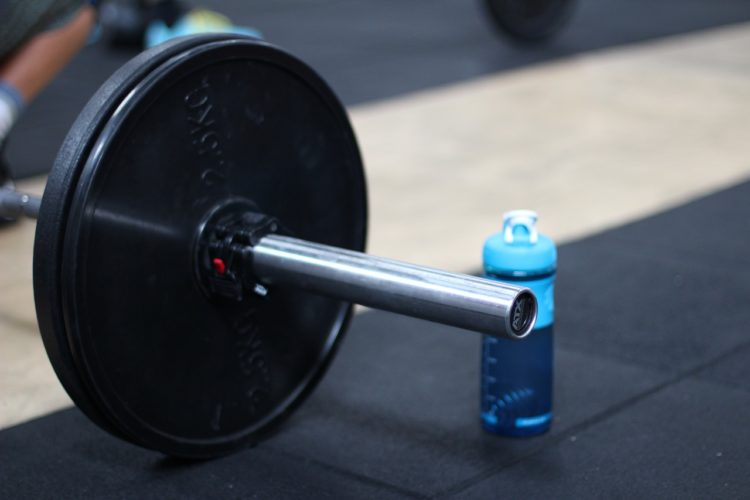 BarBend Tips
It appears that a dose of 3 or more grams of leucine is ideal, so look for a product that provides this much in a serving — or increase the serving until you hit this threshold.
Pure, unflavored branched chain amino acids are known for being quite bitter, which is why many don't take issue with artificial flavors and sweeteners in their BCAAs — even naturally sweetened BCAAs can be a little tough to stomach.
A lot of people find BCAAs the most useful when exercising on an empty stomach, as it may help prevent muscle breakdown and improve endurance without acting as a stimulant.
People who follow intermittent fasting protocols sometimes suggest taking BCAAs on days they're fasting, as they provide very few calories and may help with muscle retention. On a similar note, they're sometimes taken when folks are consuming little to no protein in a meal.
If consuming sufficient calories and macronutrients throughout the day, BCAAs may not be necessary, but they can provide a boost when taken on an empty stomach pre workout or during long gaps between meals.
Wrapping Up
If a person is fasting, exercising fasted, not consuming much protein, or wants some more endurance from workouts, branched chain amino acids may be a useful supplement. (And it doesn't hurt that they're available in a tremendous variety of tasty flavors.) If you're thinking about starting a new supplement regimen, though, make sure you speak with your doctor first.