Selenium is an essential mineral — it's not a novel compound with very little research behind it. It plays a critical role in the body's antioxidant capabilities. In other words, it can be a valuable tool for those looking to minimize inflammation. While it's available in seafood, Brazil nuts, brown rice, and animal products, not everybody meets their recommended daily intake (RDI).
It is possible to have too much selenium, but the upper limit appears to be in the area of 1,500 micrograms, more than 25 times the RDI. If you want to keep your bases covered and ensure you're getting your daily 55 micrograms, these are the best supplements on the market.
Best Selenium Supplements
Editor's note: The content on BarBend is meant to be informative in nature, but it should not be taken as medical advice. The opinions and articles on this site are not intended to diagnose, prevent, and/or treat health problems. It's always a good idea to talk to your doctor before beginning a new fitness, nutritional, and/or supplement routine. Individual needs for vitamins and minerals will vary.
Best Selenium
Now Foods achieved the combination of a yeast-free, vegan– and vegetarian-friendly selenium supplement that packs quite the dose for its cost. A single-capsule serving has 200 micrograms of selenium (364 percent of the recommended daily intake) and is free of artificial sweeteners, aspartame, and unlisted allergens.
Now Foods Selenium 200 mcg VCaps
The capsules are three-quarters of an inch long, so they are unlikely to be difficult for most consumers to swallow. These capsules are gluten and soy-free and the only additional ingredients beyond the selenium are the makeup of the capsule itself — rice flour, hypromellose, and stearic acid.
Who Should Buy

Now Foods Selenium 200 mcg VCaps
Those who follow a gluten-free diet.
Anyone looking for a higher dose of selenium.
Folks working with a tighter budget.
Who Shouldn't Buy

Now Foods Selenium 200 mcg VCaps
Anyone uncomfortable consuming capsules.
Those who would prefer a lower dose per serving.
If you are looking for a selenium supplement to add to your regimen while following a gluten-free or vegan diet, this is an excellent all-around choice. The simple ingredient list is commendable and ranks Now Foods at the top of our list.
[Related: Could Baking Soda Be The Best Workout Supplement You've Never Tried?]
Most Absorbable

Selenium
Nutricost has produced a great supplement that's yeast-free, and its source of the mineral is selenomethionine, which current evidence favors over other forms of the mineral. The capsules are also vegan, plus it's third-party tested for purity and label accuracy.
Nutricost Selenium 200mcg
This supplement uses a very well-researched and easily absorbable form of selenium. The capsules are yeast-free and suitable for those with yeast allergies and those avoiding gluten or animal products. Although these are gluten-free and yeast-free, these capsules contain carrageenan and cellulose. Most people are unlikely to have their purchasing decision altered by the inclusion of those two ingredients, but another option on this list may be more suitable for those that are.
Who Should Buy Nutricost Selenium 200mcg
People looking for a yeast-free selenium supplement.
Folks who appreciate the transparency of thorough third-party testing.
Anyone who follows a gluten-free diet.
Who Shouldn't Buy Nutricost Selenium 200mcg
Those who want to limit their carrageenan and cellulose intake.
Folks who prefer a selenium supplement with a shorter ingredient list.
Third-party testing doesn't always get the appreciation it deserves. Knowing that the ingredients that make up a supplement that is going in your body are held to quality standards is great for peace of mind. We appreciate what Nutricost has done with their selenium supplement and it would be a smart choice to add to your cart.
[Related: The Best Types Of Supplements For Performance, Weight Loss, And Health]
Best Liquid Selenium
This no-frills supplement is reasonably priced and delivers almost 60 percent of the recommended daily intake in each drop, making it easy to adjust your intake based on how much of it you feel you need. Add that to the fact that unlike a lot of other liquid supplements, it's third-party tested, and it uses selenomethionine, and you've got a quality liquid selenium product. The product delivers almost 60 percent of the daily intake of selenium per drop — one "serving" is six drops. The product has been independently certified by a third party, NSF, for potency.
Go Nutrients Selenium
The facility in which it's made is in the United States and meets certified Good Manufacturing Practices (GMP) standards. Not everyone enjoys the taste of liquid selenium, which may be a reason to move onto a capsule alternative. If the product isn't milky or cloudy, that indicates a defective product. The only real knocks against this were potentially the taste if you're unaccustomed to it and experienced enough to spot deficiencies. Beyond that, this is a great go-to liquid option.
Who Should Buy Go Nutrients Selenium
Anyone who prefers consuming liquid instead of capsules.
Those who are looking for a larger serving dose of selenium.
People who want their products stringently tested for potency.
Who Shouldn't Buy Go Nutrients Selenium
Folks who are put off by the potent taste of selenium in non-capsule form.
Anyone not familiar with how to tell if a liquid is defective.
If you really don't like taking supplements in pill form, there isn't much argument to be had if you should pick up this liquid selenium over another. It's the highest-ranked liquid on our list for its potency and dose.
[Related: Intermittent Fasting 101: A Guide To Benefits, Muscle Gain, And More]
Best Amino Acid Chelate
Some prefer to take an amino acid chelated form of selenium. There's not a ton of evidence it's absorbed more effectively than other forms. Still, if you're convinced that it is, Bronson offers a solid option that's lab tested for purity, made in a GMP-certified facility, and even delivered in vegan capsules.
Bronson's Selenium 200mcg
The product is totally free from GMOs, gluten, and soy. Additionally, the capsules are vegetarian-friendly, opening up the range of diets it is suitable for. What will set this product apart from comparable capsule options is that the form of selenium is in the form of amino acid chelate. Ultimately, that means that it is a personal preference thing as the evidence isn't solid enough to support it being any more or less effective than other forms. That being said, this is a fine product worthy of a rank in our top picks. Consumers should be aware that the capsules contain silicon dioxide and cellulose, which some may prefer to limit.
Who Should Buy Bronson's Selenium 200mcg
People who want their lab-tested supplements to ensure purity.
Those that want their supplements produced in GMP-certified facilities.
Folks specifically looking for a chelated form of selenium.
Who Shouldn't Buy Bronson's Selenium 200mcg
Anyone looking to avoid adding silicon dioxide to their diets.
Those who want a larger selenium dose per serving.
For those who have done their research and want an amino acid chelate for their selenium supplement need to look no further. The GMP-certified facilities ensure the product is of high quality and the price tag is good enough to hit the purchase button.
[Related: Best Macros Calculator For Tracking Muscle Gain And Fat Loss]
Best Selenium Complex
Not sure which form of selenium to take? Life Extension combines several forms of the mineral, including a yeast-free form of selenomethionine and a dose of Vitamin E to up the antioxidant strength of the product. The supplements are also made in an NSF-certified facility, which means it's inspected by a third party to verify manufacturing practices.
Life Extension Super Selenium Complex
The product delivers a day's worth of Vitamin E to enhance the antioxidant strength and act as a natural preservative. The capsules are vegetarian-friendly. The supplement is made in an NSF-certified facility in the United States. The capsules contain silica and cellulose, which some prefer to limit. That is the only major knock we can find in this product, as any other downsides are fairly subjective. The added daily dose of Vitamin E might be a great draw for those that are happy to have it, and the third-party vetting hoists Life Extension's capsules into a spot on our list.
Who Should Buy Life Extension Super Selenium Complex
Those who want added Vitamin E for antioxidant purposes.
Vegetarians, as the capsules are compatible with their diet.
Anyone who values the manufacturing process of their products being NSF-certified.
Who Shouldn't Buy Life Extension Super Selenium Complex
The silica used in the capsules might not be preferable for some people.
Those who want a pure selenium supplement.
The added Vitamin E is a nice touch and what sets this supplement apart from the rest of the market. If you are looking to condense the number of supplements in your current regimen, this might be a really nice option to allow for that.
[Related: Nutrition For Bulking: 10 Tips For Intelligent Muscle Gain]
How We Decided Our Picks
Below are the three main factors we took into consideration to determine our top picks:
Dose
Knowing the dose of any supplement is going to be important for cost considerations. The easy way to compare the price of two products is to find what an equivalent serving is of each product and then divide that by the number of servings offered by each. In addition to price, the dose is also the biggest tell if a product fits what you are looking for in your supplementation. If a product offers a very high dose of selenium and that's what you want, then great. The dose of selenium will vary from product to product, but other factors at play can affect the dose beyond what the producer decided the serving should be.
For example, if other ingredients are added to a particular product, such as a vitamin or two, that may affect the amount of selenium in the product recipe. We had to consider dose in our ranks by using a standardized daily serving as the point to compare and contrast, but your needs may differ from that. Knowing what dose you're looking for before looking into options on the market will help narrow the pool down to a select few.
Capsule vs. Liquid
These are the two main ways a selenium supplement is going to be sold as. There isn't evidence to suggest that one is better than the other, so the biggest factor will be personal preference. Capsules can have certain ingredients that may be unwanted such as silica or silicon dioxide, but if those things don't bother you, then there are many products you'll get to choose from. The other factor to consider when it comes to capsules is checking to make sure they are compatible with your diet. Not all capsules are going to be vegan, vegetarian, or gluten-free friendly. If your diet falls into one of those categories, be sure to check if there is gelatin used in the capsule that would be unsuitable for you.
When it comes to liquid, the serving is usually in drops, which means you have to be comfortable using a dropper to get the appropriate serving sizes. A potential downside of liquid compared to capsules is that the liquid may have an obscure taste that some may not enjoy. Look around if there are any reviews of the liquid you're considering to see if customers have suggested any odd tastes they encountered.
Purity
If a product has been tested thoroughly by a third party for purity, potency, and manufacturing practices, they will rank higher on our list than those that don't. That is not to say that products that don't have third-party certifications for product transparency shouldn't be considered. It is simply that those certifications can offer the peace of mind that you are consuming something made with a certain quality standard.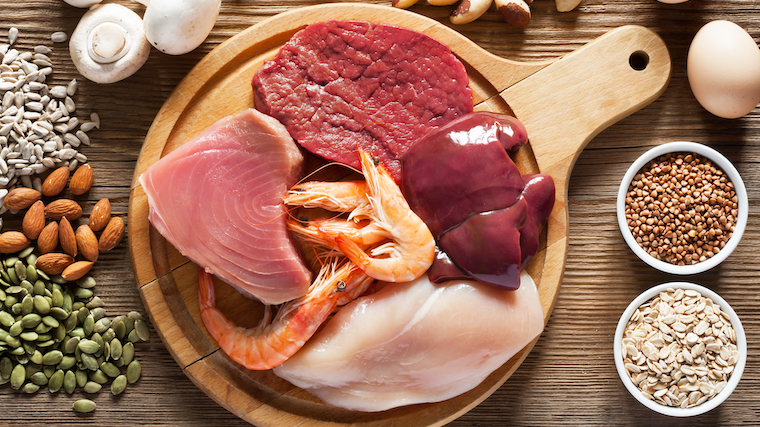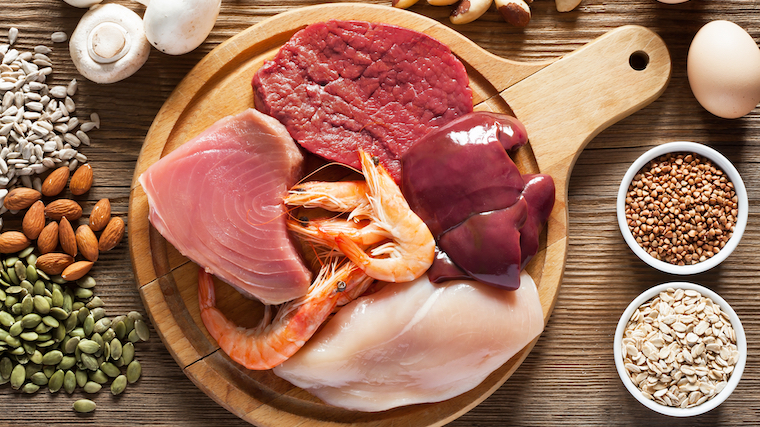 [Related: The Lifter's Guide To Magnesium: What This Nutrient Does For Strength]
What Are the Benefits of Selenium?
It's an Antioxidant
This is the most widely accepted benefit of selenium. (1)(2)(3) Antioxidants neutralize free radicals, which contribute to a huge variety of ailments and many areas of the aging process. A 2015 study published in Advances in Nutrition found selenium to strengthen the immune system. (4)
Maintaining Testosterone Production
Selenium is sometimes considered important for optimal testosterone levels, and some research has suggested that the mineral may improve testosterone levels and/or enhance sperm motility. (5)(6)(7)(8) That said, some research has found supplements to either not affect testosterone levels or even decrease sperm motility. (9)(10) These studies used high doses, about six times the recommended daily intake. Still, more research is needed in this area.
Acne
A small study of 14 patients found that taking 200 micrograms of selenium per day over eight weeks significantly reduced total lesion counts in those with acne vulgaris. (11) The difference is notable but not statistically significant.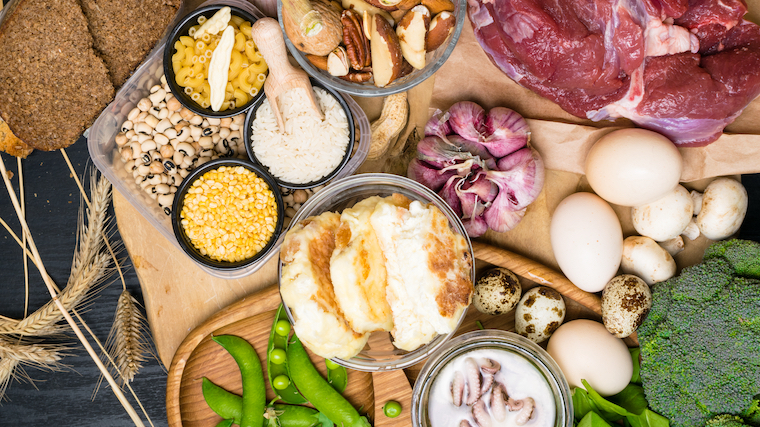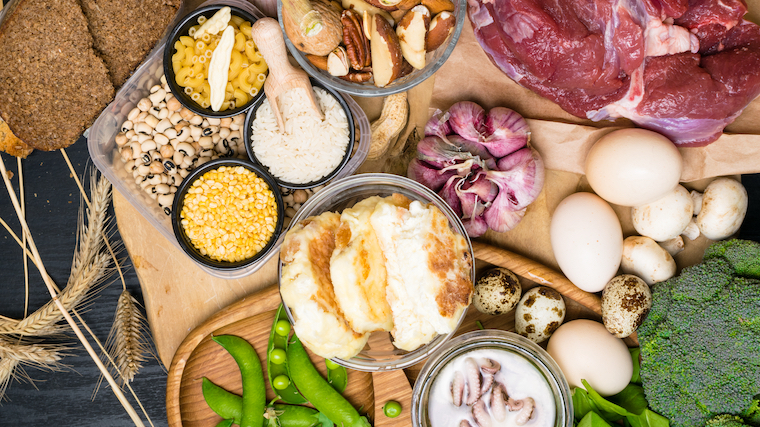 [Related: IIFYM (If It Fits Your Macros): Your Ultimate Guide To This Diet]
What To Consider Before Buying
Taking too much selenium, as in over 1,500 micrograms a day (that's over 27 times the recommended amount), is associated with harm, and 3,000 micrograms can cause direct DNA damage. (12)(13)(14). That said, doses of up to 800 micrograms don't appear to cause harm. (15) —Just one handful of Brazil nuts delivers almost 10 times the RDI for selenium. Note that selenium content does depend on the quality of the soil it's grown in, so it can be hard to know for certain how much is in a serving.
Wrapping Up
While some of these supplements do exceed the recommended intake for selenium, they don't approach harmful levels. They can be taken in a well-balanced diet. As always, though, make sure you speak to your doctor before making any changes to your nutrition or supplement regimen.
References
1. Schnabel R, et al. Selenium supplementation improves antioxidant capacity in vitro and in vivo in patients with coronary artery disease The Selenium Therapy in Coronary Artery Disease Patients (SETCAP) study. Am Heart J. 2008 Dec;156(6):1201.e1-11.
2. Puspitasari IM, et al. Updates on clinical studies of selenium supplementation in radiotherapy. Radiat Oncol. 2014 May 29;9:125.
3. Cai X, et al. Selenium Exposure and Cancer Risk: An Updated Meta-analysis and Meta-regression. Sci Rep. 2016 Jan 20;6:19213.
4. Steinbrenner H, et al. Dietary selenium in adjuvant therapy of viral and bacterial infections. Adv Nutr. 2015 Jan 15;6(1):73-82.
5. Domosławska A, et al. Improvement of Sperm Motility Within One Month Under Selenium and Vitamin E Supplementation in Four Infertile Dogs with Low Selenium Status. J Vet Res. 2019 Jun 12;63(2):293-297.
6. Vézina D, et al. Selenium-vitamin E supplementation in infertile men. Effects on semen parameters and micronutrient levels and distribution. Biol Trace Elem Res. 1996 Summer;53(1-3):65-83.
7. Scott R, et al. The effect of oral selenium supplementation on human sperm motility. Br J Urol. 1998 Jul;82(1):76-80.
8. Safarinejad MR, et al. Efficacy of selenium and/or N-acetyl-cysteine for improving semen parameters in infertile men: a double-blind, placebo-controlled, randomized study. J Urol. 2009 Feb;181(2):741-51.
9. Hawkes WC, et al. Effects of dietary selenium on sperm motility in healthy men. J Androl. 2001 Sep-Oct;22(5):764-72.
10. Hawkes WC, et al. Selenium supplementation does not affect testicular selenium status or semen quality in North American men. J Androl. 2009 Sep-Oct;30(5):525-33.
11. Sahib, A et al. Effects of Oral Antioxidants on Lesion Counts Associated with Oxidative Stress and Inflammation in Patients with Papulopustular Acne. J Clin Exp Dermatol Res 2012, 3:5
12. Reid ME, et al. A report of high-dose selenium supplementation: response and toxicities. J Trace Elem Med Biol. 2004;18(1):69-74.
13. Brozmanová J, et al. Selenium: a double-edged sword for defense and offense in cancer. Arch Toxicol. 2010 Dec;84(12):919-38.
14. Whanger PD. Selenium and its relationship to cancer: an update. Br J Nutr. 2004 Jan;91(1):11-28.
15. Schrauzer GN. Nutritional selenium supplements: product types, quality, and safety. J Am Coll Nutr. 2001 Feb;20(1):1-4.