Though its popularity has increased in recent years, spirulina has been used as a dietary aid for centuries. This blue-green algae is nutrient-rich, containing ample protein, as well as vitamins B1, B2, B3, among others (1). While more research is needed to back up some of the broader claims about its health benefits, there is evidence that spirulina may be an effective antioxidant as well as potentially useful in a number of other ways (2)(3).
Spirulina supplements are widely available today in pill or powdered form. Some folks prefer to mix the powder with smoothies or in other recipes, while others find the smell to be a bit too seaweed-ish to handle, and prefer the pill form. Third party testing on purity levels for spirulina is not available for every supplement, and so it can be difficult to know if they're as pure as their manufacturers assert. That said, when looking at the various spirulina supplements on the market, there are a few factors you can consider to make a wiser decision.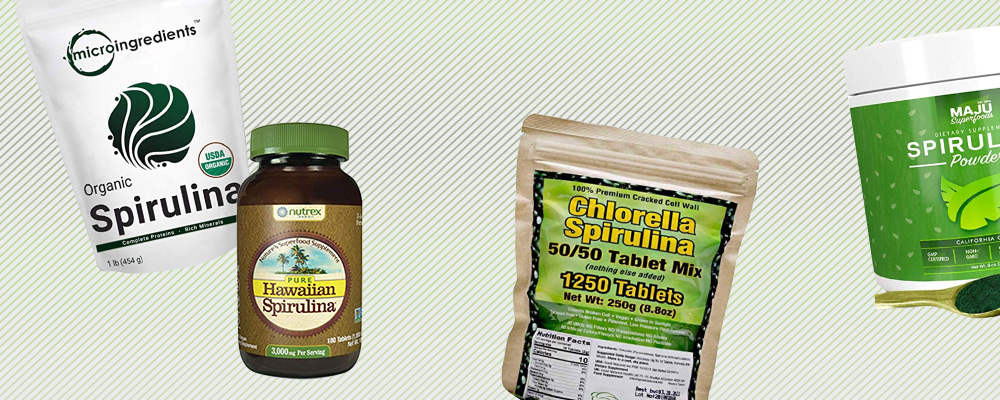 Editors' Choice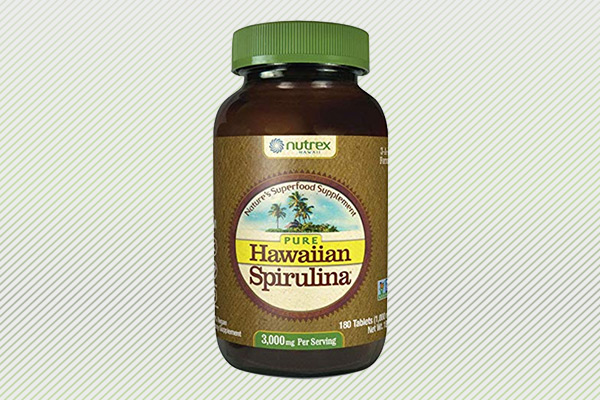 Pure Hawaiian Spirulina Tablets
Pros:
At 1000mg each, it's recommended to take three tablets over the course of a day to meet a daily dose.

Pure Hawaiian's spirulina is made with no fillers, preservatives, or dyes, and is gluten and soy free.

With 2g of protein per 3g serving, this is a very protein-dense supplement.
Con:
Each bottle comes with 180 tablets, meaning only 60 servings per bottle. 
Best Small Tablets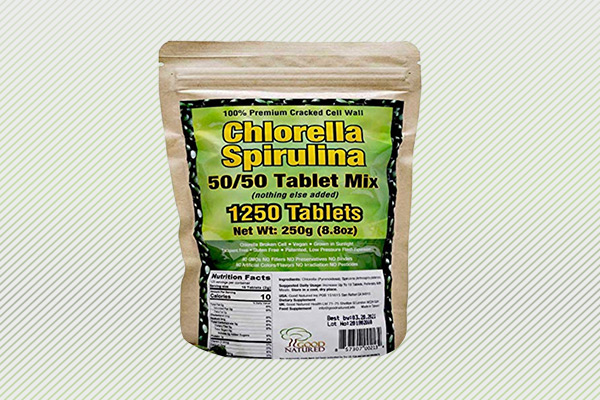 Premium Chlorella Spirulina Tablets
Pros:
The small tablet size is designed to make for easier swallowing.

With 1g of protein per 2g serving, this is a pretty solid source of protein. 

Made with no fillers, GMOs or pesticides. 
Cons:
Though the small tablet size may make for easy swallowing, the suggested serving requires 10 tablets to be taken throughout the course of the day, a regimen that might not be for everyone.

With 125 servings per container, this is one of the pricier spirulina supplements on the list. 
Contender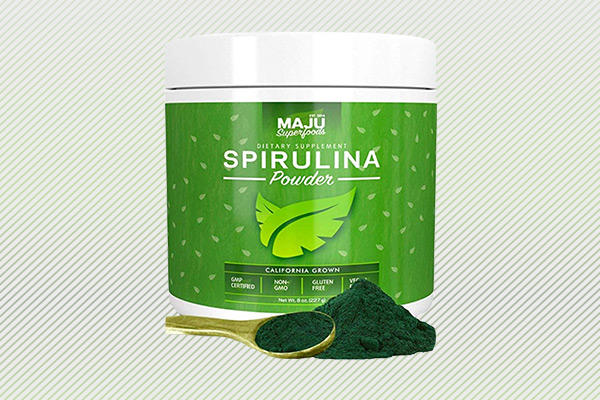 MAJU Spirulina Powder
Pros:
MAJU includes a free eBook of spirulina recipes, giving you the option to use the supplement in a variety of ways.

Each 3g, teaspoon-sized serving of MAJU Spirulina Powder includes 2g of protein, as well as 160% of the recommended daily dosage of Vitamin A. 

MAJU claims that each batch of their California-grown spirulina is lab tested and analyzed for heavy metals and contaminants. 
Con:
Each container includes only 75 servings, meaning you'll need to re-order more powder after only a few months if you intend to take it daily.
Most Affordable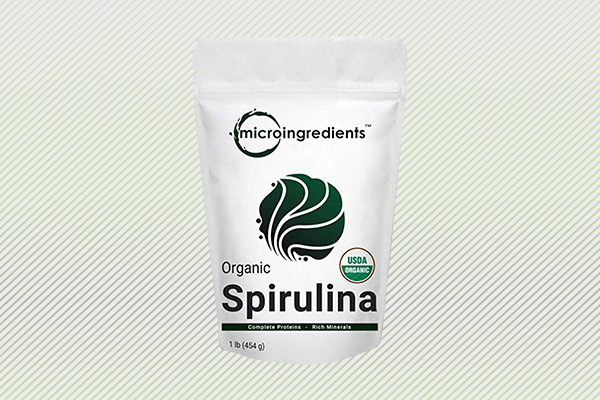 Micro Ingredients Spirulina Powder
Pros:
At a very competitive price point, this is one of the more affordable spirulina supplements on the market.

Labeling indicates that a 3g serving includes only 6 calories, making this one of the least caloric spirulina powders on the market. 

Micro Ingredients Spirulina is USDA Organic and vegan-friendly with no additives or gluten. 
Cons:
At 1g of protein per 3g serving, this is on the low end as far as protein content goes. 

A lot of folks have complained that the seal on the packaging is a bit flimsy, and that the short-handled scoop makes it difficult to access the powder without causing a mess.
Methodology
With such a proliferation of spirulina supplements available, it's important to know what factors to consider when shopping for one. While we're not currently able to rely on third-party lab testing for purity, there are a few things you can glean simply by looking at the packaging.
What's Inside?
When shopping for any supplement, you'll want to try to seek out as pure of a substance as possible. Currently, there's not much third-party testing on spirulina supplements available. As a result, when looking at spirulina, you may want to take a peek at the ingredients to make sure there's no unnecessary additives or coloring agents hiding in there.
Serving Size
Take a look at the label and see what the recommended serving size says. Some pills are smaller than others, meaning you may have to take more to get an appropriate dosage.
Powder vs. Pill
Bear in mind your daily routine and consider if you have the time to fit in an additional drink or if you may be better off taking a few pills everyday.
Taste
Since spirulina is literally an algae, it may carry a bit of a pungent taste for some folks. If you've got particularly sensitive taste buds, the tablets may be a more manageable delivery system.
Price
Divide the cost by the number of servings to get an idea of how much you're paying per serving. This may vary widely across different brands, and may play a factor in your decision making, depending on your budget.
BarBend Tips
Spirulina is a popular source of plant-based protein and has become trendy in recent years. Take a look at the labeling to ensure you're not getting any unwanted extra ingredients.
When there's no third-party testing for purity available, consider what sort of lab testing the manufacturer claims to perform before making a purchase.
If you have a question about the product, ask the folks who made it. A lot of these companies are willing to talk to consumers about what's in their supplements.
While more research is needed to back up some of the wilder claims about spirulina's health benefits, this blue-green algae may be a nice addition to your diet. Be sure to read the labels on each product carefully before adding this supplement to your pantry.
References
Food Composition Databases Show Foods — Seaweed, spirulina, dried. Usda.gov.
Wu Q, Liu L, Miron A, Klímová B, Wan D, Kuča K. The antioxidant, immunomodulatory, and anti-inflammatory activities of Spirulina: an overview. Archives of toxicology. 2016;90(8):1817-1840.
Miczke A, Szulińska M, Hansdorfer-Korzon R, et al. Effects of spirulina consumption on body weight, blood pressure, and endothelial function in overweight hypertensive Caucasians: a double-blind, placebo-controlled, randomized trial. European review for medical and pharmacological sciences. 2016;20(1):150-156.