We receive free products and receive commissions through our links. See
disclosures page
.
Whether it is for training, part of a healthy lifestyle, or just simply for fun, swimming is a great exercise that puts less stress on the body than many land-based sports. Since it is an activity that is predicated on efficient movements, it can be super helpful to wear a watch that tracks the swimmer's performance. Water-resistant watches are also great for general durability, especially for those who are outside a lot or work with water.
With the advent of smartwatches, there are lots of new ways to measure performance while in the pool. That being said, some of the tried-and-true lines of digital watches still have a lot to offer. Because people wear water-resistant watches for various reasons, it can seem like a lot to sift through all the options out there. We have identified our favorites and how we came to these conclusions below: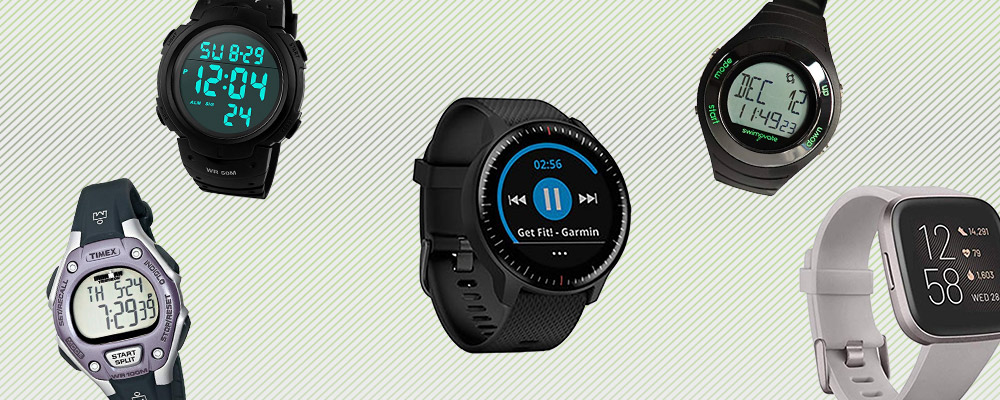 Editor's Choice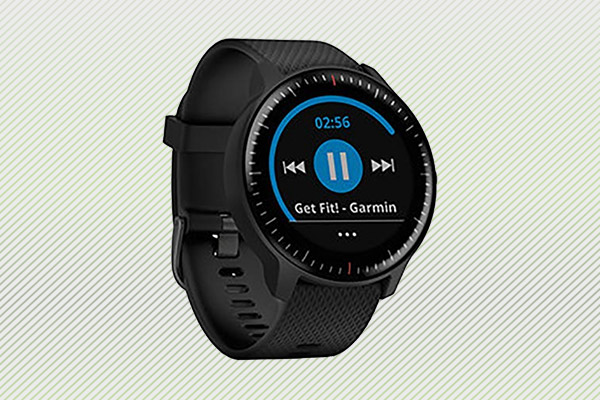 Garmin vívoactive 3 GPS Smartwatch
Pros: 
Tracks laps. This watch can track the strokes and laps accomplished, the time, and the distance traveled while training in a pool. If manually programmed, it can be used to track distance in open swimming as well.

Style. This smartwatch sports an elegant design that closely mimics the look of analog watches. It is available in six different looks, mostly with black, white, or a granite band.

Low backlight. There is an option to alter the backlight brightness. This helps for adjusting to different light environments and to extend the battery life.
Cons:
Maps are not intuitive. The GPS on the watch works well, but the program to work the apps is tedious to install and can take some getting used to operating.

Touch screen can be sensitive. This smartwatch has lots of different functions that can be accessed from the touch screen. Unfortunately the screen is a bit sensitive to touch, so it is easy to accidentally access the wrong program.
Garmin vívoactive 3 GPS Smartwatch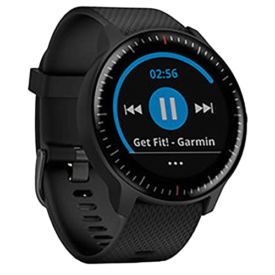 Garmin vívoactive 3 GPS Smartwatch
This smartwatch from Garmin is designed for sports training and especially well-suited for triathlons and other competitions. It is durable and waterproof, while featuring several training modes and accurate GPS readings for fitness tracking.
The Contender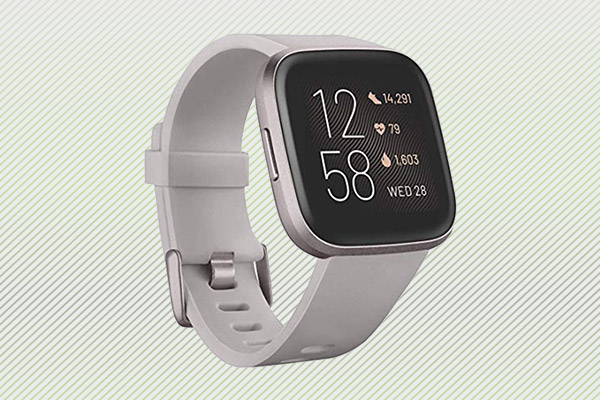 Fitbit Versa 2 Health & Fitness Smartwatch
Pros: 
Calories. This offering from Fitbit not only tracks distance, laps, and time, it will also report the calories burned while swimming. This can help swimmers get a complete picture of their training efficiency.

Voice control. This watch is powered by Amazon's Alexa voice control and can be used to aid training by setting alarms and timers. It can help access the web and to access other features of the watch.

Always on display. There is a great option on this watch that keeps the display powered at all times. This is very helpful when swimming, as there is no need to touch the watch to get a time check.
Cons:
No GPS. This smartwatch needs to be connected to a smartphone in order to have GPS tracking. This means it won't automatically track swimming distance unless the watch is in swim mode.

Hard to change bands. The bands are difficult to change out. There are cool options available though, so it might be worth the effort.
Fitbit Versa 2 Health & Fitness Smartwatch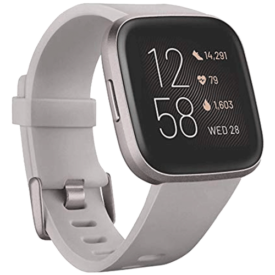 Fitbit Versa 2 Health & Fitness Smartwatch
The Fitbit Versa 2 is a smartwatch that is designed to help track and monitor all sorts of workouts, swimming included. This watch is voice-controlled and has many options for music service.
Best for Pool Training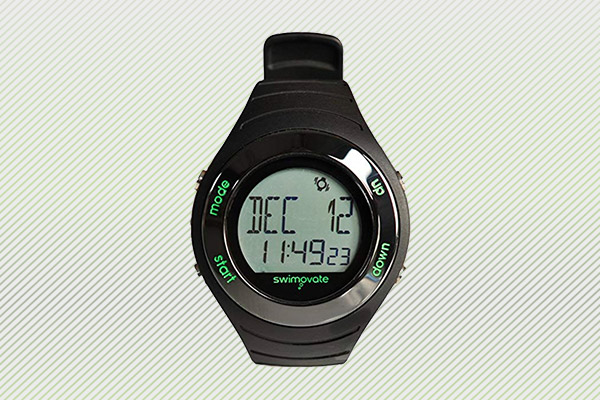 Swimovate Poolmate Live Lap Counter Swim Watch
Pros:
Vibration. This product has a neat function where it will vibrate – or "buzz" – after a predetermined time, number of laps, or distance. This means there is no need to check the watch mid-training.

Download data to a computer. This watch, though simple in design, can be hooked into a computer for a more in-depth training analysis. A separate plug will be needed.

Yards or meters. The distance settings in this watch can be programmed in either the imperial or metric system. This can help adapt to whatever distance the pool is measured in.
Cons:
No frills. This watch is designed for swimming and doesn't offer too many additional functions. It is a great basic watch for swimming and other sports.

Navigating through the functions. It can be tedious to go through all of the settings to make changes, especially compared to more sophisticated watches.
Swimovate Poolmate Live Lap Counter Swim Watch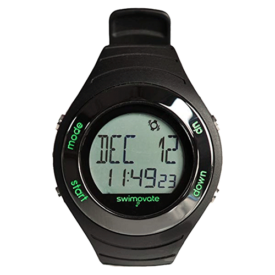 Swimovate Poolmate Live Lap Counter Swim Watch
This watch from Swimovate has great lap-counting and distance-measuring features, including an alarm that goes off once a certain number of laps is met. It is a great watch for dedicated swimmers.
Most Versatile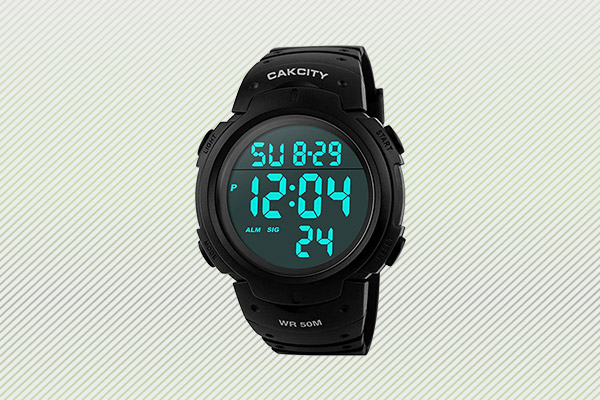 CakCity Men's Digital Sports Watch
Pros: 
Large digits. This waterproof watch (up to depths of 164ft / 50m) features large digits that allow the time to be easily read during lap changes or while treading water. Great for looking at the timer as well.

Camo theme. Several of the watches in this line are made with a camo texture over a base color. This is a subtly unique and well-styled look for the band.

Versatile. This watch is well-suited for water activities, but is also shock resistant and lightweight. It provides a lot of long-lasting value for less cost than many competitors.
Cons:
Can't press buttons while underwater. Be careful not to press any buttons while underwater, as this may allow water to leak in and damage the machinery.

Buttons are sensitive. Some people might find they accidentally bump the buttons while they are getting used to it.
CakCity Men's Digital Sports Watch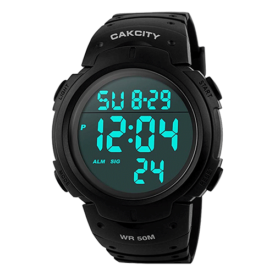 CakCity Men's Digital Sports Watch
This sports watch from CakCity looks and acts sturdy and reliable. It can be taken under water up to 50 meters and features a large typeface for the digits and other data.
Best for Race Training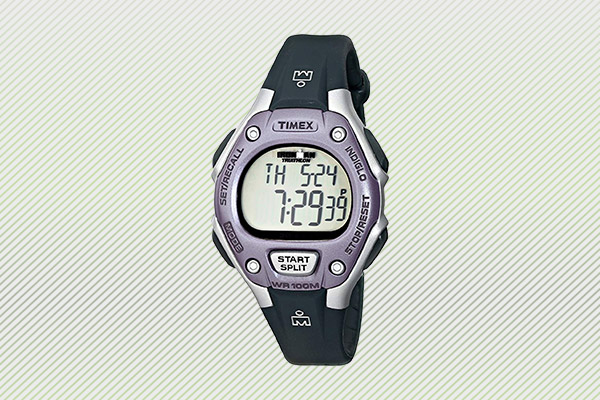 Timex Women's Ironman Classic 30 Mid-Size Watch
Pros: 
Water resistance. The water resistance on this watch is up to 330ft / 100m. This is double the depths that some other swim watches are calibrated for.

13 colors. This watch from Timex is available in a broad selection of colors, patterns, and patterns. The textured patterns on the blue and grey watches are particularly fun.

Lap memory. Those who are keen on beating personal records while swimming will enjoy the 30-lap memory of this watch. This is great for athletes training on land and in water.
Cons: 
Can fog up. Those who swim in the morning may find that the watch is a bit fogged up afterwards while at work.

Gray screen. There isn't much contrast between the digits and the gray screen. This can make it difficult to see in the water.
Timex Women's Ironman Classic 30 Mid-Size Watch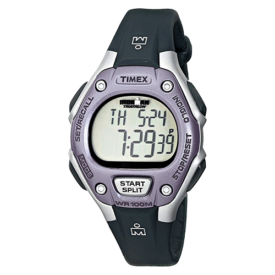 Timex Women's Ironman Classic 30 Mid-Size Watch
This offering from Timex sports a familiar style with many functions that are ideal for race training. It has great water resistance and is available in several colors and patterns.
How We Picked
As much as any sport, swimming performance is mostly based on time. The quickness of each stroke, the time it takes to finish a lap, and the total time are all pieces of information that swimmers use to evaluate their progress. Though the ability to track time is fundamental to training, it isn't the only thing, however, that makes a great swim watch. Here is what we looked at when making our choices:
Connectivity
This is an era when watches can do more complicated tasks than some of the most powerful computers of last century could ever dream of. That being said, there are smartwatches that are equipped with programs that allow some of the most detailed tracking of not only swimming, but a long list of other exercises as well. Some smartwatches can automatically track performance data while swimming, while others will need to be manually programmed to do so.
Most traditional digital watches will not have internet or GPS connectivity and thus will be unable to track performance data. Some exceptions apply though; some watches will have the ability to export data via a standard computer cord. Those who want to see accurate training metrics but for a lesser price or less hassle than a smartwatch will have some options out there.
Durability
How long a swim watch lasts depends primarily on how it is used. Some people will probably only use the watch while training in a pool. These watches will probably last a while, as they won't be exposed to extreme weather or physical shocks and probably only a few hours of usage a day. Most swim watches offer too many other nice functions to keep them limited to pool time, however.
The more one spends on a watch typically will say a lot about how long-lasting it will be, though that is not always the case. Several watches that are great for swimming are made out of durable materials (like rubber and plastic) and have reinforced or protected bezels that can withstand punishment. These versatile and low-cost watches are specially designed for training and other physical activities.
Water resistance
Swim watches need some level of water resistance, for obvious reasons. What isn't so obvious is the level of water resistance needed for different types of ways a watch will be used. Those who just simply want a watch to wear while showering, jumping in the ocean, or who frequently wash their hands will have different things to look out for in a water-resistant watch.
Some watches are well-equipped for the water pressure that comes along with deep dives; for watches to use while diving or snorkelling, it is advised to find the deepest rating available, which is usually a bit above 300 feet. Those who will be using the watch in the shower or spa should look for a watch that isn't sensitive to hot water. There are also swim watches that have exposed or sensitive buttons; these will not be best in ocean swimming, as the salt water can damage the watch.
Tips
Not sure which swim watch is right for you? Before diving in, take a look at the suggestions we've compiled below:
Are you training for a race?

Those who are in the depths of training may be looking for a watch that is unobtrusive and offers streamlined time and lap info.
Some types of races, such as triathlons, may require a watch that is versatile and visible in all sorts of environments, not just in the pool.

Are you interested in advanced metrics?

Smartwatches can offer data about swimming performance and general health while swimming, but some have special applications that offer advanced metrics.
Those looking for a new smartwatch may want to find a product that is compatible with particular fitness tracking apps, as some offer cross-compatibility while others don't.