Anyone who has ever taken a tennis lesson will be familiar with the tennis ball hopper. This piece of equipment will help facilitate a tennis practice being much more smooth and seamless. Hoppers allow tennis players to keep any number of balls, sometimes over a hundred, next to them for quick access during warm-ups or drills.
Some hoppers can even help pick up balls between rounds of hitting. While there is a lot of value in having a tennis hopper around while playing, there are certain aspects of each that may make one a better fit for certain tennis situations. We found our favorites; here is how they stack up: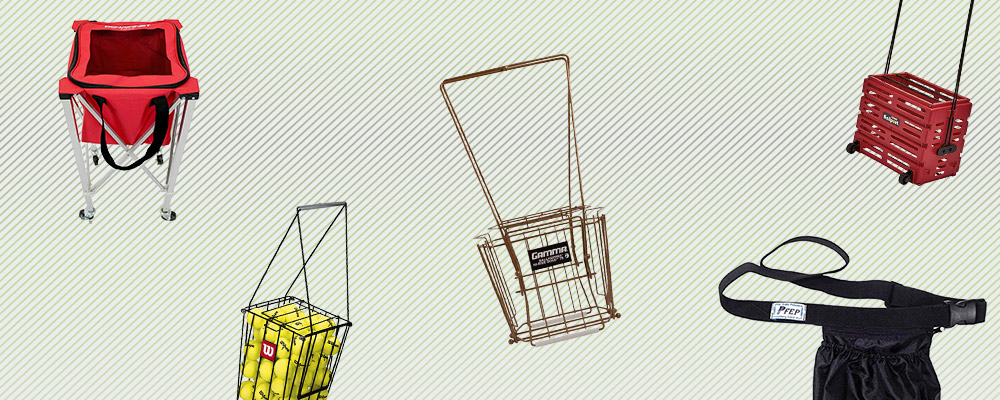 Editor's Choice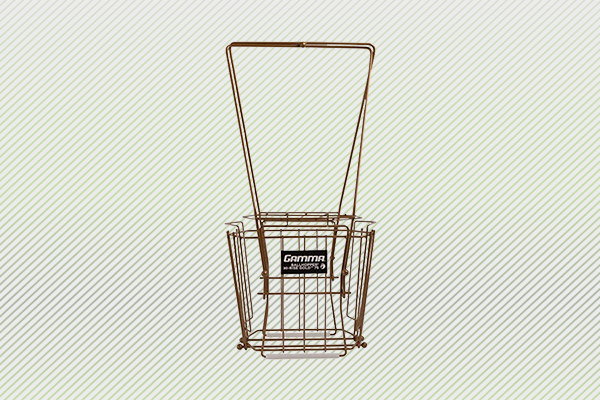 Gamma Sports Tennis Ballhoppers
Pros: 
Size options. This brand of tennis hoppers offers one of the biggest ranges of sizes between its products. Players can choose between hoppers that hold 50 balls all the way up to one that holds 145.

Weather-resistant coating. Each of the hoppers from Gamma Sports is covered with weather-resistant coating. As hoppers will be out in the elements often, they are prone to rust so this coating is great for durability.

Padded handle. Sometimes the metal handles on a hopper can feel harsh on the hands when picking up balls. For those looking for a more comfortable experience picking up tennis balls, the Gamma Pro 90 has a padded handle. 
Cons:
Heavier. The tennis hoppers from Gamma are a bit heavier than some similar competitors. They may be studier, however.

Hard to fit the exact number of balls. It can be difficult to get the exact number of balls each hopper is advertised to fit. By the time the last few balls are being picked up, they are really being squeezed into the hopper.
Gamma Sports Tennis Ballhoppers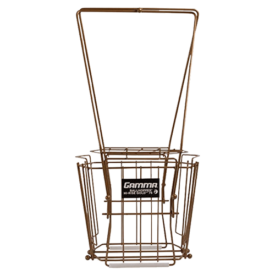 Gamma Sports Tennis Ballhoppers
The tennis ball hoppers from Gamma Sports are durably made and available in a number of sizes. Various offerings from this brand have padded handles, locking handles, or wheels.
The Contender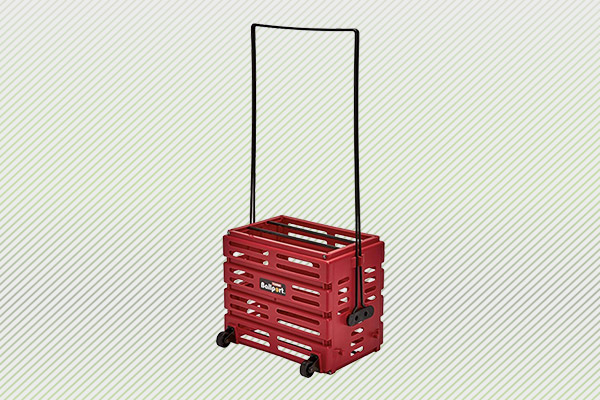 Tourna Ballport Deluxe Tennis Ball Hopper
Pros:
3 colors. These hoppers come in three colors, red, black, and blue. This can be helpful when organizing balls and drills for tennis practice.

Wheels. This line of hoppers from Tourna has a pair of wheels on one side of the hopper. This makes transport easier, especially when the hopper is heavy with balls.

High profile. This hopper stands a bit over 33" above the ground. This higher profile may prevent players from needing to bend over to grab the next ball as is common with some other hoppers.
Cons:
Handles could be longer. Though this product is already longer than several other hoppers, the handles still might be too short to allow the hopper to roll comfortably. Players may need to bend a bit to roll this product.

Assembly. This hopper does not come pre-assembled. It may take a little longer to assemble than one would guess it would take.
Tourna Ballport Deluxe Tennis Ball Hopper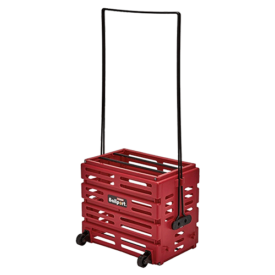 Tourna Ballport Deluxe Tennis Ball Hopper
These hoppers from Tourna feature convenient wheels, locking handles, and a lightweight design. They are available in three different colors.
Best for Teams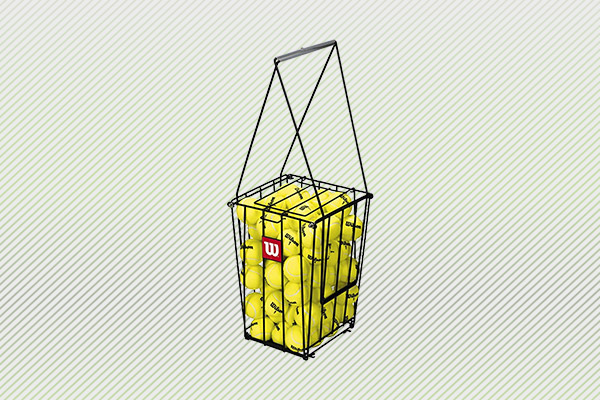 Wilson Tennis Ball Pick Up Hopper
Pros: 
No spill lid. The top lid of these hoppers is designed to not let balls fall out during transport, storage, or even if the hopper is accidentally knocked over during practice.

Lightweight. The graphite used for this line of hoppers is a rather lightweight material, so this product weighs a sizable amount less than similarly designed hoppers.

Folds flat. This hopper is easy to transport, as it can fold flat. This is great for those who will be traveling with their hopper often.
Cons:
No wheels. This line of hoppers does not have wheels included. This can make carrying a full basket a bit more tedious.

Might need maintenance. Some may find that the screws may become loose over time and will need to be tightened.
Wilson Tennis Ball Pick Up Hopper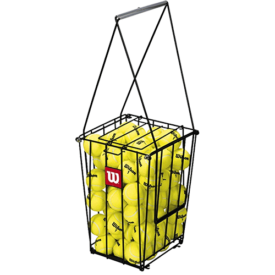 Wilson Tennis Ball Pick Up Hopper
The Wilson Tennis Ball Pick Up Hopper is a basic unit that comes at a very competitive price, so it can be bought in bulk if need be. It is made of a sturdy and lightweight graphic material and can be transported easily.
Best for Travel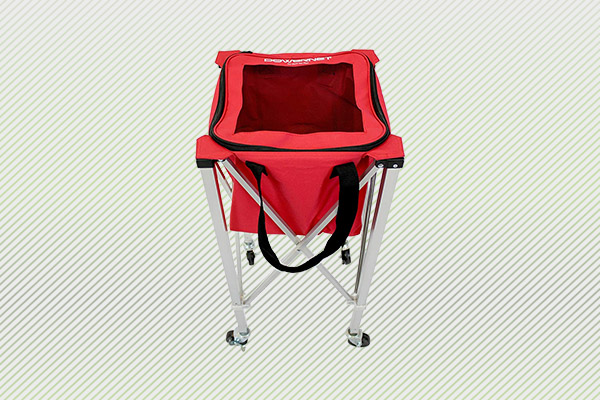 PowerNet Wheeled Ball Caddy Cart
Pros: 
4-wheel design. This ball hopper has four wheels, one on each corner, making for easy transport around the tennis court.

35" high. This is one of the tallest ball hoppers available. This makes reaching down for a ball a bit more convenient and allows for quicker play.

Carry bag. This hopper folds up quickly into a compact line shape and can then be stuffed into the included carry bag. This is great for transporting back and forth to the courts.
Cons: 
Doesn't help pick up balls. While this hopper has many benefits over traditional metal hoppers, this product does not help pick up balls as the metal ones do.

Not as durable. Because this product relies on cloth rather than metal, it may not be as durable. It will need to be handled a bit more carefully.
PowerNet Wheeled Ball Caddy Cart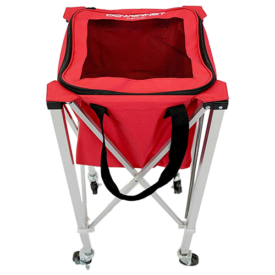 PowerNet Wheeled Ball Caddy Cart
The PowerNet Wheeled Ball Caddy is a great storage hopper with a high profile and a capability of storing 140 tennis balls. It can be folded easily and transported in a carry bag.
Best Hopper Bag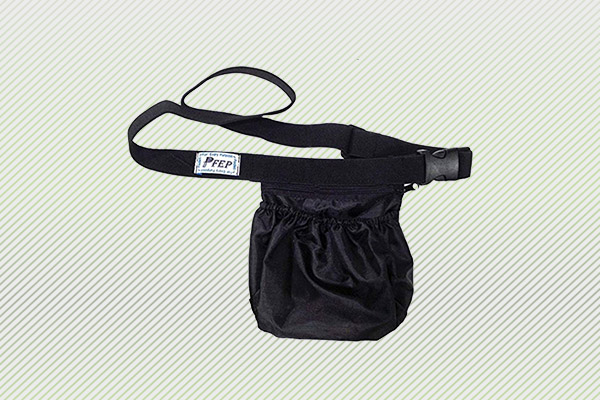 SMACD Tennis Ball Holder Bag
Pros: 
Will fit most people. This hopper bag has an adjustable strap and buckle that can accommodate waists from 24 to 40". The bag will rest on the hips during play.

Replaces pockets. Those who are playing tennis without pockets or who don't like having tennis balls in their pockets may have found a solution. This bag can hold two tennis balls and be a pocket replacement.

Great for travel. While this product is intended for use as a tennis ball holder, it can also double as a travel bag. It can fit dear items like some cell phones, wallets, and keys.
Cons: 
Only fits 2 balls. Though it is a convenient piece of equipment to have on the tennis court, it would be amazing if it had space to hold a few more balls.

Can be hard to open at first. The bag itself can be hard to open at first, especially when not looking (like when serving). It might take some getting used to.
SMACD Tennis Ball Holder Bag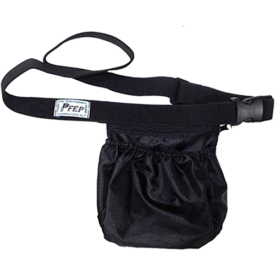 SMACD Tennis Ball Holder Bag
SMACD's Tennis Ball Holder Bag is a great option for those hoping to have a few extra tennis balls on their person or don't have pockets with their outfit. It is especially useful when practicing with only a few balls but too many to keep just in pockets.
How We Picked
Deciding on which tennis hopper to get can involve choosing from a few different types of hopper. However, often times a combination of different hoppers can really make the most sense. With that in mind, here are the most important factors we thought warrant consideration:
Size
The size of a tennis ball hopper is truly based on the needs of the players using it. It can be clear that some situations will require a lot of balls. One-on-one tennis lessons, serving practice, and practices with lots of participants may require lots of balls.
Many manufacturers make ball hoppers that fit over 100 balls. However, not everyone will need a hopper that big. Some may only need a dozen or so balls, and may opt for a lighter-weight and easier to maneuver hopper. There are tennis bags that only hold a few balls but that may be perfect for certain players, like those who don't have pockets.
Ease of use
Tennis hoppers are great tools – if they are working right. Based on what design it is, a tennis ball hopper may have some areas where it can be a bit cumbersome to use. There are many moving parts of a hopper, and each of these can play a part in how useful the hopper is.
Basket hoppers often have handles that can fold down to serve as legs as well. While a convenient feature, sometimes these handles can have an uneven feel as they transform to legs, getting stuck in place or being difficult to secure. It's also important to pay attention to the assembly process; the more that needs to be assembled, the more likely it may need maintenance at some point.
Material
While people might think of a tennis hopper as being made of metal wiring, there are a few ways they can take shape. Most tennis hoppers are made of metal or graphite. Both of these materials provide lightweight stability. Metal or graphite wiring are also commonly used as the component that picks up balls, as the balls squeeze through the wires into the basket.
Plastic hoppers can serve much the same purpose, but may feel a bit clunkier. They will not rust, however, and can be much lighter weight. Meanwhile, cloth hoppers may be the easiest to travel with and can be used as a basket beyond tennis due to their flexible shape.
Tips
Not sure which tennis hopper is right for you? Here are some things to consider:
Are you just starting tennis or do you already play?

Beginners will probably be taking lessons with a pro or in a class, but if not, a basic hopper is a great starting tool.

For those on a team or already playing a lot, it may make sense to get a larger hopper. This can store more balls and lead to less practice interruptions.

How many people will be using this hopper?

While a large hopper is good for certain drills, it's use is usually limited to one court at a time.

If you are needing hoppers for a few courts at a time, it may be wise to purchase several smaller hoppers for a lower cost than a bigger one.