Tyrosine is an amino acid that's naturally produced by the body and is also found in many high-protein foods, including cheese and meats. It serves a number of roles in the body, including helping to produce dopamine and adrenaline. While most folks who follow a well-balanced diet probably receive enough tyrosine on a daily basis, it's also widely available as a supplement.
Although more research is needed to make any definitive claims, there is some evidence that indicates tyrosine may help some perform in stressful situations (1) (2). Since the body slows down production of neurotransmitters under duress, a supplementary amount of tyrosine may help make up the deficit and keep things clicking. It may be wise to consult with a medical professional before starting up on tyrosine. However, if it turns out you could benefit from this amino acid supplementation, check out our selections for the best tyrosine supplements on the market.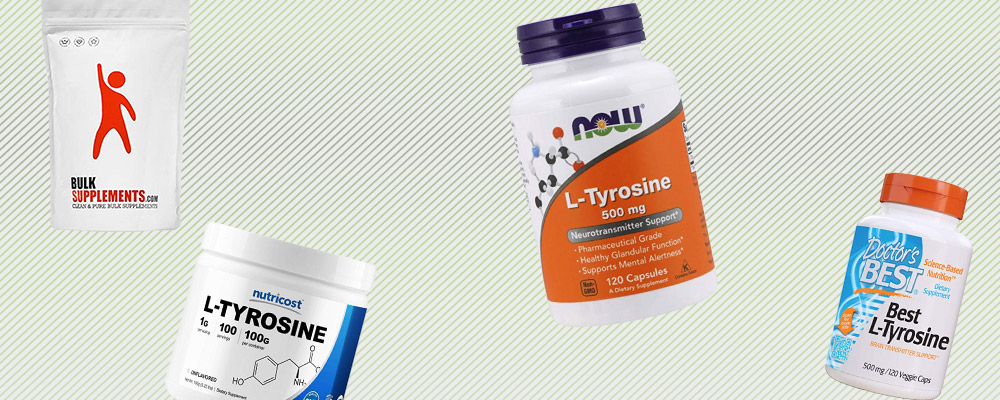 Best Capsules: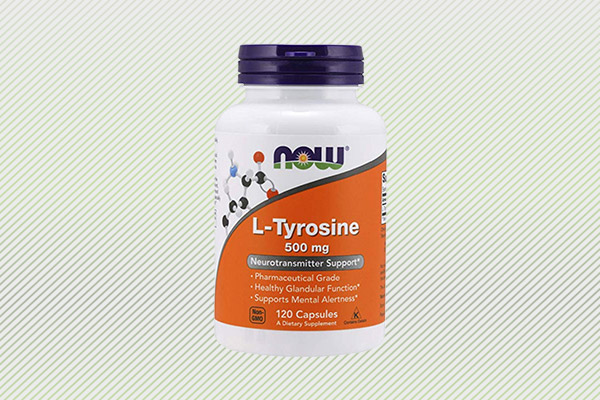 NOW Foods Tyrosine
Pros:
Each capsule contains 500mg of tyrosine.

From a cost-perspective, this is among the most competitively priced tyrosine supplements on the market.

GMO-free and made in a Good Manufacturing Practices facility.
Cons:
Since bovine gelatin is used to make these capsules, this supplement is not vegan-friendly.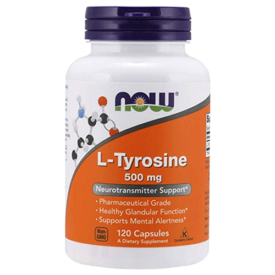 Looking for a straightforward source of tyrosine in an affordable capsule? Check out this offering from NOW Foods.
Consider: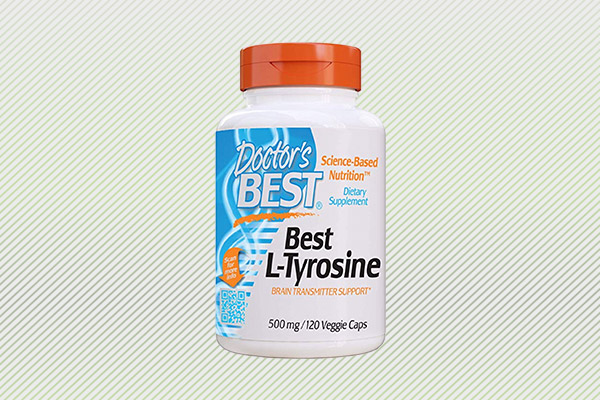 Doctor's Best L-Tyrosine
Pros:
Doctor's Best L-Tyrosine contains 500mg of l-tyrosine per serving. 

Capsules are made with modified cellulose, making this a vegan-friendly supplement.

Third party tested for purity, and made with non-GMO ingredients. 

Competitively priced. 
Cons:
Capsules may be tough for some to swallow.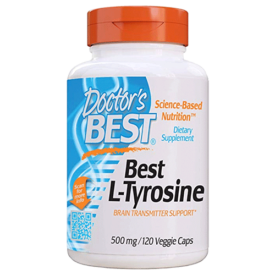 Doctor's Best offers encapsulated l-tyrosine at a very reasonable price point. With 500mg per serving, this supplement may be ideal for folks looking to augment their tyrosine while sticking with a vegan diet.
Best Powder: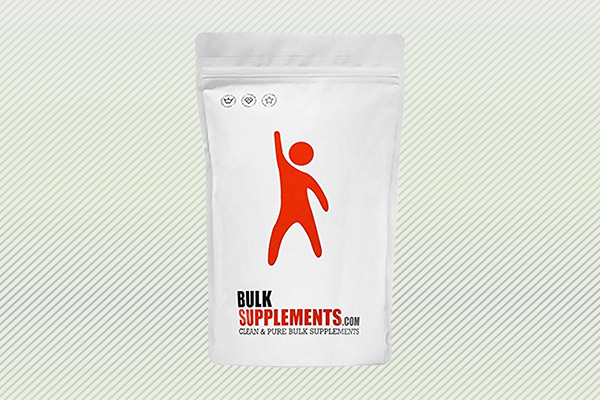 BulkSupplements L-Tyrosine
Pros:
Each ¼ tsp serving contains 400mg of powdered l-tyrosine. 

Tasteless, vegan-friendly powder mixes easily with any liquid.

BulkSupplements L-Tyrosine is 3rd party lab tested for purity.

With 2500 servings per container, this is a very competitively priced supplement. 
Cons:
Depending on your routines, mixing a powder into a drink could be a bit time consuming or cumbersome. 

No scoop included. 
BulkSupplements L-Tyrosine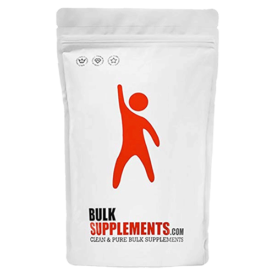 BulkSupplements L-Tyrosine
Those who prefer to take their supplements via liquid rather than capsule might want to check out the powdered offering from BulkSupplements. Available at a very reasonable price, this powder is lab tested for purity and includes enough servings to last for quite some time. 
Higher Dose: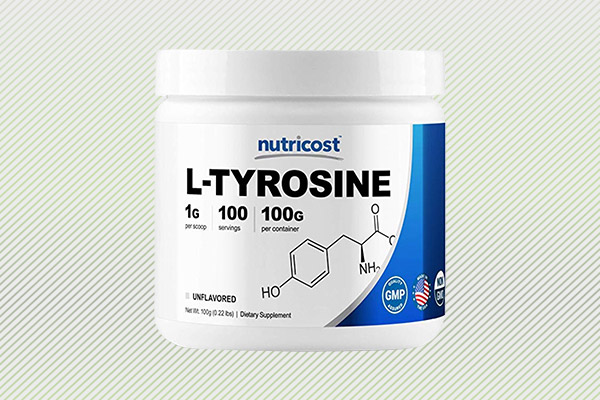 Nutri-Cost L-Tyrosine
Pros:
Each scoop-sized serving of Nutri-Cost's L-Tyrosine powder contains 1 gram L-Tyrosine, a higher dose than most other manufacturers offer.

Container includes a scoop, making it easy to take this powdered supplement.

Third party tested for purity and made with non-GMO ingredients. 
Cons:
Supplementing via powder may be a bit of a pain for folks who are constantly on the run.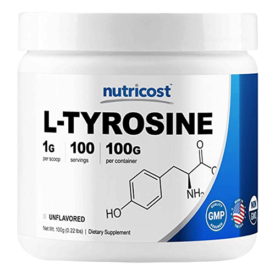 Folks interested in L-Tyrosine may want to check out this powdered supplement from Nutri-Cost. Featuring 100 servings per container, this 3rd party tested supplement may be a solid option for folks looking for tyrosine supplementation.
Methodology
L-tyrosine is a non-essential amino acid that may help in the production of neurotransmitters, particularly when the body is experiencing stress. As with any supplement, it's wise to consult a medical professional before committing to this amino acid. However, if l-tyrosine makes sense for you, there are a few key features to consider while shopping.
Purity
As with any supplement, it's important to know what ingredients are used in its production. Unfortunately, independent third party testing on l-tyrosine is not widely available at this time. However, take a look at the labeling to ensure no unnecessary fillers or artificial flavors have been added to your supplement.
Form
L-Tyrosine is most commonly available in powder or capsule form. Ultimately, the decision here comes down to personal preference. Folks who are constantly rushing about may not have time to mix a powder into a liquid, while some may prefer drinking a supplement as opposed to swallowing capsules.
Dosage
Consult with a medical professional about how much l-tyrosine to take at one time. Many tend to take amounts ranging from 500mg to 2g at a time, but higher doses may result in gastrointestinal discomfort for some.
Cost
Divide the total cost of a product by the amount of servings inside to determine the value of a given offering.
FAQs
What does l-tyrosine help with?
L-tyrosine is an amino acid that helps create dopamine, adrenaline, and other neurotransmitters. For some folks under certain conditions, this may have an impact on performance under stress. 
Can you take too much l-tyrosine?
It's wise to consult a medical professional about l-tyrosine, as high doses of it could have negative effects for folks with certain conditions. 
What is the best time of day to take l-tyrosine?
L-tyrosine helps many folks see an uptick in adrenaline and dopamine. As a result, taking it at night before bed may not be the wisest choice. 
Does l-tyrosine help with anxiety?
Folks suffering from chronic anxiety should consult a medical professional. There is some evidence that shows l-tyrosine may help certain folks perform better under stressful conditions, but more research is needed. 
BarBend Tips
Start slow. If possible, try a half-dose the first time taking l-tyrosine to clock how your body responds.

Consult a medical professional to make sure supplement with l-tyrosine is right for you.

If you're looking to improve overall health, regular exercise and sleep is as important as any supplement.
L-tyrosine is a nonessential amino acid which may have some interesting effects for some folks. While many get enough of this protein building block through their diets, for some, supplementation may be worth considering.