We receive free products and receive commissions through our links. See
disclosures page
.
Plant-based recipes can be either a versatile addition to a chef's arsenal or the bedrock of a dietary lifestyle change. Whether for health, political, economic, or taste reasons, there are many people who opt for a diet mainly consisting of plants or even entirely plant-based. Meals that qualify can be as simple as a salad or as rich as a fine-dining main course.
Vegan cookbooks often times will focus on both the simple, common, and attainable, making cooking in a plant-based style easier for new chefs. Other texts strive to recreate non-vegan favorites but use some gastronomic ingenuity to make them totally with plants. With such a wide range of cookbooks – and so many different types of recipes possible – it can be difficult to pinpoint which text might be the most helpful. We've examined some of the leading offerings; here is what we discovered: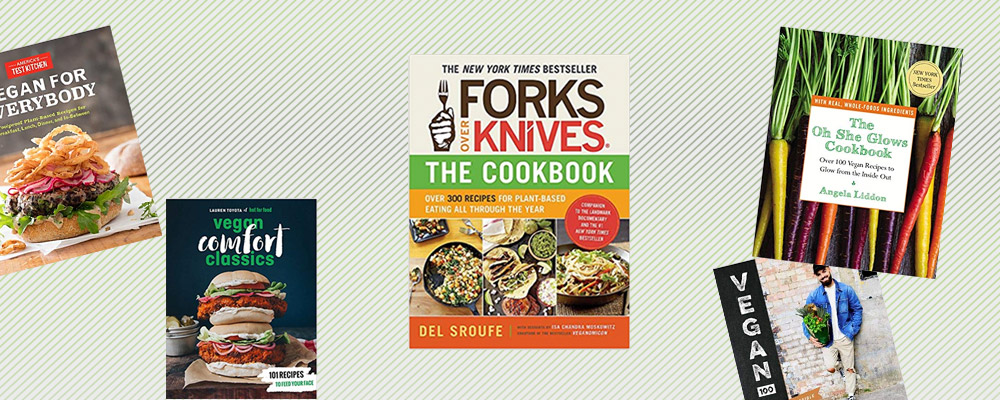 Editor's Choice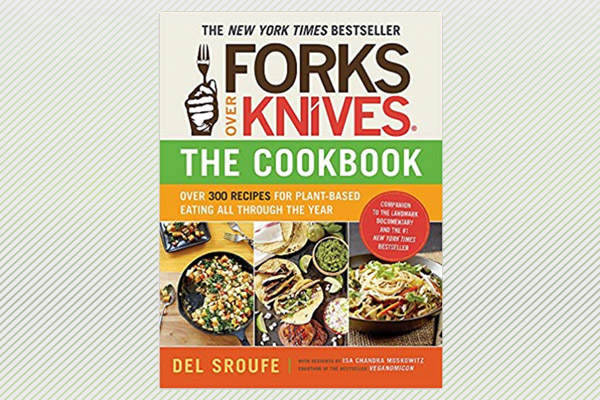 Forks Over Knives – The Cookbook: Over 300 Recipes for Plant-Based Eating All Through the Year
Pros:
Over 300 recipes. This cookbook has a comprehensive collection of recipes. Everything from wraps, spreads, salads, breakfasts, dinners, desserts, and everything in between is included.

Basics. The first collection of recipes in this book has a wide range of basics that can act as building blocks to any dietary routine. These are sauces and stocks that can be used with many different recipes, both from this book and from the home chef's imagination.

Simple and complex recipes. While many cookbooks tend to lay on one side of the simple and complex line, this text straddles both. With a diverse array of recipes, readers of all stripes should be able to find meals that fit their comfort in the kitchen.
Cons:
Lots of nightshade. Many of the recipes in this book contain food items from the nightshade family. Those who need to limit those foods will need to use discretion.

Lacking nutritional information. This book does not contain nutritional information for each recipe. For those concerned about getting enough protein, they will have to do outside research to come upon that information.
Forks Over Knives - The Cookbook: Over 300 Recipes for Plant-Based Eating All Through the Year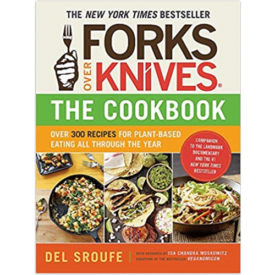 Forks Over Knives - The Cookbook: Over 300 Recipes for Plant-Based Eating All Through the Year
A cookbook from the creators of the documentary of the same name, this text provides a varied mix of recipes for all times of day and all seasons of the year. Included are a section on basics that can be applied with many types of meals and complete meals that can satisfy individuals and whole families.
The Contender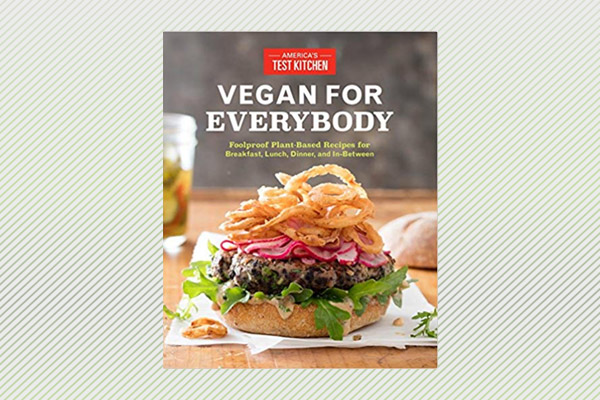 Vegan for Everybody: Foolproof Plant-Based Recipes for Breakfast, Lunch, Dinner, and In-Between
Pros:
Substitutes. Before the authors dive into the recipe portion of the book, they spend time explaining adequate plant-based substitutes. They offer vegan-friendly suggestions for dairy and egg products, while including a thorough explanation of how baking can be performed with only using plant products.

Photographic info. A great aspect of this text is that photos are used not only for style and reference, but they are also used for information. Readers can expect photos used to instruct how to prepare certain foods or to give reference as to portion sizes.

"Why this recipe works". Each recipe in this book not only has a detailed explanation of how to get it prepared, but also a rationale on why the recipe was included in the book and why the mix of ingredients achieve a tasty – and vegan-friendly – option.
Cons:
No gluten-free indication. Those readers who are gluten-free may have trouble quickly finding which recipes fit their dietary needs, as there are no labels or other indications as such.

Cost. This is not the cheapest book available for vegan chefs. Even a paperback copy will cost more than double some of its nearest competitors.
Vegan for Everybody: Foolproof Plant-Based Recipes for Breakfast, Lunch, Dinner, and In-Between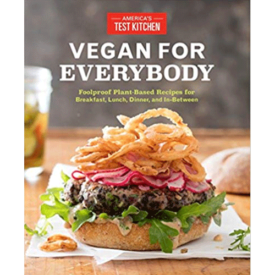 Vegan for Everybody: Foolproof Plant-Based Recipes for Breakfast, Lunch, Dinner, and In-Between
This cookbook provides great information and easy-to-follow instructions for first-time cooks and experienced chefs alike. Each recipe has a thorough explanation of the dish and photographic instructions on how to prepare certain foods are located throughout the book.
Best Bargain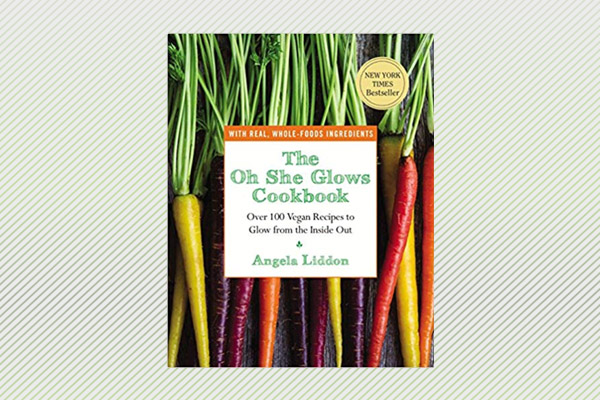 The Oh She Glows Cookbook: Over 100 Vegan Recipes to Glow from the Inside Out
Pros:
Pantry section. The author begins the book with an exhaustive breakdown of what goods should ideally be stocked in a functional vegan kitchen. This is a great resource to have in addition to the recipes.

Accommodates many diets. This cookbook not only has

a great collection of plant-based recipes, but several are adequate for gluten-free, soy-free, sugar-free, and other dietary restrictions. These recipes are labeled as such.

Value. While the spiral-bound version of the book can be priced at a rather high number, the paperback and Kindle versions are relatively affordable.
Cons:
Page layout. Some of the recipes do not fit on a single page and will require users to flip between pages. This can be an inconvenience when in a dicey moment of live cooking.

Some recipes aren't the healthiest. This cookbook has several cream-based, oily, and sugar-added meals. Though not necessarily unhealthy when weighed against other options, readers with certain dietary goals in mind should use discretion when choosing which meals to cook.
The Oh She Glows Cookbook: Over 100 Vegan Recipes to Glow from the Inside Out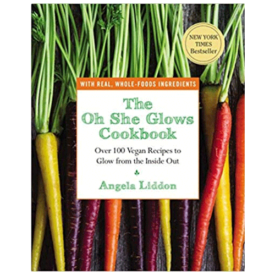 The Oh She Glows Cookbook: Over 100 Vegan Recipes to Glow from the Inside Out
This cookbook by Angela Liddon is an updated version of a well-received book from earlier this century. It is written from the perspective of a vegan chef who wants to make the cooking process approachable, fun, and adaptable to people's varying schedules.
Best for Plant-Based Comfort Foods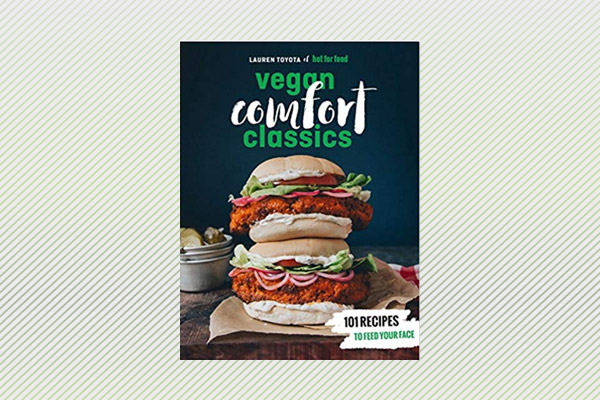 Hot for Food Vegan Comfort Classics: 101 Recipes to Feed Your Face
Pros:
Funny writing. Though not necessarily what most will be looking for in a cookbook, the writing in this book is entertaining, engaging, and really shows the passion the author has for creating delicious vegan food.

Semi-indulgent dishes. The author does not shy away from making foods that closely proximate favorite meat-based indulgences. The bacon recipes, vegan ramen, and rich breakfasts stand out.

High-quality photographs. This book has nice pictures accompanying many of the recipes. The photos are of high quality and complement the text and layout nicely.
Cons:
Recipes already on blog. Those who already follow the chef's blog may be familiar with many of the recipes. Those who care to examine her website or already have been through her recipes may not want to splurge on this book.

Lot of carbohydrates. This book features several recipes that have a high-carbohydrate content. Those looking to have a low intake of carbs may need to make modifications.
Hot for Food Vegan Comfort Classics: 101 Recipes to Feed Your Face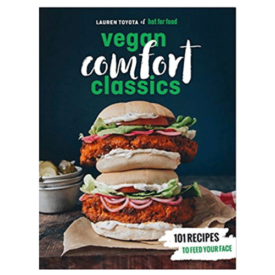 Hot for Food Vegan Comfort Classics: 101 Recipes to Feed Your Face
This humorous cookbook by Lauren Toyota has a clear perspective: eating vegan can be fun, too. The chef uses creative ways to replicate some of her favorite foods, just with plant-based twists.
Best for Restaurant-Style Fare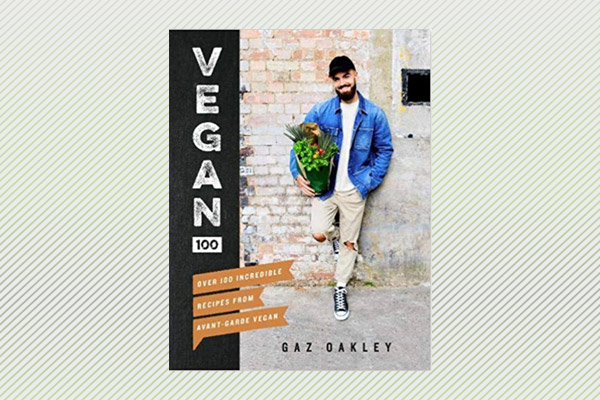 Vegan 100: Over 100 Incredible Recipes from Avant-Garde Vegan
Pros: 
Detailed index. A great feature of this cookbook is the alphabetical index of ingredients included at the end of the text. This will show each of the recipes that contains a certain ingredient, which makes shopping and food consolidation much easier.

Style. The layout, font, photographs, and colors displayed throughout the text are complementary to each other and make navigating the book an easy and pleasant experience.

Kitchen tools. This cookbook has a section in the beginning suggesting a collection of kitchen tools that would make life easier for most chefs. These tools can shave time off of some processes and preparations that are more difficult to perform without the proper equipment.
Cons:
No paperback. Readers will either have to opt for a hardcover book or a Kindle, as there is no paperback version. Some people prefer the lightweight and flexible nature of paperbacks in the kitchen.

Rare ingredients. This book has some recipes that have ingredients that are not commonly found at standard grocery stores. Lecithin, agar agar powder, and kala namak are some of the ingredients that are called for in recipes.
Vegan 100: Over 100 Incredible Recipes from Avant-Garde Vegan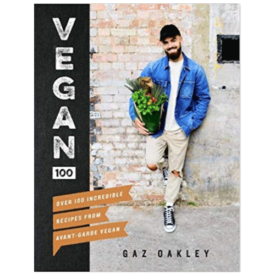 Vegan 100: Over 100 Incredible Recipes from Avant-Garde Vegan
For those looking for a plant-based cookbook that tests the bounds of vegan taste, this might be the cookbook of choice. Chef Gaz Oakley has included many recipes that could easily be in a five-star restaurant.
How We Picked
Vegan – or plant-based – cookbooks can offer a range of recipes that may help someone go meatless one night a week or could potentially form the basis of an entirely new diet. Vegan cookbooks, just like any other cookbook, can be geared towards satisfying more inexperienced chefs or can be catered to those with training and lofty aspirations in the kitchen. We kept that in mind when evaluating these texts. Here are the main qualities we considered:
Tone
Those who have made a pledge to go plant-based often have a personal story surrounding that choice. Whether for health reasons, an aversion to processed foods, a love of animals, or simply for taste, vegans or those who are primarily plant-based will probably find common ground with others who have had similar experiences. This is where the authors of these cookbooks come in.
Some of the more well-known authors have blogs, are documentarians, or otherwise appear in the media as a culinary personality. Of these, many started out their cooking careers not as a vegan, and thus experienced the change in diet themselves. Cookbooks with a strong point of view, typically based off of the author's personal experiences, can help motivate, inspire, and comfort readers going through similar paths or with parallel curiosities and interests.
Production quality
While it would be wise not to judge a book by its cover, it doesn't mean that the visual qualities of a cookbook are unimportant. Features like photography and graphic labels can make a cookbook really sing. The quality of the photography and the placement within the outlays of the text can make a marked difference between books as well.
Font and typeface are important qualities of a cookbook as well. If it is hard to quickly glance at a page and discern the next set of instructions while in the thick of cooking a dish, processes can be accidentally skipped, ingredients not added, or skillets overcooked. The size of the font, the layout on the page, and the contrast with the page coloring can all make reading the text easier or more difficult than it needs to be.
Flavors
Plant-based diets can be focused on very simple recipes that utilize the natural flavors of its component ingredients. These tend to mix different plants with fresh herbs in a variety of blends and with different formats; grain bowls, sautes, sandwiches, and salads are some of the more popular ones. These sort of recipes are great for beginners or those with little time to cook from day-to-day.
Some cookbooks aspire to create vegan dishes that may not even come across as being vegan based on taste. These can be trying to recreate non-vegan favorites or can simply be pushing the limits by combining rare spices with foods that readers may not be familiar with. This type of cooking can be rather complex, but it shows that fine-dining and adventurous meals don't have to be confined to animal-derived ingredients.
Tips
Not sure which vegan cookbook is right for you? Take a look at these tips that may give some guidance as you make your purchase:
Are you already a vegan?

If you have been vegan or eating plant-based food for some time already, it might be prudent to find a book that has a fresh take on vegan dishes or perhaps explores a style of cooking that is unfamiliar.
Readers who are new to the plant-based lifestyle may need a book for beginners. That being said, some chefs may be quite experienced but new to veganism; for them, finding a book that has unique challenges and recipes may be more motivation than deterrent.

Do you have a grocery store nearby?

One challenge of any diet that eliminates commonly found food items is that this limits the viability of certain nearby stores. Those looking for vegan foods may not find certain ingredients at favorite shopping locales.
A way to make this easier is by compiling shopping lists for when you are going shopping at a store with lots of vegan food, and to keep a stocked pantry so that the unique ingredients some recipes call for will always be available.