Vitamin B6, also known as pyridoxine, is a water-soluble vitamin that plays a key role in the body. Notable, Vitamin B6 serves as a coenzyme to allow proper functioning of other enzyme reactions in the body, including those involved in protein metabolism (1). It also plays a role in the creation of red blood cells and neurotransmitters (2). Though more research is needed, some evidence suggests that Vitamin B6 may be a factor in regulating moods (3) (4) (5). Additionally, some research indicates that Vitamin B6 may help mitigate PMS symptoms among certain women, though the results are far from conclusive (6) (7) (8).
For most folks, adhering to a well-balanced diet should be enough to meet the daily Recommended Dietary Allowance of 1.3mg of Vitamin B6 as established by the Food and Nutrition Board. Folks over the age of 50 and pregnant women are encouraged to increase their intake of Vitamin B6 closer to 2mg per day. Vitamin B6 is found in a variety of foods, including chickpeas, fish, chicken, and many breakfast cereals. For some, an additional dosage of Vitamin B6 may be necessary. Before introducing Vitamin B6 supplements into your diet, you should consult with a medical professional. If these supplements are right for you, it's important to be able to distinguish between the many options on the market.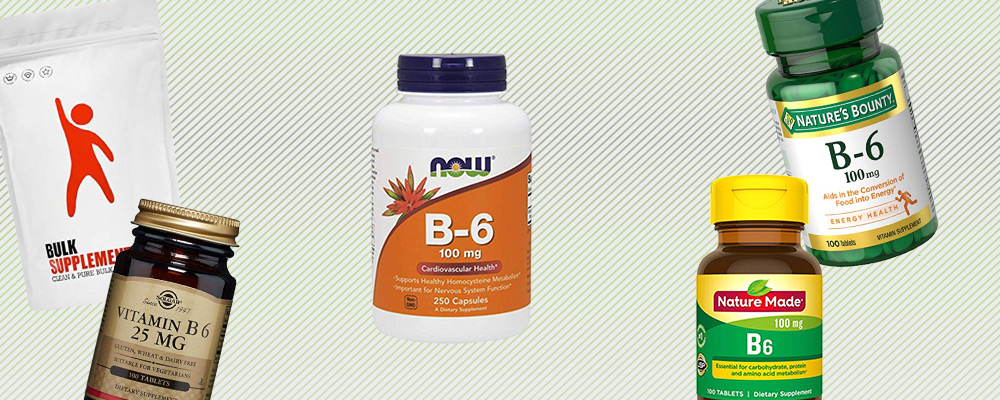 Editors' Choice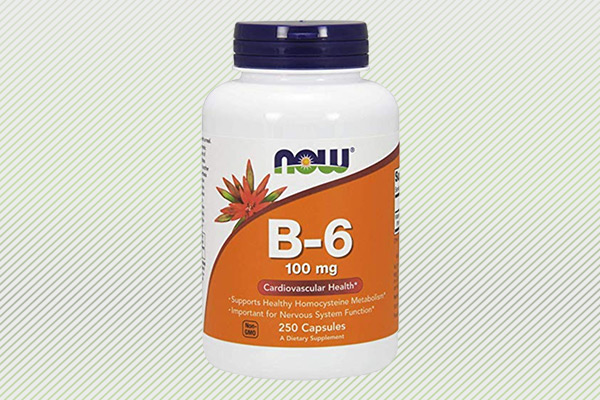 NOW Foods Vitamin B6
Pros:
According to third-party testing from Labdoor, NOW Foods Vitamin B6 is among the most pure Vitamin B6 supplements available. 

At a price point of less than a nickel per capsule, these vitamins are very reasonably priced. 

The manufacturer claims these capsules are meant to support energy level, brain function, and cell metabolism.

Produced in a Good Manufacturing Practices facility.
Cons:
Since gelatin is used in these supplements, they are not vegan-friendly.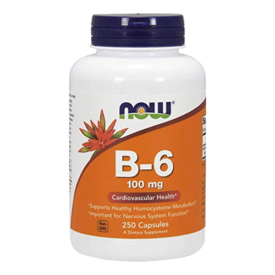 NOW Foods checks in with a very competitively priced Vitamin B6 capsule. Produced in a facility that meets Good Manufacturing Practices standards, each capsule offers 100mg of Vitamin B6 that's been third party tested for purity.
Contender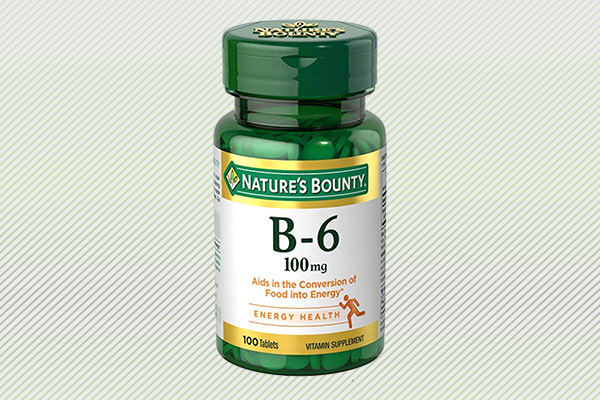 Nature's Bounty Vitamin B6
Pros:
Each pill contains 100mg of Vitamin B6, almost 6,000% of the Recommended Dietary Allowance. 

Nature's Bounty scores very well on third party testing for purity via Labdoor. 

Checking in at about a nickel per serving, these are a very competitively priced supplement.

Nature's Bounty Vitamin B6 pills are vegan and vegetarian friendly.
Cons:
Some reviewers found the small tablets to be a bit dry and difficult to swallow.
Nature's Bounty Vitamin B6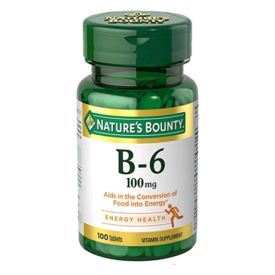 Nature's Bounty Vitamin B6
Sporting a high purity score from Labdoor, Nature's Bounty offers a very solid Vitamin B6 pill. These small tablets are vegetarian friendly.
Calcium Added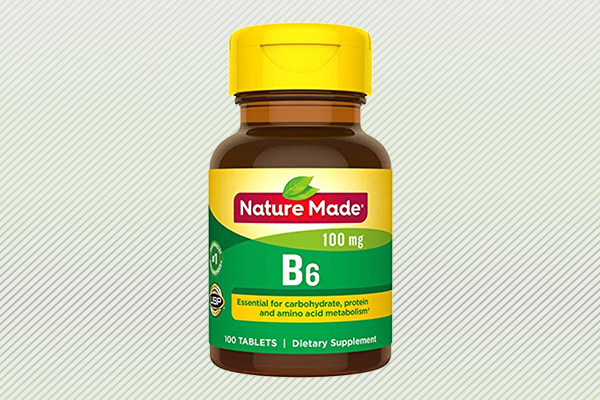 Nature Made B6 Tablets
Pros:
Each tablet contains 100mg of Vitamin B6 as well as 30mg of calcium. 

Third party testing for purity by Labdoor reveal high scores for Nature Made's tablets.

These tablets are made without any color or preservatives added. They're also gluten free. 

At about half the size of a penny, these tablets are designed to be easy to take. 
Cons:
Though reasonably priced, this brand is slightly more expensive on a cost per serving basis than some of the other supplements on this list.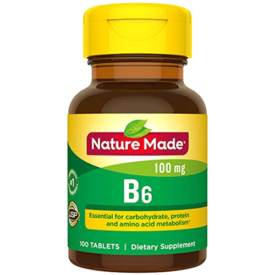 Containing 30mg of calcium per serving, Nature Made's Vitamin B6 tablets are very small and designed to be easy-to-swallow. There's no color or preservatives added to this very straightforward supplement.
Best Bulk Powder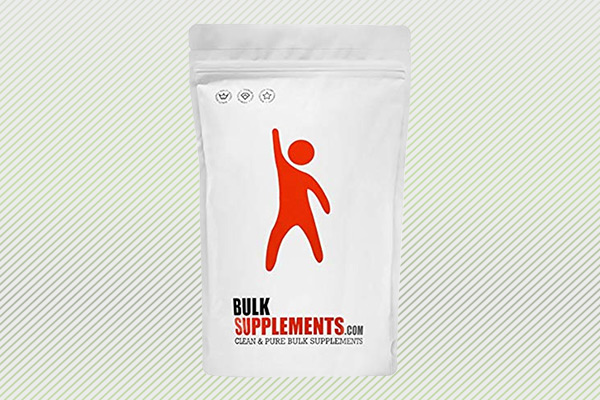 BulkSupplements B6
Pros:
Each container of BulkSupplements B6 contains over 2,000 50mg servings, making this one of the most competitively priced supplements on the market. 

A quick look at the ingredient label reveals that Vitamin B6 is the only thing you're getting with BulkSupplements B6.

A powder enables you to very accurately measure your doses. 
Cons:
To insure accuracy with this supplement, you'll need a milligram scale. Though some folks may enjoy the accuracy of a powdered supplement, others may find this to be a bit cumbersome.

Some reviewers complained that this supplement had an exceptionally bitter taste.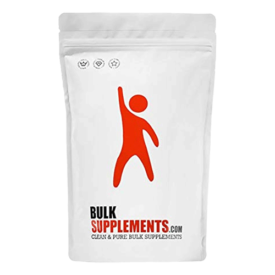 BulkSupplements B6 offers nothing but pure Vitamin B6. With no other ingredients listed and an incredibly competitive price point, this powder is very efficient way to up your Vitamin B6 intake.
Small Dose Tablet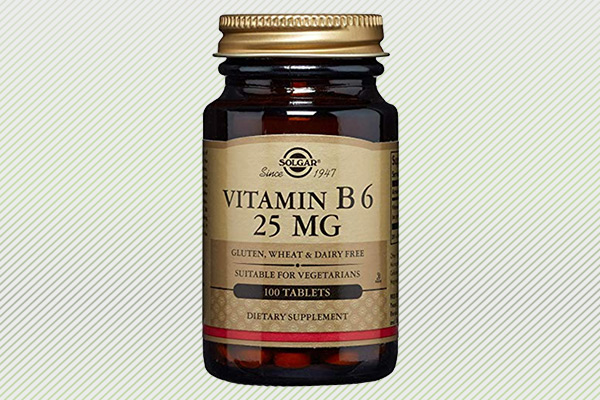 Solgar Vitamin B6
Pros:
Each tablet contains 25mg of Vitamin B6.

These tablets are gluten free and vegan-friendly

Solgar's Vitamin B6 tablets score very well for purity according to third party testing at Labdoor. 
Cons:
On a per milligram basis, these pills are a bit more expensive compared to some of the other items on the market.

Though it may be an advantage for some, each Solgar tablet contains comparatively less Vitamin B6 than many other brands.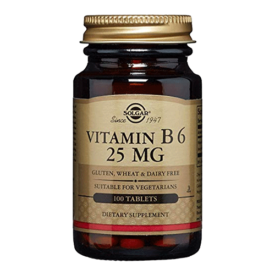 Each Solgar Vitamin B6 tablet contains only 25mg of Vitamin B6, which may be an advantage for some folks, depending on the amount of Vitamin B6 they're looking to ingest. Free of gluten, wheat, dairy, or any artificial flavors, these vegan-friendly supplements are very straightforward.
Methodology
Vitamin B6 is an essential nutrient that aids the body in a number of activities, including helping out your metabolism and in the creation of neurotransmitters that may aid our brain's cognitive abilities. Though Vitamin B6 deficiency is not very common in the United States, some folks may benefit from additional Vitamin B6 in their diets. Consult a medical professional before adding it to your daily regimen. If Vitamin B6 is right for you, it's important to distinguish between some key features when deciding which brand to purchase.
Purity
As with any supplement, it's important to know exactly what you're putting into you body. Check the label for and additional ingredients – such as preservatives, additives, artificial flavoring – that you may not need. When applicable, take a look for third party testing for purity to insure the vitamin you want is the vitamin you're getting.
Form
Vitamin B6 comes in a few different forms – most commonly tablets, capsules or powders. While powders allow you to be very accurate about dose sizes, the process of using a powder may be cumbersome for some. Some find the generally larger capsules harder to swallow, while others complain that tablets can feel a bit dry.
Dose
As excessive amounts of Vitamin B6 can have negative side effects, the FNB has established a daily Upper Limit of 100mg. Many pills include this much per serving, while others have lower levels of Vitamin B6 per tablet or capsule.
Cost
Divide the cost of the product by the amount of servings to get a sense of the cost per serving of each supplement.
BarBend Tips
Before introducing Vitamin B6 supplements to your diet, consult with a medical professional.
If you do add Vitamin B6 to your diet, try to establish a routine to insure you're taking it everyday. It's hard to know if a supplement is having any impact if you're not taking it regularly.
Vitamin B6 is a water soluble vitamin present in many foods and readily available in supplement form on the market. Though most folks in the United States who follow a well-balanced diet will get enough Vitamin B6, some may benefit from adding more to their diets. Consult with a medical professional.
References
Office of Dietary Supplements – Vitamin B6. Nih.gov. https://ods.od.nih.gov/factsheets/VitaminB6-HealthProfessional/. Published 2017.
Hellmann H, Mooney S. Vitamin B6: a molecule for human health? Molecules (Basel, Switzerland). 2010;15(1):442-459.
Clayton PT. B6-responsive disorders: a model of vitamin dependency. Journal of inherited metabolic disease. 2006;29(2-3):317-326.
Hvas A-M, Juul S, Bech P, Nexø E. Vitamin B6 level is associated with symptoms of depression. Psychotherapy and psychosomatics. 2004;73(6):340-343.
Merete C, Falcon LM, Tucker KL. Vitamin B6 is associated with depressive symptomatology in Massachusetts elders. Journal of the American College of Nutrition. 2008;27(3):421-427.
Doll H, Brown S, Thurston A, Vessey M. Pyridoxine (vitamin B6) and the premenstrual syndrome: a randomized crossover trial. The Journal of the Royal College of General Practitioners. 1989;39(326):364-368.
Brush MG, Bennett T, Hansen K. Pyridoxine in the treatment of premenstrual syndrome: a retrospective survey in 630 patients. The British journal of clinical practice. 1988;42(11):448-452.

Fathizadeh N, Ebrahimi E, Valiani M, Tavakoli N, Yar MH. Evaluating the effect of magnesium and magnesium plus vitamin B6 supplement on the severity of premenstrual syndrome. Iranian journal of nursing and midwifery research. 2010;15(Suppl 1):401-405.

‌
‌
‌
‌