We receive free products and receive commissions through our links. See
disclosures page
.
Most people are a lot more familiar with Vitamin C than Vitamin K. A relative newcomer to the nutrition scene — it was only discovered in the 1920s — research remains a little scarce. For years, it was thought that its primary benefit was the role it plays in blood clotting — the "K" comes from the German word for coagulation. But as more research was published, we've learned that it may be an important factor in depositing calcium, helping to ensure that it winds up strengthening the bones. For these reasons, it may be an underrated factor in bone strength and heart health.
As always, it's a good idea to talk to your doctor before beginning a new supplement routine, especially because Vitamin K supplementation might not be recommended for certain people. The nutrient takes several different forms, but K2 is generally considered the most important when it comes to supplementing. Here are the best options on the market.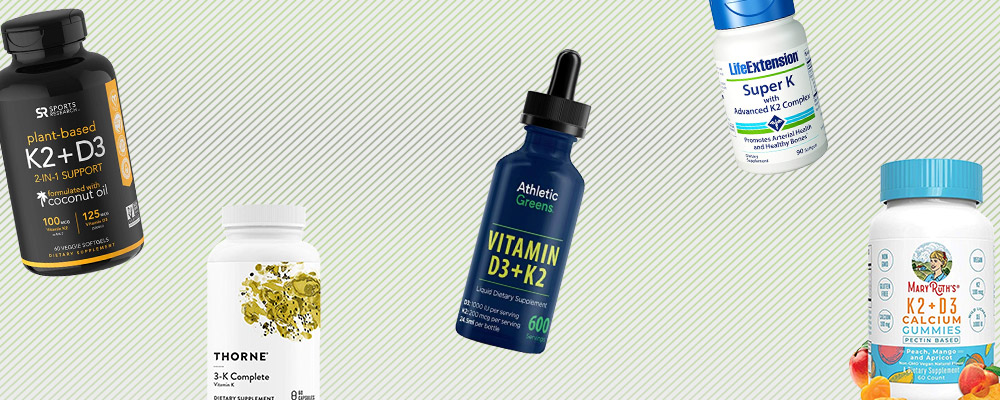 Best Overall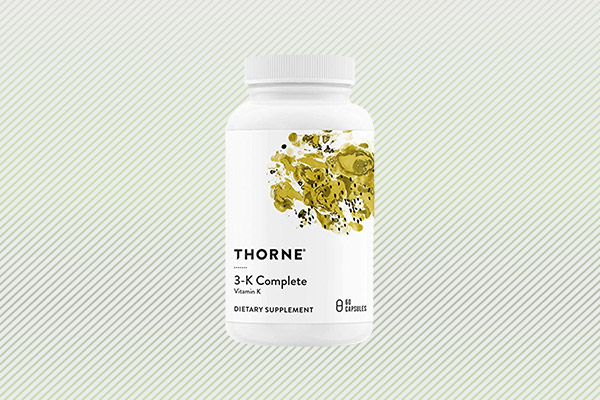 Thorne Research 3-K Complete
Thorne is a company well known for the purity of their supplements, and for those with allergies or sensitivities they can offer great picks: there is no artificial flavors, colors, preservatives, gluten, stearates, rye, barley, eggs, nuts, dairy or soy. Most impressive is that Thorne runs four rounds of testing for their products for purity, plus the facility is third party certified.
Pros
Thorne's Vitamin K supplement contains three forms of the vitamin, with a particular emphasis on MK-4.
The North Carolina facility in which it's manufactured is third party certified and the products undergo four rounds of in house testing for purity.
The product is free from most major allergens.
Cons
The pills contain a small amount of silicon dioxide, which some prefer to limit in their diets.
On a per serving basis, this supplement is on the pricier side.
Thorne Research 3-K Complete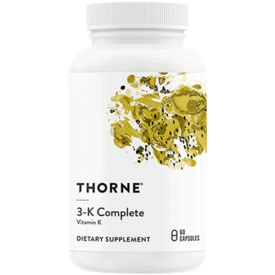 Thorne Research 3-K Complete
A high quality supplement that's low in allergens and rigorously tested for purity and potency.
Best K1, K2, and K3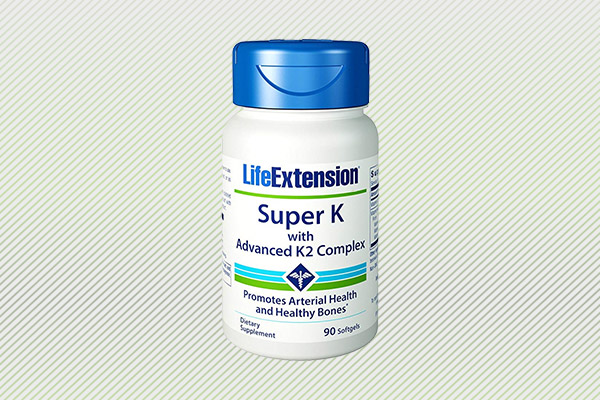 Life Extension Super K with Advanced K2 Complex
Life Extension is a solid supplement brand because the cost-to-quality ratio is very impressive. It's relatively inexpensive, sure, but the company regularly uses third-party testing labs to analyze raw materials and finished products to confirm the potency and purity. Finally, this supplement contains K1 and two types of K2, along with a small dose of Vitamin C.
Pros
Life Extension's supplement has two types of K2, along with K1 and Vitamin C.
The company regularly has their products third party tested for purity and potency.
Cons
The pills are made from gelatin and they contain beeswax, so they're not vegetarian or vegan.
The product contains soybeans, so it's not ideal for folks with allergies or those who are limiting soy.
Life Extension Super K with Advanced K2 Complex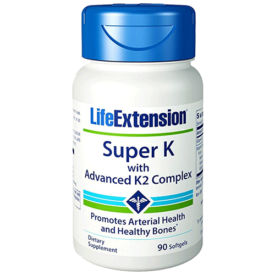 Life Extension Super K with Advanced K2 Complex
This inexpensive supplement contains three forms of Vitamin K and the quality is assured with impressive third party testing practices.
Best Gummy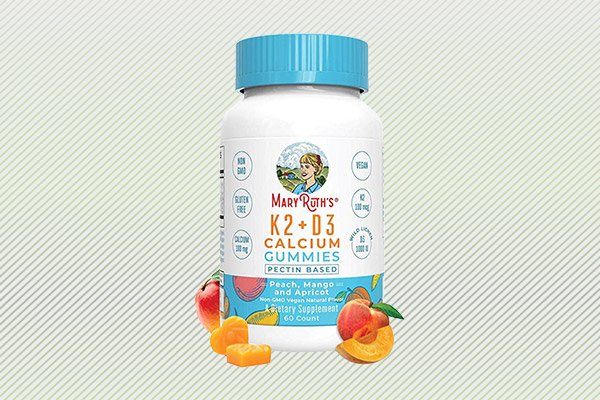 Mary Ruth's K2 + D3 Calcium Gummies
These plant-based gummies are naturally flavored, non-GMO, and deliver 125% of your daily Vitamin D3 and 83% of your K2, along with a small amount of calcium. It also fits a wide variety of diets including paleo, vegan, and gluten-free.
Pros
Mary Sue's gummies are friendly on Paleo, vegan, gluten-free, and non-GMO diets.
The product contains no artificial flavors or sweeteners.
Cons
There's calcium in this product, but just 8 percent of the daily intake — some might prefer more.
There tends to be crossover between vegan folks, Paleo folks, non-GMO folks, and folks who prefer eating organic. This product isn't organic, which might turn off some consumers.
Mary Ruth's K2 + D3 Calcium Gummies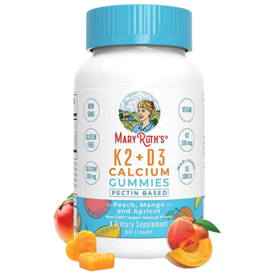 Mary Ruth's K2 + D3 Calcium Gummies
Tasty, plant-based gummies that provide D3, K2, and a hit of calcium as well.
Best for Vegans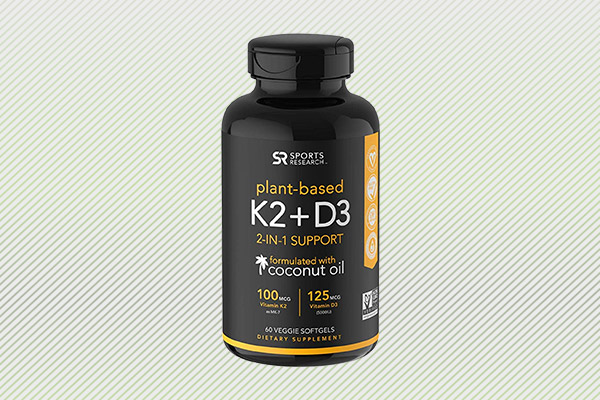 Sports Research Plant-Based K2+D3
A surprising number of Vitamin K supplements contain gelatin, which is made from animal bones. Vitamin D is often used to help enhance the benefits of Vitamin K, but a little known fact is that it's usually sourced from sheep's wool. Sports Research has one of the few K2+D3 supplements that's certified vegan, plus it's also certified by the Non-GMO Project , and it's gluten free.
Pros
This is one of the few certified vegan supplements that provides Vitamin D3 and K2 in capsule form.
It contains organic coconut oil, which may help improve absorption.
These pills are certified non-GMO and they contain zero gluten.
Cons
It contains tapioca starch and tree nuts, to which some people may be allergic.
It contains 625 percent of the daily intake of Vitamin D3, which some consumers may feel is too high.
Sports Research Plant-Based K2+D3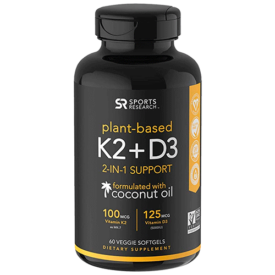 Sports Research Plant-Based K2+D3
One of the few K2 supplements made without gelatin and with plant-based Vitamin D3.
Best Vitamin K2 + D3 Liquid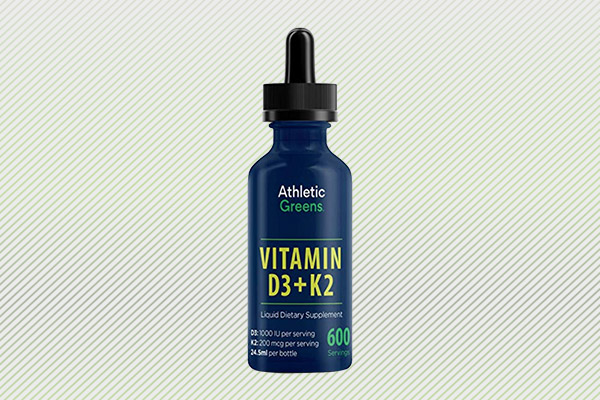 Athletic Greens Vitamin D3 and K2
Some evidence suggests that combining these vitamins has a synergistic effect, and the absorption may be improved by administering it in a liquid form. The product also contains Vitamin E, as a natural preservative, and medium chain triglycerides, which could further enhance the absorption.
Pros
This dropper provides 250 percent of the recommended intake of Vitamin D alongside 200 micrograms of Viramin K2.
The only other ingredients are medium chain triglycerides, which may improve absorption, and Vitamin E, which acts as a natural preservative.
Cons
The taste is relatively neutral — which is to say, fatty — so users who prefer flavored drops might not love it.
A serving is two drops, but the dropper contains at least six, so it's a little easy to take more of the product than is intended.
Athletic Greens Vitamin D3 and K2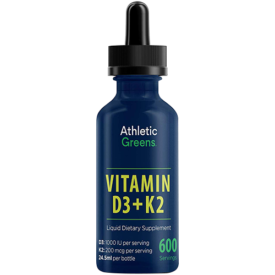 Athletic Greens Vitamin D3 and K2
Many people don't get enough of these vitamins on their own, but they may also act synergistically to improve bone and heart health.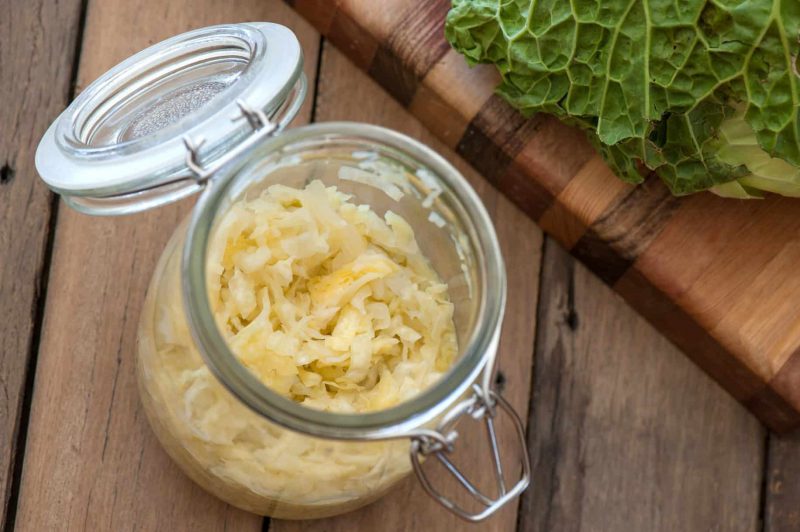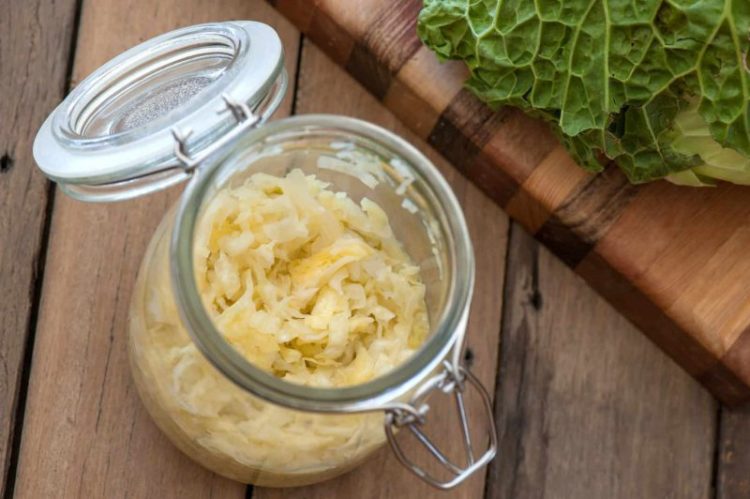 What Are the Benefits of Vitamin K2?
This is one of the least studied nutrients, but there's nonetheless evidence to suggest that it plays an important role in blood clotting, or coagulation — the "K" stands for the German word "Koagulationsvitamin."
It also seems to play a role in bone strength. You may know that calcium has strong links to bone health, and K2 appears to help the body deposit calcium in the right place, enhancing its benefits.(1)
Some research has also found that K2 may improve heart health; a study published in the Journal of Vascular Research, for example, found that K2 reduced the calcification of blood vessels.(2)(3) This would be because of the aforementioned benefit that K2 may put calcium in the right places: on the bones, not the arteries.
How Much Vitamin K Do I Need?
There's currently no established recommended dietary allowance (RDA) for Vitamin K, so determining the ideal amount to eat each day is tricky. Various governments recommend between 70 and 120 micrograms per day.
Some suggest the RDA should be higher, and a tolerable upper limit (TUL) — basically the maximum amount you can ingest before experiencing negative side effects — hasn't been established.(4)(5) This is because no incidences of toxicity have been seen with Vitamin K, even when taking it as a supplement. That said, we do need more research in this area.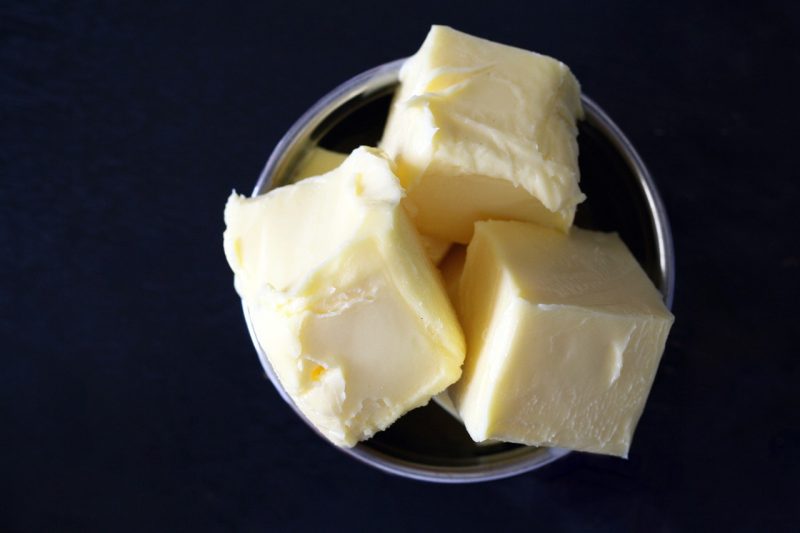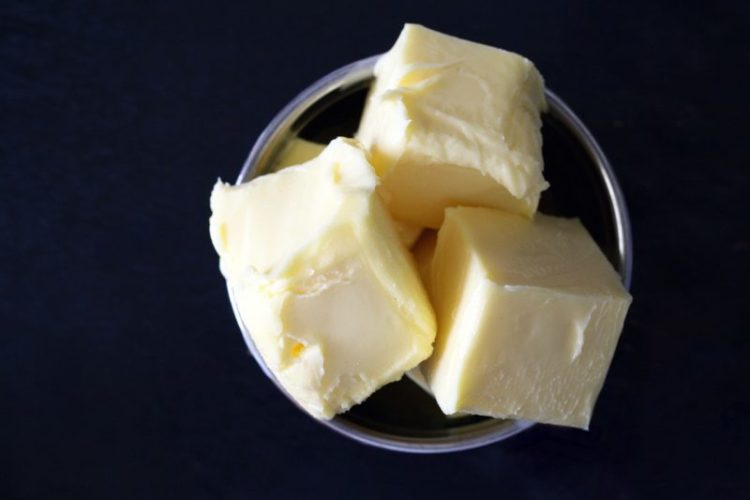 BarBend Tips
The K-vitamins are tough to get in the daily diet, but the best natural food sources of K2 are organ meats, egg yolks, and fermented foods like sauerkraut.(6)(7)
Because K2 is also produced by gut bacteria, there's some evidence that antibiotics can contribute to K2 deficiencies.(8)(9)
If supplementing, there's some evidence that taking Vitamin D with K2 can enhance its effects.(10)
Note that Vitamin K2 is fat soluble, so it absorbs more effectively when consumed with some fat. This is one reason why it may be prudent to take this vitamin with your largest meal of the day.
Vitamin K2 is sometimes called menaquinones, but it's worth noting that not all menaquinones are Vitamin K2 — there are several kinds.(11)
Doctors typically advise against taking these supplements if you're taking anticoagulants. Whether you are or you aren't, it's important to talk to a doctor before starting on a new supplement.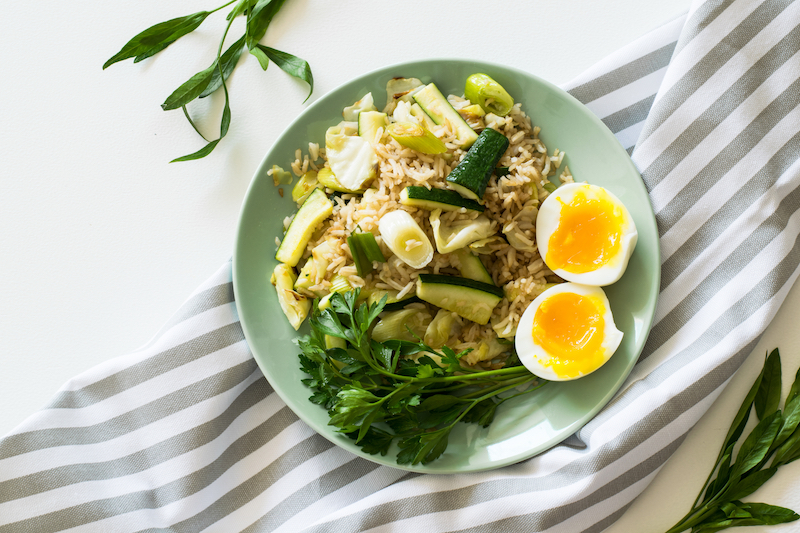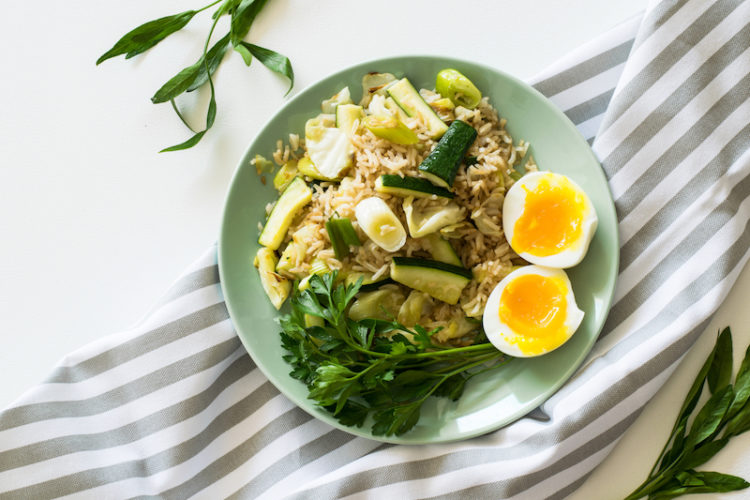 Wrapping Up
There's no denying that Vitamin K is a little under-researched when compared to better known nutrients like Vitamin C and iron, however the evidence we do have clearly suggests it plays an important role in heart and bone health. We think the right supplement for you is on this list — but make sure you speak to your physician before starting up a new dietary or supplement regimen.
References
1. Maresz K. Proper Calcium Use: Vitamin K2 as a Promoter of Bone and Cardiovascular Health. Integr Med (Encinitas). 2015 Feb;14(1):34-9.
2. Spronk HM, et al. Tissue-specific utilization of menaquinone-4 results in the prevention of arterial calcification in warfarin-treated rats. J Vasc Res. 2003 Nov-Dec;40(6):531-7.
3. Schwalfenberg GK. Vitamins K1 and K2: The Emerging Group of Vitamins Required for Human Health. J Nutr Metab. 2017;2017:6254836.
4. Vermeer C, et al. Vitamin K: the effect on health beyond coagulation – an overview. Food Nutr Res. 2012;56.
5. Institute of Medicine (US) Panel on Micronutrients. Dietary Reference Intakes for Vitamin A, Vitamin K, Arsenic, Boron, Chromium, Copper, Iodine, Iron, Manganese, Molybdenum, Nickel, Silicon, Vanadium, and Zinc. Washington (DC): National Academies Press (US); 2001.
6. Booth SL. Vitamin K: food composition and dietary intakes. Food Nutr Res. 2012;56.
7. Schurgers LJ, et al. Determination of phylloquinone and menaquinones in food. Effect of food matrix on circulating vitamin K concentrations. Haemostasis. 2000 Nov-Dec;30(6):298-307.
8. Conly J, et al. Reduction of vitamin K2 concentrations in human liver associated with the use of broad spectrum antimicrobials. Clin Invest Med. 1994 Dec;17(6):531-9.
9. Conly JM, et al. The production of menaquinones (vitamin K2) by intestinal bacteria and their role in maintaining coagulation homeostasis. Prog Food Nutr Sci. 1992 Oct-Dec;16(4):307-43.
10. Kidd PM, et al. Vitamins D and K as pleiotropic nutrients: clinical importance to the skeletal and cardiovascular systems and preliminary evidence for synergy. Altern Med Rev. 2010 Sep;15(3):199-222.
11. Booth SL. Vitamin K: food composition and dietary intakes. Food Nutr Res. 2012;56.