In all combat sports, let alone wrestling itself, there are arms flying, knees jutting, and legs propelling whole bodies in short, rapid bursts. Though this is how matches are won – the more agile and strong tend to fare better – it also means that there can be a greater risk of injury to combatants than non-contact sports.
Wrestling headgear provides protection for the side of the head, ears, and sometimes even the chin. Not only is headgear required in competition for high school and college athletes in the US, but it can provide a crucial barrier against inadvertent head strikes. We've compared some of the leading brands to see how they differentiate.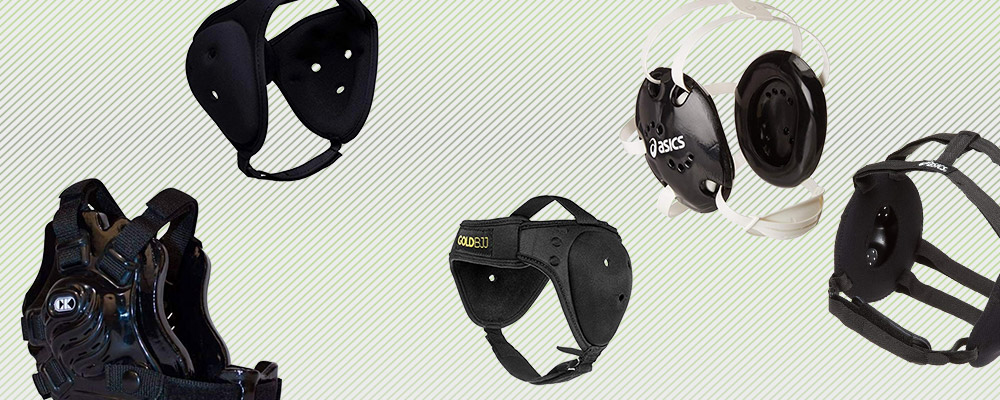 Note: Check with your wrestling federation/local governing body for details on what headgear specifications are required.
Editor's Choice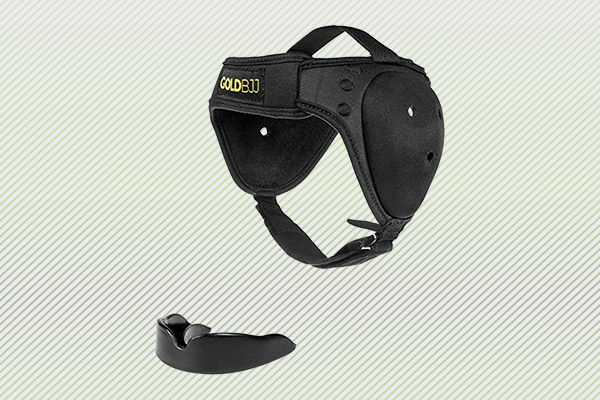 Matman Ultra Soft Adjustable Wrestling Headgear
Pros:
Covered in fabric. An aspect of this brand of wrestling gear that is advantageous for competition is the all-fabric covering. This makes for less areas that can be used to secure a grip by the competitor. 

7 colors. The Matman Ultra Soft Headgear come in seven different colors, more than most competitors. The colors include red, black, gold, maroon, and three shades of blue.

Machine washable. As this headgear is made out of fabric, it can be machine-washed, making for easy and quick cleaning.
Cons:
Rough chinstrap. Wrestlers may find the chin strap more uncomfortable than other competitors. The sharp edges can dig into the skin during training or competition.

Chinstrap could be longer. The chinstrap isn't very long in length, meaning some people may feel that it feels tight when secured properly.
The Contender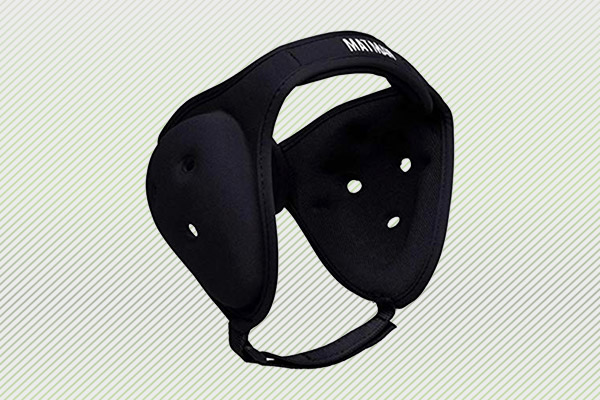 Gold BJJ Headgear for Jiu Jitsu, Wrestling, and MMA
Pros: 
Mouthguard included. A benefit of opting for this line of wrestling headgear is that a complementary mouthguard is included. Even for those who aren't used to wearing mouthguards during wrestling, this allows them a chance to try it for themselves.

Elastic. The joints of this headgear are fashioned out of elastic, allowing extra flexibility and a snugger fit on the head.

Reinforced chinstrap. The Gold BJJ Headgear has a reinforced chinstrap, meaning it is secured on either end with sewn fabric on either side of the strip. This can extend the life of the headgear by making the strip more durable.
Cons: 
Not enough padding on the chinstrap. Though the chinstrap is rather secure, it could use softer or more padding. The sharp edges of the strap may dig into the neck and under-chin of wrestlers if strapped too tightly.

Velcro located at the back of headgear

. Part of the system for tightening this set revolves around a velcro strap in the back of the headgear. Due to the placement, it can get undone when doing certain drills (like rolls) or during competition.
Most Lightweight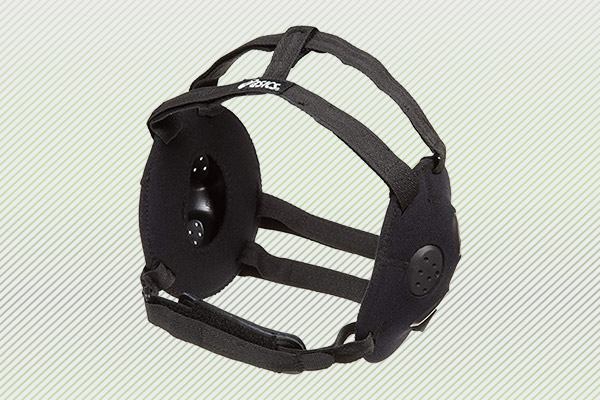 ASICS Unisex Gel Wrestling Ear Guard
Pros: 
Gel technology. ASICS uses the same gel technology that is commonly used in their shoes to soften impact in their headgear as well. The ear cups have extra padding that is malleable and soft.

Easily adjustable. This headgear utilizes a simple velcro strap system that the youngest wrestlers should be able to adjust on their own. This is great for allowing wrestlers to adjust the headgear right before and during a match as modifications become necessary.

Price. This headgear product is quite affordable and suitable for beginners or those buying in bulk for a team. It shares many qualities with more expensive options.
Cons: 
Can block eyesight. This will depend on the wearer's head size, but sometimes the headgear can fall over the eyes and obscure the eyesight of the wrestler. This can be problematic during a match.

Can get tangled. Due to the nature of the design of this headgear, with several straps securing the two ear cups, the whole apparatus can get twisted between transport, storage, and use.
Best for Youth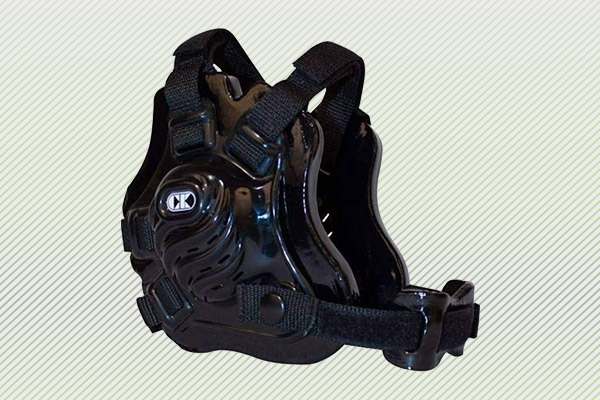 Cliff Keen Youth F5 Tornado Headgear
Pros: 
Glow in the dark. This headgear comes in four varieties. There are three that come with translucent ear cups, in red, blue and black. One variety is black with a glow-in-the-dark ear cup.

No velcro on chin. Cliff Keen's Tornado Headgear doesn't rely on velcro to adjust the chin strap, which can be uncomfortable for some users. The adjustments happen closer to the side of the face.

Foam chin strap. While some competitors have very thin chin straps with little padding, this product has a rather soft but sturdy foam segment that rests right under the chin.
Cons: 
Small fit. The youth version of this headgear might be snug on some children's heads. For those with larger heads or those who are growing quickly, an adult size might be more appropriate.

Can get slippery. During extended use, when the wrestler may be getting sweaty, this headgear can get slippery due to its surface material. While this may be momentarily advantageous for the wrestler during a match, this can make it more difficult to remove.
Best For Teams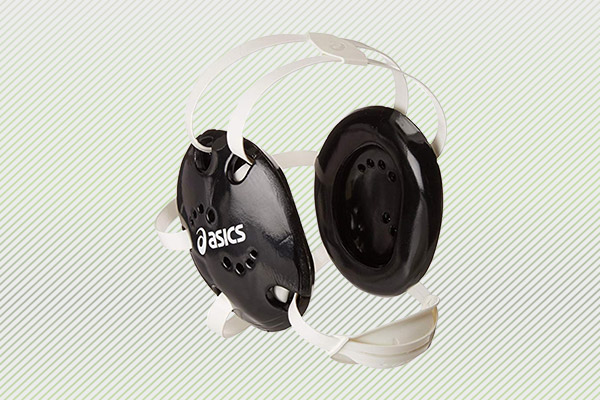 adidas Response Earguard
Pros: 
Integrated chin cup. This style of headgear typically includes an integrated chin cup along the chinstrap. Many people might be opting to use a chin cup regardless of the headgear they purchase, so it is a benefit that this product includes a built-in one.

Solid color choices. This line of headgear utilizes solid and vivid colors; wrestlers can choose between eleven rich colors.

Foam molds. The ear cups used with this line of headgear are made of a foam mold that provide a stiff layer of protection around the ears. The foam is thick and able to endure the rigors of wrestling without losing the integrity of its form.
Cons:
Hard to adjust. The straps need to be threaded through the ear cups to adjust the size, which may be difficult for some student-age wrestlers to do. Hard to adjust during the heat of competition, but once they are set they should be fine.

Straps not flexible. The straps along the rim of the wrestler's head are made of a hard vinyl that isn't very flexible. If stressed, it is more liable to snap than fabric straps.
How We Picked
As headgear is seldom optional, this is a piece of equipment that every wrestler will become intimately acquainted with. For that reason, it is of utmost important for customers to find exactly what they are looking for when shopping for headgear. This product will be an almost full-time companion during training and matches, so there are several key factors to think about before making a purchase. Here are the categories we considered when making our evaluations:
Form
A big distinction between different headgear is the structure and form of the equipment. Typically there are two protective ear cups with a chin strap connecting them. That's where many similarities end. Often times there are a series of thin straps that connect the two ear cups in the back and top of the head. These are thin and sometimes adjustable.
Alternatively, other manufacturers make headgear that is made primarily of one structure piece that wraps fully around the head, with ear cups integrated into the side portions. These tend to have elastic materials to allow a snug but flexible fit. These may be easier to manipulate but may not be as adjustable for different-sized heads
Fit
Ear cups are the most integral part of any headgear. That is where the main protection against the head and ears takes place. As any wrestler knows, "cauliflower ears" are the result of blunt and repeated trauma to the ears, when the ears are mauled and grabbed during combat. Ear cups are the first and only line of defense against this malady.
Manufacturers typically use plastic or some sort of foam to cover up the ear. These ear cups can be stand alone cups that are attached by straps on either side. If this is the case, the cup should cover the whole ear entirely to ensure secure placement. If the ear cup is integrated into the structure or fabric of the headgear, then the surface area will be larger and cover more head space.
Depending on the type of combat the customer will be practicing, and the likelihood that the gear could be displaced, might make the difference between a literal cup around the ear and a large swathe of fabric with protective foam or plastic imbedded inside.
Chin strap
An additional layer of protection is usually provided in the form of a chin strap. While this chin strap typically is a necessity in terms of securing the head gear, many manufacturers use this component to add some padding. This padding can vary in how thick it is and how much surface area it covers. Others can provide a plastic chin cup for added protection.
One thing to note, however, is the comfort level of these chin straps. Some have harsh velcro lining, with the rough side abutting the skin if it isn't properly attached. Sometimes the sizing is just off, and the velcro will always be rubbing uncomfortably against wrestler's faces. Making sure the headgear fits properly means making sure the chin strap can attach securely but comfortably.
Tips
Not sure which wrestling headgear is right for you? Here are a few tips that may help guide your purchasing:
Are you buying for an individual or whole team? A big factor in deciding which headgear you are buying is whether it is for a whole team or just for an individual.

The headgear that is the most adjustable is probably preferable if getting for more than one person. Some headgear only has one adjustment point, which may make it more difficult to get the sizing right.

For those coaches or administrators that will also be providing chin cups, some headgear comes with chin cups built into the design. This may make the process of doling out equipment a bit simpler.

Are you sensitive to velcro?

Velcro is a common material used for fastening and securing headgear. Often times the velcro is positioned in a way that the rough side of the velcro is flush with the face of the wearer, especially if there is excess material.

If customers have sensitive skin and are weary of the velcro being an irritant, it is advised to get the headgear with the least amount of velcro and to get the set that fits best so there is minimal extra velcro strapping.

Check with your wrestling federation/local governing body for details on what headgear specifications are required.