Josh Taekman founded EBOOST in 2007, and he's been involved in the greater health & wellness space for the better part of two decades. But while Josh has seen trends come and grow on the international level, his best perspective has been rooted firmly in NYC, his company's base of operations and the city he calls home.
We sat down with Taekman to talk supplements, fitness trends, and whether the boutique strength and conditioning concepts we see today have any chance of sticking around.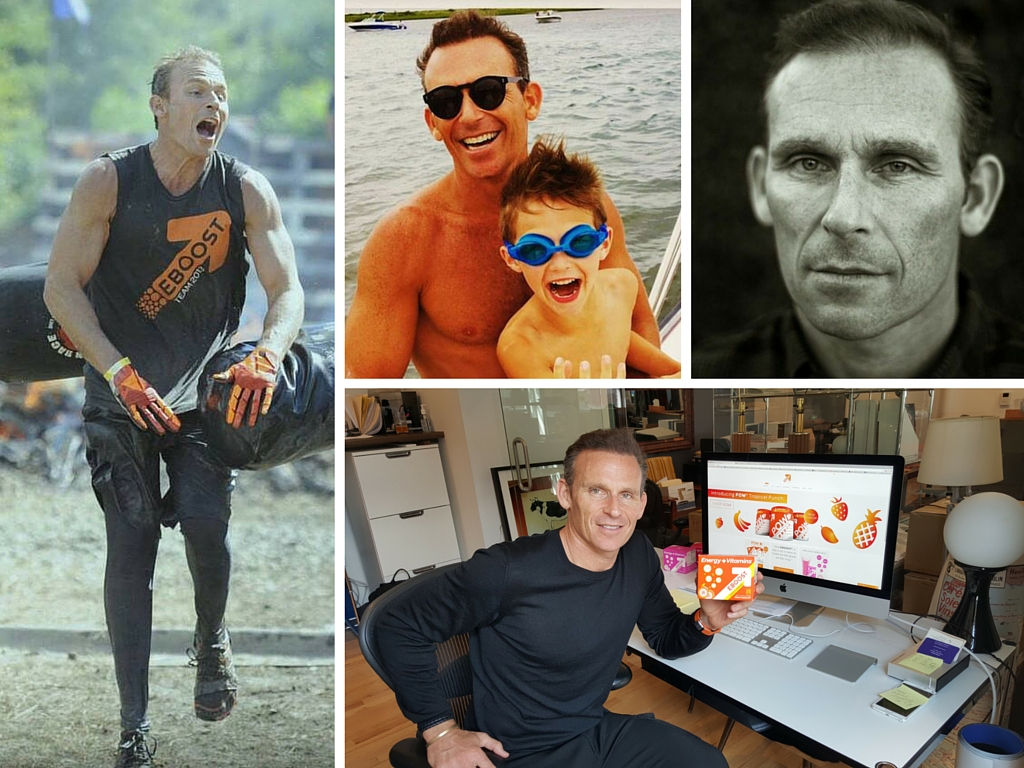 1. You've been in the health and wellness industry for nearly a decade. What are the biggest changes you've seen as far as public perception of fitness?
I think the biggest change I have seen is on two fronts.
1) The consciousness and efforts consumers are making to be aware of the "WHATS INSIDE" the food and beverage they consume. I have also seen a huge shift in consumers desire to seek out "BETTER FOR YOU" in food, beverage and trends whether it is gluten free, paleo, vegan, dairy free, plant based, non GMO, replacing milk with almond milk or coconut milk, replacing peanut butter with almond butter, you name it — they're countless. I AM impressed with how far and wide these new trends are spreading across the country from Whole Foods to Walmart to corporate offices all the way into elementary schools. Ironically we (Americans) are the most obese nation and at the same time the largest consumer of "health food."
2) The second biggest change I have seen is the mainstream appeal and consumption of intensive fitness training (P90x, HIIT, bootcamp, CrossFit, spinning, obstacle racing, rowing, pilates, etc.). Consumers are challenging themselves and getting addicted to hardcore fitness regimes and are comfortable paying $25-$35 a class where in the past the average monthly gym fee was $45-$75 and there were few to no fitness classes where you paid by the class. This trend has created a whole new ecosystem and evolution in fitness and new workout systems.
2. What's changed most about the NYC fitness scene? Have these changes brought challenges or opportunities for your company?
The NYC fitness scene is exploding with new fitness concepts which are driving a lot of the national fitness trends, SoulCycle being the best example of setting a new trend. Everyday we are seeing new fitness concepts and studios pop up with a unique (or claimed unique) spin on fitness and training (Aerospace, Y7, AKT, City Row, MFF, BFX Studios, As One, Bodyspace Fitness). All of these new studios and the commitment consumers are making to their fitness regime and results they are looking for create nothing but opportunities for companies like EBOOST and connecting with this fitness community.
3. Has the proliferation of "boutique" fitness studios helped or hurt the city's fitness sector?
I firmly believe it has only helped create more opportunities for trainers and fitness experts to create business opportunities whether through opening their own studio or building a meaningful client base. I also believe all of these new concepts are generating so much publicity and rabid  word of mouth that's it's driving more participation. But the key driver is the high frequency of participation from each consumer and their desire to have a steady mix of different workouts and visiting multiple studios a week. I believe this is not only expanding the fitness sector but also driving boutique media companies like Well & Good, The Sweat Life, and healthier casual dining options (more salad concepts, for example). It has also created a whole new brand of Instagram fitness celebrities.
4. What's the biggest misconception people have about supplement companies?
I believe there is a lot of baggage around what the old perception of supplement companies and supplement products which often got labeled as Pixie Dust, Magical Fat Loss pills, or a product a big muscle head would take. I believe the consumers perception is shifting as you are seeing more science, more education on ingredients, certifications like vegan, non-GMO, gluten free, and organic. I also think what has helped shift perceptions the most are all these dynamic new supplement companies telling a much better story about the quality of the product, the efficacy, addressing specific needs, and most importantly the products are designed much better and retailers are giving more shelf space for these new modern supplements. Also, the internet has created a level playing field for all companies where consumers can not only get educated they are motivated by consumer ratings and reviews of products. It has also created a lower barrier to enter so you see a huge influx of great new supplement companies and products entering into the fray.
5. You guys currently produce energy shots, energy powders, and greens powder. Anything else in the pipeline? Do you ever get requests about protein from strength athletes?
Yes, we have those products as well as a preworkout called POW. Our fans and users ask us everyday to expand the line into protein, so we are currently working on a protein product and are deep in the lab working on an interesting line of new things. These include some product and ingredient combos we don't believe anyone has ever seen before.