Recovery beverage maker Kill Cliff — perhaps best known for their line of drinks aimed at the functional fitness and outdoor athletics markets — has released a new line of CBD-infused recovery drinks. Each can includes 25mg of CBD.
Kill Cliff's CBD-infused drinks currently come in three flavors: The G.O.A.T. (a grape-flavored version), Orange Kush, and Mango Tango
More manufacturers and supplement makers are entering the CBD space with new products or tweaked versions of their existing best sellers. Earlier this year, supplement retailer GNC entered the market at some of their stores. CBD was removed from the World Anti-Doping Agency's Prohibited List in late 2017.
The science of CBD and its potential benefits for athletes, however, is still under investigation, and more research is needed to fully determine its range of uses, timing, potential side effects, and optimal dosages. While some early research shows promise for the hemp-derived compound for sleep, pain management, anxiety, and athletic recovery, there are few if any scientifically agreed-upon standards when it comes to therapeutic uses for athletes.
On their website, Kill Cliff links to lab tests for their CBD-infused products, as well as the hemp from which their CBD is derived. According to Kill Cliff, the hemp used in their CBD beverage line is grown in Boulder, Colorado.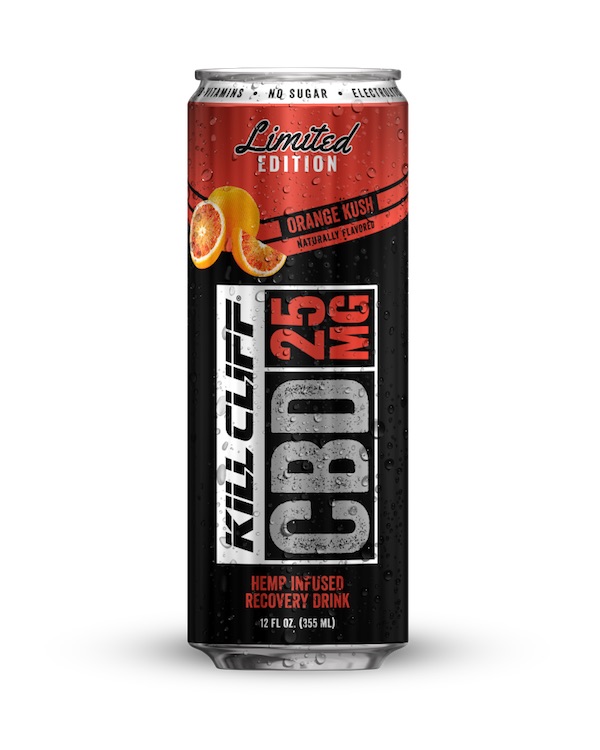 Kill Cliff has been a major player in the functional fitness and outdoor athletics spaces for nearly a decade. Their products ready-to-drink include recovery, endurance, and energy beverages often sold in supplement stores and CrossFit gyms, in addition to Kill Cliff's website.