Greetings, Strong Human!
With 2021 behind us, we've now had a few moments to consider all of the awesomeness that the year brought to strength sports.
And in November, the one-and-only Bev Francis returned to powerlifting….and killed it.
For some of us, the holiday season brought illness. Bodybuilder Chris Bumstead shared his experience returning to training after COVID-19.
Here's what you should know about strong people today.
THE BEST STRENGTH ATHLETES OF 2021
Anyone that has even come close to, or knows someone who, competes professionally knows what it takes in and out of the gym.
We pooled our resources at BarBend to compile a list of athletes in five sports — bodybuilding, powerlifting, strongman, weightlifting, and CrossFit — who smashed 2021.
Some of these athletes consistently annihilated PRs. Some of them achieved more in their pro debut than some athletes achieve in their entire career. And some of them rose to challenges previously thought impossible.
Check out our list of the best strength athletes in 2021.
BOUNCING BACK AFTER ILLNESS
Whether it's your regular cold or flu or it's a run in with COVID-19, it's important to know how to rest, recover, and return to the gym…appropriately.
The three-time Classic Physique Olympia champion, Chris Bumstead, recently shared his mindset, how to recover, plus his first day back in the gym after recovering from COVID-19 during the holiday season. 
BEV FRANCIS IS AN ABSOLUTE BOSS
In November 2021, 66-year-old Bev Francis returned to powerlifting after a 36-year hiatus. Totaling 274.8 kg/ 606 lbs and setting several world records for her class, Francis' comeback was celebrated as a testament to her iron will.
This is all the more remarkable, given that Francis is, first and foremost, an amazing powerlifter. She was the first woman to bench press over 300 lbs, pulled 501 lbs in the deadlift, and has squatted 500 lbs on the platform.
She was — and as recent events proved, still is — strong.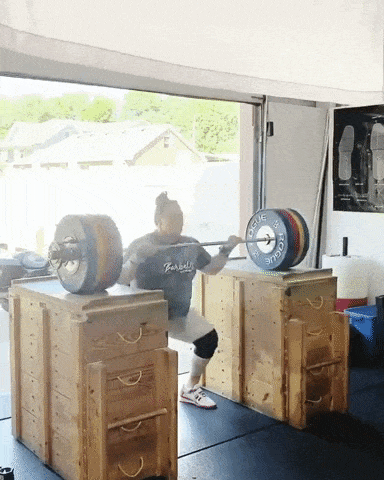 Mary Theisen-Lappen
If you're new to the gym, or you've befriended someone new in your gym (which we should all be doing, BTW) we've got something for you: The Beginner's Guide to the Gym.
Training plateaus hit even the best of us. Here's how to overcome them.
Ever wondered what a 1,125 lb bench press looks like? It looks like this one that Tiny Meeker pulled off in 2021.
Hook grip, hook grip, hook grip. Here's five reasons why hook grip should be your mantra in 2022. 
Mary Theisen-Lappen recently hit a 182kg rack jerk, the heaviest weight overhead we've ever seen from an American woman.