Somebody's got a case of the Mondayyyyysss…
But it ain't these super strong athletes.
There were a lot of strong people doing strong things this weekend. Donna Moore broke her own world Atlas Stone record, Justin Medeiros recovered from placing 3rd in the 2020 CrossFit Games Stage One, and The Mountain pulled the strongest strength move ever: Welcoming a new baby boy with his wife, Kelsey Henson.
Here's what you should know about strong people today.
THE LITTLE MOUNTAIN IS HERE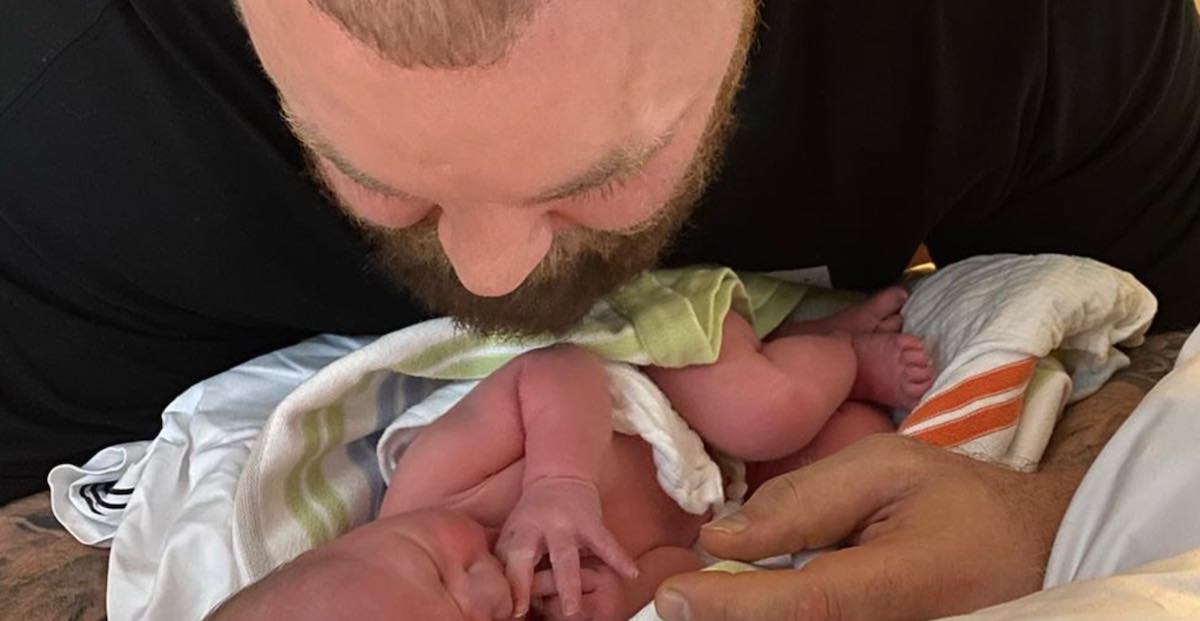 Strongman Hafthor "The Mountain" Bjornsson and his wife, Kelsey Henson, have officially announced the birth of their first child together as a couple: a baby boy.
The Little Mountain was born on the morning of September 26. Mr. Mini Mountain's name was not made public, but he weighed 7.78 pounds and was measured at slightly over 20 inches long. Mom, Dad, and Baby Boy are all healthy, happy, and getting to know one another. That's great, because now that Bjornsson has retired from Strongman competition, he's free to hang out and, oh we don't know, bench press his little boy.
Congratulations from BarBend!
SLEEP, EAT, TRAIN, GROW MULLET, REPEAT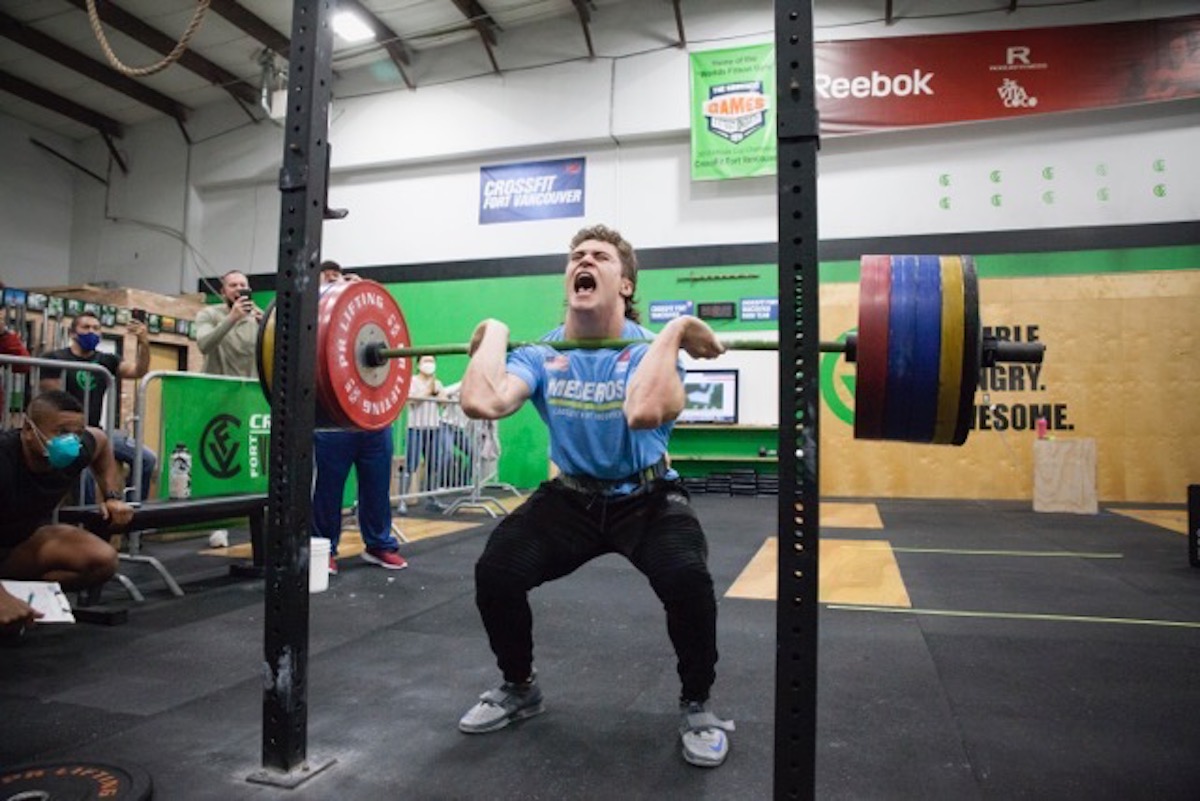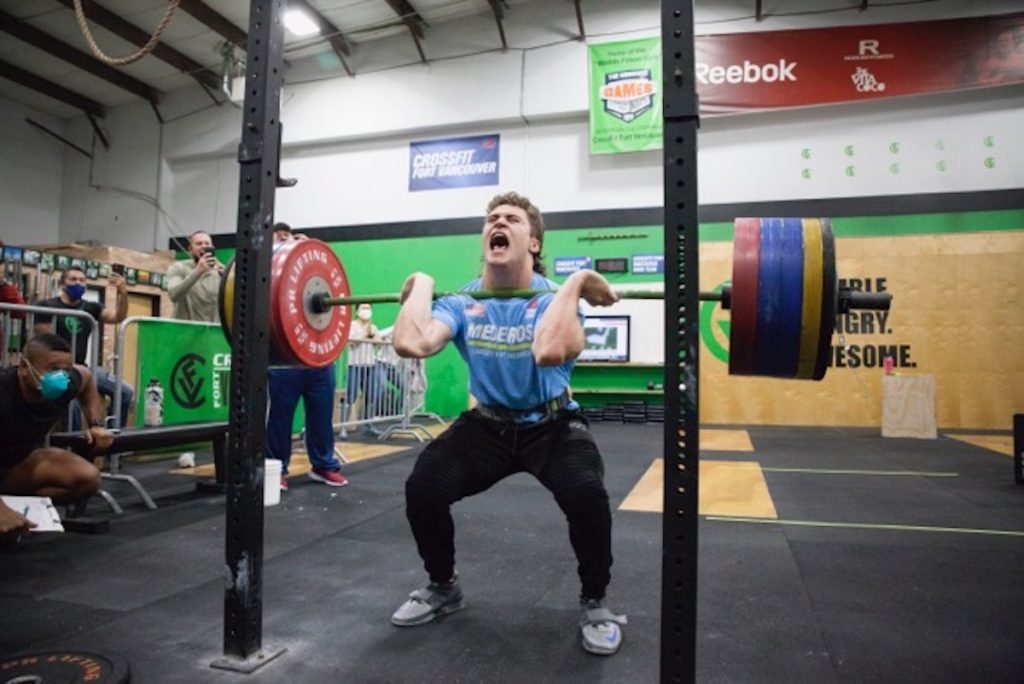 Justin Medeiros. You're going to want to practice saying is name.
Medeiros, who just took third place in Stage One of the 2020 CrossFit Games has been paving his way in CrossFit for years now. Medeiros won the 2019 Filthy 150 in Dublin, Ireland, and was recently named as a Dark Horse pick by CrossFit Analyst Tommy Marquez. Despite COVID, the rising CrossFit star still manages to train full time, study Kinesiology at Boise State, and grow a mullet to rival Armen Hammer….
Oh and then just casually qualify for the 2020 CrossFit Games Finals as one of the Top 5 men.
His secret? He changed literally everything.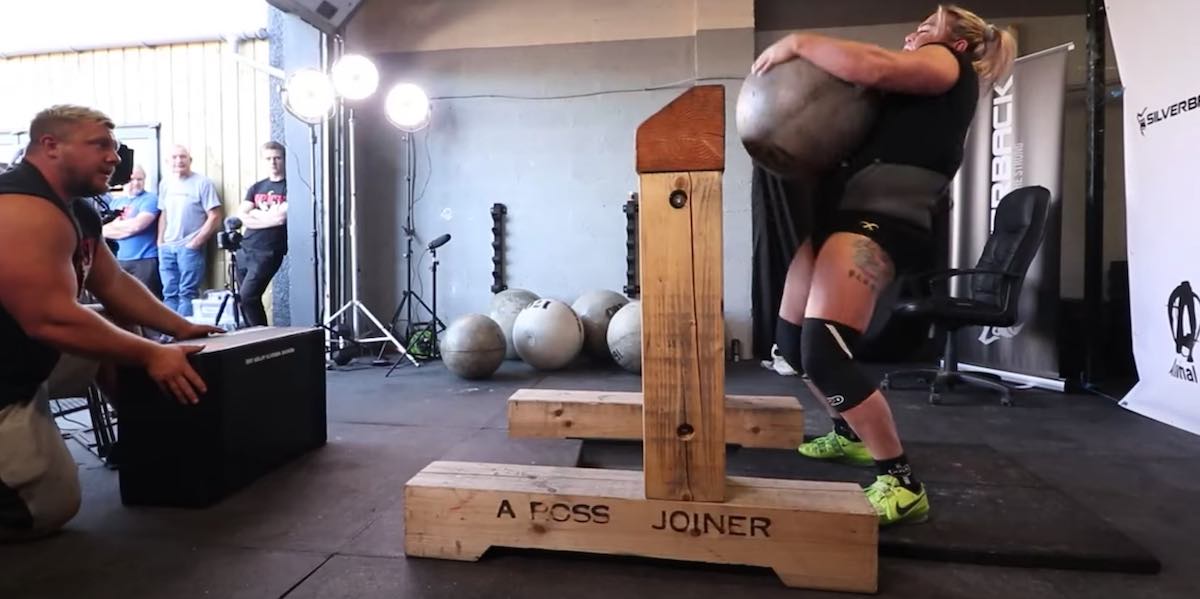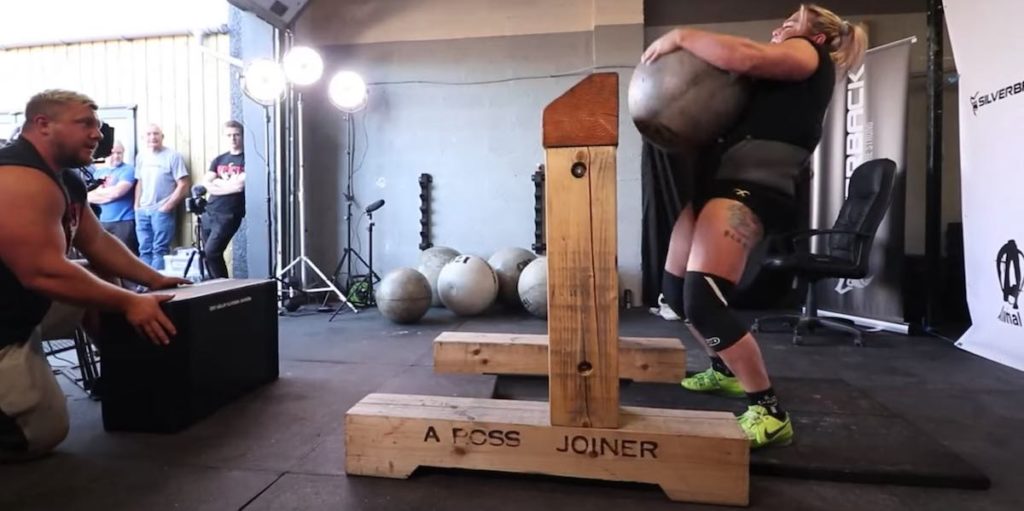 Three time World's Strongest Woman Donna Moore added to her current world record in the Atlas Stone by lifting a 377 pound stone over a 48 inch platform.
Moore did the whole thing over the weekend (real casual like) on the third episode of Season 2 of the World's Ultimate Strongman "Feats of Strength" online series.
Moore warmed up for the day with a 220 pound stone (NBD)  followed that up with a 264 pound lift (alright, alright) and then a 352.8 pound pickup, for funsies. 
Then she went ahead and decided she'd just go on and break her own record, as one does.
Her new record is an increase of 21 pounds from her previous record of 356 pounds which she set in 2017. Nothing beats breaking your own record-breaking record.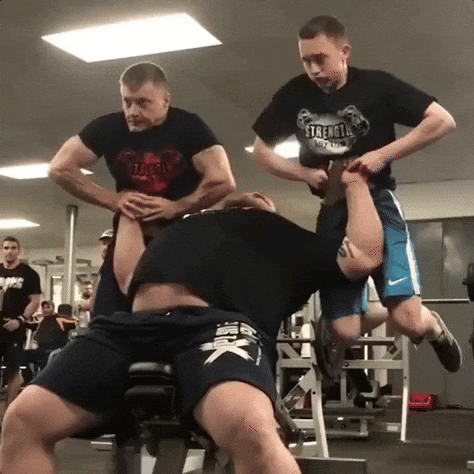 Case of the Mondays? Or case of the DOMS? Nobody may every know…except you. Take these three tips to reduce delayed onset muscle soreness. 
Tia-Clair Toomey has her eyes set on a historic 4-Peat this year at the CrossFit Games. Is there anyone out there that can beat her? Same goes for Mat Fraser. Bueller? Bueller?
Yangsu Ren was busy this weekend…busy recovering from a ridiculous 855 pound pound deadlift. That's a smooth 4.5 times his bodyweight.
Speaking of 4 times body weight…Heather Connor hit a 407 pound sumo deadlift for a new American record….at 98 pounds body weight. (HOW?!)
Don Kuhns pause squats 385 pounds for a five rep PR at just 68 years-young.