Update 1: SportChek (a Canadian sportswear retailer) has listed the Romaleos 3 in their online store, although it's not currently in stock.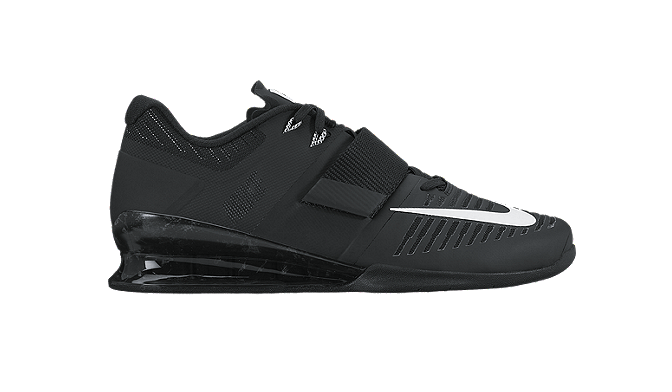 Image: SportChek
The product listing also includes some more information about the new model, a lot of which was rumored by not yet confirmed:
Designed for elite-level lifting, Men's Nike Romaleos 3 Weightlifting Shoe features a honeycomb-patterned TPU plate for stability, while Flywire technology and a dynamic strap provides a locked-down fit during your workout.

Flexible forefoot allows natural range of motion
Flywire technology provides a locked-down fit
Honeycomb-patterned TPU plate for a stable feel
Synthetic leather reinforces lightweight mesh to improve breathability
20 mm offset gives you an expanded range of motion
Solid rubber outsole provides excellent grip and stability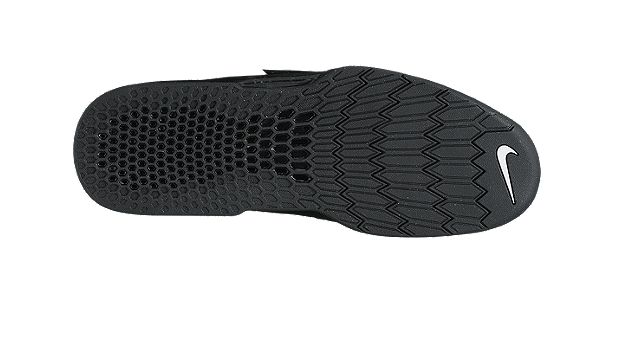 Image: SportChek
No word on when the shoes will be available via SportChek or if the listed price ($264.99 Canadian) is what they'll actually retail for.
Update 2: It looks like we have new looks at the third version of Nike's Romaleo weight lifting shoe! The images come courtesy of @garagegymreviews and @trainingshoeclub, and there are two different color schemes highlighted. No official release date just yet…
Here's another:
If you were listening in on the 2016 USA Weightlifting National Championships (specifically the women's 63A session), you may have picked up on some hot gear news between lifts. According to a Nike representative, the third version of the footwear giant's popular Romaleo weightlifting shoe is scheduled to make an appearance in 2016 – just not in time for the Rio Olympics.
You can get the full rundown in a Reddit thread on r/weightlifting, but it sounds like we might first see the shoes on the feet of elite lifters in the late fall/early winter months. And while it's a bit of a letdown that we won't see the new Nikes go toe-to-toe with the new Adidas on weightlifting's biggest stage, Rio isn't the last big event for the sport in 2016. In fact, there are some big international meets in October, November, and December, a list of which can be found here.
We don't know exactly what the Nike Romaleos III will look like just yet, but there's likely to be a good deal of carryover from the Romaleos II — and we've seen a quick preview from Rasmus Andersen's gym bag. They're full black, so it's tough to see much detail.
Nike's signature weightlifting shoe is incredibly popular, and we'd be surprised if the company did away with the basic design and "Power Bridge" support altogether.
It's been rumored that American 85kg lifter Anthony Pomponio is sporting a Nike prototype shoe in training videos and at 2016 Nationals, but this hasn't been confirmed by Pomponio or Nike itself. Check out the all-black, single-strap shoes and decide for yourself: Is this our first glimpse at the Nike Romaleos III?
In the meantime, we'll have to settle for Nike's Romaleos II in all their colorful glory.