Control what you can control. It seems so simple, but how often do you worry about things you truly don't have the ability to change? Take something as simple as driving to or from work. How upset do you get when you hit traffic? Will getting upset and frustrated make it any better? No, of course. It is simple and it may even seem silly, but it is the right answer.
Now, we're talking about fitness, because that's what really matters to us. How does "control" apply to your workout? How can you narrow your focus to allow yourself to get the most out of what you're doing at the current time? You have to focus on what you can control, and the only thing you can really control is the effort you put in.
Through 2014, the North East CrossFit Regional was always a testament to this fact because the event was held outdoors at Reebok Headquarters. (The event was moved indoors for the first time in 2015.) I absolutely loved this aspect of the competition. Regardless of sun, rain, cold, or heat, we competed. HQ did their best to accommodate in the event of rain, but if you got out there and it started to rain during your heat, there was nothing you could do about it.
One of my favorite memories from Regionals is from the final event in 2013: 4 rounds of 2 rope climbs, 100 foot sprint, 4 squat cleans at 225lbs, and another 100 foot sprint back to the rope. I was a big fan of all of these movements, but two minutes into my heat it started to rain.
It didn't bother me until I nearly fell off the rope from about 10 feet off the ground. Normally, I wouldn't think much of a slip like that, but when I heard people in the crowd gasp, my heart rate shot through the roof. It was the last workout of the weekend, and my body was numb to emotions. I realized the conditions are the same for everyone, so I needed to control what I could control. More chalk, tighter grip, bigger jump.
The workout ended, I finished in 4:54, good enough for 5th place overall behind Daniel Tyminski, Austin Malleolo, Mat Fraser, and Spencer Hendel. Not bad company to keep!
I couldn't control the weather that day, but I could control the effort I put in. Effort doesn't have a time constraint or work only at certain percentages. It's something inside of you that invest in during the hard parts of your workout. Everything in the past doesn't matter because you can't control the past. You're here now, and the bar needs to be lifted or the rope needs climbing.
Learn to control your effort, and some days you will be rewarded with a new PR or mastery of a movement. Other days, it will give you the satisfaction of knowing you did the best you could. At the end of the day, that's all we can ask for.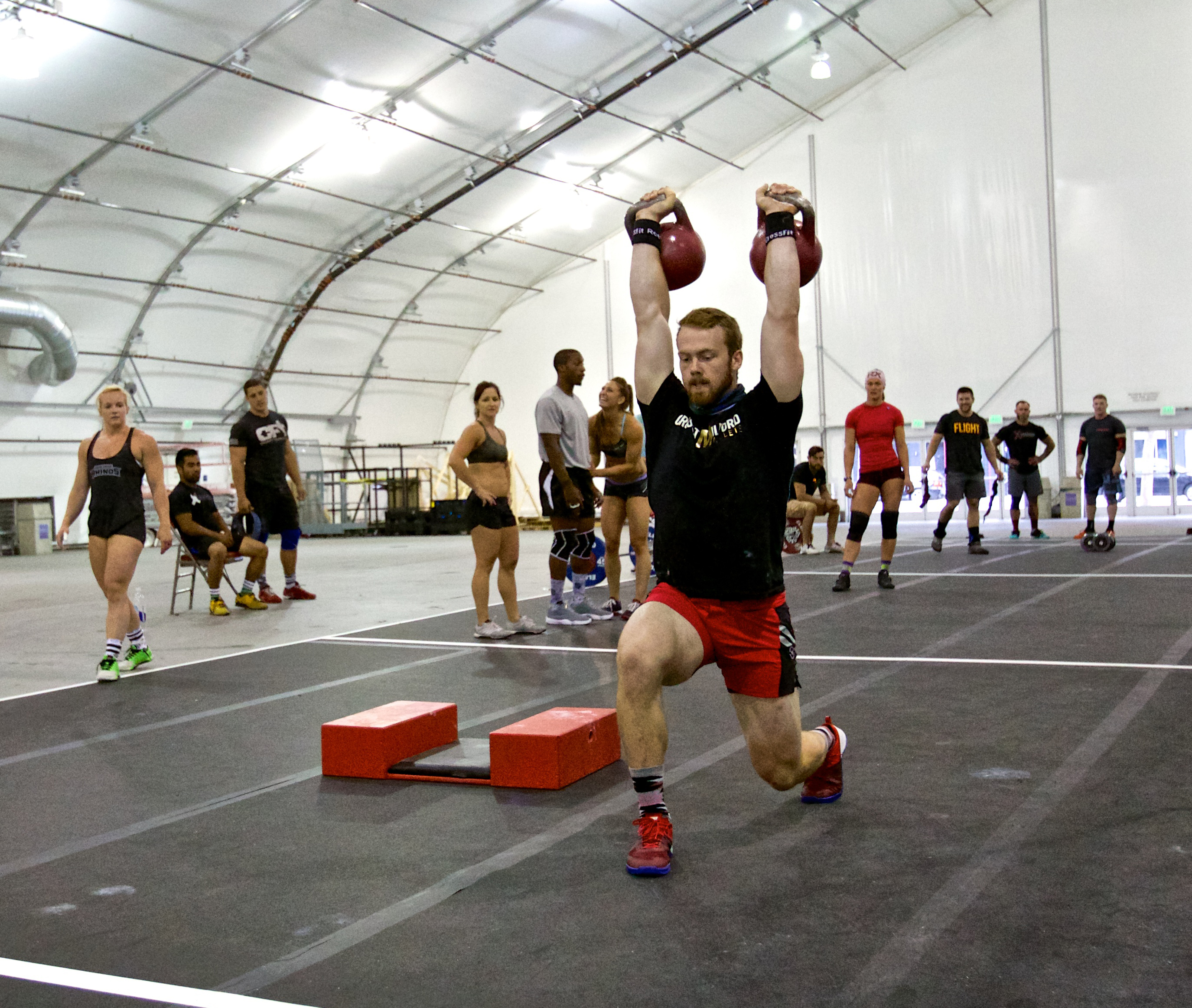 Editors note: This article is an op-ed. The views expressed herein are the authors and don't necessarily reflect the views of BarBend. Claims, assertions, opinions, and quotes have been sourced exclusively by the author.