In New York City, there are few places to find a moment of peace. There's no such thing as relaxing in a quiet environment, and you're out of luck if you're looking to do ROMWOD in a place where you can actually hear Daniel Head's soothing voice without headphones. Most gyms have constant classes running, so it's just continuous Kanye and barbell thuds in the background. Most apartments are privy to incessant honking and sirens from the street below, and often they're so small that you literally can't roll out a yoga mat without hitting a wall or some furniture.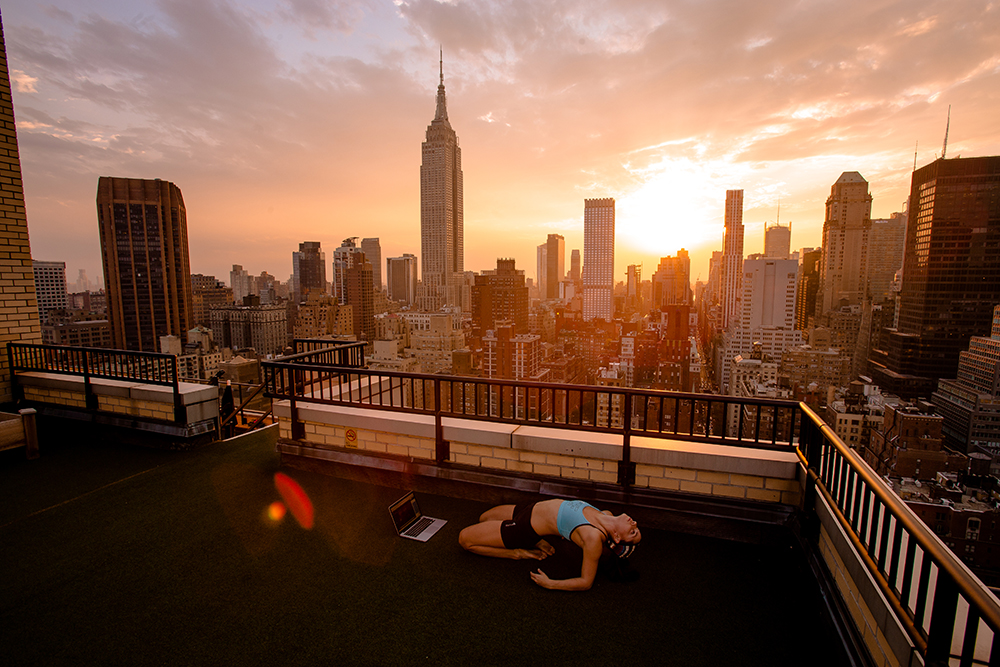 Maybe that's your thing, but I needed some god damned peace and quiet in order to contort myself for twenty minutes of Romwodian torture. One day, I was hanging out on my building's 36th story roof when I realized that I was so high up, it was actually quiet. Furthermore, no one ever went up there at night. I could be in my city, all by myself, stretching in weird ways…in peace.
That night I let ROMWOD fully load in my apartment, and then I took it upstairs and enjoyed the first of many midnight ROMWOD sessions, underneath the Empire State Building's glow.
And then I got ambitious and decided to turn my roof sessions into an entire ROMWOD series. In just a few weeks I'm heading around the world for a year to write about fitness and strength. With at least 12 countries in 12 months, I'm going to be spending a lot of time sitting on planes, trains, and in cars. I foresee more ROMWOD in my future than I have ever done before, so why not turn it into an epic photo series?
To be clear, I'm not being paid to do this by ROMWOD. I'm documenting this because it brings me joy and brings together two of my favorite things — fitness and photography.
Photographing my sessions also helps me remember the details of my day to day in a way that mindlessly going through the motions doesn't. I remember what that sunset felt like, or how it was the first warm spring night of the season. I remember that I was starting to finally see progress from a chronic injury, because that seated straddle didn't hurt anymore. I remember going into a session extremely stressed out, and coming out of it much calmer because not only had I relaxed my body, but I created something beautiful as well.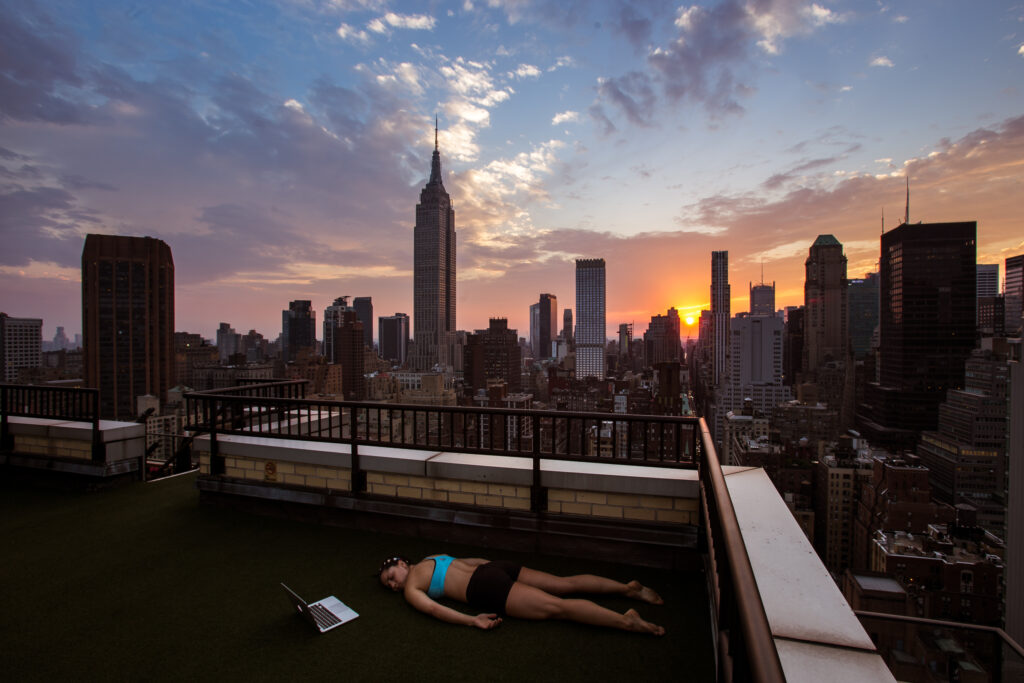 Featured Image: Brooke Siem (@brookesiem)