On the first night of the 2016 Olympic Games, Morghan King had the competition of her life. Successfully snatching an American Record 83KG (183lb) in the 48KG (106lb) weight class, she also lifted 100KG (220lb) in the clean & jerk to finish in 6th place with a 183KG (403lb) total.
Two of the three coaches in her corner are well known to American weightlifting fans, if not to the world in general. Dr. Kyle Pierce, the pony-tailed Director of Weightlifting for Louisiana State University at Shreveport (LSUS) and personal coach of Kendrick Farris, was counting attempts and helping to load the bar in the warmup room. Pyrros Dimas, the three-time Olympic Gold Medalist and recently hired Technical Director of USA Weightlifting (USAW), was also helping to make strategic decisions.
Nowhere to be seen were several of the usual coaches weightlifting fans may be used to seeing with King. Instead of USAW National Coach Zygmunt Smalcerz, or King's coach and current fiancé Dean Kruse, there was a dark haired man giving King her cues. Social media was ablaze with the question, "Who is that guy?" That guy is Shahin Nasirinia, a World Champion originally from the country of Iran, and he is the best coach in America that you have never heard of.
Nasirinia's love of weightlifting can be traced back to his father, Madad Nasirinia, himself an Iranian National Team member and Asian Champion. At the age of 5, Shahin would follow his father to the gym and imitate the Olympic lifts, and by age 8 his father had him learning proper technique with only a bar. In 1990, the family moved to Tehran, the capital of Iran. His father became a coach at a top club in the country and the personal coach to some of the nation's best weightlifters. Three years later, the 17 year old Shahin he was selected for the Iranian National Youth Team, and a year later the National Junior Team.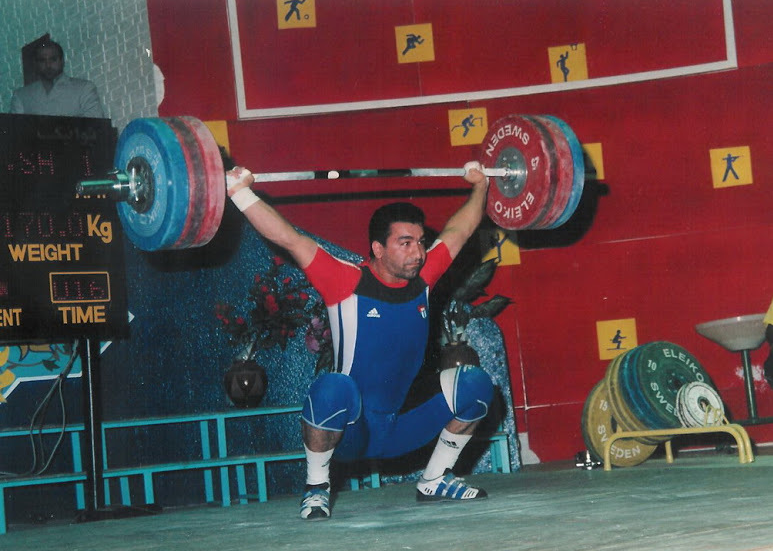 Perhaps the highlight of Shahin Nasirinia's lifting career came in 1999, when the 25 year old defeated Pyrros Dimas by the narrow margin of 2.5Kg (5lbs) to become World Champion in the 85KG weight class. At the time, Dimas was the two time reigning Olympic Gold medalist, and the competition was held in Greece, the country Dimas represented. Nasirinia went on to qualify for two Olympic Games, though in 2000 he injured himself on his opening snatch attempt and he was forced to withdraw. In 2004, now competing as a 94KG athlete, Nasirinia finished in 4th place, 5KG (11 lbs) shy of winning a medal.
In 2007, Nasirinia moved to the United States. In mid-September, I had the opportunity to talk on the phone with Shahin from his home in Phoenix, Arizona. We talked briefly about his career as an athlete before digging into the 2016 Olympics themselves.
"I am most proud of my World Championship in 1999, it was one of the first [Senior International] medals for Iran in almost 30 years. People don't realize, Iran went through a long period of not being very good [in weightlifting]. We had a culture of not believing in ourselves, then there were new coaches hired who believed in us."
In our conversation, I was quick to point out that the Iranian Weightlifting team at the 2000 Olympics is one of the most dominant and impressive teams in recent history. Hossein Rezazadeh was a two time Olympic Champion and World Record Holder in the Super Heavyweight category. Another of Nasirinia's teammates, Hossein Tavvakoli, was the Olympic Champion in the 105 KG (231lb) category. Nasirinia's response was one of joy and love; these were his brothers, he informed me. They lived and trained together for 11 months a year during their careers, and clearly they pushed each other to international success.
Rezazadeh and Tavvakoli's Olympic championships overshadow two other athletes who were in the top five of their respective weight classes. In Iran, weightlifting and wrestling are among the most popular professional sports. If Rezazadeh is as popular to Iranians as LeBron James is to Americans, Nasirinia is easily Steph Curry. People always want photos and autographs, and apparently it becomes a nuisance when you want to live a normal life. Today, Nasirinia tries to visit his native country once or twice a year based on his schedule. Most of his family is still there, and they operate a popular restaurant in Tehran.
Obviously, Nasirinia was a great athlete. But how did he get into coaching?
As per Shahin, "When my career ended, I was tired after 15 years of training. When I came to the USA, Alex [Lee] contacted me. As I started coaching Alex, I got the desire to get back into the sport and help out. I enjoy writing about coaching, writing programming. I have studied the Bulgarian, Russian and Chinese programs and have experience coaching beginning athletes to advanced level lifters."
The first elite American athlete that Shahin worked with was Alex Lee. For as long as I can remember, Lee has been a world class weightlifter. He competed in the 2009 Junior World Championships and 2009 Pan-American Championships. In 2010 he was the 62KG (136lb) World University Champion. However, after the 2010 Senior World Championships where he finished in 20th place, he took time away from competition. During his hiatus from the competition platform, Lee spent time in South Korea studying weightlifting. He also still trained religiously, developing a loyal following on social media as his big training videos begged the question of when would he return to competition.
Nasirinia has been gracious enough to coach almost any elite athlete who sought his help and influence. So far, that has included Alex Lee (in the Phoenix, AZ area or at the Olympic Training Center in Colorado Springs) and most recently Morghan King. In 2011, Shahin started working with two members of the Mexican National Team. One was Jose Montes, who won a bronze medal at the 2011 Pan American Games and placed 6th at the 2012 Olympic Games in the 56KG category. Additionally, Nasirinia worked with Luz Acosta, who also won a Bronze medal at the 2011 Pan American Games as a 63kg lifter. Acosta originally finished in 6th place at the 2012 Olympic Games, however after the re-testing of samples from the 2012 Olympic Games, she now appears to be the Olympic Bronze Medalist.
Acosta, who currently lives in Arizona, spoke with me over the phone this past week.
"I think [Shahin] is great, at the 2011 Pan Am Games I had my best total ever [230 KG] which positioned me well to be selected for the Olympic team. A lot of people said I was too old [31 years old] and couldn't compete. Shahin helped me to set PRs at big meets."
At the 2014 American Open Championships, Lee set a new American record with a 305KG (671lb) total in the 69KG (152lb) weight class. He would qualify for the American team at the 2015 Pan American Games, and most impressively he set five new American records across the board with a 140KG (308lb) snatch, 176KG (387lb) Clean & Jerk, and a 316KG (695lb) total. These numbers placed him 12th at the World Championships, and Alex Lee was the top American male point scorer.
Lee is quick to give credit to Coach Nasirinia.
"He took me to the next level. He has taught me many things over the years in this sport. Not just the technical aspects of weightlifting, but every other little detail. From how I walk and talk to keeping my body warm so I don't get sick, or any other variables that could affect my performance in a negative way."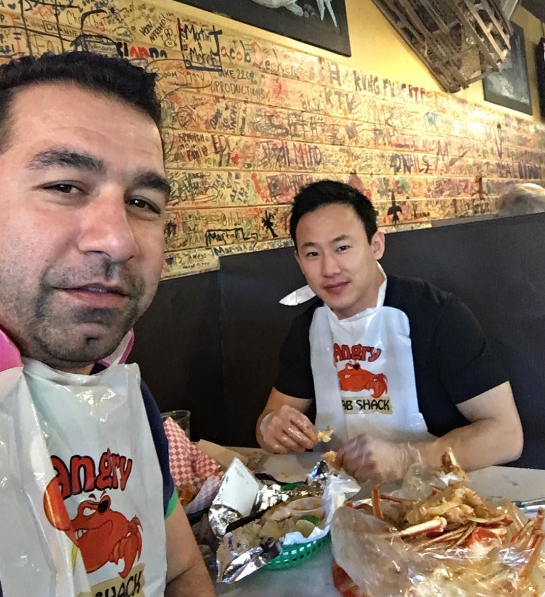 Nasirinia with Alex Lee
"Basically I learned to eat, sleep, and breathe weightlifting to ensure the best performance possible. I've really come to enjoy the lifestyle and it's become an obsession constantly thinking about what I need to do to better myself. Coach Shahin's ability to 'breed' athletes physically and mentally inside and outside of training makes him such a top notch coach."
In 2015, Lee moved to Colorado Springs and trained primarily at the US Olympic Training Center (OTC). Nasirinia would periodically travel to the OTC to coach Lee, and he developed a good working relationship with Smalcerz, the 1972 Olympic Gold Medalist and OTC resident coach. It was here where he met Morghan King as she prepared for the Olympic trials. After she placed 23rd at the 2015 World Championships, King and her coach/fiancé Dean Kruse asked Shahin to become more involved as she began to peak for the trials and hopefully the Olympic Games.
In January of 2016, Nasirinia started to program for King, and on May 8th King earned her spot on the American team for the 2016 Olympic Games. During the six weeks that lead up to the Olympics, King spent much of her time training with Nasirinia at the Arizona State University weight room.
Nasirinia leaves no doubt his place in weightlifting will be first and foremost as a coach. He'll be primarily working with Lee and King as the next Olympic Quad begins and they work towards spots at the Tokyo Games in 2020. According to Nasirinia, he has had many conversations with the new leadership of USAW, including CEO Phil Andrews and Technical Director Pyrros Dimas. He has offered to help or advise in any way he can, and Nasirinia would be building on relationships already forged as an athlete and now as a coach.
Since the 1990s, Dimas and Nasirinia have been very good friends. This existing friendship was on display as we saw Dimas wearing a USAW t-shirt and aiding Coach Nasirinia in the 48KG session in Rio.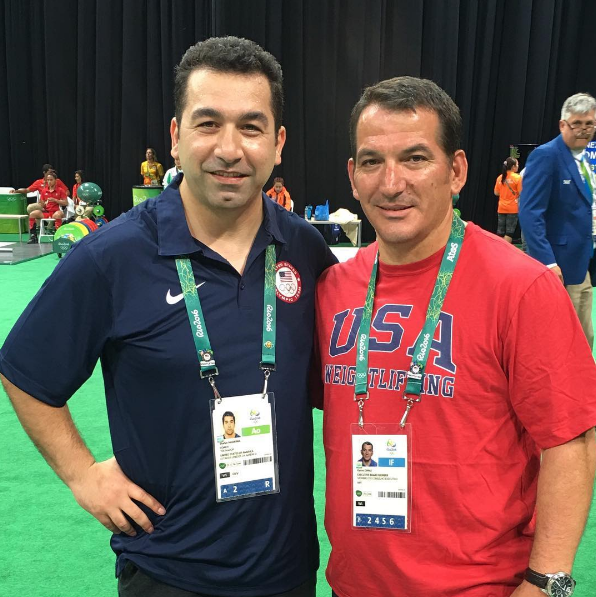 Nasirinia and Dimas at the 2016 Rio Olympics
Moving forward, Nasirinia will also spend a significant amount of time supporting the Zirve International Sports Club, an organization based out of Azerbaijan and founded by his friend Tofiq Heydarov. The mission of Zirve is to help less fortunate children around the world reach their full potential through weightlifting and other sports. Nasirinia sits on the board of directors, along with other prominent weightlifting champions including Kakhi Kakhiashvili, Hafız Süleymanoğlu, and Denis Gotfrid.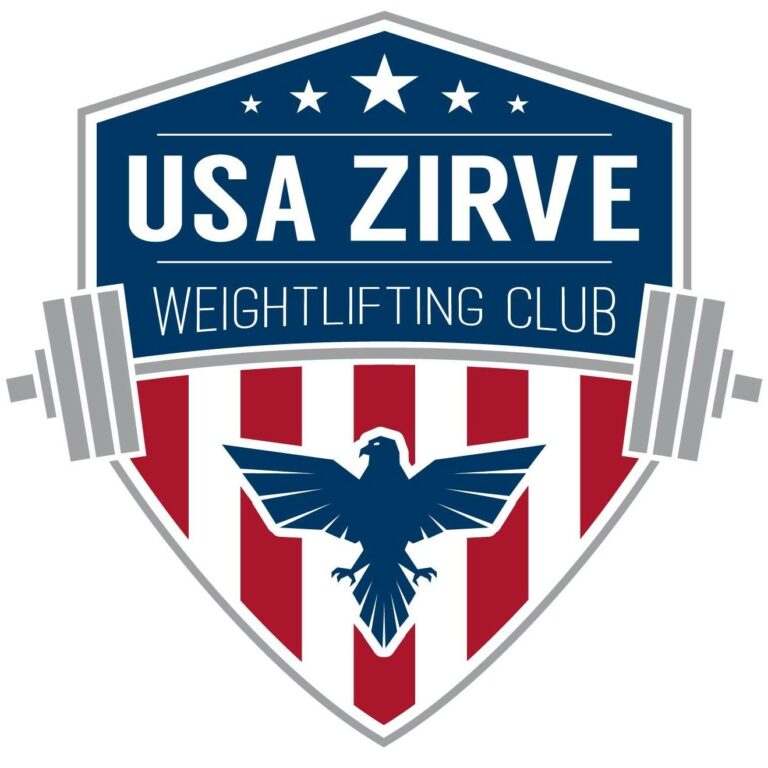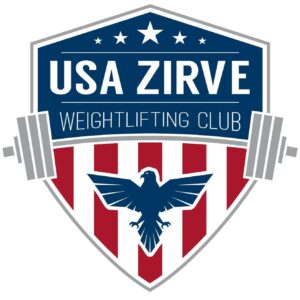 Currently operating in 13 countries, Zirve also promotes clean sport throughout the world by encouraging and supporting healthy lifestyles for young athletes. They are building gyms and training facilities to allow athletes from countries with financial limitations to have the same access as athletes from prosperous nations. Through sports and fair competition, they are working to make the world a more peaceful place.
Nasirinia's goal for the near future is to start his own gym, a professional weightlifting club such as those that exist in many top weightlifting countries. He enjoys doing seminars at CrossFit gyms from time to time, though his passion is developing dedicated weightlifting athletes.
In the near future, if you want to find Shahin Nasirinia, he will be coaching at the gym.
Editors note: This article is an op-ed. The views expressed herein are the authors and don't necessarily reflect the views of BarBend. Claims, assertions, opinions, and quotes have been sourced exclusively by the author.
Featured image: www.shahinnasirinia.com