Syn Martinez is the founder of Afrobrutality Sports and former owner and coach of CrossFit Harlem. Ronald Perez is a Lieutenant of the New York Police Department (NYPD), where he has served the past two decades, and is a co-founder of NYPD CrossFit — a Law Enforcement Affiliate that currently has upwards of 270 members.
Together, they hope to use fitness as a means to bridge the gap between cops and the communities they serve during a tumultuous time of protests against police brutality.
Their first organized event took place in Morningside Park in west Harlem. Officers from every precinct in Harlem, the housing authority, and the Chief of Counterterrorism performed a joint workout with the Harlem Jets, a youth football team.
Martinez reached out to us shortly after the event concluded. The following day, we were able to talk via phone with both Syn Martinez and Perez to learn more about their collaboration. They assured us that this was not a one-and-done event. This was the first in a series of events in New York City that will prove as the testing ground for a national initiative to rebuild trust between police and communities of color through the bonds created in fitness.
View this post on Instagram
According to Perez, he and Martinez first connected through Instagram. Perez was inspired by a post on Afrobrutality's page at the onset of the Black Lives Matter protests surrounding the tragic death of George Floyd. Perez sent a direct message to Martinez.
Within 5 minutes, we're on the phone together talking about Afrobrutality's mission.
For Martinez, a partnership with Perez and the NYPD offered him the resources needed to prove that mission — solving problems through fitness. Both he and Perez believe that it will be a nationwide program once the kinks have been worked out in these early stages and tested throughout the boroughs of NYC. Martinez stated:
Once we have a blueprint, we'll make it measurable; make it repeatable.
Perez followed that up, "In order for this to become a measurable thing elsewhere, we have to find that success [in NYC]. The NYPD is a deparment of 67,000 employees. If we can find that kind of success on that grand scale, then I think it can be repeated in other departments across the country."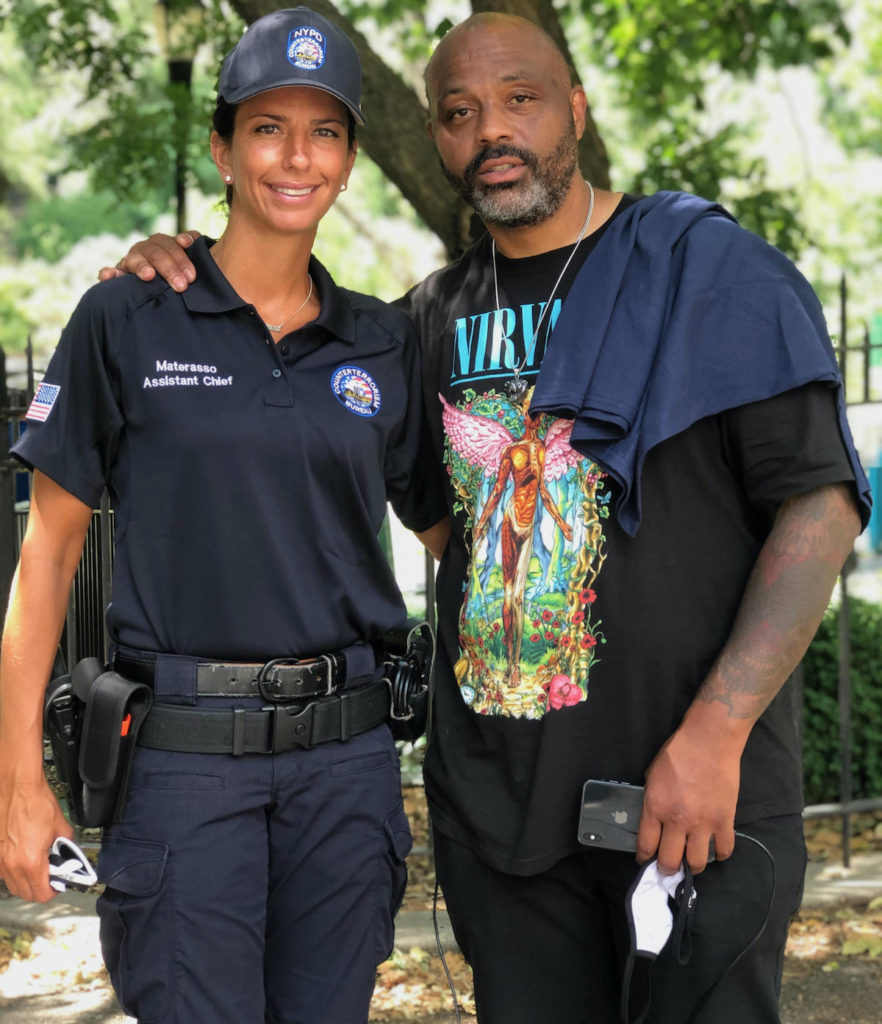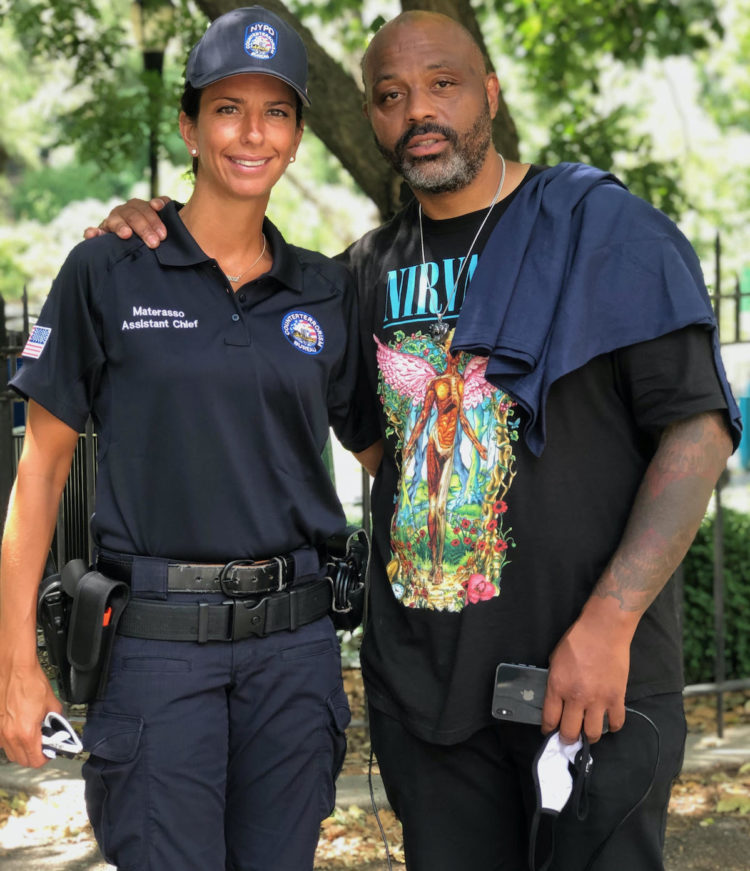 Mental Health
Perez believes that fitness is not only a way to mend the gaps between law enforcement and the community, but a way to aid police officers suffering from PTSD.
"We're trying to address PTSD through functional fitness. We have the studies that prove the endorphin release and camaraderie helps with PTSD. Fourteen active cops killed themselves last year. One is too much. We have to get cops and communities talking. People have to realize they can come to cops. We need to engage in new and creative ways and I think this a way of doing that."
Martinez is on the same page. For him, this collaboration is about the greater good of those in his community:
I'm trying to save lives here. If I save one life in my local community, then it's worth it.
Future Plans
In the coming weeks, they will hold events in neighborhoods in and outside of Harlem. They mentioned East NY, Brownsville, East Flatbush, and Jamaica, Queens by name but don't plan on restricting themselves. In Perez's words:
Expand it in order to get more traction.
Both Martinez and Perez want to build this up as proven and sustainable before it is tested in cities outside of NY. There is not yet a long term timeline for this initiative, but that is by design.
Let this all marinade with people. Let people know that this is a thing.
Both men made clear that they would like to work with CrossFit HQ and believe that this collaboration is something they can get behind and support.
But if they don't, we're still doing it.
Feature image from Carlos Davila's Instagram page: @babalos