Heart rate monitors, whether wrapped around your torso or your wrist, can give you an accurate assessment of how many beats per minute your heart is pumping at any point during the day. Most heart rate monitors on the market these days also offer a lot more than just tracking your heart rate. They can track a variety of different fitness related endeavors such as steps taken, activity level, and sleep patterns.
With so much utility built into these monitors, choosing the best one for you might feel a bit daunting, especially if you don't need all the additional bells and whistles. So let's strap up and find a pulse on which heart rate monitor is best for you.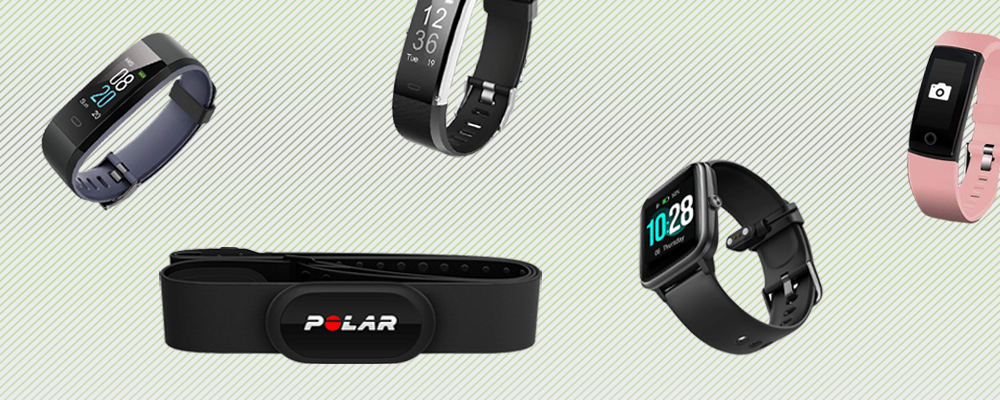 Editor's Pick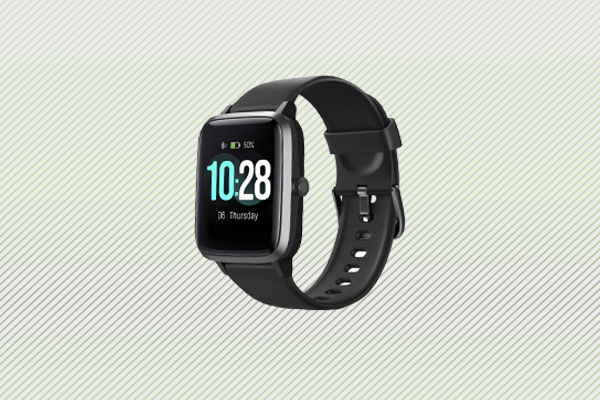 Large screen, long battery life.
Pros:
Includes GPS connectivity for more accurate distance tracking.

Great battery life — a 2.5 hour charge offers 10 days of usage.

Compatible with smartphones, allowing usage of apps and music control via the tracker.
Cons:
Sleep tracking may be inaccurate if laying in bed for any reason other than sleep, e.g. reading.

Reconnection to a smartphone may be required if the phone is turned off.

Slightly more expensive than comparable options.
Letsfit Smart Watch Fitness Tracker with Heart Rate Monitor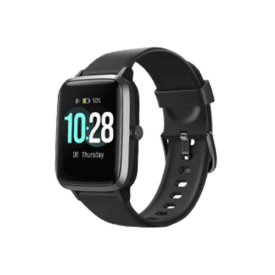 Letsfit Smart Watch Fitness Tracker with Heart Rate Monitor
This monitor has a 1.3 inch full color touchscreen that tracks heart rate, steps taken, calories burned, and distance traveled. Designed to meet IP68 water standard requirements.
Contender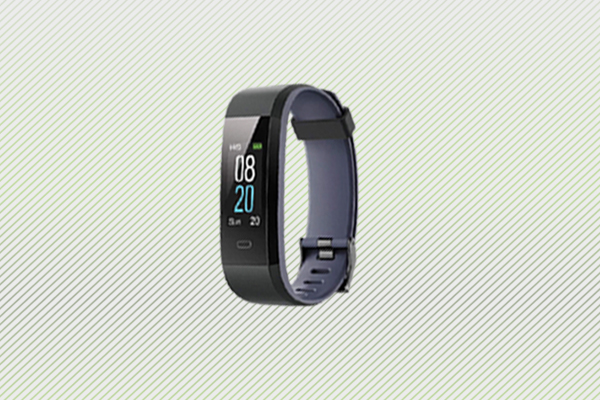 High tech and color coded.
Pros:
Built-in reminders to move will signal if sedentary for too long.

Includes 14 different tracking modes for different sports, e.g. hiking, spinning, field sports, etc.

Sleep monitor keeps track of light sleep vs. deep sleep.
Cons:
Battery life may be weaker than other options.

The set-up instructions can be confusing.

Connection to a smartphone happens via an app rather than bluetooth.
Willful Fitness Tracker IP68 Swimming Waterproof Heart Rate Monitor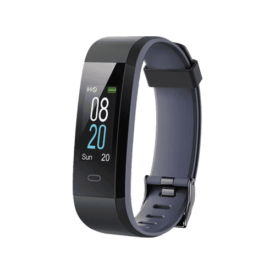 Willful Fitness Tracker IP68 Swimming Waterproof Heart Rate Monitor
This monitor supports a .96 inch TFT LCD color screen and a two-color strap. The heart rate monitor is built into the strap and can monitor sleep quality, steps taken, distance traveled, and calories burned. Available in eight different colors.
Best For Tracking Blood Pressure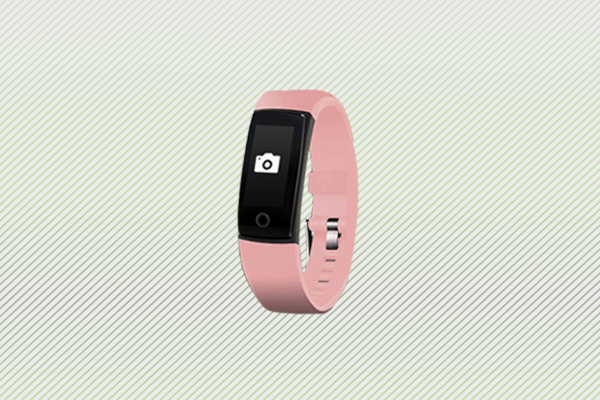 Extra health conscious.
Pros:
Tracks blood pressure consistently unlike most competitors.

Physiological period reminder option for female users.

Offers full control of the camera on the phone the monitor is connected to.
Cons:
The app may disconnect from the monitor after a long enough period of inactivity.

Instruction manual uses a very small font that can be difficult to read without assistance.

The touch screen's hypersensitivity might take time to get used to.
MorePro Waterproof Health Tracker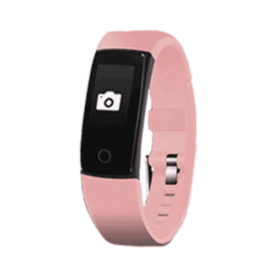 MorePro Waterproof Health Tracker
This tracker is offered in 7 different colors and tracks heart rate and blood pressure 24 hours a day. It incorporates wireless charging, is IP67 waterproof, and can be worn at all times including while asleep and in the shower.
Best For Teenagers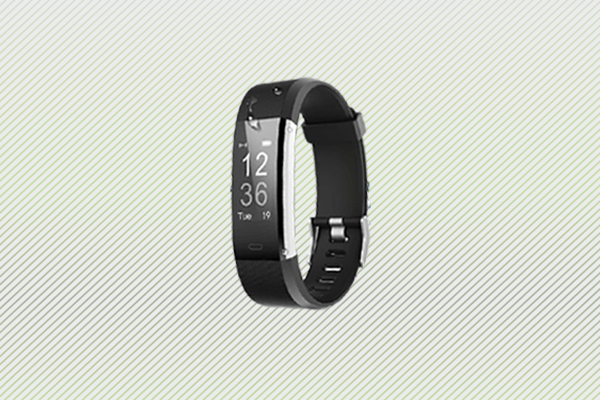 Stylish and water resistant.
Pros:
2 hours of charge offers up to 7 days of use.

Built-in USB charging is wirelessly connected.

Includes a camera remote control option to control the camera from a distance when taking a photo.
Cons:
May not integrate with apps other than the VeryFitPro app.

The pedometer may become less accurate when heart rate is 100bpm or above.

The display may be dimmer than competitors.
Letsfit Fitness Tracker HR, Activity Tracker Watch with Heart Rate Monitor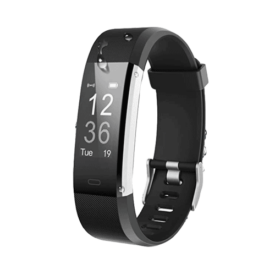 Letsfit Fitness Tracker HR, Activity Tracker Watch with Heart Rate Monitor
This monitor delivers reporting on heart rate, steps, calories, distance, and time spent active directly to the smartphone it is connected to. It will signal when a message is received and is IP67 water resistant.
Best For High Intensity Sports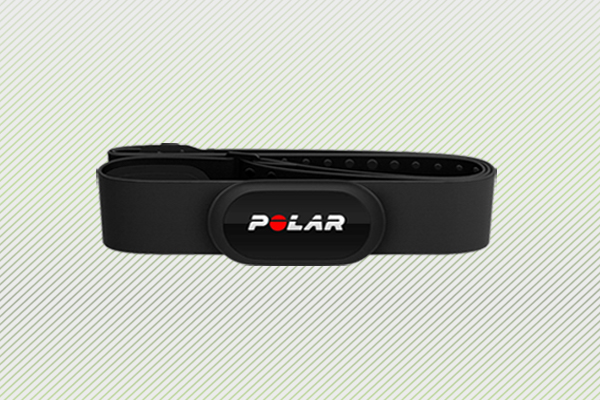 Accurate and unique.
Pros:
Can operate in both low and high temperatures — 14℉ to 122℉.

Compatible with most items that utilize bluetooth, e.g. smartphones, Pelotons, etc.

Internal memory for a full workout can determine more accurate monitoring.
Cons:
May not be comfortable to wear during times of non-activity.

More expensive than competitive options.
Polar H10 Heart Rate Monitor for Men and Women
Polar H10 Heart Rate Monitor for Men and Women
This monitor uses a lock strap that wraps around the torso so that the heart monitor sits at the base of the sternum. It employs silicone dots and a buckle to ensure it stays in place during intense activity. There are 4 different strap color options available.
Best for Athletics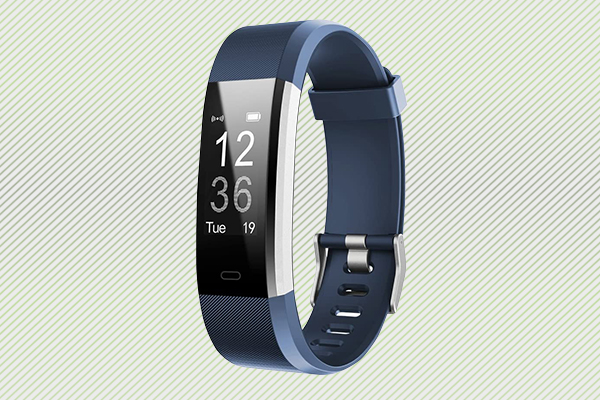 For the active gym-goer.
Pros:
Single charge can offer up to seven days of working time.
Built in USB plug makes for better compatibility with other devices.
Can connect to most social media accounts to more easily share exercise data.
Cons:
Heart rate during periods of rest may be prone to inaccuracy if improperly fitted.
The setup instructions may be overly complicated.
Sleep tracker can track inconsistencies from tossing and turning.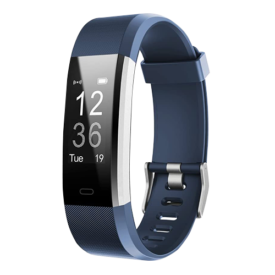 Timing real-time automatically and continuously, this tracker keeps the user informed of daily steps, calories burned, and minutes spent active throughout the day. It includes fourteen exercise modes for more specific data tracking such as pace and distance mapped via GPS.
Best Luxury Option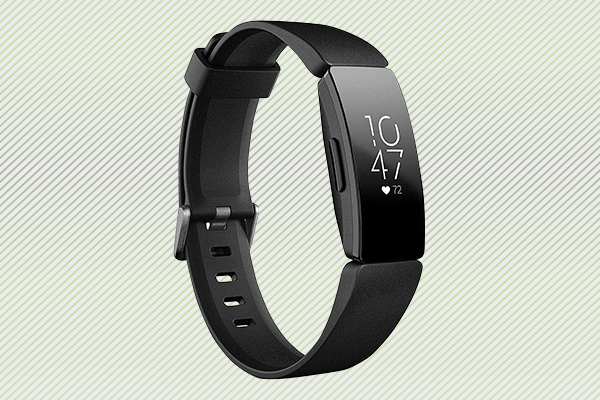 Specific and feature loaded.
Pros:
A two hour charge can provide five days of battery life.
The band is made from durable elastic material for a better fit.
Includes feature that offers insight into light and deep sleep stages.
Cons:
A potentially more complex user interface than many comparable options.
May encounter some difficulty syncing with other devices.
More expensive than other competitive options.
Fitbit Inspire HR Heart Rate and Fitness Tracker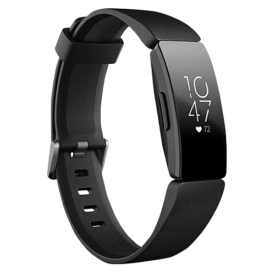 Fitbit Inspire HR Heart Rate and Fitness Tracker
This tracker captures 24/7 active and resting heart rate, calories burned, and all daily activity such as total steps and active minutes versus time at rest. It is bluetooth compatible and is fit for more extreme temperatures. Heart rate data is stored in one second intervals during activity and five second intervals while at rest.
Methodology
Features Beyond Heart Monitoring
Most options on the market will have a baseline of features included: heart monitor, pedometer, GPS tracking, etc. There are, however, some unique features that are not included in every heart monitor that could be a key factor in influencing your choice.
For example, if you want to track your activity level across a whole day, having a monitor that is waterproof will allow you to wear it in the shower or out in the rain. If you are someone who wants to have a sense of your blood pressure during times of stress, there are monitors that offer that.
A fairly big discrepancy might be when it comes to monitoring heart rate during very intense physical activity. Most monitors that are placed on the wrist may not be able to accurately record personal information when moving frenetically throughout a workout. For those who long for accuracy during intense movement, a monitor that wraps around the torso will likely be the better option.
Bluetooth
It is likely not a make or break decision point, but not all monitors are designed to use bluetooth beyond their corresponding app. The ones that use bluetooth to connect to your phone beyond just their app might offer more customization and more easily fit into your lifestyle and training routine
Wrapping Up
Using a heart monitor can help you learn some new insight into your day to day activity levels. You can learn how your body adjusts during both sedentary and active times throughout the day which can help you adjust to an overall healthier lifestyle.