What Is Powerlifting?
Powerlifting is a weight-classed strength sport. In competitive powerlifting, only one thing matters and that's having the highest total possible. An athlete's total is comprised of the three competition lifts and these lifts include the,
As a whole, the sport of powerlifting is growing at both a competitive and recreational level. In fact, it's not uncommon to see many recreational lifters "train like a powerlifter", even though they have no aspirations to compete. Whether you're setting records or brand new to the sport, this page will serve as your all-in-one powerlifting home!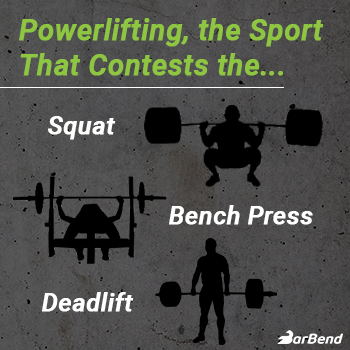 The back squat is the first contested movement at your standard powerlifting meet. In respects to powerlifting, the back squat is performed in two different styles and they're referred to as low-bar and high-bar. Low-bar squats are a more hip dominant squat, while high-bar tends to be more quad dominant.
Both squat styles can be useful and an athlete's preferred style will come down to what allows them to move the most weight possible.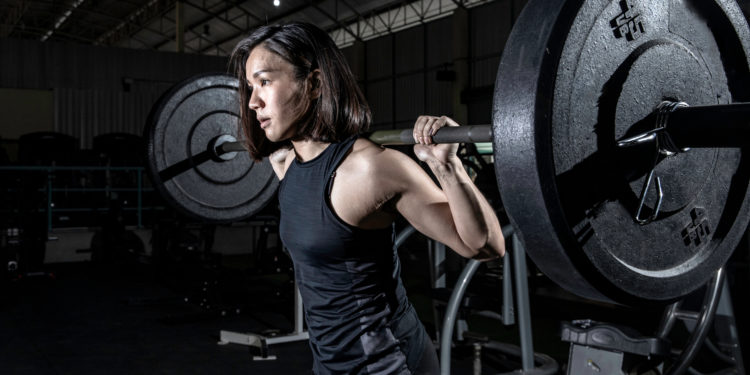 At BarBend, we hope everyone knows that they should be...
Read more
In this article we will do an in-depth analysis of the low bar back squat, offering coaches and athletes all...
Read more
The squat can be trained in many ways, and in reality, no two powerlifting programs will typically look alike. That's why it's incredibly important to learn about different training styles, programs, and what experienced athletes have learned, tried, and proven.
Interested in the direct differences between these two squat styles? Check out our High-Bar Vs. Low-Bar Squat article!
The bench press is the second contested movement at your standard powerlifting meet. Federations also do push-pull (bench press & deadlift) and bench press only powerlifting competitions. So needless to say, the bench press is pretty important to being a sound and well-rounded powerlifter.
Out of the three powerlifting movements, the bench press has the most rules that come along with it, and these will vary depending on the powerlifting federation you choose to compete in. 
Whether you are a beginner or veteran to the powerlifting platform, the bench press tends to be a lift that constantly needs improvement. 
If you find yourself struggling on the bench press at any point, then check if you are making one of these common bench press mistakes.
The deadlift is the third and final list contested at your standard powerlifting meet. This lift, similar to the bench press, can be competed in push-pull and deadlift only competitions. Out of the three powerlifting exercises, the deadlift tends to be one of the most respected lifts across all strength sports. 
"There is no reason to be alive if you can't do deadlift." — Jon Pall Sigmarsson
Whether you are team conventional or sumo, being proficient in both lifts can be incredibly beneficial for overall deadlift strength.
There are many benefits and distinct differences between each deadlift style. Read more about Sumo Vs. Conventional Deadlifts!
Once you've chosen your preferred deadlift style and conquered the basics, it's now time to take your learning a step further and bring that to the platform. 
One thing to always remember with the above three powerlifting movements is to always progress at a rate that you are comfortable with. We highly recommend finding and investing in a coach who specializes in powerlifting to progress quickly and safely. 
BarBend Powerlifting Experts
To help improve our powerlifting content, we've brought in some of the industry's top coaches, mind, and experts. Check out a few of the BarBend powerlifting experts above!
If you're interested in the full list of experts that help curate and verify BarBend content, then visit our BarBend expert page!