Ice wraps are a staple product for addressing sore muscles and cooling off. They come in all shapes and sizes and are designed to be used on all different body parts. When searching for the right ice wrap, it can be overwhelming to choose because of all the options on the internet. We've evaluated several ice wraps on the web and considered the best quality products that can cool you off, are versatile, comfortable, and adequately priced. It is important to follow the manufacturer's guidelines provided with every product to make sure you aren't leaving the ice wrap on too long!
Below we've provided five of our favorite ice wraps on the web. Please keep in mind that the ice wraps we've included are not for one specific body part or injury, but rather the best product we could find in terms of cooling effect, quality, price, and design. Cool?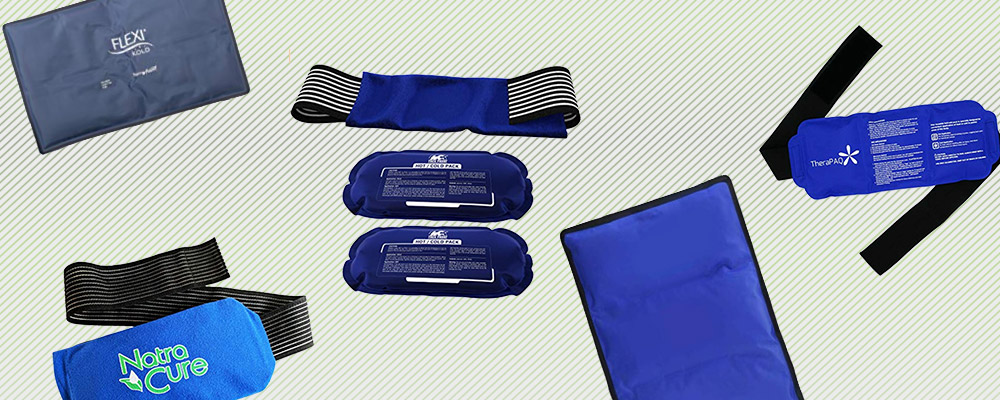 Best Comfort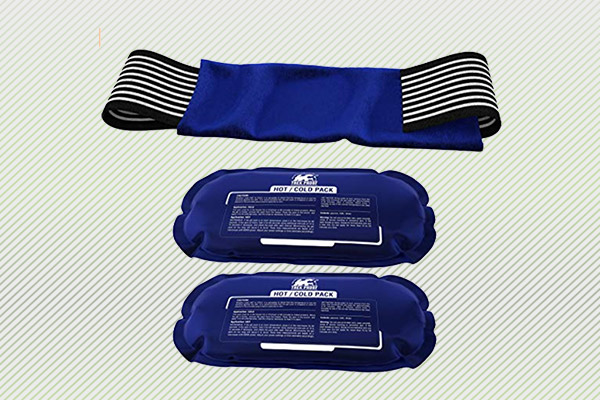 TrekProof Ice Pack (2-Piece Set)
The TrekProof Ice Pack set of two wraps are a comfortable, affordable, and versatile product. These wraps can be used in the freezer or the microwave, making for both cooling and heated treatment as desired.
Pros:
Versatility. These ice wraps can be adjusted with the comfort strap.
Safety. These wraps are microwave and freezer safe for cold or heated treatments.Deal. This is a quality product that packs two ice wraps for an affordable price.
Cons:
Package. While there are two ice packs included in this deal, there is only one strap. Something to keep in mind especially if looking to use both at once!
Exterior. Neither of these ice packs have a cover on them besides the light fabric covering the gel.
Best Performance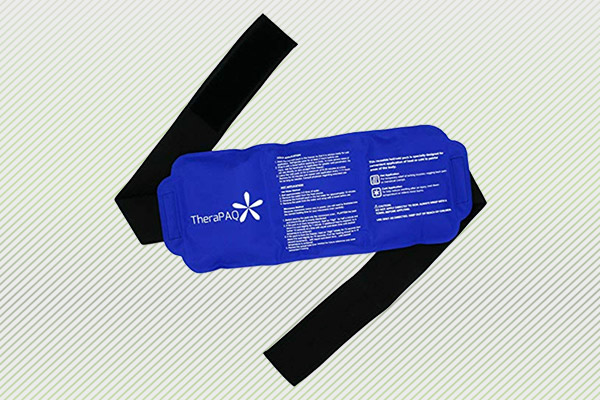 TheraPAQ Pain Relief Flexible Ice Pack
The TheraPAQ Pain Relief Flexible Ice Pack was designed to target specific areas on the body that need some cold or hot therapy. This ice wrap is reusable and can be used for both cold and hot treatments. This is a product that is adjustable, flexible, and reasonably priced.
Pros:
Duality. This product stands out from the others because it can actually support both cold and hot treatments.
Comfort. It is flexible and comes with an adjustable strap which is great for adding or subtracting pressure in certain locations
Price. Given the quality and versatility, this is an incredibly affordable price.
Cons:
Size. This ice wrap is only offered in one size at 14 x 6 inches.
Design. This pack comes with three gel packs, and none of them are removable.
Best Value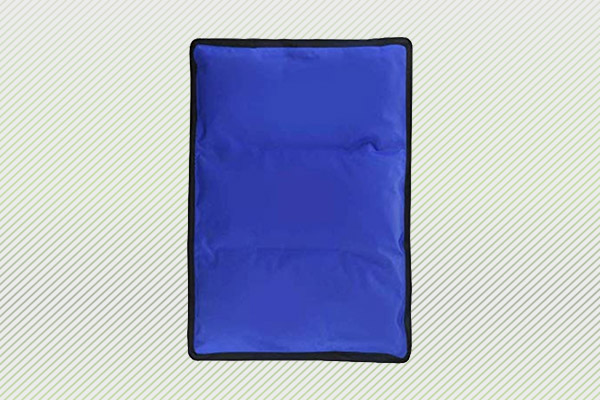 Gel Cold & Hot Pack (2 Pack)
If one part of your body is in need of some cold treatment, and another part heat, the Rester's Choice Gel two-pack is a solid option. This product comes in a package of two, and both of the wraps are reusable and suitable for heating and cooling relief.
Pros:
Deal. If looking for two ice wraps, this product is an affordable option without compromising any quality.
Flexibility. These ice wraps can be morphed, twisted, and fit to all different body parts.
Storage. Since these ice wraps are so flexible, they are easily stored. Bunch them up and throw them into a small area in the freezer no problem!
Cons:
Exterior. It doesn't have a cover, and the ice wrap can get really cold after just a short time in the freezer. The maker even recommends putting a cloth in between the product and skin if sensitive to cool temperatures.
Price. The pricing changes depending on the size, package, or style selected.
Best Variety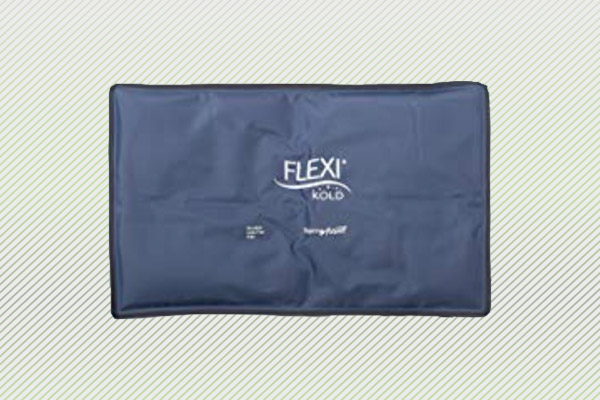 FlexiKold Gel Cold Pack
The FlexiKold Gel Ice Packs are offered in four different sizes that are designed for specific body parts and needs. It is offered as a standard large, oversize, half-size, and as a neck and gel pack. All of the four products are made with the same quality proprietary gel formula for a maximum cooling effect.
Pros:
Versatility. This product is offered in four sizes which makes choosing an ice wrap for a specific injury or need easy.
Flexible. This ice wrap can seriously stretch, which is great for not adding too much pressure in aggravated areas. This product adapts nicely to the body part it is placed on.
Safety. This product is double-sealed to protect from any leaking.
Cons:
Price. This is one of the higher priced products, but that is really only if you select the oversized ice wrap, which is 13 x 21.5 inches.
Exterior. The ice wrap is made with heavy-duty nylon material. It does not come with a comfortable sleeve like some of the other products we've reviewed.
Editor's Choice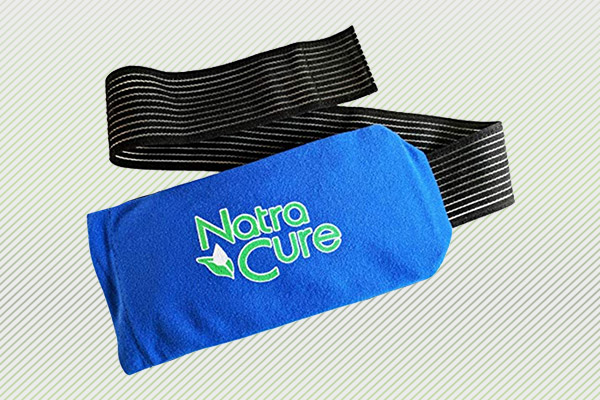 NatraCure Universal Cold Pack Ice Wrap
The NatraCure Universal Cole Pack Ice Wrap stands out from the rest because it uses a clay formula that stays colder for longer. It is lightweight, flexible, and can truly be used to relieve any body part. It comes with a nylon strap that can velcro to tighten or loosen depending on preference.
Pros:
Durability. The clay formula makes this ice wrap stay cooler for longer and also stays pliable even when kept in the coldest of freezers.
Versatility. This product can be used for hands, arms, neck, shoulders, and the lower body. The nylon strap adds an adjustable dimension and makes this product versatile for all body parts and sizes.
Quality. This is one of the best quality products that we've tested and reviewed that is also priced affordably.
Cons:
Sleeve. The ice wrap is protected by a comfort sleeve which is a nice relief from the harsh coldness that can occur when an ice pack is placed directly on the skin. This may not be cold enough for someone who may want more of an intense cooling effect.
Material. The nylon strap is a nice option for more customizable fits, but it also could be a bother if someone has particular nylon allergies or intolerances.
How We Picked
The selection process for choosing these products was built off the premise of finding ice wraps that stay cool, feel good, and will last. There are a lot of single use ice packs on the web, so we curated a list of reusable and quality options.
Quality. We selected products that had proper sealing, were made with durable material, and were safe to keep in the coldest of temperatures.
Price. We chose ice wraps that are affordable and even found some great products that include more than one ice pack per package. We made sure that quality wasn't ever compromised for a lower price point.
Durability. We chose ice wraps that not only can used time and time again, but also ones that are flexible, adjustable, and can easily be manipulated to fit in a small places. Some of these ice wraps run pretty big, so we made sure that given the size it can be molded to fit in tight freezer sections or smaller first-aid kits.
Versatility. Some of the products we selected run in different sizes that are specific to certain body parts. We also found ice wraps that come as one-size, but go so far as to include an adjustable strap that can make it versatile and adaptable to any location on the body.
BarBend Tips
At BarBend we take our workout recovery and preparation seriously. We know how essential an ice wrap can be for relieving swelling, easing up aches, and everything in between. When shopping for an ice wrap it is important to look for a product that is designed for comfort, has options in terms of sizing, and is durable to last in the coldest of freezer temperatures. Check out four tips we would suggest when looking for an ice wrap.
Design. When looking for an ice wrap finding one that actually can wrap, and stretch is important. We would suggest looking for products that are either flexible as is, or have an adjustable strap to fit to comfort.
Comfort. Often ice wraps come just with the ice pack and very little cover. Some of the best ice wraps on the market have a removable cover for extra comfort and help ease up the intensity of direct ice pack to skin contact.
Price. Look for ice wraps that are reusable and aren't just for single use. There are a lot of products on the web that even include more than one ice wrap. This is a nice option if you are planning on icing more than one body part at a time.
Size. Ice wraps come in various shapes and sizes, so be on the lookout for a design and style that fits appropriately to the body part that needs the treatment.
Wrapping Up
Now that we've gone over five of our favorite ice wraps on the web, we hope you are feeling better about the selection process. With so many makers, sizes, and designs to choose from, we really hope this will help you cool off in more ways than one!