Over the last decade, functional fitness and cross-training style workouts have exploded in popularity. Cross training style workouts can include multiple exercises all in one bout, such as squats, power cleans, deadlifts, box jumps, rope climbs, and much more. These workouts are highly versatile, so they need shoes to complement their various exercises.
On top of cross training style workouts growing in popularity, the shoes that accommodate these workouts have grown, too. Every year, big brand cross-training shoes continue to increase their tech to match the high demands of these workouts. This is great news for those in need of new cross-trainers, but it can also feel tedious finding the perfect pair.
You could consider us cross training sneaker heads. Every time a new model is released, we love to give them a try and put them to the test across the board. The best part of reviewing multiple cross-training shoes is that it provides us with a large overview of what to expect from each shoe.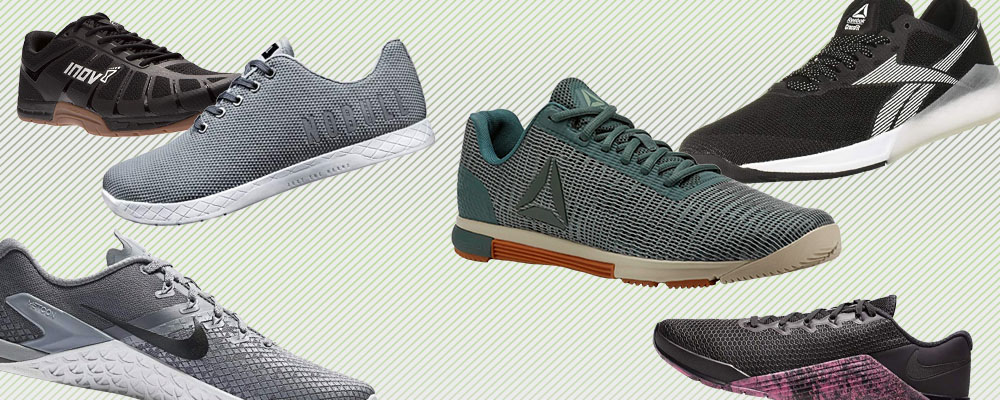 Best for Women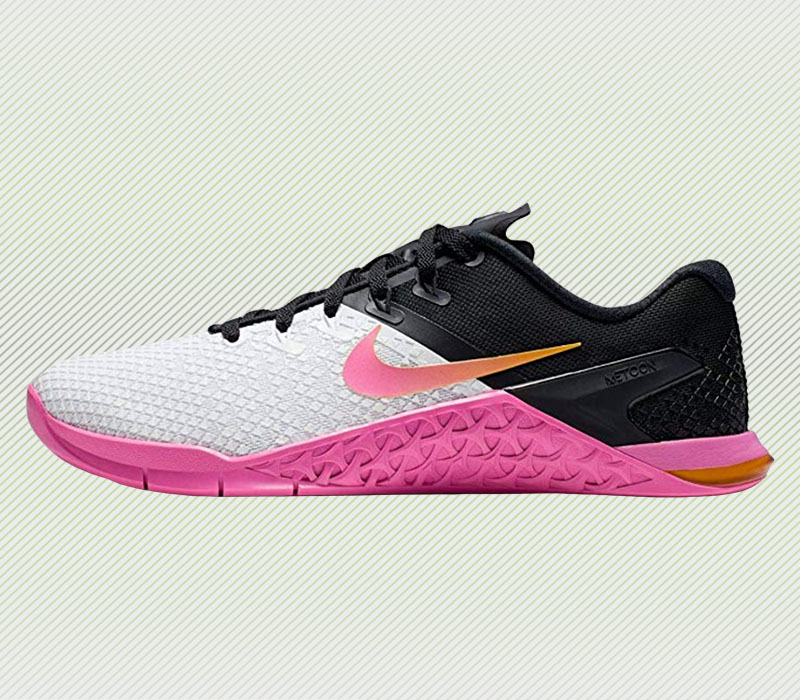 Nike Metcon 4XD
The Nike Metcon 4XD is a great option for women cross training athletes. This shoe offers a strong outsole for all forms of lifting and reinforced TPU heel to promote stability. On top of a strong outsole, the Metcon 4XD utilizes Nike's Haptic 3D print to promote long-term durability from abrasions and everyday wear and tear.
Pros
Lightweight construction with signature Nike Flywire for natural reactivity.
TPU layer in the heel, firm outsole, and additional toe layer for durability purposes.
Strong and thick outer material to support long-term durability.
Best for Men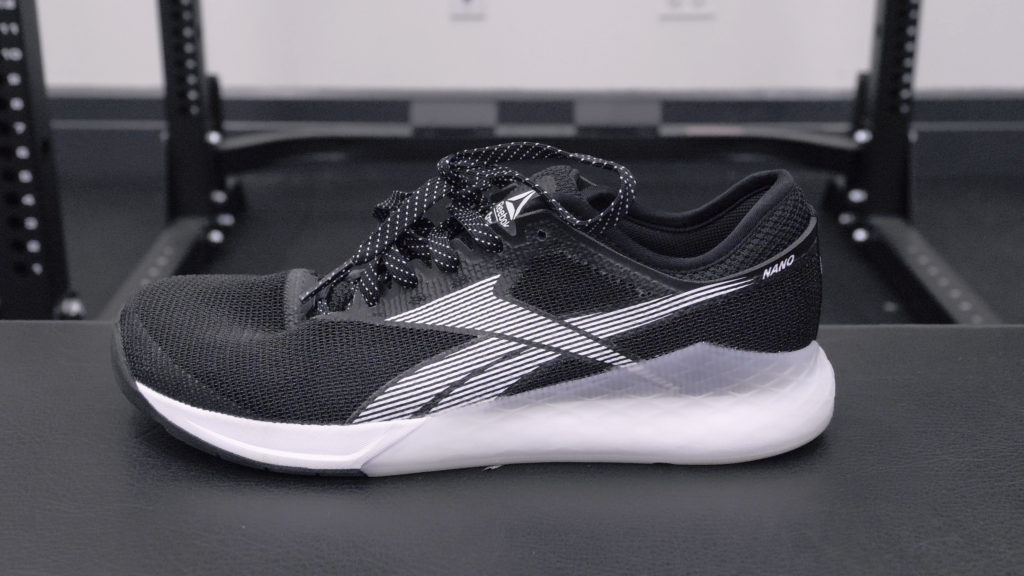 Reebok CrossFit Nano 9
The Reebok CrossFit Nano 9 is our favorite cross training shoe for men. Out of all nine models, this may be our favorite Nano model to date, and this shoe has a ton of things going for it. For starters, the Flexweav has proven to be lightweight, durable, and breathable. Second, there's a low offset and firm outsole so this shoe is a solid bet at being resilient against compression from workouts.
Pros
Plastic heel counter and TPU heel to promote foot security and stability.
Flexweave material provides a maneuverable and lightweight construction.
High-density foam midsole in the forefoot provides support and reactivity.
Best for CrossFit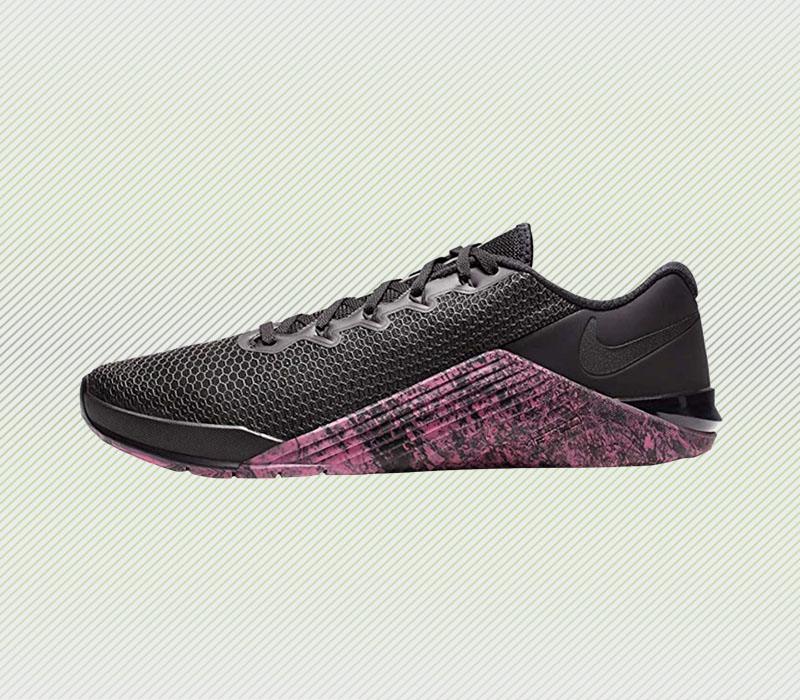 Nike Metcon 5
The Nike Metcon 5 earns out top spot for CrossFit for a few defining reasons. Granted, all of the shoes on this list will work for CrossFit, this model does an excellent job at providing maximal stability. The outsole of this model is the firmest on the list, so we like how resilient this shoe is to resist compression. Additionally, this model fits snug, so there's no block-like feeling when moving through jumps and runs.
Pros
Firm rubber outsole with additional TPU slip in the heel for firm base.
Nike Flywire to promote reactivity and firm double-layer mesh and nylon-esque outer.
Haptic outer and medial/lateral rubber outsole provides long-term durability.
Best for Wide Feet
NOBULL Trainers
The NOBULL Trainers earn our top pick for the best cross-training shoe designed for wide or flat feet. These shoes have a slightly wider build when it comes to the mid-foot and forefoot, so if you need full toe splay and have a wider foot, then these shoes should be a good bet. These are also a good shoe for day-to-day life, so if you want a pair for lifting and walking around comfortable — NOBULL fit the bill.
Pros
Durable, somewhat breathable, and versatile Superfabric outer construction.
Consistent midsole and outsole with wider construction for comfortable fit.
Slightly wider forefoot construction to accommodate for wide and flat feet.
Best Budget Trainer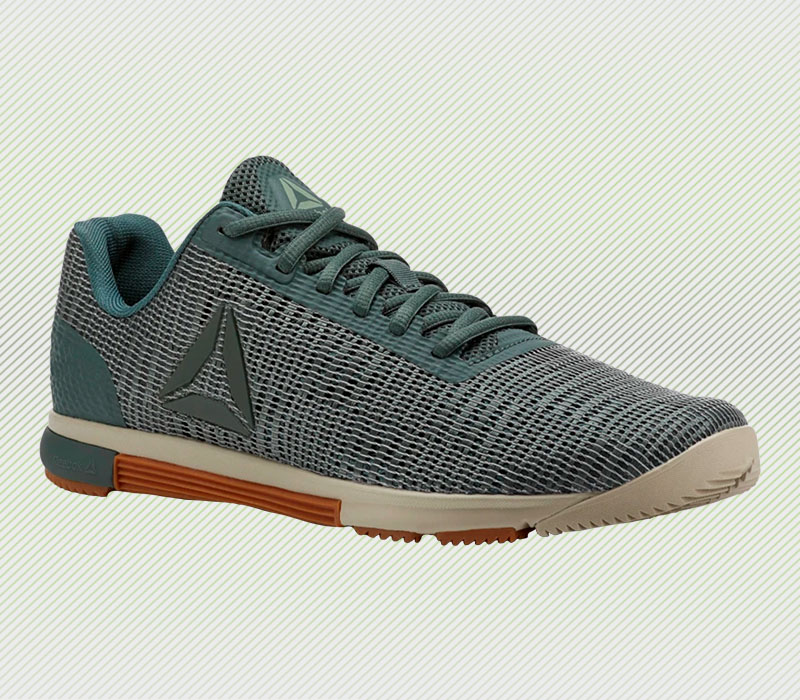 Reebok Speed TR Flexweave
The Reebok Speed TR Flexweave earned our top spot for a couple major reasons. First, the outsole and TPU layer in the heel makes it a great option for resisting compression under heavy lifts. Second, the lightweight Flexweave is both durable and versatile for things like rope climbs and running. Also, the Flexweave supports these shoes from getting smelly super quick, which is a major perk for day-to-day wear.
Pros
Lightweight, durable, and breathable Flexweave outer construction.
Solid TPU layer in the heel and wave-like outsole to increase stability and grip.
Cost efficient option.
Best for Jumping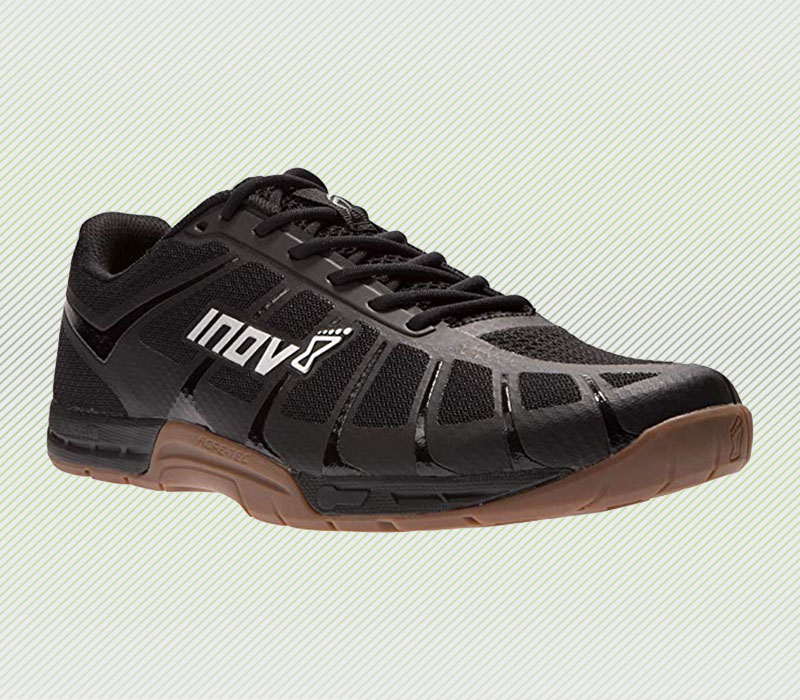 Inov-8 F-Lite 235 V3
The Inov-8 235 V3 is a great dynamic cross training shoe for functional fitness. This shoe provides support under heavy weight, reactivity when jumping, and a lightweight construction to accommodate every type of activity.
Pros
Dynamic Fascia Band on the outsole provides a natural and stable platform.
Lightweight POWERFLOW+ midsole gives this reactivity in jumping movements.
Solid and well-built outer construction durability.
How We Rated the Shoes
At BarBend, we like to go the extra mile with our shoe tests. Instead of trying them out for various activities, we perform the same battery tests on every model. This allows us to accurately select the best models for a wide variety of uses.
Lifting Tests
For lifting, we performed a ton of different movements in each shoe, but we kept three tests consistent across the board. These tests were performed specifically to assess stability and compression of the shoe's outsole. In each video, we always list tests we performed and some may be different than others, but these three tests were all performed for each shoe in this review.
(Note that the below poundages vary a bit from tester to tester based on their strength level, especially when testing women's versus men's trainers.)
Back Squat: 315 lbs
Deadlift: 405 lbs
Power Clean: 205 lbs
If you find yourself looking at a model below with a high stability rating, then chances are that shoe showed very little sign of compression under these movements.
Day-to-Day Tests
On a daily basis, we walk roughly 6-12,000 steps commuting to work and throughout our day in the concrete jungle. This equates to about 3-6 daily miles, so on a weekly basis, each cross-training shoe receives about 21-miles of wear on the low end and 35+ miles on the higher end.
A high comfort rating indicates that the cross-training shoe is a joy to wear for long walks and doesn't cause any form of discomfort from something such as a hard outsole. So, in respects to the stability:comfort rating, a high score means the show was very comfortable for daily use
Cross-Trainer FAQs
1. Can I run in these shoes?
BarBend: Of course, but keep distances limited. These shoes are designed to be the best-of-all-worlds in the gym and support heavy lifts, so you can run in them, however, they're not designed to support long runs.
2. Can I max out in them?
BarBend: Yes, however, be mindful of the midsole and outsole construction. If you're pushing the upward limits of your strength and moving 400+ lbs routinely, then opt for options with firm midsoles and outsoles. Look for things like TPU and high-density foams in the shoe's construction.
Do they perform well in classes?
BarBend: Yep! Cross-trainers make great class shoes because they can tackle multiple activities. They can support weight when resistance training, provide stability when jumping, and provide some reactivity for shorter runs.
BarBend Cross-Training Shoe Tips
Below, we've provided our two favorite tips for individuals trying to find the perfect cross-training shoe for their needs.
1. Prioritize your needs with construction: If you lift more in your shoe, then look for more stable options with construction traits like TPU, minimal heel-to-toe offset, and firm outsoles.
2. Shopping on a budget: Search older models or less popular colorways. Most cross-training shoes have multiple iterations and older models generally perform similarly and have a decreased price.
Wrapping Up
With so many cross-training shoes on the market, there's a perfect model out there for everyone. Choosing the perfect model can be overwhelming at times, but if you break down what you want and what the shoe offers, then you can make the best educated decision for your needs!