Making the world a better place through strength.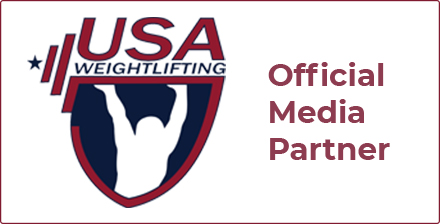 BarBend is the Official Media Partner of USA Weightlifting.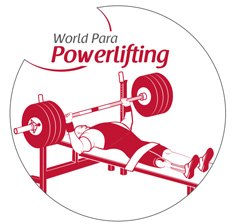 BarBend is a proud media provider of World Para Powerlifting.
World Para Powerlifting (WPPO) is the international federation for the sport of Para powerlifting. The sport is governed by the International Paralympic Committee and directed by World Para Powerlifting staff and committees.
Included on the Paralympic Games sport programme since 1964, Para powerlifting is the ultimate test of strength and features the world's strongest athletes with disabilities. Athletes from over 130 countries are often lifting over three times their own body weight!
David Tao
Editor and Co-Founder
BarBend's Co-Founder and Editorial Director, David is a veteran of the health & fitness industry, with nearly a decade of experience building editorial teams in the space. He also serves as a color commentator for both National and International weightlifting competitions through USA Weightlifting.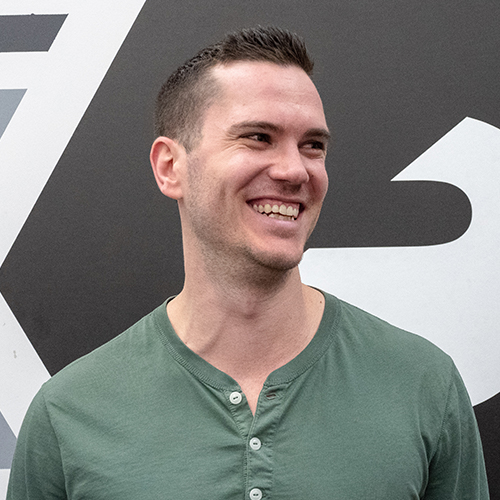 With eight years' reporting experience on four continents, Nick is a seasoned writer and content producer who focuses exclusively on health and fitness. Starting his career writing on cholera outbreaks in Kenya, he moved to New York City in 2013 and has since been featured in Men's Health, Vice, Popular Science, Runner's World, the Sydney Morning Herald, and the Huffington Post.
Jake Boly has served as a writer and editor at BarBend for the last two years. Jake has written over 1,000 articles related to strength sports and currently manages a team of 16 writers. He received his Masters in Sports Science in 2016 from Hofstra University and has been a Certified Strength and Conditioning Specialist (CSCS) since 2015.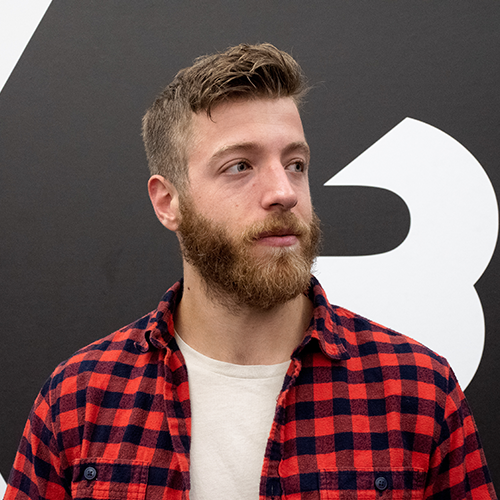 Phil has worked for the creative team and as on-air talent for World Wrestling Entertainment, as a narrator for Audible.com with over a dozen titles, and as a producer, director, and playwright in his native New York City. He co-founded IJB Theatrical Productions during his time with The Araca Group. He has a background in personal training and holds a BFA from Syracuse University.
BarBend's Expert and Contributor Network includes some of the world's top minds in strength training and strength athletics. Made up of Olympians, World Record holders, coaches, researchers, dietitians, and historians, these individuals bring a range of experiences to our site through the content they write and articles they help verify. 

As Precision Nutrition's Director of Performance Nutrition, Brian leads a team of over 20 expert coaches, helping individuals of all backgrounds reach their personal and professional goals. Brian also works with a host of elite athletes such as U.S. Open Champion Sloane Stephens where he provides nutrition coaching and performance-specific… Read more

Trevor Kashey has a Ph.D. in biochemistry with emphasis on cellular energy transduction (which he completed at the age of 23). He began his formal scientific career as a high school student, doing non-small cell lung cancer research at the Translational Genomics Research Institute in Phoenix, AZ. He has consistently been doing research since then, both in academic laboratories,… Read more

Chad Wesley Smith is the owner/founder of Juggernaut Training Systems and one of the most accomplished strength athletes of recent years. With a background in track & field, Smith took his 2 collegiate national shot put championships and continued his athletic success in powerlifting and strongman.. Read more

Eric started lifting at the age of 12, and has been hooked ever since. Eric has a background in powerlifting and strength coaching, and has been competing in natural bodybuilding since 2011. Now he's a pro natural bodybuilder with a PhD in Human Movement Science, and serves as the Director of Education for Stronger By Science… Read more

Andy Galpin has a PhD in Human Bioenergetics as well as a Masters in Human Movement Sciences. Dr. Galpin is a tenured professor and scientist at CSU Fullerton where he is the Director of the Center for Sport Performance, which conducts, present, and publish research and engage in consultations specifically related to improvement of sports performance… Read more

Mike holds a Master's in Exercise Physiology and a Bachelor's in Exercise Science. Currently, Mike has been with BarBend since 2016, where he covers Olympic weightlifting, sports performance training… Read more

Samantha Poeth
National Champion Weightlifter
Sam Poeth won her first USAW National title in 2005 at the Junior National Championships. She has 4 University National Titles (2010-2012, 2014) and is the 2013 USAW National Champion. She also owns the title of 2011… Read more

Greg Nuckols
Record Holding Powerlifter
Greg Nuckols has over a decade of experience under the bar, is currently pursuing a Masters in Exercise Physiology, and has held 3 all-time world records in powerlifting in the 220 and 242 classes. He's trained hundreds.. Read more

Mike T. Nelson, PhD, MSME, CSCS, CISSN, is a research fanatic who specializes in metabolic flexibility and heart rate variability, as well as an online trainer, adjunct professor, faculty member at the Carrick Institute, presenter, creator of the Flex Diet Cert…. Read more

Michael Gill
Strongman Coach and Athlete
Weight training is in the blood of BarBend contributor Mike Gill. Learning how to lift as part of his conditioning for Jr. High School wrestling fueled a passion that has lasted now for 35 years. He has a background in all weight… Read more

Finishing acting school in 2010 left Cara directionless and depressed, slinging drinks for work while half-heartedly and inconsistently auditioning. She had tons of ambition, but little discipline and no direction. After a… Read more

Ben Pollack
World Record Powerlifter
Ben Pollack is a professional powerlifter and holds the all-time world record raw total of 2039 in the 198-pound class. He has won best overall lifter at the largest raw meets in the world, including the US Open, Boss of Bosses… Read more

Amit Sapir
Olympian, Bodybuilder, Powerlifter
Born in 1982 in Israel, Amit Sapir found his way into bodybuilding after being twice the champion of Israel in Olympic Weightlifting. The most successful Israeli bodybuilder in the IFBB to date, he is also a powerlifter… Read more

Conor Heffernan is a PhD researcher at University College Dublin. Studying physical culture in Ireland from 1893 to 1939, Conor divides his time between his PhD research and his website Physical Culture Study… Read more

Jay Polish
Kettlebell Specialist
Dr. Jay Polish is an American Council on Exercise certified personal trainer, and holds an additional certification in Kettlebell Athletics. A competitive powerlifter, their personal training practice focuses…. Read more

Eric Leija
Kettlebell Specialist and Coach
Eric Leija is a Senior Kettlebell Specialist at the ONNIT Academy. He is certified by the ONNIT Academy in Kettlebells, Steel Mace, Foundations, and Durability, as well as the IKFF, CPPS, and Animal Flow. Known as the PrimalSwoledie… Read more

Kegan Dillon
Highland Games Athlete, Coach
Kegan Dillon is an experienced strength athlete and coach who grew up playing baseball and basketball, and has competed in a variety of strength sports including highland games, CrossFit, and powerlifting. After four… Read more

Thea Lund
Weightlifter and Writer
From a very early age, Thea has demonstrated a strong passion in various creative endeavours. She began dance lessons at the age of 4 which played a big role in developing her work ethic and natural competitive edge. She has studied many disciplines of dance… Read more

Chad Vaughn is a 2-time Olympian, 9-time US National Champion, 2003 Pan American Games Gold Medalist, and American Record Holder in the sport of Weightlifting. Chad also holds CrossFit Level 1 and Level 2 certificates… Read more

Bryce Krawczyk is an IPF Classic World Silver Medalist, 3-time CPU National Championship, and former IPF Open World Record holder. He's the owner and head coach at Calgary Barbell, a company dedicated to exceptional coaching services… Read more

Leyla is a New York City-based dietitian focused on functional nutrition. She's currently a full time editor with over 4 years of experience working with medical professionals covering health-related issues… Read More

Daniel Braun, J.D., LL.M., is an attorney and adjunct professor in New York City, as well as a bronze medal-winning competitive powerlifter in the USAPL. Prior to powerlifting, Daniel obtained his Black Belt in Okinawan… Read more

Kenny Kline
President & Co-Founder 
A long-time entrepreneur, fitness enthusiast, and Columbia Business School Alum, Kenny has built his career around creating high-quality, reader-focused digital brands.

Erik Ruuska
Graphic Designer 
Erik is a visual problem solver with a passion for connecting people with brands they love on a personal level. His skillset ranges from traditional graphic design to motion design and animation.

Jordan Hicks
Director 
Jordan is a Nashville native inspired by all forms of storytelling. Over the past few years, he has been fortunate enough to tell a variety of stories through video. He also loves music, food and travel.




Amir Iqbal
Tech Lead 
Amir is the Tech Lead and responsible for the development and support of digital solutions for the company. In addition to being responsible for technology deliverables, he also plays a prominent role in the architectural design and agile project planning.
Welcome to BarBend, your online home for all things strength. We're a news, analysis, entertainment, and opinion platform for what's relevant in strength-based competition and training. We post multiple times per day every weekday (and some weekends).
Medical Disclaimer
The content on BarBend is meant to be informative in nature, but it should not be taken as medical advice. When starting a new training regimen and/or diet, it is always a good idea to consult with a trusted medical professional. We are not a medical resource. The opinions and articles on this site are not intended for use as diagnosis, prevention, and/or treatment of health problems. They are not substitutes for consulting a qualified medical professional.
What We Cover
To start, check out the main menu: Fitness, Weightlifting, Powerlifting, and Strongman. That's not an exclusive list, however, and we cover what we think is interesting and relevant to our readership. We believe strong makes better, and we celebrate diverse methods and modes of strength training and sport.
We welcome comments, opinions, submissions, analysis, breaking news, and profiles (see below for submission details).
Who Are You Affiliated With?
BarBend is the Official Media Partner of USA Weightlifting. Unless otherwise specified on certain content, the two organizations maintain editorial independence.
BarBend is a proud media provider of World Para Powerlifting (WPPO). As with the above, unless otherwise specified on certain content, the two organizations maintain editorial independence.
BarBend is an independent website with multiple contributors, and the thoughts and opinions expressed therein are not necessarily those of BarBend HQ. For more info, check out our disclaimer in the footer.
Get in Touch or Submit a Pitch
Have a suggestion or story idea, or just want more BarBend? Want to be featured on BarBend or know someone who does? We want to hear from you. Email info [at] barbend.com to get in touch with our editorial team.
Due to volume, we can't respond to every inquiry immediately, though we'll do our best to respond in the order that messages are received.
Our Team
Based in Brooklyn, New York, BarBend is supported by a team of over 70 experts, contributors, researchers, photographers, and athletes from around the globe. Our in-house editors, creative, and management team steer the ship so we can bring you the latest and greatest from the best minds in strength. Are you a writer or expert in the field of strength interested in joining our team? We're picky, but always down to connect with more great minds. Please get in touch!
Please note that due to the volume on editorial and other inquiries, we cannot respond to all messages but will do our best to get back to you!
Editorial Inquiries, Corrections, and Leads
Need to get in touch with our editorial team? Email info [at] barbend.com, and we'll do our best to get back to you shortly!