Of all the workout products you can buy, pre-workout supplements may have the widest variety of ingredients, dosages, and effects — which is why it's hard to find the best pre-workout supplement for your individual needs. Also, isn't proper sleep, nutrition, and hydration all you need for an excellent workout? It's certainly true that these three lifestyle choices can radically improve your performance (as well as mood, muscle growth, and immunity). But for those who want a little something extra, the right pre-workout supplement can improve performance.
Choosing the right pre-workout, however, is challenging. Besides caffeine, there are scores of other ingredients that appear in these products — including amino acids, plant extracts, and other powders meant to improve endurance, power output, focus, fat loss, and blood flow. That's why we've tried dozens of pre-workouts, from the biggest brands to the newest up-and-comers, to find out the absolute best pre-workout supplements for any training goal.
The Best Pre-Workout Supplements
Editor's note: The content on BarBend is meant to be informative in nature, but it should not be taken as medical advice. The opinions and articles on this site are not intended for use as diagnosis, prevention, and/or treatment of health problems. It's always a good idea to talk to your doctor before beginning a new fitness, nutritional, and/or supplement routine.
Best Pre-Workout Supplements Video Review
We want you to read our thoroughly researched, thoughtful pre-workout review. Of course, sometimes a video is just easier to digest. Well, we've got you covered. Check out our equally thoughtful and scrupulously researched video review below.
Best Pre-Workout Overall
When looking for a great pre-workout supplement, we value research-backed ingredients in clearly disclosed dosages. Transparent Labs is a company that's heavily prioritized both of those elements in their BULK pre-workout.
Transparent Labs Bulk
Transparent Labs Bulk might just be the best pre-workout supplement around. There aren't any blends. It's gluten-free and contains no artificial flavors, colors, or sweeteners. And at 180 milligrams per scoop, BULK's caffeine content is more manageable than some others on the market (which can get up to nearly 300mg per serving). BULK also features big hits of Vitamin D and zinc. There's also boron, which has some pretty positive links to testosterone production in the body.
Who Should Buy Transparent Labs Bulk
People who want a clearly labeled and well-dosed supplement.
Those who are at risk of running low on Vitamin D and zinc.
Anyone who wants to avoid artificial sweeteners, flavors, or colors.
Folks who like an emphasis on focus; there's theanine, taurine, and tyrosine here, an impressive combination.
Who Shouldn't Buy Transparent Labs Bulk
Penny pinchers; this is about $1.60 per serving.
Because it's all-natural, the flavoring is quite sour, which might be a con for those that prefer something sweeter.
People who are not interested in ingredients that may improve testosterone production.
It's on the pricier side, but that's because it's effectively made. We're big fans of Transparent Labs Bulk.
Want the full scoop on pre-workouts? See our complete guide to pre-workout supplements here.
Best Pre-Workout for Men
It's safe to assume many men are after more muscle and strength — and so it's crucial to select a pre-workout with specific formulations to aid muscle- and strength-building while providing the focus needed for productive workouts.
Plantrise Pre-Workout Fuel
Plantrise Pre-Workout Fuel can help with strength training by reducing fatigue and enhancing exercise capacity. The l-citrulline malate 2:1 can help boost nitric oxide production, which can widen your blood vessels and increase blood flow to improve workouts, and beta-alanine can help decrease muscle fatigue so you can workout for longer. Aside from these two ingredients, Plantrise also includes l-tyrosine and l-theanine for a potential boost in cognitive performance, and caffeine, which can provide that jolt of energy people often look for right before a workout. However, this blend does not include creatine, which is an ingredient some people may look for in their pre-workout.
Who Should Buy Plantrise Pre-Workout Fuel
Men who focus on strength training and want a specific formula that may help fight fatigue and allow them to train longer in the gym.
People who want a pre-workout with ingredients, like caffeine, meant to provide a jolt of energy.
Anyone who wants a comprehensive list of ingredients geared toward focus in their pre-workout.
Who Shouldn't Buy Plantrise Pre-Workout Fuel
Anyone who wants a longer list of ingredients in their pre-workout.
Athletes who want more caffeine in their pre-workout, as this product only contains 150mg.
Those who are looking for a dose of creatine to be included in their pre-workout.
If you're looking for a pre-workout that may help you ward off fatigue, increase blood flow for stronger pumps, and allow you to exercise for longer while at the gym, this pick has all the ingredients you need.
Best Pre-Workout for Strength
There's a difference between a pre-workout that energizes you and a pre-workout that contains ingredients proven to boost performance. We found the latter in Performance Lab Pre.
Performance Lab Pre
What makes this a premium pick for those who like to toss around heavy iron is the added creatine — a supplement that increases your ATP, which is essentially quick-use energy that your body taps into for short and intense bouts of movement. This is not the only pre-workout with creatine. However, Performance Lab boasts a quality Creapure® blend, which contains mainly creatine monohydrate. Another point of note is that these are taken in pill form, making them more convenient to travel with.
Who Should Buy Performance Lab Pre
Strength athletes who want a pre-workout designed to help their energy levels and performance. This boasts 1.25 grams of creatine (which is not quite a full dose, but still significant).
People who want iron in their pre-workout. This offers 2.5 milligrams (which is still about an eighth of the recommended daily intake).
Folks who prefer to take a pre-workout in pill form.
Who Shouldn't Buy Performance Lab Pre
People who don't like taking pills, as these are six per serving.
Those who already take creatine and don't need more in your stack. More might not be harmful, but it may be irrelevant.
If you're looking to gain a lot of muscle, you need to train hard — this specific formula primes you for tough training sessions so you can leave it all in the gym.
Best Pre-Workout for Ingredient Variety
We love pre-workouts that are transparent, well-dosed, and useful for any kind of workout. This one ticks all those boxes — and it might even help with recovery.
Kaged Muscle Pre-Kaged
Pre-Kaged has something for everyone. It's high in caffeine (274mg), beta-alanine, citrulline, betaine, and creatine, so that it can support just about any kind of workout. This supplement also contains other ingredients to give you an extra boost. There's a significant amount of taurine and two kinds of tyrosine for focus. There are branched-chain amino acids, an unusual addition in a pre-workout that can make it easier to exercise on an empty stomach to retain muscle.
Who Should Buy Kaged Muscle Pre-Kaged
Those who prefer BCAAs in their pre-workout.
People who want a product to help with endurance, power, and/or focus.
Folks interested in the benefits of greens powders, as there are powdered vegetables in here that might help with recovery due to their antioxidants.
Who Shouldn't Buy Kaged Muscle Pre-Kaged
Those sensitive to caffeine. Pre-Kaged has 274mg per scoop.
People who want a smaller serving size and fewer additional ingredients — essentially a more streamlined pre-workout.
Pre-Kaged is an overall strong pre-workout (really, it's a big hit of caffeine) with both BCAAs and antioxidants added in.
Best Pre-Workout for Weight Loss
The key to weight loss is consuming fewer calories than you burn in a day, but is there a pre-workout that might offer a little extra help? Again, Transparent Labs is stepping up to the plate.
Disclaimer: Please note that none of these products describe themselves as weight loss supplements and should not be taken as such. Please consult with a medical professional before beginning any weight loss protocol.
Transparent Labs Lean
Transparent Labs Lean has a lot of ingredients that you'll also find in fat burners. A big one is synephrine, which a couple of studies found may increase the number of calories burned in a given day — an effect that may be enhanced by the hordenine that's also present in this product. Some of the ingredients may also support thyroid health. Plus, it's well-dosed with many other mainstay pre-workout ingredients like citrulline, beta-alanine, and theanine to help reduce the jitters from the caffeine.
Who Should Buy Transparent Labs Lean
Those who would like to burn an extra hundred or so calories from ingesting their pre-workout alone.
People who avoid artificial ingredients.
Who Shouldn't Buy Transparent Labs Lean
Those who prefer big hits of caffeine; 180mg is a little over what you get in a small Starbucks coffee.
While it's a little low in BCAAs, this is still an interesting pre-workout that's all-natural and might increase thermogenesis, AKA the number of calories you're burning.
Best Pre-Workout Without Creatine
Creatine is a great supplement, but if you're already taking it, then you might not want more. At a certain dosage specific to you, it can be pointless. Here's a great pre-workout, free of creatine, that is great to stack with other supplements.
Kaged Muscle Pre-Kaged Sport
Though creatine is a common pre-workout ingredient, you may not want it in your pre. The reason being you're already getting plenty. Kaged Muscle's Pre-Kaged Sport boasts a formula that focuses on clean energy — with 500 milligrams of l-tyrosine and 188 mg of caffeine — as well as mental clarity and hydration. This specific supplement contains 50 mg of Himalayan pink salt and Aquamin MG magnesium, which helps you to retain water during workouts.
Who Should Buy Kaged Muscle Pre-Kaged Sport
People who are already taking enough creatine. It's not harmful, but why buy a pre-workout supplement with ingredients you don't need?
Folks who feel dehydrated during a workout. Pre-Kaged Sport has a hydration formula that may help you retain water better for hard workouts.
Who Shouldn't Buy Kaged Muscle Pre-Kaged Sport
Someone who wants creatine in their supplement.
188 mg of caffeine isn't nothing, but some folks may actually want more of it.
Taking unnecessary ingredients may very well be a waste of money. If you're already taking the popular bodybuilding supplement creatine, consider a formula that doesn't contain any like Pre-Kaged Sport.
Best Pre-Workout for Pumps
Getting a "pump" in your workout means more blood flow to a muscle, and some research suggests it might not just be an aesthetic benefit — it might help with hypertrophy and muscle soreness as well.
Legion Pulse
Legion Pulse is our favorite pre-workout supplement for muscle pumps. The reason is pretty simple: out of all of the pre-workouts we tried, it has the highest dose of citrulline — which is linked to increased blood flow — at eight grams per serving. At 144mg, Legion Pulse also has more sodium than most other pre-workouts, which can help to draw water into the muscles. One potential downside, however, is the 350mg of caffeine that this formula packs per serving.
Who Should Buy Legion Pulse
For people who are looking for a hefty dose of citrulline; very few products deliver eight grams per serving.
Anyone who wants to avoid artificial ingredients.
Athletes who want a big hit of caffeine.
Who Shouldn't Buy Legion Pulse
On the other side of the spectrum, people who are caffeine sensitive. This formula has a hefty 350mg per scoop.
Legion is a powerful pre-workout, and while some may find the effects a little too strong, it remains the best dosed for citrulline.
Best Pre-Workout for Beginners
Pre-workout newbies may not necessarily want to inundate their system with a kitchen sink full of ingredients. This formula is basic and effective, making it beginner-friendly.
Plantrise Pre-Workout Fuel
Plantrise's formula has nine ingredients and only five pre-workout-specific additions. This formula facilitates health and hydration with minerals and nutrients such as calcium, sodium, iron, and potassium. Then, the performance-focused inclusions are citrulline malate, which may help with blood flow; beta-alanine, which may help with endurance, caffeine, which may help with energy, and l-theanine and l-tyrosine, which may help with focus. Each ingredient is science-backed and proven, so anyone who's just dipping their toes into the jolt juice may feel less intimidated about taking a new supplement.
Who Should Buy Plantrise Pre-Workout Fuel
New pre-workout users who want something basic and effective.
Anyone who prefers a pre-workout supplement with fewer primary ingredients.
People who want additional minerals and nutrients in their pre-workout.
Who Shouldn't Buy Plantrise Pre-Workout Fuel
Anyone who wants a more extensive list of ingredients.
People who desire more caffeine — this formula contains 150mg, which, while still significant, is on the lower end of what you'll find in most pre-workouts.
Folks who prefer a pre-workout with creatine.
Though not for everyone, Plantrise has formulated a simple yet effective pre-workout that beginners and supplement minimalists can enjoy.
Best Naturally Flavored Pre-Workout
Don't want artificial flavors, sweeteners, or colors? Here's one of our favorite options, which also takes a calculated approach to caffeine as well.
Kaged Muscle Pre-Kaged Sport
While artificial sweeteners aren't technically harmful, some folks do prefer steering clear. The good news is, pre-workouts such as Pre-Kaged Sports provide naturally flavored supplements without compromising the ingredient label. In addition to packing vitamins B6, B12, magnesium, and sodium (for hydration), Pre-Kaged also boasts tried-and-true ingredients such as beta-alanine, caffeine, and l-citrulline (for pumps). While some pre-workouts offer up to 300 mg of caffeine, which is three and a half cups of coffee, Kaged Muscle takes a thoughtful and calculated approach with their 188 mg dose.
Who Should Buy Kaged Muscle Pre-Kaged Sport
People who don't want artificial flavors in their pre-workout.
Those who want caffeine in their pre-workout, but also don't want an extra three and a half cups worth of it (the average cup of joe contains around 100 mg).
Who Shouldn't Buy Kaged Muscle Pre-Kaged Sport
Individuals who don't really care about artificial flavors. That's not to say this is a poor product otherwise, because it's not. However, there may be another option out there that isn't limited by flavoring preference.
Kaged Muscle Pre-Kaged Sport is, we think, the best pre-workout that's naturally flavored. For those who value a natural approach to flavored supplements, this should be an appealing pre-workout.
Best Pre-Workout for Cardio
The best pre-workout for cardio should have some beta-alanine and caffeine, but Kaged Muscle takes that approach to the next level.
Kaged Muscle Pre-Kaged
When it comes to cardio, endurance and focus are two areas of importance. You don't want to feel flat during your run or HIIT kettlebell workout. All-in-all, Pre-Kaged is a pretty complete formula, but it's their "neuro-focus matrix" that caught our eye for this category. It contains taurine (two grams), n-acetyl-l-tyrosine (one gram), l-tyrosine (850 mg), and 274 mg of PurCaf® organic caffeine. Combined, these ingredients should provide focused, clean energy that will help jazz you up without overstimulating you and causing a case of the jitters. As a bonus, it also has hydrating ingredients — like coconut water powder — to help you retain that precious H20 during your cardio sessions.
Who Should BuyKaged Muscle Pre-Kaged
People who want more focus when they perform either HIIT workouts or go on runs.
Folks who prioritize hydration. This formula offers ingredients to help you stay hydrated.
Who Shouldn't BuyKaged Muscle Pre-Kaged
Anyone allergic to tree nuts. This contains some, due to the coconut water powder.
Best Pre-Workout for Running
Compared to lifting, running requires endurance and stamina. For those reasons, you want a pre-workout that prioritizes ingredients that stimulate long-term energy, focus, and performance.
Transparent Labs Bulk
Transparent Labs Bulk has four grams of beta-alanine, which is more than almost any other pre-workout supplement we've seen. This makes it a great pick for longer runs. It also has a large amount of citrulline, which could help with nitric oxide and thus boost endurance. But what brought it to number one for running were the ingredients for focus: taurine, theanine, and tyrosine, meaning it could help you stay present and "in the zone" for longer runs.
Who Should Buy Transparent Labs Bulk
People who want a huge hit of beta-alanine to help with endurance.
Folks who like ingredients to help them "focus" during hard runs, as this contains taurine, theanine, and tyrosine.
Anyone who wants to avoid artificial sweeteners and flavors.
Who Shouldn't Buy Transparent Labs Bulk
People who don't love the "tingly" feeling from a lot of beta-alanine.
If you're convinced beta-alanine is the best pre-workout ingredient for endurance, you can't go past Transparent Labs BULK.
Best Pre-Workout for Women
It's hard to say if a pre-workout is ideal for a man or a woman — most people feel pre-workouts don't need gendering — but there are some traits that female-focused companies tend to emphasize.
Powher
Powher was our favorite pre-workout supplement that specifically formulated with women in mind. There are a few differences that women may look for in a pre-workout supplement. Since women are generally lighter than men, they're more caffeine sensitive. So, many women (or anyone who is lighter) like a pre-workout that's lower in caffeine. Powher has just 100mg. Also, it has several ingredients that are meant to prevent "energy crashes," such as plant and bark extracts like OxyJun and EnXtra, which may improve focus and oxygen uptake.
Who Should Buy Powher
Smaller athletes or those with caffeine sensitivities who find many pre-workouts to be too strong. With 100 milligrams, it has less than half the amount found in a tall (355ml) Pike Place Roast from Starbucks.
Those who want to reduce the odds of experiencing a "crash" after the energy increase may be happy with the extra ingredients here intended for that purpose.
People who like ingredients for focus. This product's strongest emphasis is on tyrosine and taurine, well-dosed ingredients that appear to help with focus and reduce the jitteriness that can accompany caffeine.
Who Shouldn't Buy Powher
Folks who want to avoid artificial ingredients may not love the Splenda in here.
Those who want more caffeine.
Penny pinchers: At about $1.50 per scoop, it is a little pricier than most pre-workouts.
With no artificial flavors, a moderate amount of caffeine, and a big emphasis on focus rather than raw explosive power, Powher could be a good option for women, lighter athletes, or anyone looking for a milder pre-workout.
Best Pre-Workout Coffee
If you're an ingredient purest or a coffee fiend, you may prefer to get a pre-lift pump-up from a cup of joe rather than a tub of jolt juice (pre-workout, we mean pre-workout).
Wandering Bear Organic Cold Brew On Tap
Some people prefer energy without the added ingredients that are in many pre-workouts, and for those folks, coffee is a viable option. It delivers pure caffeine without the additions of you'll find in other pre-workout supplements. If you're already a coffee drinker, then you're killing two birds with one kettlebell since your morning coffee and pre-workout are one and the same.
Who Should Buy Wandering Bear Organic Cold Brew On Tap
Anyone who wants energy before a workout but without any added ingredients.
People who like coffee. This one's kind of a no-brainer.
Folks who like to buy in bulk. You can buy up to three 96-ounce boxes and subscribe to monthly shipments.
Who Shouldn't Buy Wandering Bear Organic Cold Brew On Tap
People who don't like the taste of coffee.
Anyone who wants a caffeine-free pre-workout formula.
Lifters who desire a pre-workout with added ingredients for blood flow and focus.
A six-ounce glass of Wandering Bear's cold brew delivers 150 milligrams of caffeine. It comes in a box that's equipped with a tap, so you simply throw it in your fridge and pour it when you're ready. Wandering Bear comes in three flavors — Straight Black, Hazelnut, and Vanilla — and gives you the option to buy 16, 32, or 48-glasses worth at a time.
Best Pre-Workout Without Caffeine
Those who are caffeine sensitive or like to work out at night, closer to bedtime, will benefit from a product that nixes the popular and often-used stimulant.
The Genius Brand Genius Pre
Genius Pre uses Rhodiola Rosea and theobromine instead of caffeine. These ingredients are linked to reduced fatigue and improved focus. Genius Pro packs the standard pre-workout ingredients along with a few that are lesser seen, such as ElevATP for power and astragalus, which can help with focus and possibly reduce muscle cramps.
Who Should Buy The Genius Brand Genius Pre
Nighttime exercisers who don't want caffeine to interfere with their sleep.
Anyone who's sensitive to caffeine.
Those curious about the potential stress-reducing and focus-boosting benefits of adaptogens like Rhodiola Rosea and astragalus.
Who Shouldn't Buy The Genius Brand Genius Pre
Of course, anyone who likes stimulants like caffeine in their pre-workouts.
With a smooth flavor and a ton of remarkable performance boosters, this is an ideal product for those who like the science of pre-workouts but not the caffeine.
Best Pre-Workout for Cutting
So you're in a fat loss phase, and you want everything you eat to support that goal? Look, you really just need to be eating the right calories and macros but if you're curious about ingredients like cayenne pepper for fat loss, consider the following.
Evlution Nutrition Engn Shred
Evlution Nutrition Engn Shred was our favorite best pre-workout for people cutting weight. Not only is it a pre-workout product with plenty of beta-alanine, caffeine, and tyrosine, but it has an "Engn Shred Matrix" that's full of ingredients that are linked to bolstered fat loss like red pepper extract, coleus extract, and yohimbine. It's also tasty, reasonably priced, and the coleus extract could even help with hormonal function.
Who Should Buy Evlution Nutrition Engn Shred
People who like the idea of consuming red pepper and yohimbine in their pre-workouts to accelerate fat loss potential.
Anyone who likes plenty of caffeine (260mg), beta-alanine (1.6g), and B-vitamins in their pre-workout.
Penny pinchers; this is one of the least expensive products on this list.
Who Shouldn't Buy Evlution Nutrition Engn Shred
Those wary of proprietary blends; there are two of them here, and most of the ingredients are hidden in them.
Engn Shred has an excellent reputation in the market, it's tasty, and it perks you up good and proper. If you don't mind the secret blends, this is a good pick.
What Are the Benefits of Pre-Workouts?
The first thing people tend to associate with pre-workouts is caffeine, which can affect just about every part of a workout. Obviously, caffeine is known as a stimulant, but it is also linked to better power, endurance, perceived exertion, and even cognition. (1)(2)(3) For example, a randomized, double-blind study published in Medicine & Science in Sports & Exercise found that when compared to a placebo, 10 athletes improved their speed, reaction time, movement time, and decision-making time when supplementing with caffeine. (4)
For reference, a small cup of coffee has about 100 milligrams of caffeine, and pre-workouts range from 80 to as much as 350 milligrams per serving.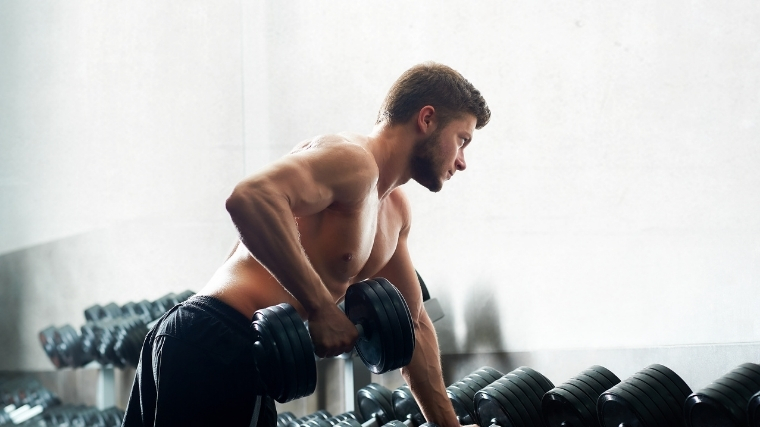 But again, a pre-workout supplement isn't just caffeine (though, some people do just take caffeine before a workout). Some pre-workouts are formulated without it. The most common additions include beta-alanine for endurance, citrulline for blood flow, betaine for power, and tyrosine for focus. All these ingredients will give you an extra boost to achieve your full potential.
Those ingredients have relatively solid research behind them. For example, a hugely popular meta-analysis published in Amino Acids of 15 studies found that beta-alanine reliably increases muscular endurance. (5)(6) With regard to betaine, two studies published in the Journal of the International Society of Sports Nutrition have shown significant power increases in the back squat among men who took 1.25 grams of it twice a day for two weeks. (7)(8)
Plenty of pre-workouts contain unusual plant ingredients — like toothed clubmoss or hawthorn berry — which don't have the most convincing body of evidence supporting their abilities to improve performance.
When judging the effectiveness of a pre-workout, we didn't disqualify anything that had a questionable ingredient. Rather, we looked at the overall impact of the product. Even if a product contained a couple of not-so-science-backed inclusions, it is still reputable if there are enough quality, well-dosed ingredients.
How We Decide the Best
We tried a lot of pre-workouts (and hit a lot of PRs) while landing on this list. Here are the criteria we looked at; note that these aren't necessarily deal-breakers — some products are on the pricey side, for example, but the ingredients justify it.
Value
Most pre-workouts cost between $0.80 and $1.00 per serving. Plenty are more expensive, and usually, the price is justified, but over a dollar per serving counts as "you should know this is pricy" territory.
Transparency
A considerable number of pre-workouts consist of proprietary blends — you know the ingredients but not the amounts. That means you won't know exactly what's effective and what's not. Now, legally, they have to order the components by weight, so you can usually get a decent guess at the dose, and proprietary blends are so prominent in the industry that we didn't outright disqualify a product that has one, but it loses points.
Dosage
On a related note, scores of pre-workouts take research-backed ingredients but don't use research-backed doses. Citrulline needs to be 5 grams or more, people! We know the research front and back, so we can assess how effective a dose is. (Note that sometimes, as is the case with tyrosine, we don't really know the minimum dosage, but we can make an educated guess.)
Testing
Some companies will employ a third party, like Informed Choice, Informed Sport, or NSF, to test their products (or their facility) for substances in the World Anti-Doping Agency. Many athletes will only take third-party tested products, particularly since questionable pre-workouts can be the ones that produce positive results.
What's In Your Pre-Workout?
Not all pre-workout ingredients are useful. Here's a rundown of the ingredients that you'll usually find and want in your pre-workout.
Caffeine
Associated with alertness, endurance, power output, strength, and perceived exertion. The FDA puts one small cup of coffee at 100 milligrams of caffeine, while a tall (355ml) coffee from Starbucks has about 235 milligrams.
Creatine
The best researched ergogenic aid besides caffeine, creatine helps power output, anaerobic capacity, and fatigue, all while increasing muscle size by drawing more water into them. It doesn't have to be taken with pre-workout. It's an any-time supplement — the point is to increase the creatine in your muscles over time. The dose is five to 10 grams a day.
Beta-Alanine
Beta-alanine is linked to improved endurance, both in cardio-focused workouts and strength training with higher reps, as in over eight per set. Because of this, it may help with hypertrophy, too. The standard dose is 1.6 to 3.2 grams.
Citrulline
Research suggests that five or so grams of citrulline, an amino acid that's high in watermelons, may help with circulation and thereby improve most areas of performance, from endurance to power output.
Betaine Anhydrous
Found in beets and leafy greens, betaine is best known for links to power output and muscular endurance, but it might also slightly decrease post-exercise cortisol.
Taurine
When paired with caffeine, taurine may help with improving focus. Since it might draw water into cells, it may enhance recovery and muscle cramps as well. The dose is one to two grams.
Tyrosine
Also used for "focus," data suggests tyrosine can reduce stress during, particularly acute stress — like exercise — by helping you produce adrenaline and dopamine. Research has only been performed on people taking at least 5 grams, and a minimum effective dose hasn't been established, but look for at least 500 milligrams.
Before Taking a Pre-Workout
These sorts of products can make some folks a little concerned about side effects and unintended consequences. They're legal, so the potential for damage is low, but there are some things worth keeping in mind.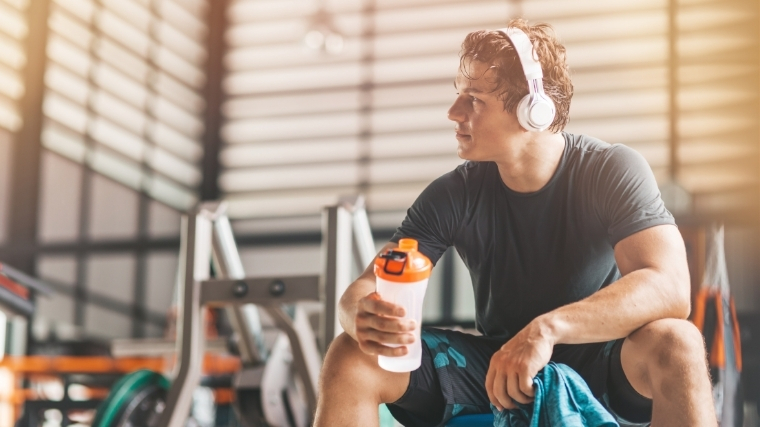 Caffeine Is a Drug
Caffeine is a real drug. It can cause anxiety, diarrhea, and maybe even temporary high blood pressure. Caffeine isn't inherently bad for you. Rather, everyone has a different tolerance for caffeine. Caffeine can make it harder for the nervous system to relax or enter a parasympathetic state conducive to recovery. It's not a bad idea to take a week off from caffeine every couple of months to keep you from building up too strong a tolerance for it.
Beta-Alanine Has a Surprising Side Effect
Perhaps the most common pre-workout ingredient that isn't caffeine (or flavoring), beta-alanine typically causes paresthesia, a "tingling" sensation on the skin. It's temporary and harmless, and while some love the feeling of the ingredient "kicking in," not everyone likes it.
Not All Pre-Workout Ingredients Need to Be Pre-Workout
Creatine and beta-alanine don't have to be taken right before a workout. If you take them every day, they'll imbue you with their benefits regardless of the time of day.
One of the Best Pre-Workouts Is Carbohydrates
It's not sexy, but it's pretty tough to have a great workout without plenty of carbs in your system. A balanced meal of protein and carbs a couple of hours before a workout can do wonders for performance.
Remember the Dosage
We've already noted the best-supported dosages in the previous section, "What's In Your Pre-Workout?" Many products will talk a big game about how well-supported their ingredients are, but then use low dosages. (This is especially common with citrulline and tyrosine.) It's good to look at the research before you buy.
Chat to a Doctor
Especially if you have any pre-existing conditions, but even if you don't, speak with a physician before making changes to your diet or supplement regimen.
Final Word
If you're engaged in sport, supplements can be super helpful. They can increase the amount of energy and the effectiveness of the exercise. It's easy to grab the supplements you need in the shop to get some extra boost and achieve great results.
We tried dozens of pre-workouts to land on this list of the best pre-workout supplements on the market for almost any athlete, whether you love or hate caffeine, want to improve your run time, or just get a better pump.
We looked at the price, taste, ingredients, and effectiveness of every one of these great supplements. While plenty of people have different ideas about what constitutes a "quality" pre-workout, we think we've put together a tremendous guide to picking the best pre-workout supplements for a variety of fitness goals.
FAQs
References
Childs E, et al. Subjective, behavioral, and physiological effects of acute caffeine in light, nondependent caffeine users. Psychopharmacology (Berl). 2006 May;185(4):514-23.
Smillie LD, et al. Caffeine enhances working memory for extraverts. Biol Psychol. 2010 Dec;85(3):496-8.
Mednick SC, et al. Comparing the benefits of caffeine, naps and placebo on verbal, motor and perceptual memory. Behav Brain Res. 2008 Nov 3;193(1):79-86.
Duvnjak-Zaknich DM, et al. Effect of caffeine on reactive agility time when fresh and fatigued. Med Sci Sports Exerc. 2011 Aug;43(8):1523-30.
Hobson RM, et al. Effects of β-alanine supplementation on exercise performance: a meta-analysis. Amino Acids. 2012 Jul;43(1):25-37.
Hipkiss AR. On the enigma of carnosine's anti-aging actions. Exp Gerontol. 2009 Apr;44(4):237-42.
Lee, E.C. et al. (2010) Ergogenic effects of betaine supplementation on strength and power performance. J Int Soc Sports Nutr. 2010; 7: 27.
Hoffman, J. et al. (2009) Effect of betaine supplementation on power performance and fatigue. J Int Soc Sports Nutr. 2009; 6: 7.