There are very few things in life more satisfying than hitting a new PR and slamming the barbell (with all that glorious weight) down on the ground. If you love that feeling as much as we do, you're going to need some bumper plates to lift with. Originally designed for Olympic Weightlifting, these plates are composed of a solid metal core surrounded by high density rubber, and are essentially built to be dropped.
Bumper plates are essential if you're going to be doing explosive lifts like the snatch and clean and jerk. But even home gym enthusiasts who care about their floors and want to attempt other heavy lifts will be thankful to have bumper plates to help soften the blow. Bumper plates used to be very expensive, but with a wide variety of affordable and pro-grade options now available to consumers, we've compiled a list of the best bumper plates for garage-gym warriors and professional athletes alike.
Best Bumper Plates
Best Bumper Plates Overall
Bumper plates have to survive countless drops from varying heights. Durability is a key component in marking one set of bumper plates as better than the rest, but there are other factors. Price is also important, as are design and bounce. We think these plates from Again Faster are the total package, especially given the price point.
Again Faster Evolution Bumper Plates
Though these plates aren't IWF certified, they are made to regulation size, which will please the competitive weightlifters out there. The collars that touch the bar are made of stainless steel, helping to improve the durability and longevity of the plates. These plates are versatile as well with a great dead bounce (durometer) rating of 90, making Evolution Bumper Plates ideal for all of your favorite lifts like the snatch, clean, and deadlift. The high-quality engineering of these plates hit the sweet spot of being commercial gym grade at home-gym pricing. The crisp white lettering on flat black virgin rubber provides a pleasing aesthetic too.
The one thing that could be better for these plates is the weight tolerance. Again / Faster guarantees a weight tolerance of +/- 1 percent, which is better than a lot of bumpers, but not as precise as some competition-grade plates. Your neighbors will thank you for picking up these plates, and keeping the noise levels low during your drops.
Who Should Buy Again Faster Evolution Bumper Plates
Buyers who want a set of bumper plates that offer incredible value for your money.
Anyone who competes or is planning to compete in weightlifting will like the IWF standards these plates are made to.
Consumers who want a dense set of plates with minimal bounce will appreciate the design here.
Who Shouldn't Buy Again Faster Evolution Bumper Plates
Consumers looking for a set of color-coded bumper plates will want to look elsewhere.
Athletes who need a set of plates certified for competition.
Lifters who prefer their plates have a higher bounce when dropped for faster barbell cycling.
The Evolution Bumper Plates from Again Faster are everything you could want in a set of bumpers. They're tough, priced right, and look objectively nice. An altogether great package, these plates offer great value for your money. Designed to IWF standards (though not certified), they can be a great addition to your gym equipment.
Best Bumper Plates for the Money
If you're using bumper plates, odds are you're going to be doing at least one Olympic lift variation. Many find this style of training enjoyable, and end up training for competition. Whether that's you, or you just want a solid set of bumper plates to round out your weight sets, this pick has you covered. The Again Faster Crumb Bumper Plates will fit the bill without breaking the bank, or your floor.
Again Faster Crumb Bumper Plates
If you've ever been to a CrossFit or weightlifting gym, you've likely seen a set of crumb bumper plates. There's a reason for their widespread popularity — they can take a lot of abuse and offer great value for your money. The crumb bumpers from Again Faster stand out even among other crumb bumpers though. Every aspect of these plates was designed with toughness and longevity in mind. The stainless steel collars are co-molded with the plates instead of pressed in to last longer. On top of that, the 100 percent recycled vulcanized rubber (similar to hockey pucks), provides just the right mix of bounce, noise, and durability. Another great aspect is the color flecks that are throughout each plate, allowing you to easily identify the weight with just a glance.
There are some trade-offs though, as crumb bumper plates are thicker, meaning you can't fit as much weight on the bar. Another aspect of crumb bumpers is that they have a lower durometer rating, so they'll bounce more than other plates. Some people prefer that while others dislike that aspect of them. These plates are made to competition diameter, but they're not competition-grade, so if you're looking for a set of comp plates, you may want to consider another pick.
Who Should Buy Again Faster Crumb Bumper Plates
Anyone looking for a tough bumper that can take as many drops as you can throw at it. These plates are engineered to last with their co-molded inserts.
Lifters who want to train with bumper plates that are close to competition specifications. These are built to IWF standard diameter.
Buyers looking for the best value they can get. These are affordable and will likely last a long time.
Who Shouldn't Buy Again Faster Crumb Bumper Plates
Anyone who wants a thinner plate, crumb bumpers are notoriously thick, comparatively.
Athletes who prefer a more dead bounce will want to look at other plates on this list.
Buyers that are used to training using kilograms — these plates are labeled in pounds.
Again Faster sought to take an inside-out approach to one of the most fundamental pieces of lifting equipment with their crumb bumper plates. This approach led to the use of co-molded stainless steel collars and high-density rubber. They were able to make a tough set of bumpers that still remain a great value for your money. The color-coded flecks are a nice touch that sets these cost effective bumper plates above the rest.
Best Bumper Plates for Competition
When you compete in a sport, it helps to practice with equipment that's as close to the stuff that's used in competition as possible. USA Weightlifting and the IWF use standardized sizes and weights for all sanctioned competitions, and these training plates are as close as you can get without buying an actual comp set. In short, we'd highly recommend buying plates that correspond to what you'll use on the big day, like the Rogue Color KG Training Plates.
Rogue Color KG Training Plates
We love these plates for several reasons. They're incredibly well made, with a guarantee that the plate is within 15 grams of its stated weight. The nickel coating on the steel center plate provides great durability, and apart from the color and raised lettering, they're almost identical to the plates you'll compete with. That's not to mention these plates are now officially IWF approved, which is basically the weightlifting equivalent of getting a Michelin star.
The durometer rating, which assesses the bounciness of a plate, is 86 on these, making them quite close to a dead bounce — what a serious weightlifter likely expects from their plates. Holding the plates to the bar is a precisely engineered 50.4mm stainless steel disc insert, ensuring a snug fit even during high rep training.
Who Should Buy Rogue Color KG Training Plates
Athletes who are going to be competing using KG plates will find it helpful to train in KG, as well.
Lifters who want to train with bumper plates that are as close as possible to competition specifications will appreciate that these are IWF approved.
Buyers who want color-coded plates instead of black, so it's easier to tell what weight is on the bar at just a glance.
Who Shouldn't Buy Rogue Color KG Training Plates
Lifters who prefer to train with lbs, and don't want to learn their weights over again in kilos.
Consumers with a tighter budget — these plates are top-notch, but they are quite pricey.
Buyers who prefer plates with greater bounce to help with barbell cycling during complexes. These are close to a dead bounce.
These color KG training plates from Rogue are the real deal, and about as close as you can get when it comes to competition-grade bumpers. For weightlifters who need to ensure they are competition ready, these KG training plates are a great option.
Best Urethane Bumper Plates
Urethane really is the gold standard for longevity. Unless you're lifting non-stop and perform zero basic maintenance, your plates are going to be in excellent condition. Unfortunately, this is more costly upfront, but you can think of it as an investment that pays off the longer you keep using the plates.
Rogue Fitness Urethane Plates
Aside from the urethane coating, these colorful plates are dense to give less bounce and are thinner than many other bumper plates, allowing for more weight on the barbell sleeve. The single-mold chrome central insert is another smart piece of design that will increase durability when compared to other similarly priced plates. These plates were thoughtfully designed with raised lettering and a raised edge to make them easier to grip when handling them to load or unload your bar. The black lettering on the 25lb through 55lb plates provides a nice contrast to the plate color, which is aesthetically pleasing.
Who Should Buy Rogue Fitness Urethane Plates
Lifters who want extra durable plates to stand up to the rigors of training. Urethane is considered one of the most durable materials from which you can make plates.
Athletes who prefer to train with color-coded plates to make knowing the weight on the bar easier and quicker.
Buyers looking for plates with minimal bounce. A durometer rating of 90 means that these plates have little to no bounce when dropped.
Who Shouldn't Buy Rogue Fitness Urethane Plates
Trainees who prefer to work in kilograms — these plates are marked and weighed in pounds.
Homeowners worried about their floors, as Urethane has less bounce and will be less forgiving.
Buyers with a tighter budget. These plates are top quality and generally command a higher price tag than most rubber bumpers.
These plates aren't the most affordable, but they look great and perform exceptionally well. They'll also last you a lifetime if you care for them just a bit. If you aren't worried about the cash, these should definitely be on your list. These urethane plates from Rogue are a worthy investment for anyone looking to buy one set of plates and be done.
Best Rubber Bumper Plates
Rubber is a cheaper option than urethane as it is slightly less durable, but don't think you need to rule it out just because of that. As a material, it still holds its own, and is very hard-wearing under most circumstances. The Evolution bumper plates from Again Faster stand out as our pick for best rubber bumper plates.
Again Faster Evolution Bumper Plates
Again Faster makes their Evolution plates from high-quality rubber to stand up to the work you'll put them through. They use 100 percent virgin rubber, so the rubber used isn't recycled from tires or stall mats — it's only ever been used to make your bumper plates. The insert used where the plate meets the bar is 304 stainless steel, which has excellent corrosion resistance and is co-molded with the rubber to be all one piece. These inserts aren't going to pop out or break when you drop them. The weight tolerance is on par with or better than most other plates with a tolerance of +/- 1 percent. The durometer rating is quite high, as well, at 90, meaning these plates have very little bounce.
These plates also meet the specifications for the Army Combat Fitness Test, and are made to IWF standard thickness. Not only are these rubber plates from Again Faster top-quality, but they're also versatile for a ton of different standardized uses. You can use these plates for the Army Combat Fitness Test, training for Olympic weightlifting, or just lifting in general.
Who Should Buy Again Faster Evolution Bumper Plates
Lifters who want a higher density rubber plate with a high durometer that won't bounce much. The durometer on these is 90/100, meaning they're close to a dead bounce.
Customers looking for plates to help them practice for, and replicate the Army Combat Fitness Test or IWF specifications.
Trainees who want a pure rubber plate instead of urethane or recycled crumb bumpers will appreciate the 100 percent virgin rubber that's used to make these discs.
Who Shouldn't Buy Again Faster Evolution Bumper Plates
Lifters who need a set of competition certified plates. Though these are made to IWF specs, they're not competition certified.
Anyone who prefers to train with colored bumpers may want to look at another pick on this list since these are only available in black with white lettering.
Athletes who are sticklers for weight tolerance. There are options that are guaranteed to be within a few grams of weight tolerance, but they're much more expensive.
Again Faster has made a high-quality rubber bumper plate that can stand up to even your toughest workouts. The engineering of the stainless steel insert co-molded with the virgin rubber makes the Evolution bumpers durable and a great value, given the affordable price point. These plates are the real deal for anyone looking for the best rubber plates.
Best Bumper Plates for Weightlifting
Olympic Weightlifting is one of the few barbell sports where dropping the bar is a routine part of the action. The plates used are designed specifically with that in mind. These training plates from Rogue are ideal for lifters who want plates that have all the same features as a competition sanctioned set, but are slightly cheaper.
Rogue Color KG Training Plates
Manufactured using virgin rubber and stainless steel with a nickel finish, these plates are dense but have very minimal bounce with a durometer rating of 86. The Rogue Color KG Training Plates are IWF certified and guaranteed to be within 15 grams of the advertised weight, meaning you can be sure the amount you're lifting is highly accurate. With the measurements the same as competition specs for width and height, these discs are about as close as you can get to competition. If you compete or plan to, you'll know what to expect on the big day. You're going to pay more compared to some of the other options on this list, but you should get a much better lifespan out of these plates for your money.
Who Should Buy Rogue Color KG Training Plates
Trainees competing and training for weightlifting using kilograms. These are as close to competition grade as you can get.
Buyers who want plates with minimal bounce. The durometer rating of 86 is designed for minimal bounce.
Lifters who want durable plates that are precisely calibrated — these are within 15g of the advertised weight.
Who Shouldn't Buy Rogue Color KG Training Plates
Lifters who prefer to work in pounds, or don't plan to compete in weightlifting.
Consumers with a tighter budget. There are more affordable options to consider on this list.
Athletes who need plates that are competition specification — these are very close, but not exact to comp specs.
These plates are an excellent compromise. Functionally, they perform just as well as competition grade plates, but they are lighter on the wallet. Rogue didn't cut any corners in making these plates, and it shows in their durability.
Best Bumper Plates for CrossFit
CrossFit is notorious for many things, and dropping bars in the gym is one of them. If you're going to be pushing the limit on thrusters or bear complexes, you're going to want plates that can survive the aftermath. Again Faster's crumb bumper plates are discs you can put your trust in to do just that.
Again Faster Crumb Bumper Plates
The crumb bumper plates from Again Faster are manufactured to take a beating — and ask for more. These plates come with a longer-than-average three year warranty for the 25, 35, and 45-pound plates, letting you know the confidence Again Faster has in their bumpers. The color-coded flecks can help you find the weight of each plate with just a glance, and the price is very reasonable. The materials used to make these crumb plates are 100 percent recycled, vulcanized rubber, which is engineered to provide a nice balance of durability and bounce.
These plates do have a bit of a bounce to them, unlike specialized weightlifting bumper plates. That extra bounce is often helpful during CrossFit workouts where barbell cycling and efficiency are highly important. A little bounce just might up your game or decrease your time in your next WOD.
Who Should Buy Again Faster Crumb Bumper Plates
Consumers who want a set of plates that are great value for their money. Crumb bumpers are usually cheaper than other types of plates.
Athletes looking for an environmentally conscious choice with their gym equipment as these are made with 100 percent recycled rubber.
CrossFitters searching for plates to complement their training, and give them a little bounce when cycling through cleans or deadlifts.
Who Shouldn't Buy Again Faster Crumb Bumper Plates
Trainees who need competition specification plates. Though these are made to IWF height requirements, they are not competition grade bumper plates.
Buyers who are looking for thinner plates to fit more weight on the bar should know that crumb plates are usually wider than other bumpers.
Lifters who want plates with less bounce — these can be bouncy for weightlifters.
For CrossFitters on a budget, you can't go wrong with these plates. They may not be the most beautiful, but they'll perform admirably, and the color-coded flecks are a nice touch. And if you want a little bounce when cycling through your cleans or deadlifts, these are going to be ideal.
Best Bumper Plates on Amazon
When buying gym equipment, shipping costs can quickly add up. Amazon is a great option here thanks to their Prime shipping option, but it can be a minefield selecting equipment that isn't going to fall apart the first time you use it. We've scoured Amazon, and think the Pinroyal plates will stand the test of time.
Pinroyal Bumper Plates
Manufactured with recycled rubber and stainless steel, these plates are great at absorbing shock and maintaining their integrity. They're available in every major weight increment from 55lbs down to 10lbs, and all six plates will take up 17.5 inches of space on your barbell sleeve, which is something to consider since most olympic barbell sleeves are 16.25 inches. Another thing to consider is that these plates are sold individually, rather than in sets, for the most part. That can be great if you just need to replace a plate or need one plate for a certain purpose, but most people purchase bumper plates in pairs, which could turn them off from these.
Who Should Buy Pinroyal Bumper Plates
Consumers who want to make use of Amazon Prime, and save on shipping.
Anyone looking for a durable set of plates — these are made from natural rubber and have stainless steel collars.
Buyers who like all black plates. You won't find any accent lettering here.
Who Shouldn't Buy Pinroyal Bumper Plates
Lifters who prefer to train in kilograms as these are only available in pounds.
Buyers looking for more colorful plates.
Consumers looking for plates with a warranty. Pinroyal does have a satisfaction guarantee, but no explicit warranty.
Already well-priced and with the option of Prime shipping, these plates are very attractive. As a set of training plates, they're a solid option if you're not looking for anything specific to train for competition.
Bumper Plates vs. Traditional Metal Plates — What are the Differences?
While this article is all about bumper plates, there are other different types of weight plates you could use to stack your barbell. Here are some of the differences between bumper plates and the others to help you make the right buying decision.
Traditional Metal Plates
We're lumping a lot of subtly different styles together here, but the one commonality that all traditional plates have is that they are solid lumps of metal. They may have handles, be different shapes, sizes and diameters, they can also have thin rubber or urethane coverings, but ultimately they are primarily constructed of solid metal. This generally means thinner, cheaper plates. That's great for the wallet and loading more weight on the bar, but unfortunately the downside is durability and usability. You can't drop these plates repeatedly and expect them (or your floor) to survive.
Bumper Plates
Bumper plates have a metal core of varying size, surrounded by either rubber or urethane (more on these two materials later). This style of plate is designed specifically to absorb impact and not break. The impetus for this style came from Olympic Weightlifting where weights were dropped once lifted successfully overhead. More expensive than traditional plates due to the more complex manufacturing process, they are much more durable than traditional weight plates and are essential if you're opting for lifts where dropping the bar is common practice.
How We Decide the Best Bumper Plates
Many different factors go into determining how we decide which bumper plates are the best. The materials, and thus durability of the discs, are important since these are big investments you want to last a long time. The investment that you make and the value you get are other considerations. A set of bumpers might be awesome, but if they're not priced right, they may not rank as highly.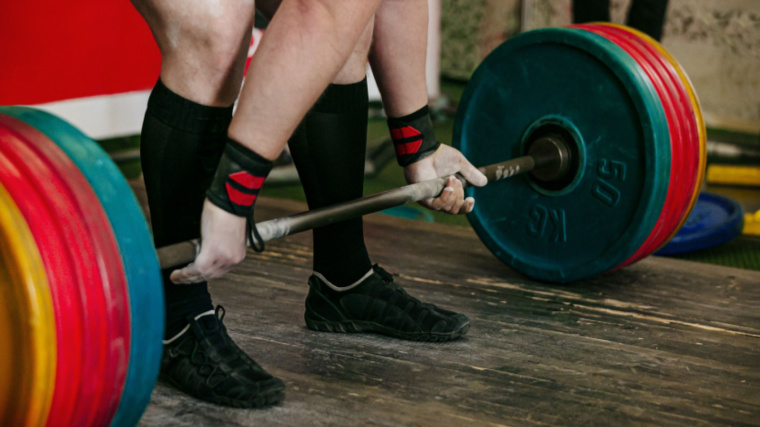 Another consideration is the warranty. If you're buying a product that's supposed to last a long time and it doesn't because of a defect, you'll want the company to stand behind that product, and make it right.
Materials and Durability
When deciding on the best bumper plates, one of the most important factors to consider is the materials that the plates are made of, which is directly related to the durability of the plates. By design, bumper plates are typically quite durable, but some are more durable than others. Discs made with virgin rubber and high-quality stainless steel inserts will usually fare better and rank higher than similar plates made from recycled rubber and metal inserts.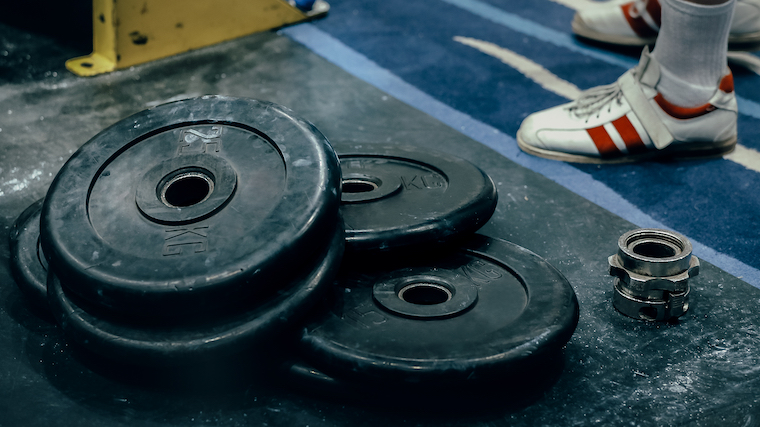 The consideration of urethane versus rubber is also something we take into account when making picks. Urethane is harder and more durable than rubber but costs more. That trade-off is something that factors into ranking our picks, too.
Value
Buying a set of bumper plates is likely one of the largest purchases you'll make for your gym, and the prices of bumpers can vary quite a bit. Some plates are more expensive than others (but understandably so) and offer a great value — such as competition specification plates and those that are made from urethane. Other plates might be more cost-effective, but can still offer good quality. The value you get for your money is an important factor in our picks — know that we think each pick on this list is worth its price tag.
Warranty
When you make a large purchase or investment like that of a bumper plate set, you expect it to last a long time. Should the product have a defect or break unexpectedly, you'd want the company to stand behind their product that you spent a lot of money on. That's where a warranty comes into play and why bumper plates with a warranty may rank higher than those without, or with a shorter warranty.
What to Consider Before Buying Bumper Plates
Bumper plates aren't your only option for loading up your barbell. Here's what you should think about before buying a set.
Your Training and Sport
This is going to be one of the major factors in choosing bumper plates. If dropping a barbell is going to be anything more than a freak accident, you should strongly consider getting bumper plates. For Olympic Weightlifters and CrossFitters, they are non-negotiable. For others, the decision is more open ended.
Your Budget
A major factor to consider when choosing whether or not to get bumper plates is cost. They are, unfortunately, more costly than solid metal plates. What we can say is that within the bumper plate category, there are cheaper options. Sport certified plates are going to be the gold standard, but cost the most. Training plates will be cheaper and similar to sport certified in virtually every respect other than lacking certification. Finally, there are the cheapest bumper plates that are going to be slightly larger and not quite as durable, but will be easier on your bank account.
Durability
Bumper plates are pretty durable by design, however there are levels to the game. As you might expect, the more expensive, the more durable. On the lower end of durability you're going to find softer rubber bumper plates, and then on the higher end, you'll find the urethane coated plates. For the average trainee though, you are unlikely to break either of these.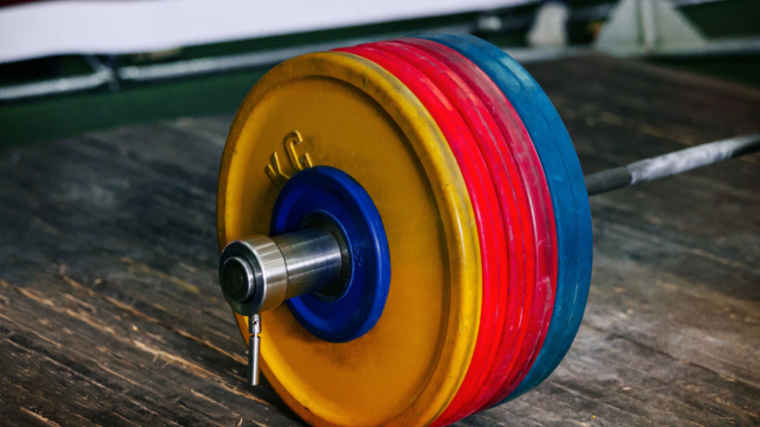 It tends to be in busy gym settings that plates begin to get truly damaged. Our advice is to consider your budget first, and whatever your decision, be sure to care and store your plates properly to get the most life out of them.
Bounce
The first time you drop a bar with bumper plates, the bounce can catch you by surprise. It is measured using a durometer (ranging from 0-100), which is the international standard for the hardness measurement of rubber, plastic and other non-metallic materials. 0 is very soft and 100 is very hard. Bouncier plates will be around 70 to 80 and the less bouncy will be 80+. Pay attention to this, as it could save you from accidentally destroying some of your garage when the bar rebounds for the first time.
Colors
There are a whole lot of options now. We've seen bright pink, we've seen the standard black and everything in between. You can kit yourself out with all the colors of the rainbow if you so wish. You will have to pay for the customization, but if you've got a particularly strong design background or simply love one specific color, you can scratch your itch.
Materials
There are really only two choices for materials when buying bumper plates: Urethane and rubber. These will be the covering over the metal core of the plate. Here's a brief overview below.
Urethane
Urethane is going to be the most durable option for bumper plates, but it will cost a fair bit more than the equivalent rubber plates. It is very hard wearing and is also great for customization. It's also more common on competition plates and higher-end products. So if you're looking to make a long term investment, consider a set of urethane coated bumpers.
Rubber
Rubber can be either virgin or recycled. Both will perform similarly in terms of durability, but the advantage of virgin rubber is that it will look nicer and won't come with any strange smell. Recycled rubber doesn't always smell bad, but it can. Within each of these categories, you can also get softer or harder options that will have more or less bounce depending.
Final Word
Bumper plates are — yes, we're going to say it — a lot of fun. They allow lifters to focus on explosive movement and pushing their limits without worrying about damaging their equipment. We should note — you should always take the proper safety precautions when lifting.
The obvious downside is the price. Compared to solid metal plates, you are going to pay a decent amount more for the same weight.
What this all comes down to is you and your training. If your one true love is strict lifting and you won't be caught dead losing control of the bar, metal plates make a lot of sense. If, on the other hand, you're performing overhead barbell movements or know you need some variety to keep you stimulated, it's probably worth shelling out to have plates that help you train harder and happier.
FAQs