Naturally produced by our body's cells, nitric oxide plays a big role in blood vessel health, naturally widening blood vessels in increase blood flow and simultaneously decrease blood pressure (1). Supplements that claim to boost nitric oxide don't actually contain nitric oxide; rather, they are made of other compounds that amp up the body's production of nitric oxide, most commonly l-arginine and l-citrulline. Many brands also use beet roots in their complexes, a popular ingredient in pre workouts.
While more research is needed to determine the efficacy of increased NO levels on athletic performance, there is some evidence that suggests it may aid in high intensity interval training and prolonged aerobic activity (2)(3). Additionally, some athletes use it because they feel it gives them a bigger "pump" and vascularity while working out. It is wise to consult with a medical professional before starting on any supplement claiming it can boost nitric oxide. For those who are eager to give it a try, we rounded up some of the best nitric oxide supplements based on ingredients and dosage amounts, and gave our picks.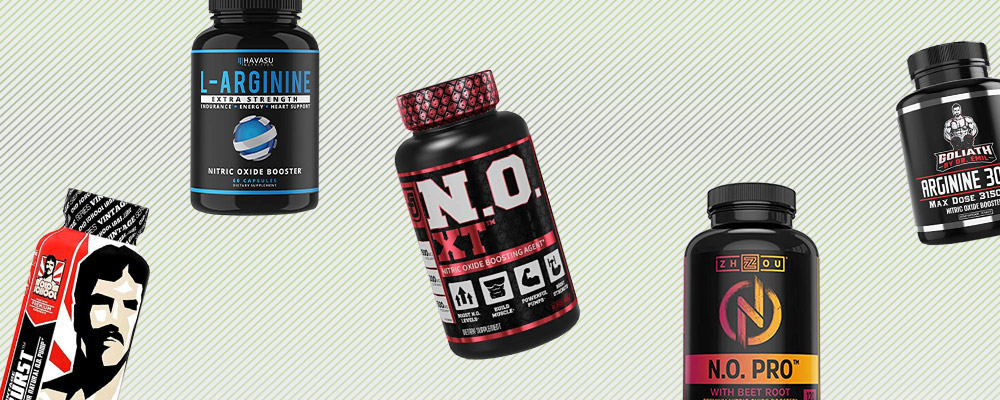 Editors' Choice: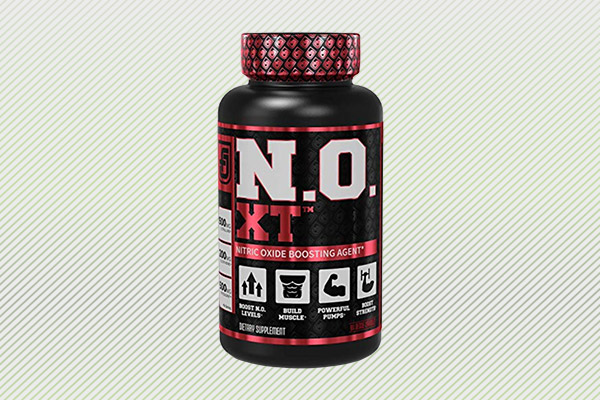 N.O. XT Nitric Oxide Boosting Agent
Pros:
Each 3 capsule serving of N.O. Nitric Oxide Boosting Agent contains 1.5g l-citrulline, 500mg or a proprietary arginine compound, 200mg glutathione, an antioxidant, in addition to 5mg of BioPerine, a black pepper extract. 

Made with veggie capsules, meaning this product is vegan friendly. 

Produced in a facility that meets all good manufacturing industry standards.

No artificial fillers, dyes, or preservatives. 
Cons:
Folks with a black pepper allergy will want to steer clear from this supplement. 
Contender: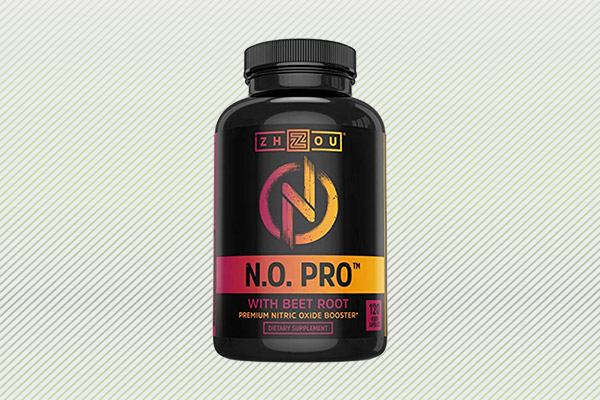 Zhou Nutrition N.O. Pro
Pros:
Each serving Zhou Nutrition N.O. Pro contains 1200mg of l-arginine and AAKG, along with 610mg citrulline malate and 160mg of beet root powder.

Ingredients do not include GMOs.

Zhou Nutrition's combination of amino acids (arginine and citrulline) and beet root powder, in relatively high doses, makes it particularly appealing for many. 
Cons:
Each serving of Zhou Nutrition N.O. Pro is four capsules. Some folks may find that serving size to be a bit cumbersome.
Also Consider: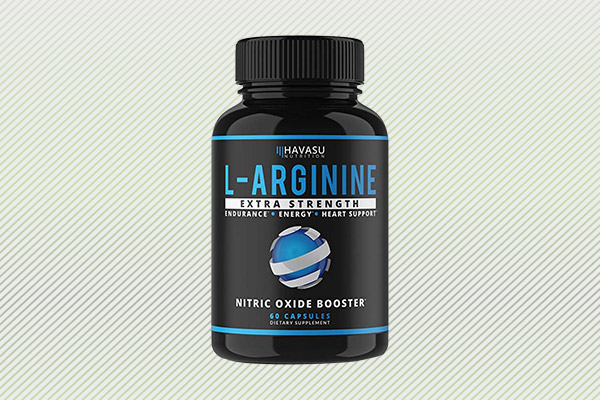 Havasu Nutrition L-Arginine Nitric Oxide Booster
Pros:
Each two capsule serving of Havasu Nutrition's Nitric Oxide Booster contains 400mg l-arginine, 400mg l-arginine-alpha-ketoglutarate, 400mg l-citrulline, and 100mg beet root powder. 

Havasu notes that their product is third party tested for purity, granting some peace of mind about the ingredients' fidelity. 

On a cost per serving basis, this is one of the more affordable nitric oxide boosters on the market.
Cons:
Capsules are made using gelatin, meaning this is not a vegan-friendly product.
Most Unique Blend: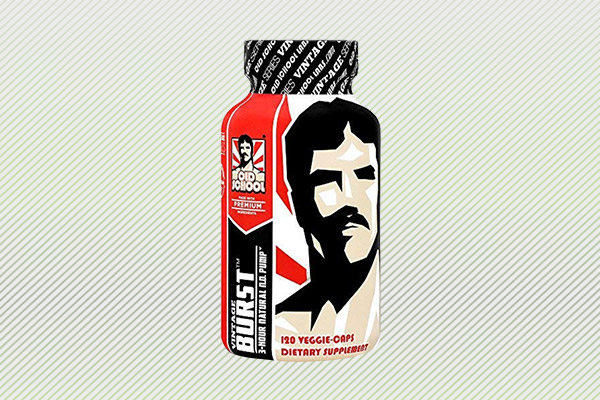 Vintage Burst Nitric Oxide Booster
Pros:
The most prominent ingredient in Vintage Burst Nitric Oxide Booster is l-arginine, with 1500mg per serving. 

In addition to l-arginine, each serving is fleshed out with 150mg maca root, 100mg spectra, a proprietary blend featuring various vegetable extracts, and 100mg coffee. These additional ingredients are intended to boost energy. 

Vintage Burst Nitric Oxide Booster boasts third party testing for purity. 
Cons:
On a cost per serving basis, Vintage Burst Nitric Oxide Booster is a bit pricier than many of its competitors. 

Although this supplements features arginine, it also features a great deal of additional ingredients that don't necessarily aid in augmenting nitric oxide.
Highest Arginine Dose: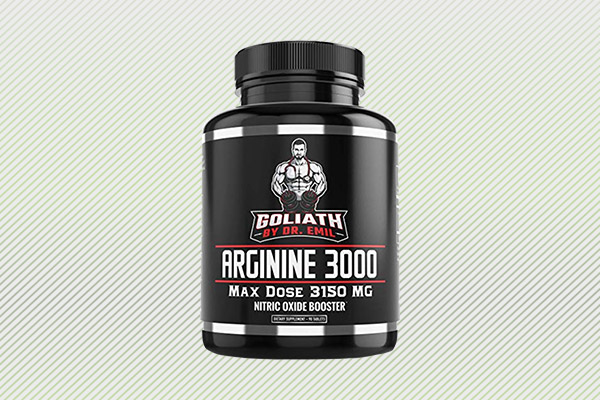 Goliath by Dr. Emil
Pros:
Each 3 capsule serving of Goliath by Dr. Emil contains 3150mg of arginine, making it a stronger dose than many of its competitors. 

Third party tested for purity and made with non-GMO products.

Vegan-friendly capsules. 

Competitively priced.
Cons:
Some folks may prefer a nitric oxide supplement that contains multiple types of amino acids and other ingredients. 
Methodology
There are a host of nitric oxide supplements available, many of which seem to make quite outlandish claims about their effectiveness. Before clicking purchase on any nitric oxide booster, it's important to consult a medical professional, and to know how to distinguish between a few key features.
L-arginine vs. L-Citrulline
Two of the most common ingredients features in nitric oxide boosters are arginine and citrulline. These amino acids are both believed to play a role in helping our cells create more nitric oxide.
The effectiveness of either of these amino acids is not entirely known, as more research is needed. However, for a breakdown of why some believe citrulline to be a more effective NO booster, check out our article here.
Beetroot
Beetroot is also used in many NO supplements. Since beetroot features natural nitrates, they are believed to help enhance NO levels.
Dosage
It's wise to consult with a medical professional before starting on any dosage of NO supplement. Be sure to pay special attention to how much of each amino acid or natural ingredient is listed on each label.
Ingredients
As with shopping for any supplement, it's important to take a close look at the ingredients. Some brands may be incorporating unnecessary or superfluous ingredients to beef up their recipes.
Cost
Divide the total cost by the amount of servings listed to get an idea of the cost of each supplement. It's important to note that not all serving sizes are created equally, both in terms of nutritional value and in terms of capsule amount.
BarBend Tips
Nitric oxide supplements are not for everyone. Consult a medical professional before beginning to use these.

If using nitric oxide supplements, start slow. Different compounds can have different effects for some folks; instead of going straight for a full dose, it may be wise to start with a half dose, see how that feels, and then bump it up next time.
References
Moncada S, Palmer RM, Higgs EA. The discovery of nitric oxide as the endogenous nitrovasodilator. Hypertension (Dallas, Tex : 1979). 1988;12(4):365-372.‌

Wylie LJ, Mohr M, Krustrup P, et al. Dietary nitrate supplementation improves team sport-specific intense intermittent exercise performance. European journal of applied physiology. 2013;113(7):1673-1684.

Lansley KE, Winyard PG, Fulford J, et al. Dietary nitrate supplementation reduces the O2 cost of walking and running: a placebo-controlled study. Journal of applied physiology (Bethesda, Md : 1985). 2011;110(3):591-600.

‌