When it comes to gym shorts, the market is vast and it can be difficult to suss out what makes any one pair different from another beyond a brand logo. However, there are several nuances that can make a difference in your comfort when working out in the gym.
We've sifted through and found the top gym shorts that you should take into consideration before purchasing your next pair. So let's tighten our drawstrings and find the best pick for you.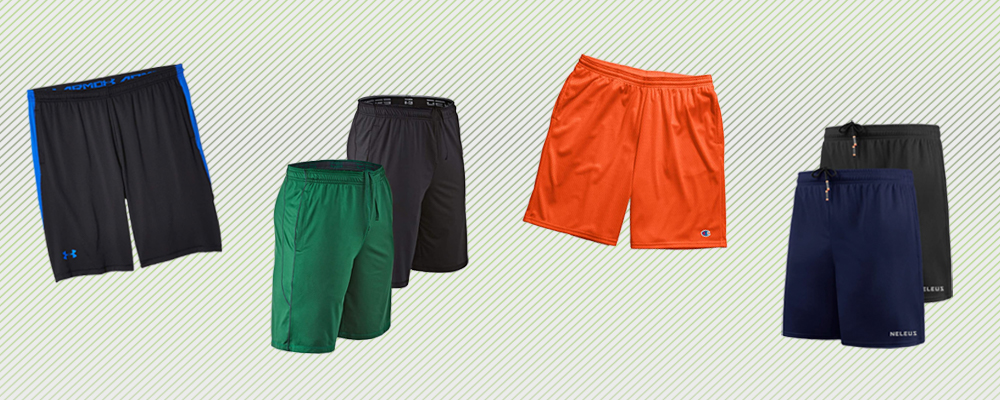 Editor's Pick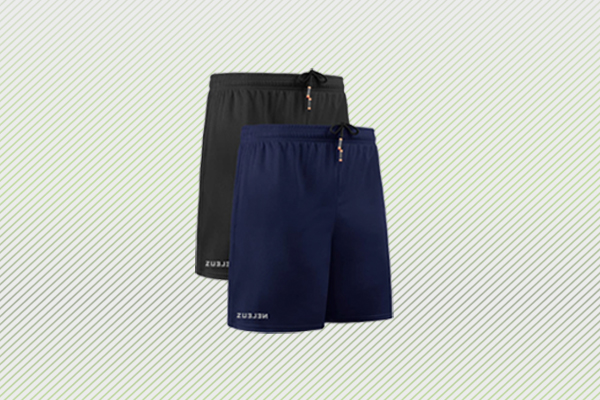 Neleus Men's 7
Pros:
No liner promotes better fit.

Fast drying fabric can help prevent odor.

Shorter inseam keeps the shorts from riding up.
Cons:
The fit may feel baggy.

Best dried in lower heat.
The Neleus Men's 7" Mesh Running Workout Shorts are made with 100% polyester mesh fabric, a brief lining, and elastic waistband with adjustable internal drawstring. There are five colors available with pockets lined along the side seams for easy item storage.
Contender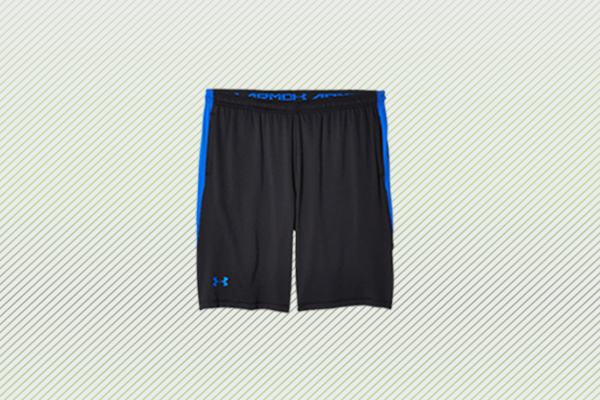 Under Armour Men's Raid 10
Pros:
Designed with 4-way stretch construction for easier multi-directional movement.

Provides protection comparable to UPF 30 when exercising in the sun.

Machine washable.
Cons:
Sizing can run tight around the waist.

Material may feel flimsy in exercising outside where there is wind.

Pockets are deep which might allow items placed inside to move during exercise.
Under Armour Men's Raid 10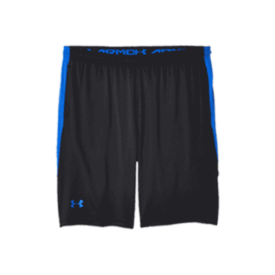 Under Armour Men's Raid 10
The Under Armour Men's Raid 10" Shorts are made of ultra lightweight HeatGear fabric that is 84% polyester and 16% elastane. It incorporates anti-odor technology to stave off odor causing microbes and quickly wicks sweat.
Also Consider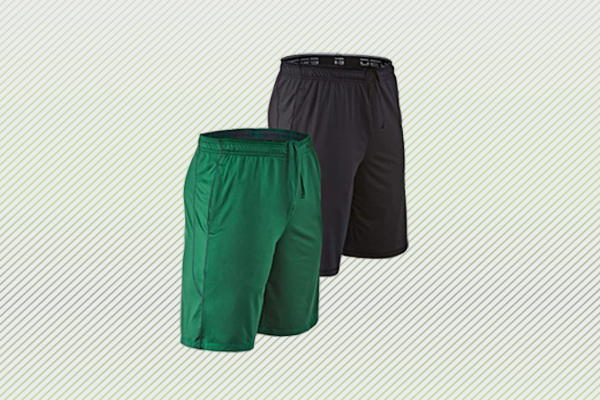 DEVOPS Men's 2 Pack Cool Chain 10-inch Loose-Fit Workout Training Shorts
Pros:
Thin material helps provide a more snug fit.

Back pocket provides more storage space for personal effects.

Provides UPF 50+ coverage from the sun when exercising outside.
Cons:
Not safe to tumble dry.

May be more prone to wrinkles than comparable options.

Lighter color options might accentuate bulge on male athletes.
DEVOPS Men's 2 Pack Cool Chain 10-inch Loose-Fit Workout Training Shorts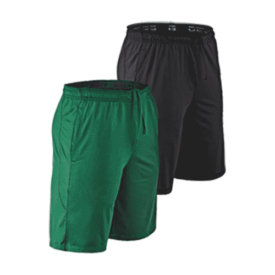 DEVOPS Men's 2 Pack Cool Chain 10-inch Loose-Fit Workout Training Shorts
The DEVOPS Men's Cool Chain 10-inch Loose-Fit Workout Training Shorts are designed with breathable polyester and spandex that is moisture sensing with two-way air circulation. The long inseam aims to provide comfort and coverage during full range of motion. They are available in six different colors.
Best Budget Option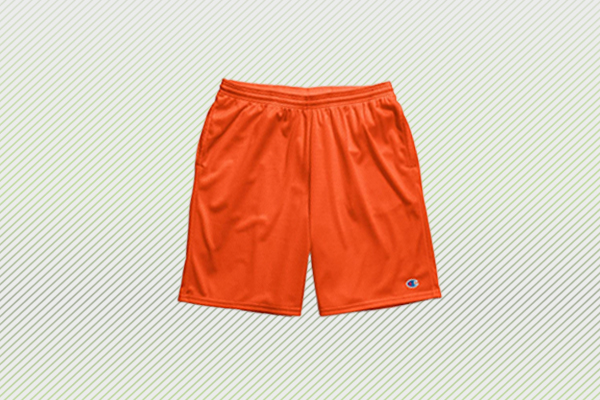 Champion Men's Long Mesh Short with Pockets
Pros:
360 degree breathable mesh can help keep athletes cool.

Machine washable and dryer safe.

More affordable than most competitive options.
Cons:
May be more prone to bunching than comparable options.

Shorter width provides less coverage for athletes with longer legs.

The drawstring can get lost in the elastic when stretched with the knot undone.
Champion Men's Long Mesh Short with Pockets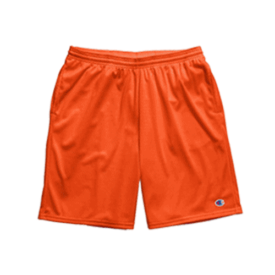 Champion Men's Long Mesh Short with Pockets
Champion Men's Long Mesh Short with Pockets come in twenty different color options and are made of 100% breathable polyester. They are designed with an internal drawstring to adjust sizing around the waist and are 9 inches wide.
Methodology
Material and Stitching
Most gym shorts will be made primarily with polyester and a small percentage of something else like spandex, elastane, or cotton. The key factors to consider when assessing the material of gym shorts are breathability, stretch capacity, and stitching patterns.
Breathability is straight forward. It is more often than not a benefit to not have sweaty legs when working out causing shorts to stick and bunch. Stretch capacity and stitching go a bit more hand in hand. Essentially, if you are exercising or performing a sport that requires a lot of multi-directional movement, having a pair of shorts that can easily allow for that movement is important.
Pockets
It is more likely than not that a pair of gym shorts will be equipped with pockets. The variety comes in how many there are and where they are positioned. Pockets on the sides, usually along the seams, are pretty standard, but there are some options on the market that have a pocket on the side of the glute or lower down on the thigh. If you have a lot of personal effects that you need to have on you while exercising, consider pairs with the extra pocket space.
The other factor to look for with regard to pockets is how deep they are. Pockets deep enough to hold personal effects is important, but if they are too deep, the potential that they can swing or move around in your pocket can cause discomfort during a movement. For male athletes in particular, having pockets that can keep personal effects from swinging is important.
Wrapping Up
When choosing your next pair of gym shorts, look for the type of material you find most comfortable. Ultimately, your shorts should allow you the range of motion you need to do the exercises you want.