In the gym, there are few things that can provide as much grip security on equipment as fast as chalk can. Chalk is designed to enhance grip security on multiple type of surfaces in the gym and is commonly used during long workout sessions or during heavy workouts. Generally, lifters will use chalk to enhance grip security on barbells and dumbbells, or other pieces of metal equipment.
The only problem with the use of chalk is that not every gym allows it on the floor. Chalk can be very messy at times, so we've went through multiple top chalk options on the market and picked our favorites for a variety of needs.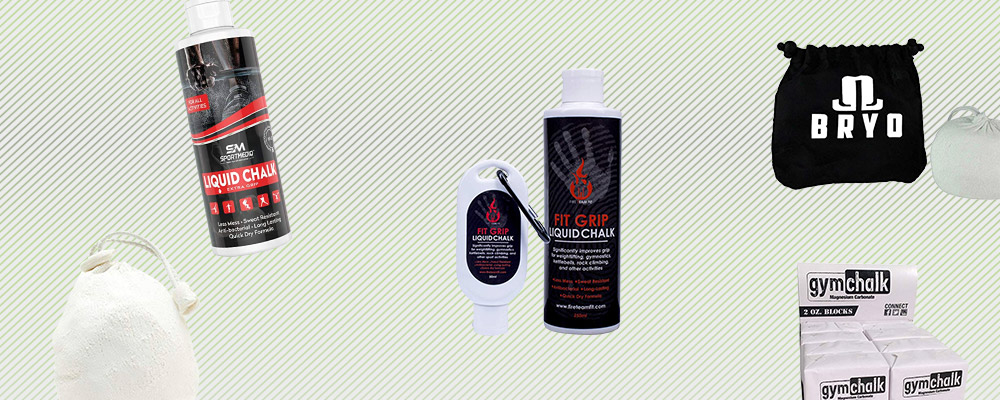 Editor's Choice
Liquid Fit Chalk
Pros
Great for travel
Can be used in multiple settings with limited mess
Clip for easy storage and plastic case is durable
Cons
Not the best for activities like rock climbing
Best Liquid Chalk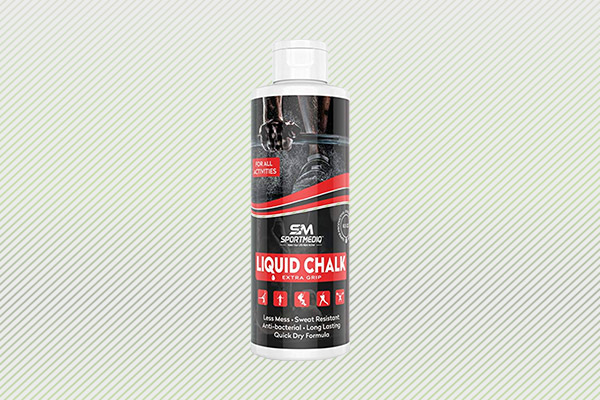 SPORTMEDIQ Pro Grade Liquid Chalk
Pros
Ample chalk will last for multiple sessions
High-grade chalk for a variety of activities
Convenient plastic bottle for ease of use
Cons
Might not be the best option for bringing along when traveling 
Best for Everything
321 STRONG Refillable Chalk Ball
Pros
Great for the gym, rock climbing, and other activities
Resealable drawstring cotton bag
Chalk flows well through bag to the hands and other surfaces
Cons
Not ideal for gym and spaces that limit chalk use
Best for Home Gyms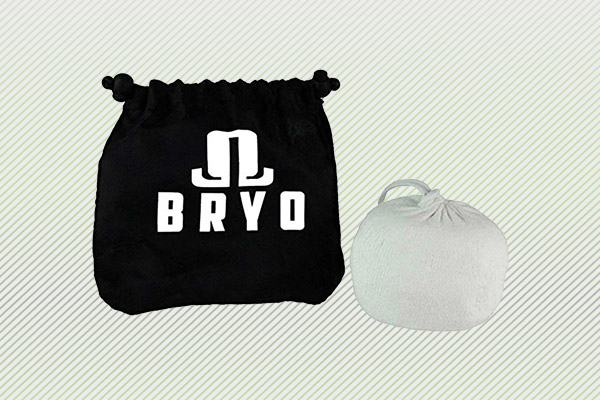 BRYO Chalk Ball
Pros
Convenient drawstring carrying bag limits messes.
3 oz. chalk ball is easy to carry in most gym bags.
Chalk ball has drawstrings for reusability.
Cons
May be too messy for some gym that limit traditional chalk. 
Also Consider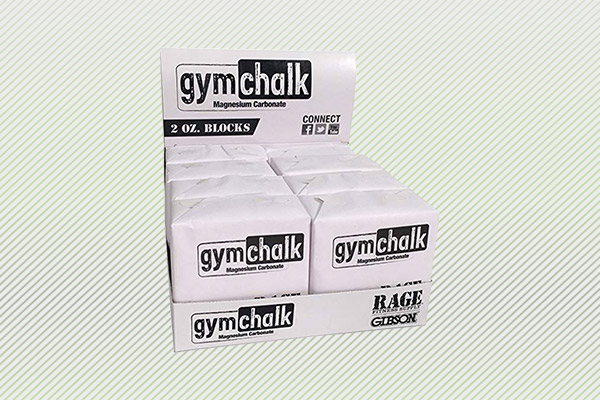 Gibson Athletic Premium Block Gym Chalk
Pros
Comes with plenty of chalk in the form of eight 2 oz. blocks 
Provides security and works on a variety of equipment
Great for putting into chalk bowls for multiple lifters
Cons
May be too messy for some gyms
Methods
When it comes to selecting the best type of chalk, it's not so much about what it's made out of as they're all the same generally, but more so the convenience of the chalk type and matching your needs.
Convenience and Mess
All of the chalks in this list are made out of magnesium-carbonate, which is standard for lifting chalks. This type of chalk [lifting] breaks apart easier than your standard chalkboard chalk and sits in the ridges of the hands better for additional grip security.
For the sake of this round-up, we compared how messy chalks were when compared with one another. We assessed things like transportability and overall mess when deciding which talks would be better for certain demographics. If you train in a gym that does not permit the use of traditional chalk, then a liquid chalk is often the best bet. Granted, you'll still have to be mindful of its use to avoid making a mess.
Another factor we considered besides how easy the chalk could be transported is the size and preferred use of the product. So larger quantities or blocks would be better for public gym, home gyms, and multiple lifters that need chalk regularly compared to a smaller chalk ball or liquid chalk that would run out quickly.
Wrapping Up
Lifting chalk is a great tool for promoting overall grip security on lifting equipment. Before investing in chalk, it's a good idea to first ensure your gym allows the use of chalk, then make a decision from there!