NITROSURGE is one of the many pre workouts on offer from Jacked Factory, a company based in Newfoundland, Canada, who state in their website that their products are "engineered for perfection." NITROSURGE promises "laser focus, muscle growth, powerful pumps, (and) endless energy." So what's in it?
NITROSURGE Nutrition & Ingredients
There's no calorie information, but one scoop has:
l-citrulline (2g)
beta alanine (1.6g)
betaine anhydrous (1.25g)
theanine (90mg)
BioPerine® or black pepper extract (2.5mg).
180mg of caffeine
That's about as much caffeine as you'll find in two small cups of coffee.
The other ingredients are mostly natural and artificial flavors and sweeteners. While the product does have the sweeteners sucralose and acesulfame potassium, which are controversial in some circles, the coloring is natural and made from fruit and vegetable juice.
NITROSURGE Benefits and Effectiveness
What do these ingredients do? Jacked Factory seems to have done their research. They've included some of the most common preworkout ingredients and they have a large amount of research supporting their effects.
The beta alanine has a strong link with endurance while the betaine anhydrous is a common supplement for increasing power. The citrulline may also increase power, but it's more commonly used for increasing blood flow and circulation. The theanine is often included with supplements containing caffeine because it's known to reduce the jitteriness and lack of focus that can accompany a big caffeine hit. The BioPerine is there because it may help all of the ingredients absorb more effectively.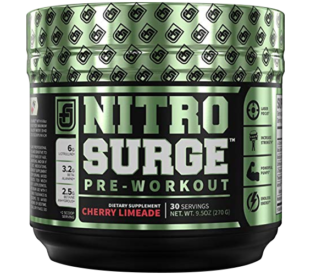 Nitro Surge is a pre workout with great value for the cost, including additional ingredients to promote absorption. 
Related: Best Pre Workout Picks
By and large, the dosages used seem pretty well supported by evidence with the exception of the two grams of citrulline, which studies suggest should be dosed at closer to six grams for an acute effect on a workout.
NITROSURGE Price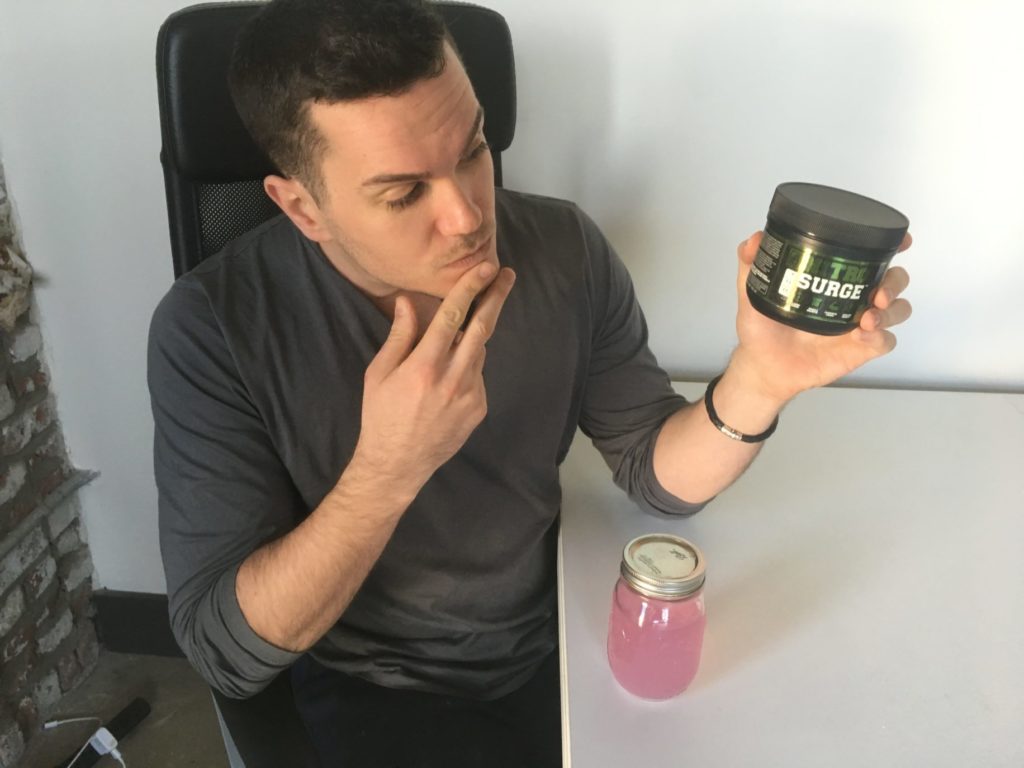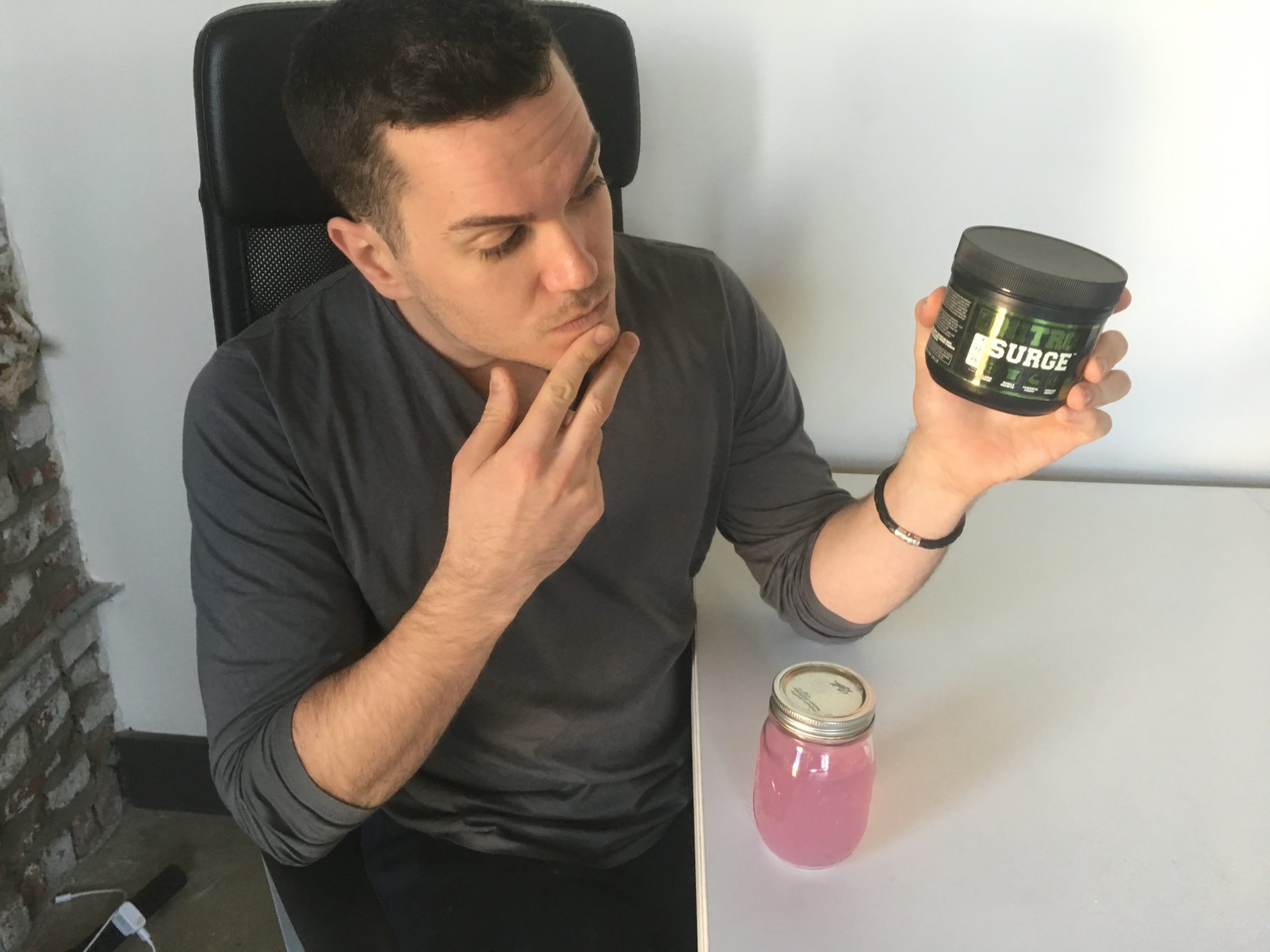 You can pick up 30 servings for $24, so around 80 cents per serving. That's pretty reasonably priced; most preworkouts are between 80 cents and $1 per serving.
NITROSURGE Taste
I tried out the Cherry Limeade flavor. It was pretty refreshing, though I can't say I tasted much of the lime — the flavor was mostly like maraschino cherry.
The Takeaway
It's reasonably priced, has a solid amount of caffeine, and almost all of the extra ingredients are research-backed and well-dosed. For 80 cents a serving, you definitely get your money's worth with NITROSURGE.