One of the most common pre workout ingredients on Earth, beta-alanine is a naturally occurring beta amino acid that has strong links to improved performance, particularly when a person is exerting themselves in the range of 60 to 240 seconds. Sprinters and lifters alike may benefit from beta alanine, but it might even exert some anti-aging benefits.
When a product is this popular, it's hard to decide on a particular brand. That's why we did the work for you and came up with this list of the best beta-alanine supplements on the market.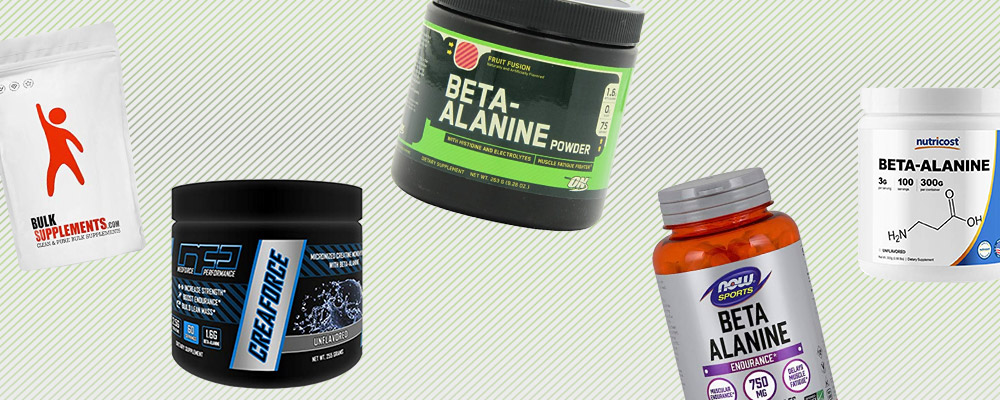 Editor's Pick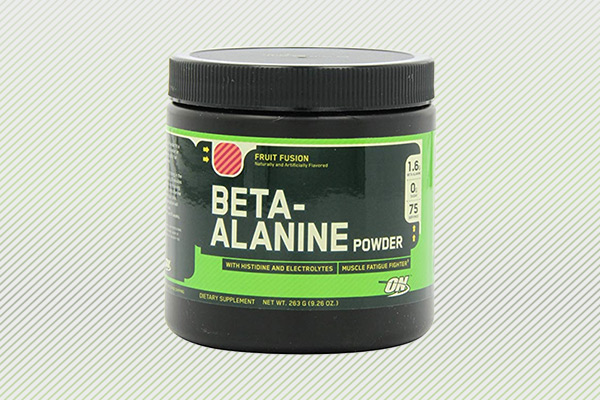 Optimum Nutrition Beta-Alanine Powder
It's hard to find a beta-alanine that's both flavored and doesn't contain stimulants and other pre workout ingredients. Optimum Nutrition, though, has come out with a Fruit Punch flavored product that delivers 1.6 grams of beta-alanine per serving in a refreshing drink that tastes like cherry candy.
Pros
This product is made with CarnoSyn® beta-alanine, which has a good reputation for purity and effectiveness.
It's available in a flavored version and an unflavored version if preferred.
Each scoop has a small amount of electrolytes, which may help with hydration.
Cons
The flavored version contains artificial flavors and sweeteners — not inherently bad, but some prefer to avoid them.
This isn't the most inexpensive beta-alanine product.
Runner Up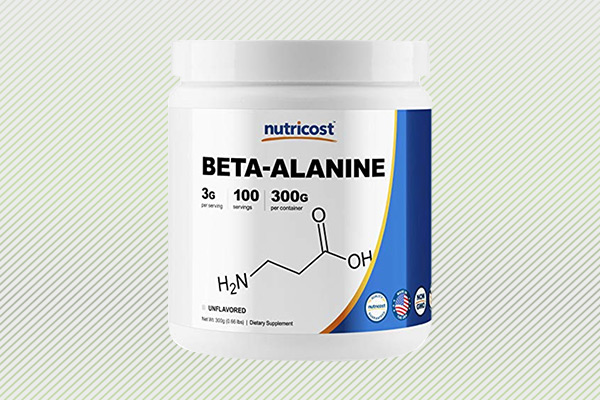 Nutricost Beta-Alanine
A very inexpensive beta-alanine product with no added ingredients whatsoever. While the sour flavoring of plain beta-alanine isn't especially tasty, Nutricost's quality controls are impressive: the product is third party tested for purity and it's made in the USA in an FDA-registered facility.
Pros
Unlike many supplements, Nutricost's beta-alanine is third party tested for impurities and label accuracy.
This is one of the most inexpensive beta-alanine products.
There's no gluten or any other additives in the product.
Cons
It's unflavored, and many don't enjoy the sour taste.
Best Value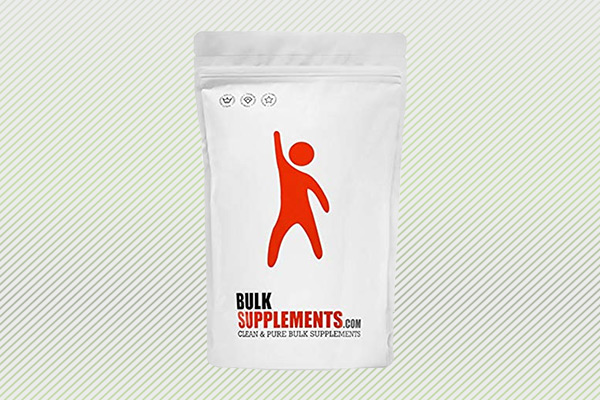 Bulk Supplements Beta-Alanine
Bulk Supplements, as the name suggests, specializes in selling their products in bulk, making for phenomenally low prices, particularly when buying pounds at a time. It's a very no frills product — no flavoring, no additives — but if all you want is pure beta-alanine that's free from additives, it's the most cost effective option.
Pros
This may be the most inexpensive beta-alanine product on the market.
There are no additives at all — no sugar, soy, dairy, gluten, or anything else.
Bulk Supplements lab tests their products for purity.
Cons
The product doesn't come with a scoop for measuring doses.
The absence of flavorings and sweeteners mean some find the product quite sour.
The zip lock breaks easily.
Best Pills
NOW Sports Beta-Alanine Capsules
For those who want a more portable form of beta-alanine that can be taken in the gym or on the go, NOW has produced a simple formula that's made with CarnoSyn®, a popular form of beta-alanine that has a lot of rigorous controls intended to ensure purity.
Pros
The pills are third party tested by Informed Choice, a well-regarded organization that tests for banned substances and impurities.
The capsules are vegan friendly, unlike many competitors.
The main ingredient is CarnoSyn®, beta-alanine with a good reputation for its purity.
Cons
The capsules contain rice flour and some other fillers.
While the product isn't made with allergens, it's made in a facility that processes other ingredients that contain gluten, soy, and other allergens.
Best Creatine and Beta-Alanine Product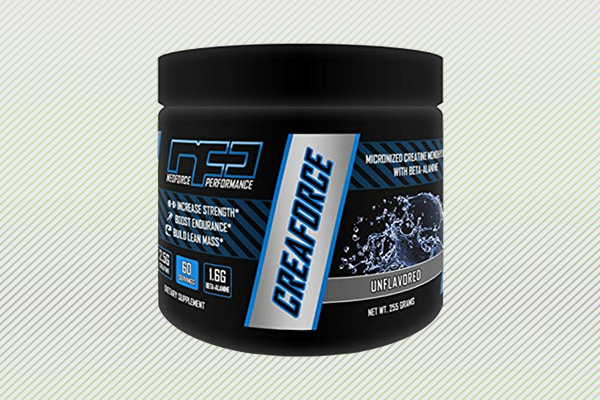 Neoforce Performance Creaforce
Some research suggests that taking both beta-alanine and creatine may be more effective at improving performance and muscle growth than taking either of the supplements on their own. CREAFORCE makes this simple with a good dose of both ingredients, and it's available in an unflavored version or in Watermelon, Blue Raspberry, and Sour Apple flavors.
Pros
This combination may enhance performance better than taking creatine or beta-alanine alone.
The product comes with a 30-day money back guarantee.
Creaforce is available in several different flavors.
Cons
The flavored versions contain artificial sweeteners, but one can always choose the unflavored variety.
The product is made in a facility where other products are made that contain allergens, including gluten, soy, and peanuts.
What Are the Benefits of Beta-Alanine?
Improve Endurance
This is a naturally occurring beta amino acid and a building block of carnosine, which seems to help buffer acid in muscles.(1) What that means is that it may neutralize acid in the body; during intense exercise, processes that help to rapidly provide energy can also cause pH to drop, acidity to increase, and muscles to fatigue.(2)(3) Beta-alanine seems to mitigate this effect.
This is the most popular effect of beta-alanine, with a significant amount of research finding it can improving sprinting speed by 3 percent, VO2 max by over ten percent, and improve strength workouts in the 8- to 15-rep range.(4)(5)(6)
More Muscle
Limited evidence suggests that beta-alanine might have a "hypertrophic" effect — that it increases muscle and decreases body fat.(6)(7)(8) This may be because the people taking it are able to handle more exercise than they would have without it, so the mechanism is a little unclear.
Anti-Aging Benefits
Beta-alanine increases the amount of carnosine in the body, which is an antioxidant that reduces oxidative stress and combats free radicals that contribute to some components of the aging process.(9)(10)(11) Carnosine also appears to increase nitric oxide production, which may improve heart health. (12)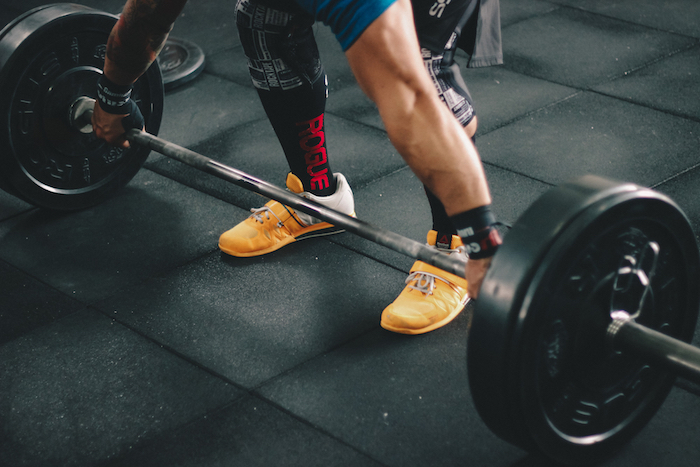 BarBend Tips
While it's a very popular pre workout ingredient, its effects aren't actually timing-dependent. You can take beta-alanine any time of day.
The standard dose is usually 1.6 grams, though many of the studies that have seen results from beta-alanine have used doses of 4 to 6 grams.(13)
Beta-alanine is well known for producing paresthesia, a "tingling" sensation on the skin. It doesn't happen to everybody and it's harmless, but some find it unpleasant.(13) It may be avoided by taking smaller doses throughout the day instead of one large dose.
Some limited evidence has suggested that combining beta-alanine with creatine may be more effective for increasing strength and body composition than taking either supplement alone.(14) Not every study agrees with this, but it's worth considering taking both supplements together (though it's not necessary to take them at the same time).(15)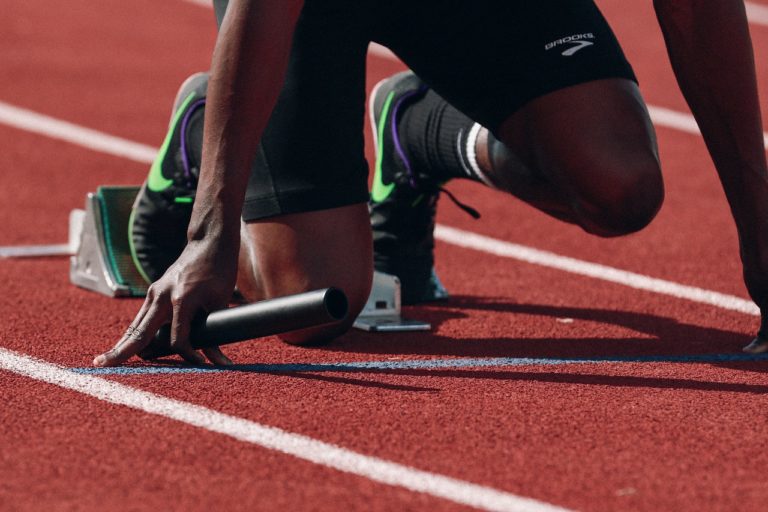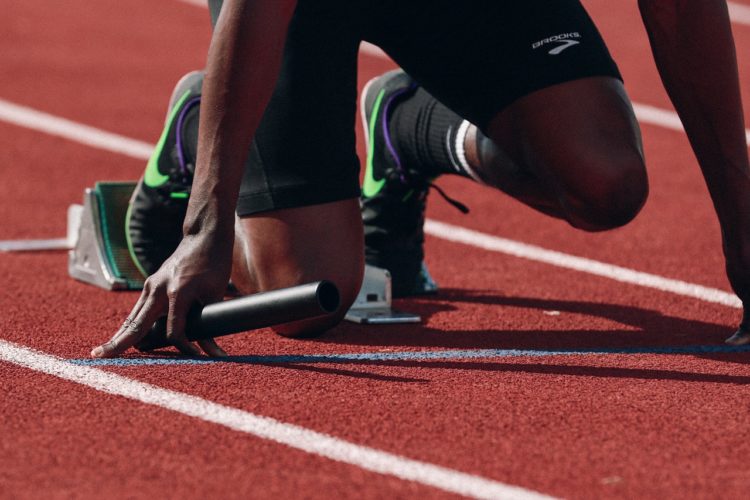 Wrapping Up
There are very few pre workout supplements with as much research supporting their use as beta-alanine. If someone's looking for as many tools as possible to conquer a workout, or if they just want a little more endurance when they hit the gym, it's worth considering beta-alanine.
References
1. Artioli GG, et al. Role of beta-alanine supplementation on muscle carnosine and exercise performance. Med Sci Sports Exerc. 2010 Jun;42(6):1162-73.
2. Derave W, et al. beta-Alanine supplementation augments muscle carnosine content and attenuates fatigue during repeated isokinetic contraction bouts in trained sprinters. J Appl Physiol (1985). 2007 Nov;103(5):1736-43.
3. Trexler ET, et al. International society of sports nutrition position stand: Beta-Alanine. J Int Soc Sports Nutr. 2015 Jul 15;12:30.
4. Hobson RM, et al. Effects of β-alanine supplementation on exercise performance: a meta-analysis. Amino Acids. 2012 Jul;43(1):25-37.
5. Stout JR, et al. Effects of beta-alanine supplementation on the onset of neuromuscular fatigue and ventilatory threshold in women. Amino Acids. 2007;32(3):381-6.
6. Kern BD, et al. Effects of β-alanine supplementation on performance and body composition in collegiate wrestlers and football players. J Strength Cond Res. 2011 Jul;25(7):1804-15.
7. Walter AA, et al. Six weeks of high-intensity interval training with and without beta-alanine supplementation for improving cardiovascular fitness in women. J Strength Cond Res. 2010 May;24(5):1199-207.
8. Smith AE, et al. Effects of beta-alanine supplementation and high-intensity interval training on endurance performance and body composition in men; a double-blind trial. J Int Soc Sports Nutr. 2009 Feb 11;6:5.
9. Klebanov GI, et al. Effect of carnosine and its components on free-radical reactions. Membr Cell Biol. 1998;12(1):89-99.
10. Kohen R, et al. Antioxidant activity of carnosine, homocarnosine, and anserine present in muscle and brain. Proc Natl Acad Sci U S A. 1988 May;85(9):3175-9.
11. Hipkiss AR. Glycation, ageing and carnosine: are carnivorous diets beneficial? Mech Ageing Dev. 2005 Oct;126(10):1034-9.
12. Takahashi S, et al. Carnosine facilitates nitric oxide production in endothelial f-2 cells. Biol Pharm Bull. 2009 Nov;32(11):1836-9.
13. Stellingwerff T, et al. Optimizing human in vivo dosing and delivery of β-alanine supplements for muscle carnosine synthesis. Amino Acids. 2012 Jul;43(1):57-65.
14. Hoffman J, et al. Effect of creatine and beta-alanine supplementation on performance and endocrine responses in strength/power athletes. Int J Sport Nutr Exerc Metab. 2006 Aug;16(4):430-46.
15. Stout JR, et al. Effects of twenty-eight days of beta-alanine and creatine monohydrate supplementation on the physical working capacity at neuromuscular fatigue threshold. J Strength Cond Res. 2006 Nov;20(4):928-31.