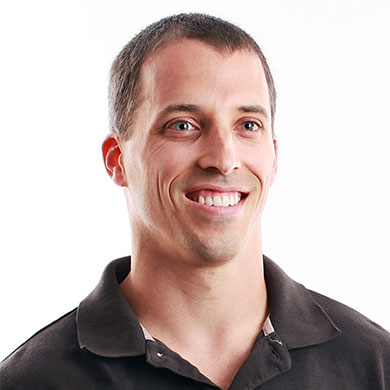 As Precision Nutrition's Director of Performance Nutrition, Brian leads a team of over 20 expert coaches, helping individuals of all backgrounds reach their personal and professional goals.
Prior to joining Precision Nutrition in 2012, Brian was the head Sports Nutritionist and a Strength and Conditioning Coach for Cressey Sports Performance, a high-performance facility in Boston and Jupiter, Florida.
Brian also works with a host of elite athletes such as U.S. Open Champion Sloane Stephens where he provides nutrition coaching and performance-specific meal planning. He is the nutrition consultant for the NBA's San Antonio Spurs. In 2016, he served as a nutrition consultant for the NBA's Brooklyn Nets. In 2015 and 2014, he was the nutrition coach and performance consultant for the NFL's Cleveland Browns where he counseled players, collaborated with the training staff, and overhauled their food and supplement offerings.
Brian co-authored the Precision Nutrition System and Precision Nutrition's Level 1 Certification textbook titled, The Essentials of Sport and Exercise Nutrition. In addition, he is the author of the High-Performance Handbook Nutrition Guide, the Show and Go Nutrition Guide, Ultimate Hockey Nutrition and Ultimate Hockey Transformation Nutrition Guide.
A leading expert in teaching nutrition coaching skills to fitness professionals, Brian has presented hundreds of workshops and trainings in five countries and 17 U.S. states. He has been featured in US News & World Report, Men's Health, Men's Fitness, ESPN the Magazine, ESPN.com, Shape, Q Magazine, STACK, About.com, BuzzFeed, Testosterone Magazine, and more.
A Registered Dietitian (RD), a Certified Strength and Conditioning Specialist (CSCS) through the National Strength & Conditioning Association (NSCA) and a Certified Sports Nutritionist (CISSN), Brian serves on the Men's Health Network (MHN) Board of Advisors. He holds a master's degree in Food Science and Human Nutrition from the University of Maine.
As part of the Precision Nutrition mission, he helps to deliver life-changing, research-driven nutrition coaching for everyone.