As Precision Nutrition's Director of Performance Nutrition, Brian leads a team of over 20 expert coaches, helping individuals of all backgrounds reach their personal and professional goals.
Brian also works with a host of elite athletes such as U.S. Open Champion Sloane Stephens where he provides nutrition coaching and performance-specific meal planning. He is the nutrition consultant for the NBA's San Antonio Spurs. In 2016, he served as a nutrition consultant for the NBA's Brooklyn Nets. In 2015 and 2014, he was the nutrition coach and performance consultant for the NFL's Cleveland Browns where he counseled players, collaborated with the training staff, and overhauled their food and supplement offerings.
Prior to joining Precision Nutrition in 2012, Brian was the head Sports Nutritionist and a Strength and Conditioning Coach for Cressey Sports Performance, a high-performance facility in Boston and Jupiter, Florida.
Brian co-authored the Precision Nutrition System and Precision Nutrition's Level 1 Certification textbook titled, The Essentials of Sport and Exercise Nutrition. In addition, he is the author of the High-Performance Handbook Nutrition Guide, the Show and Go Nutrition Guide, Ultimate Hockey Nutrition and Ultimate Hockey Transformation Nutrition Guide.
A leading expert in teaching nutrition coaching skills to fitness professionals, Brian has presented hundreds of workshops and trainings in five countries and 17 U.S. states. He has been featured in US News & World Report, Men's Health, Men's Fitness, ESPN the Magazine, ESPN.com, Shape, Q Magazine, STACK, About.com, BuzzFeed, Testosterone Magazine, and more.
A Registered Dietitian (RD), a Certified Strength and Conditioning Specialist (CSCS) through the National Strength & Conditioning Association (NSCA) and a Certified Sports Nutritionist (CISSN), Brian serves on the Men's Health Network (MHN) Board of Advisors. He holds a master's degree in Food Science and Human Nutrition from the University of Maine.
As part of the Precision Nutrition mission, he helps to deliver life-changing, research-driven nutrition coaching for everyone.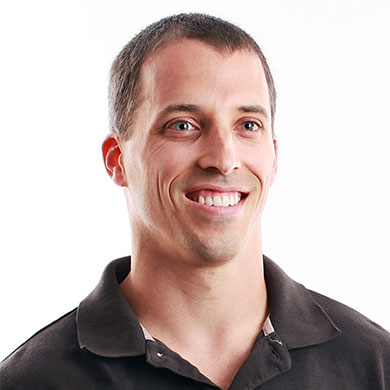 About BarBend and JAKK Media
BarBend is operated by JAKK Media, and we're dedicated to the growth and promotion of strength training worldwide. BarBend covers a wide range of topics in strength, including training, nutrition, sports, news, analysis, reviews, and opinion. Whether you're a seasoned lifter, new to the gym, or a dedicated strength sports fan, we're your go-to source for the content you need to know!
Our team of in-house editors has decades of combined experience in strength training content. The majority of reviews on our site are written based on their first-person experience and testing. We also feature content from dozens of top contributing writers, coaches, and athletes from around the world. And BarBend's Expert Network features medical professionals, trainers, and researchers who help verify the accuracy of our content, specifically select training and reviews topics. Content that is Expert Verified is indicated at the top of each corresponding article. We also work to keep our content up-to-date and indicate the day of the most recent editorial updates at the top of our articles.
BarBend is also the Official Media Partner of USA Weightlifting, the governing body for the sport in the United States.