Cheryl Haworth is a 3-time Olympic Weightlifter and World Record Holder. Cheryl was born and raised in Savannah, Georgia. She graduated from the Savannah College of Art and Design in 2006 with a B.F.A. in Historic Preservation.
Cheryl is a eleven-time consecutive National Champion. She earned the title of "Strongest Woman in the United States" in 1998 at the age of fifteen and still holds all School-age Junior, Senior and Pan-American records in the Super Heavyweight Class.
Cheryl brought home an Olympic Bronze Medal for the United States in 2000 from the Sydney Olympic Games. She went on to also compete in the Athens, Greece Olympic Games in 2004 and Beijing, China Olympic Games in 2008.
Cheryl currently resides in Atlanta, Georgia and operates Haworth Weightlifting out of BTB Fitness in Buckhead.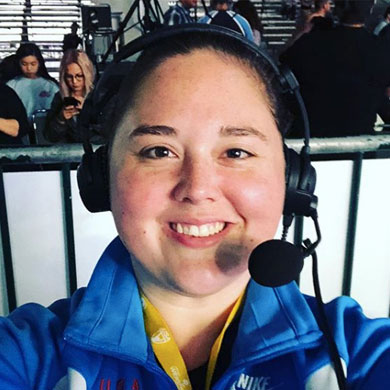 About BarBend and JAKK Media
BarBend is operated by JAKK Media, and we're dedicated to the growth and promotion of strength training worldwide. BarBend covers a wide range of topics in strength, including training, nutrition, sports, news, analysis, reviews, and opinion. Whether you're a seasoned lifter, new to the gym, or a dedicated strength sports fan, we're your go-to source for the content you need to know!
Our team of in-house editors has decades of combined experience in strength training content. The majority of reviews on our site are written based on their first-person experience and testing. We also feature content from dozens of top contributing writers, coaches, and athletes from around the world. And BarBend's Expert Network features medical professionals, trainers, and researchers who help verify the accuracy of our content, specifically select training and reviews topics. Content that is Expert Verified is indicated at the top of each corresponding article. We also work to keep our content up-to-date and indicate the day of the most recent editorial updates at the top of our articles.
BarBend is also the Official Media Partner of USA Weightlifting, the governing body for the sport in the United States.