Angelo Gingerelli was named Assistant Strength & Conditioning Coordinator at Seton Hall in the fall of 2005 and has extensive experience in both professional and collegiate athletics. Before coming to Seton Hall, Gingerelli held similar positions at Virginia Tech, North Carolina State, and with the Pittsburgh Pirates.
Gingerelli graduated magna cum laude from the University of Delaware with a degree in exercise science. He earned a master's degree in education from Virginia Tech and an M.B.A. in sports management from Seton Hall's Stillman School of Business.
Gingerelli's duties at Seton Hall include all aspects of training and conditioning for the Baseball, Men's and Women's Soccer, Volleyball, Swimming & Diving, Cross Country, and Men's and Women's Golf teams. Additionally, he is an adjunct professor, published author ("Finish Strong: Resistance Training for Athletes"), and the host of "Realistic Fitness" on SHUPirates.com.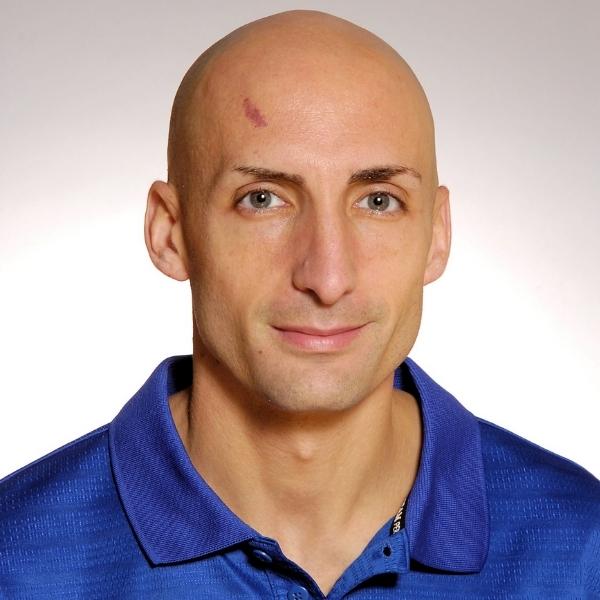 About BarBend and JAKK Media
BarBend is operated by JAKK Media, and we're dedicated to the growth and promotion of strength training worldwide. BarBend covers a wide range of topics in strength, including training, nutrition, sports, news, analysis, reviews, and opinion. Whether you're a seasoned lifter, new to the gym, or a dedicated strength sports fan, we're your go-to source for the content you need to know!
Our team of in-house editors has decades of combined experience in strength training content. The majority of reviews on our site are written based on their first-person experience and testing. We also feature content from dozens of top contributing writers, coaches, and athletes from around the world. And BarBend's Expert Network features medical professionals, trainers, and researchers who help verify the accuracy of our content, specifically select training and reviews topics. Content that is Expert Verified is indicated at the top of each corresponding article. We also work to keep our content up-to-date and indicate the day of the most recent editorial updates at the top of our articles.
BarBend is also the Official Media Partner of USA Weightlifting, the governing body for the sport in the United States.