Dr. Mike Israetel holds a PhD in Sport Physiology, and is currently the head science consultant for Renaissance Periodization. Mike was formerly a professor of Exercise and Sport Science in the School of Public Health at Temple University in Philadelphia, where he taught several courses, including Nutrition for Public Health, Advanced Sports Nutrition and Exercise, and Nutrition and Behavior. 
He has worked as a consultant on sports nutrition to the U.S. Olympic Training Site in Johnson City, TN, and has been an invited speaker at numerous scientific and performance/health conferences, including nutritional seminars at the U.S. Olympic Training Center in Lake Placid, NY. 
A co-founder of Renaissance Periodization, Mike has coached numerous athletes and busy professionals in both diet and weight training. Originally from Moscow, Russia, Mike is himself a competitive bodybuilder and Brazilian Jiu Jitsu grappler.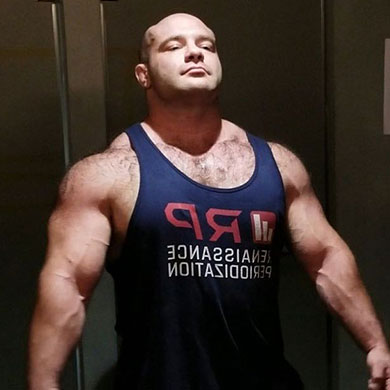 About BarBend and JAKK Media
BarBend is operated by JAKK Media, and we're dedicated to the growth and promotion of strength training worldwide. BarBend covers a wide range of topics in strength, including training, nutrition, sports, news, analysis, reviews, and opinion. Whether you're a seasoned lifter, new to the gym, or a dedicated strength sports fan, we're your go-to source for the content you need to know!
Our team of in-house editors has decades of combined experience in strength training content. The majority of reviews on our site are written based on their first-person experience and testing. We also feature content from dozens of top contributing writers, coaches, and athletes from around the world. And BarBend's Expert Network features medical professionals, trainers, and researchers who help verify the accuracy of our content, specifically select training and reviews topics. Content that is Expert Verified is indicated at the top of each corresponding article. We also work to keep our content up-to-date and indicate the day of the most recent editorial updates at the top of our articles.
BarBend is also the Official Media Partner of USA Weightlifting, the governing body for the sport in the United States.