Speed chutes are cloth canopies that attach to a belt or harness on an athlete. When the athlete runs, the speed chute will function similar to a kite or a parachute, filling with air and increasing the resistance to run in the intended direction. Speed chutes aim to improve acceleration, transition, and top-speeds by adding a backward drag of varying levels of resistance when running.
Speed chutes differentiate by the equipment that accompanies the actual chute itself, the resistance the chute adds, and the material it's made from. So let's get on the right track and find the best speed chute for you.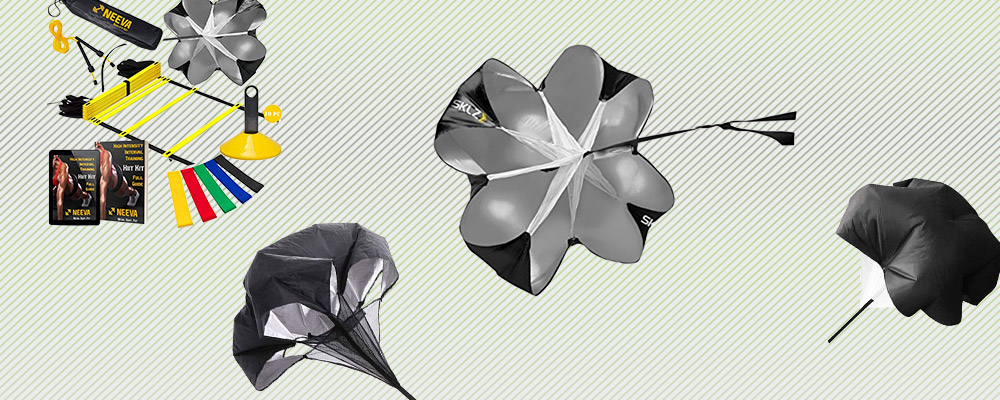 Editor's Pick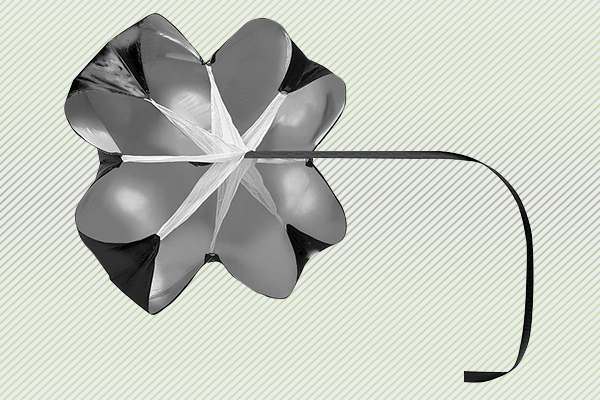 Great for multi-directional training.
Pros:
The harness can fit athletes up to a 42 inch waist.
Built-in mesh panels help prevent tangling.
Seven connection points to the harness can provide better stability during training.
Cons:
May not function as designed during non-sprint training.
Movement around the belt can increase the difficulty to get it aloft.
Might not be suitable for beginners.
Contender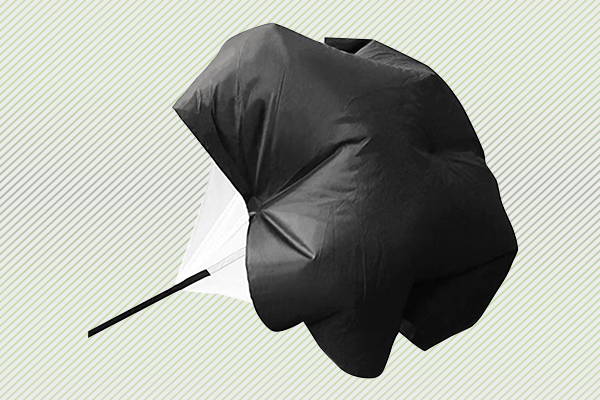 Easy release for fast sprinters.
Pros:
Velcro waist harness can make for easier removal mid-sprint.
Carrying bag included can provide easier portability.
On the more affordable end of the market.
Cons:
May not be suitable for use in inclement weather.
Durability may not be as strong as several competitors.
Can incur tears if released while running on rough terrain.
Also Consider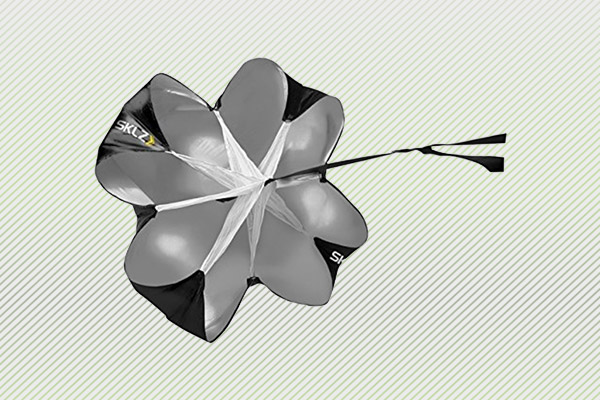 Heavy resistance with a quick release.
Pros:
The quick release belt buckle enables higher diversity of training exercises.

Includes a training bag.

Many customers said this chute worked well for kids.
Cons:
The waist strap may cause you to change your running mechanics to a more upright position activate the chute.

The price is a tad higher than comparable options.
Also Consider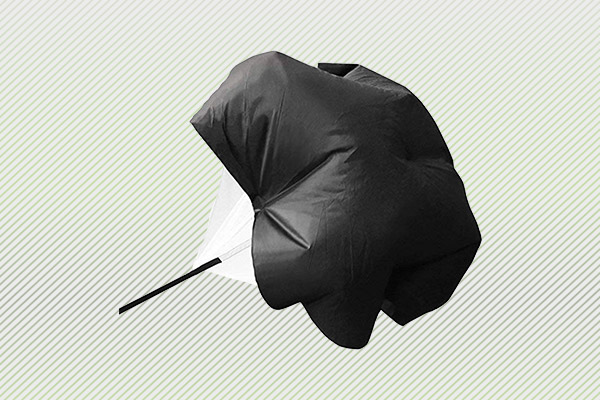 Lightweight with scalable resistance.
Pros:
Waist harness fits up to 42 inch waists, so it may be more comfortable for larger athletes.

Useful for teaching proper running mechanics.

More affordable than comparable options.
Cons:
Several customers mentioned the waist harness being too large for younger kids.
Best Bundle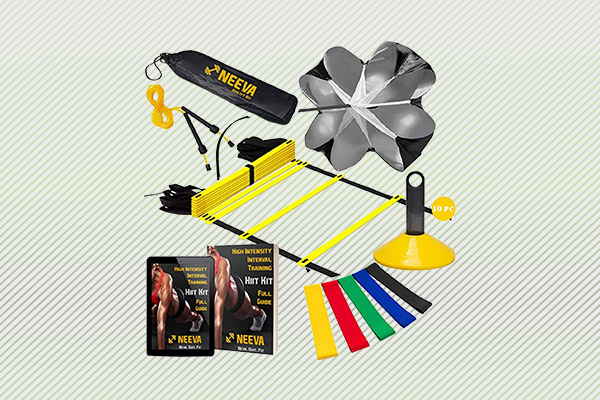 The package deal.
Pros:
The additional equipment can enable a larger variety of skills than just the speed chute alone.

Great for sports teams or larger families.

Carry bag can make traveling with all the equipment more feasible.
Cons:
On the pricier end of the market.
Methodology
Resistance:
The resistance on speed chutes will always come in a range because it has to account for how fast the runner harnessed to it is moving. Most speed chutes fall somewhere in the range of 15 to 30lbs of resistance, with a minority going up to 33 or 35lbs. Some chutes are equipped with a harness that is capable of supporting more than one speed chute simultaneously. If you are an athlete that is looking for a higher resistance, seeking out the speed chutes designed to function alongside another chute is likely to your benefit.
Material:
Many speed chutes are going to be made of polyester and have mesh or something similar holding the chute to the waist harness to prevent tangling. Some chutes, however, will be more resistant to water or have a sunshield to function better in intense heat. Depending on the type of training you intend to do, a chute with these kinds of additions could prove to be best for you.
Harness Style and Utility:
The biggest factor to look for in the harness is whether or not it has a quick-release function or a detachable buckle. Not every harness will have it, but it can enable a variety of training where the chute adds resistance during acceleration and then release during transition to allow for top-speeds. The majority of chutes will have waist harnesses, but there are athletes that would prefer a shoulder harness when training with a speed chute. If that is your preference, check if the chute you're considering has a shoulder harness option or would be compatible with one. Be conscious that the shoulder harness doesn't restrict your arm movement when running.
Wrapping Up
A speed chute will try to slow you down in practice so you can speed up in performance. Whether an individual or a team for the track or the field, a speed chute is a valuable piece of equipment many athletes' training programs.